Hey guys, A few pics of a volt meter install I did on my vstrom. I wanted to be able to monitor the Battery Voltage and amp draw while riding.
I was at a 4WD show and saw this for sale:
http://www.baintech.com.au/meters-mo...-surface-mount
Bought it from a stall that this mob had up:
http://www.homeof12volt.com/shop/ind...1481/offset/30
The bloke said it was marine grade waterproof, basically it will allow a splash or two but not a soaking. Well i accedently left the thing out in the rain and it got saturated and got water in between the glass of the LCD, I dried it out and it still works fine but not before waterproofing the casing properly.
Here's the install.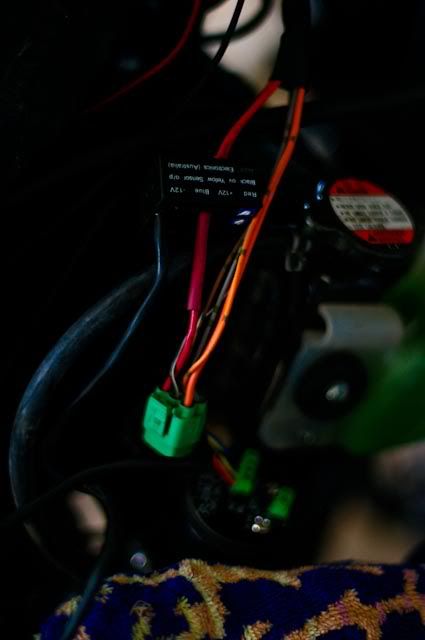 This unit uses a hall sensor which you pass through any wire you want to monitor the amps of. Really handy. On my bike we just put the main ignition wire through it so anything on that is in, on my bike this is everything aside from my GPS which deliberately goes straight off the battery.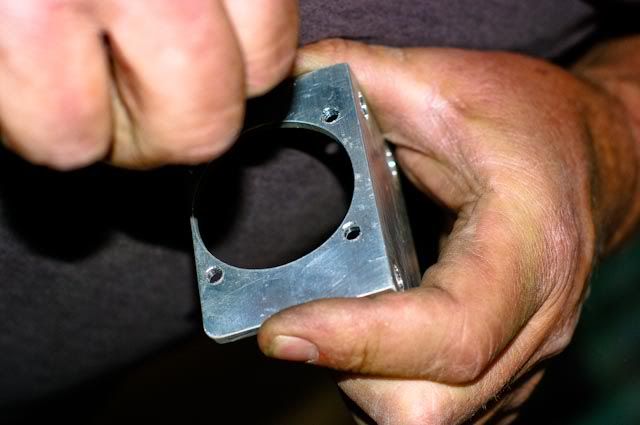 Got to thank my dad for helping me set this up. Made a bracket out of some angle alloy and hooked it up with some U bolts to the bars.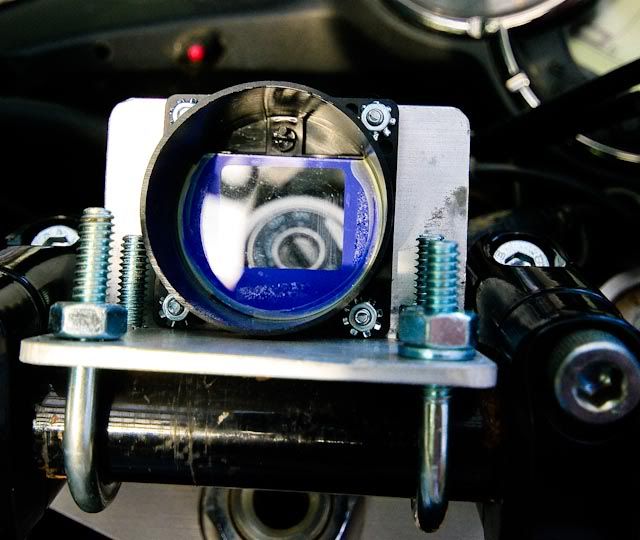 You can see here that they use a bodgey amount of silicone to waterproof it and even miss a bit.
Got some of this
Adding more sealant to make it properly waterproof. The majority come up top there where the top of the silicone is so patch that up if your using this unit.
You can see here where the water got underneath the screen. I just dried him out with a hair dryer.
back of the unit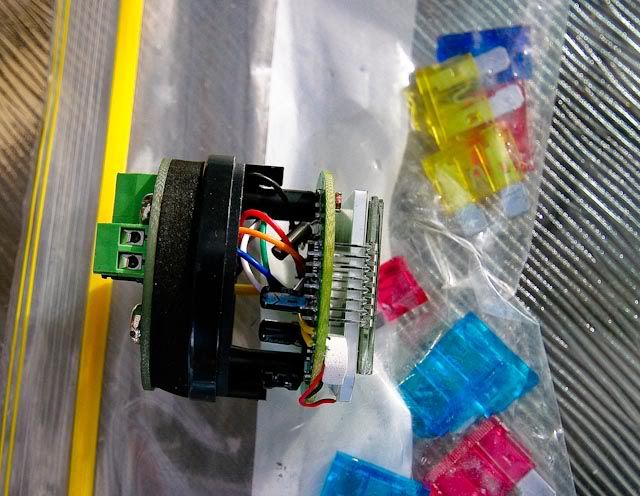 Side of the unit
Finished Mount
Fired the bike up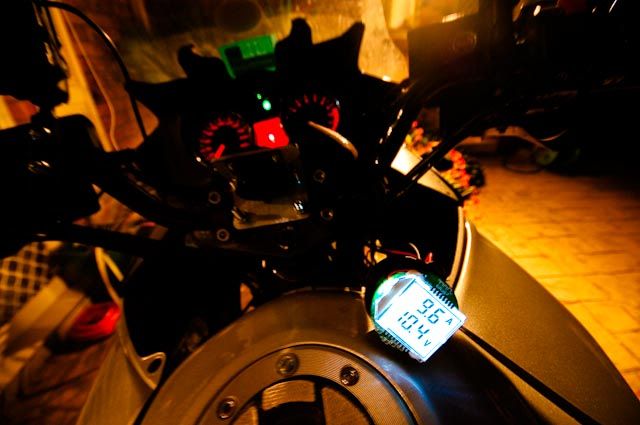 Ignition on. Im not sure how much power this thing draws but about shit all.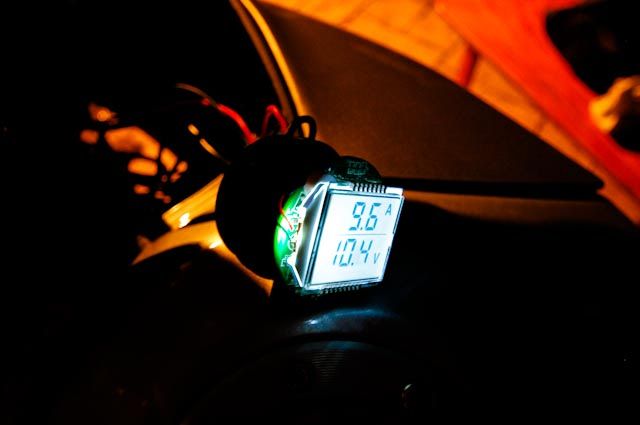 Closeup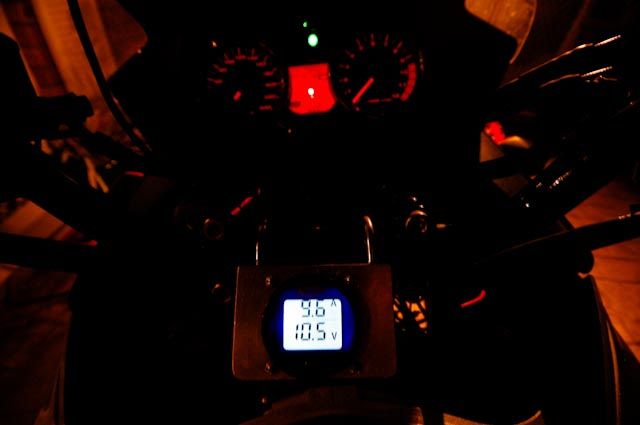 In the mount, engine off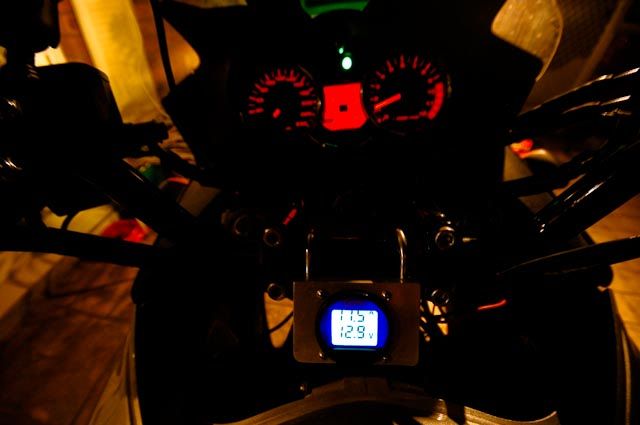 Engine running.
Cheers guys hope that's at all usefull