Greetings everyone ......
Basically I'm looking for some pics for Girlie Tigers that have aux. lighting.
I want to know how you've mounted them, assuming you've mounted your lights up high by the headlights.
I'm looking at some Hellas as well as a few other brands for smaller sized units.
I would prefer mounting whatever lights I procure up high ......
I've seen a few pics in the Triumph Tiger Picture Thread, but the pics aren't focusing on the aux. lighting.
So ........ show me what ya got .....
Oh - and just to include a pic, in general, here's my 2000 ...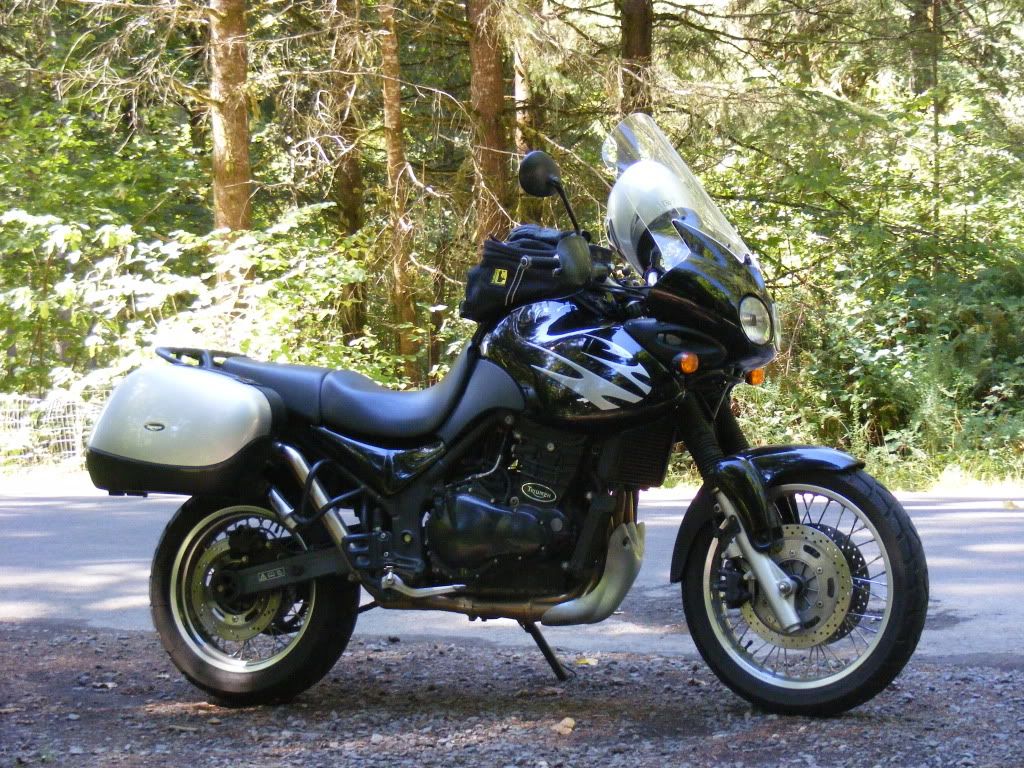 G.