It started with a website (like many a strange idea does).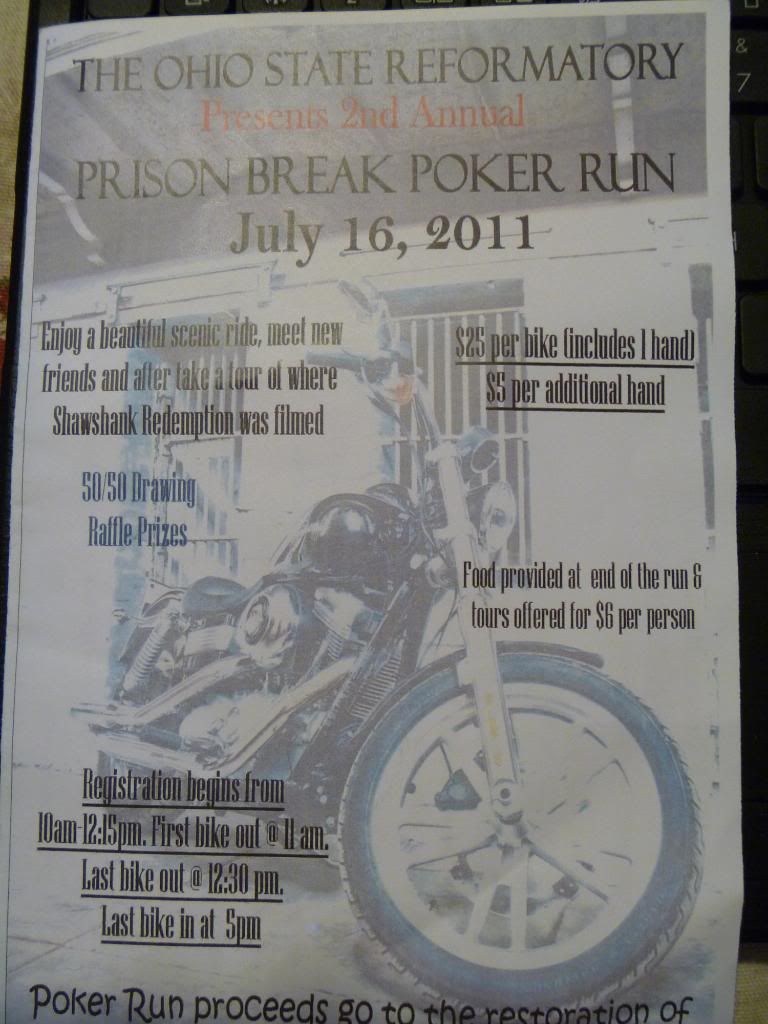 Ohio
started building a "reformatory" in 1886. Yes, just a couple years after the civil war… It opened in 1896, and housed over 150,000 inmates in it's lifetime. So, you can imagine what it must look like inside? I was always curious. The Shawshank Redemption was filmed there, apparently as well as a bunch of rap videos and some other stuff. In any case, they were hosting a poker run, with tours afterwards.
How cool.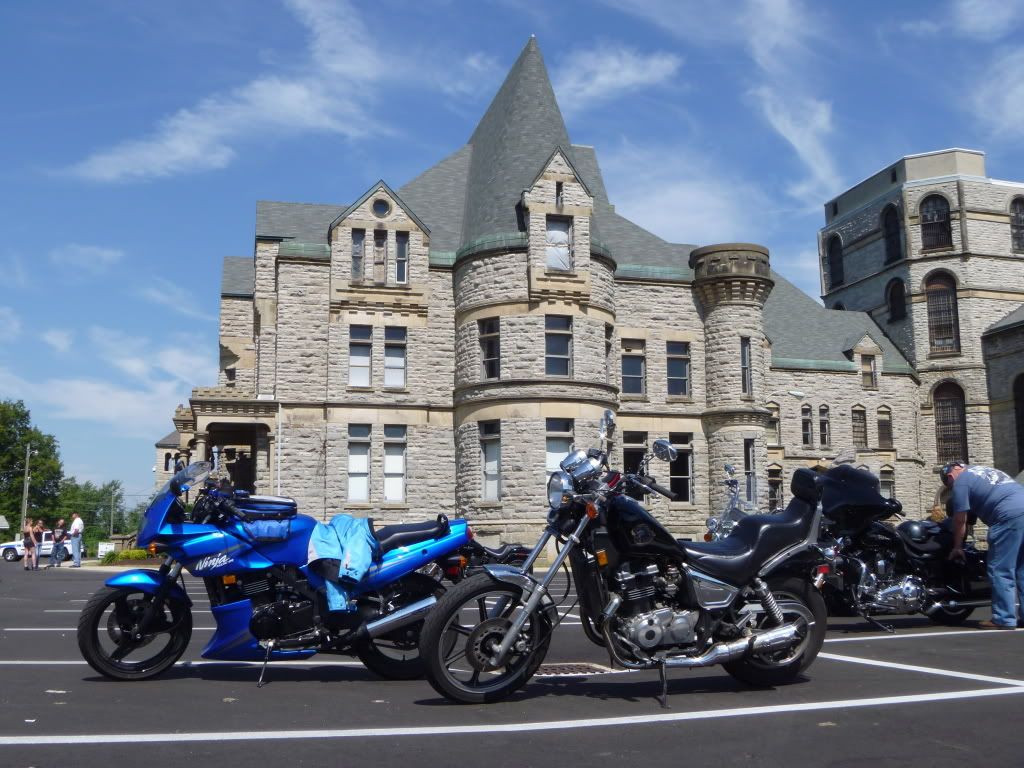 The day was perfect. Mid 80's, with a 10% chance of rain. This is
Ohio
, 10% is our starting point. So, we banged over to
Mansfield
to go to prison. And break out.
Is this our escort in…or out??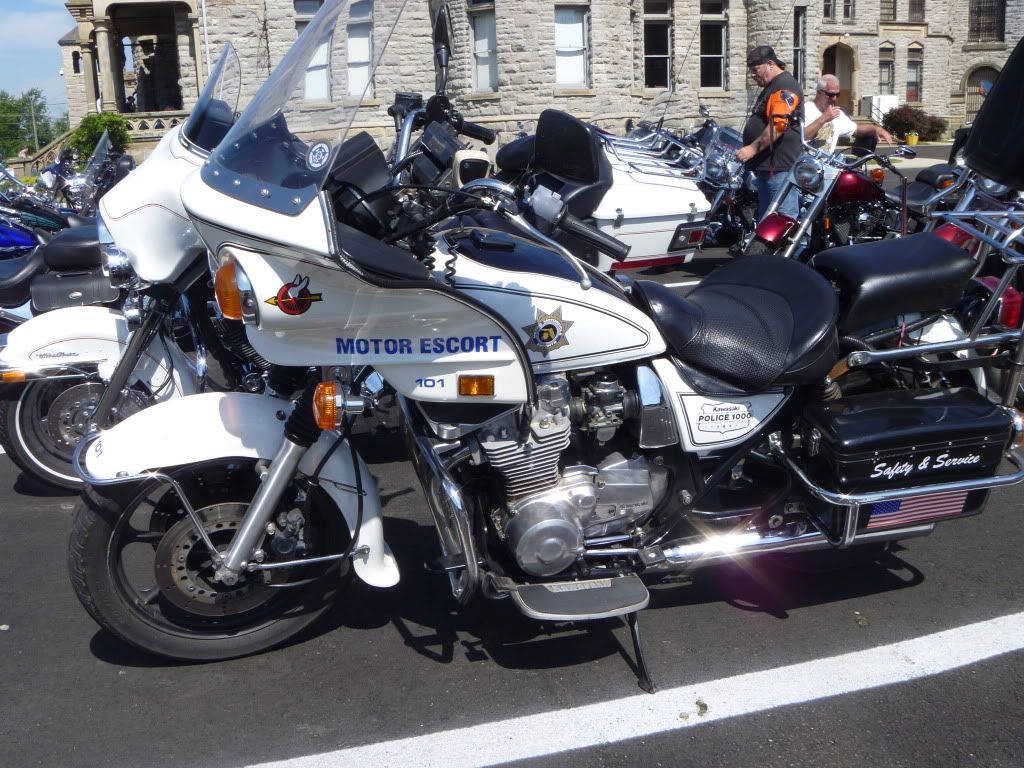 On the road. The route was a delightful tour through north central
Ohio
. Not terribly twisty, but lots of nice elevation changes, as well as some wonderful Amish Country vistas.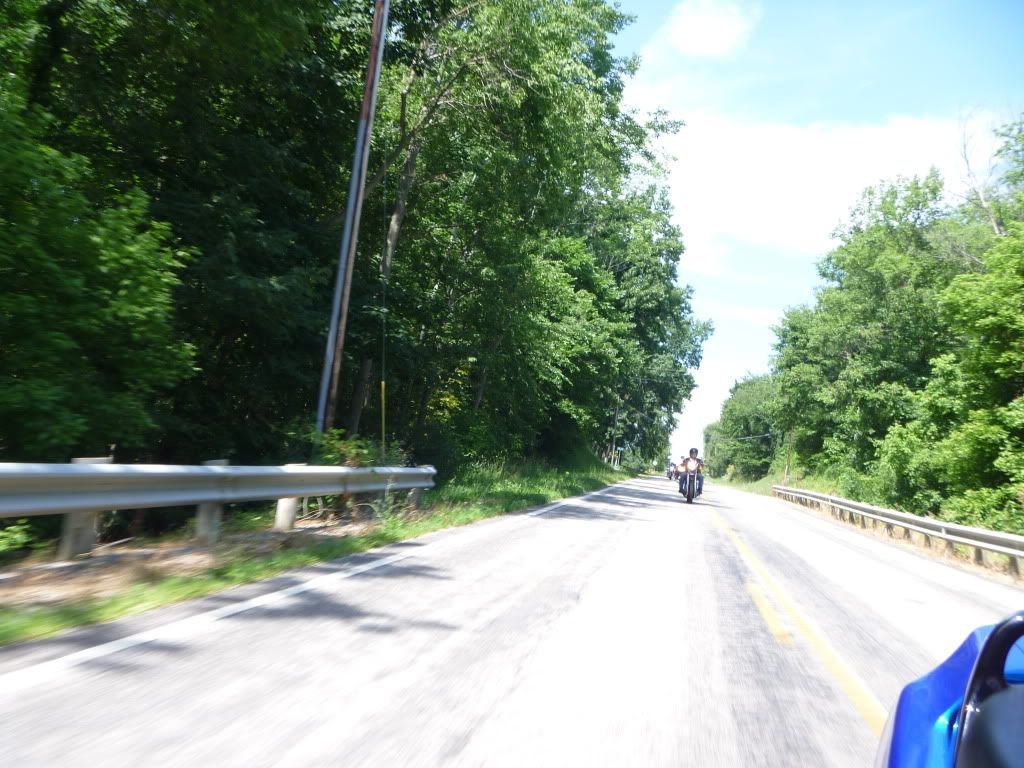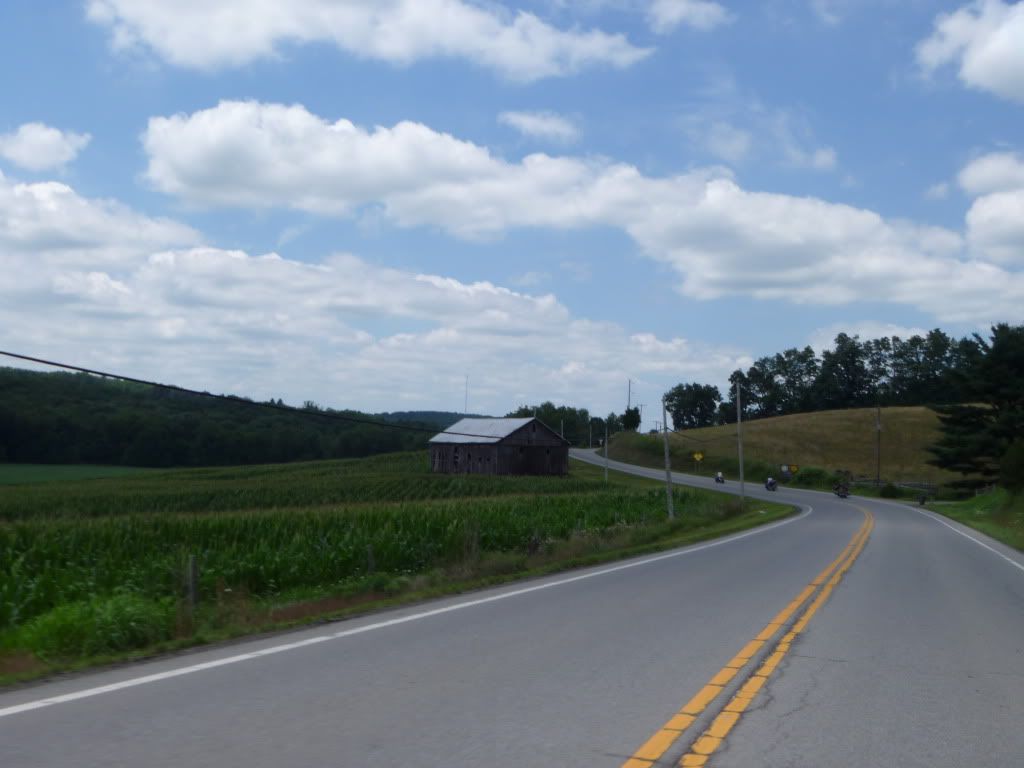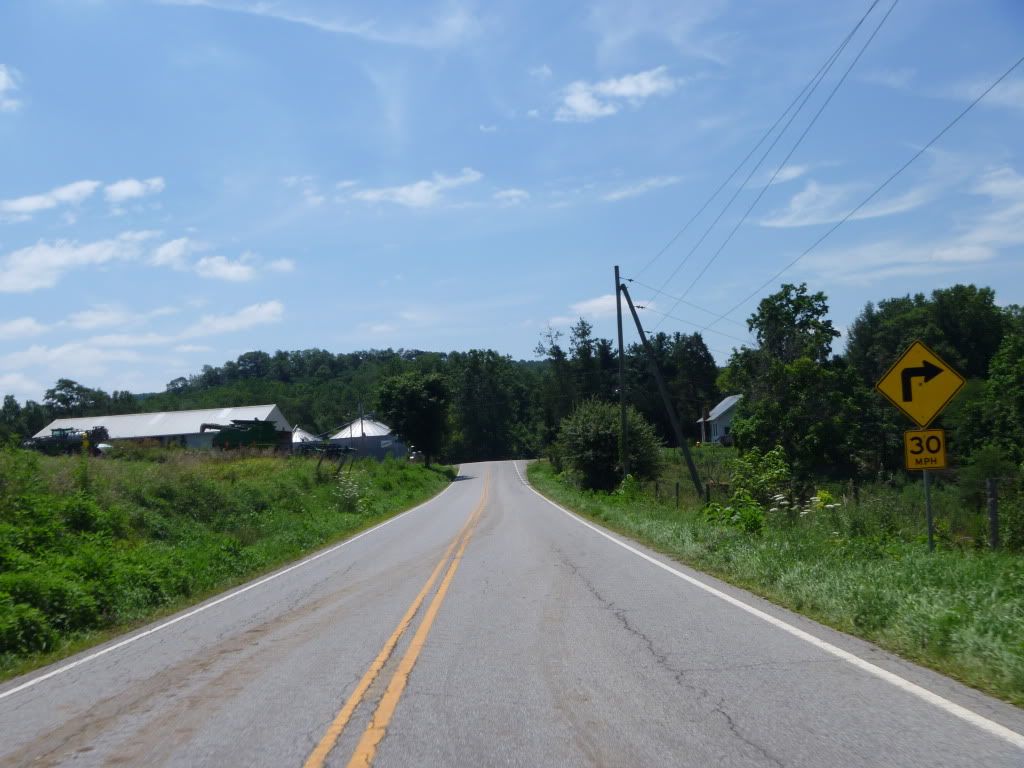 Road Food!
We made it back, Think 2 pair will get me anywhere?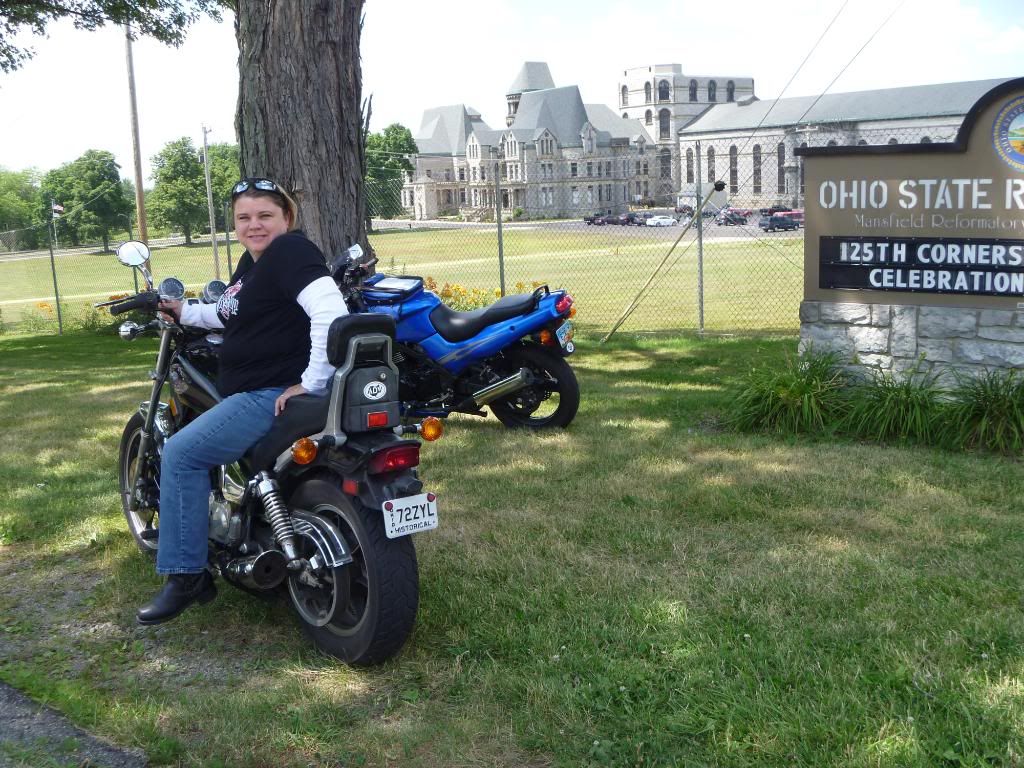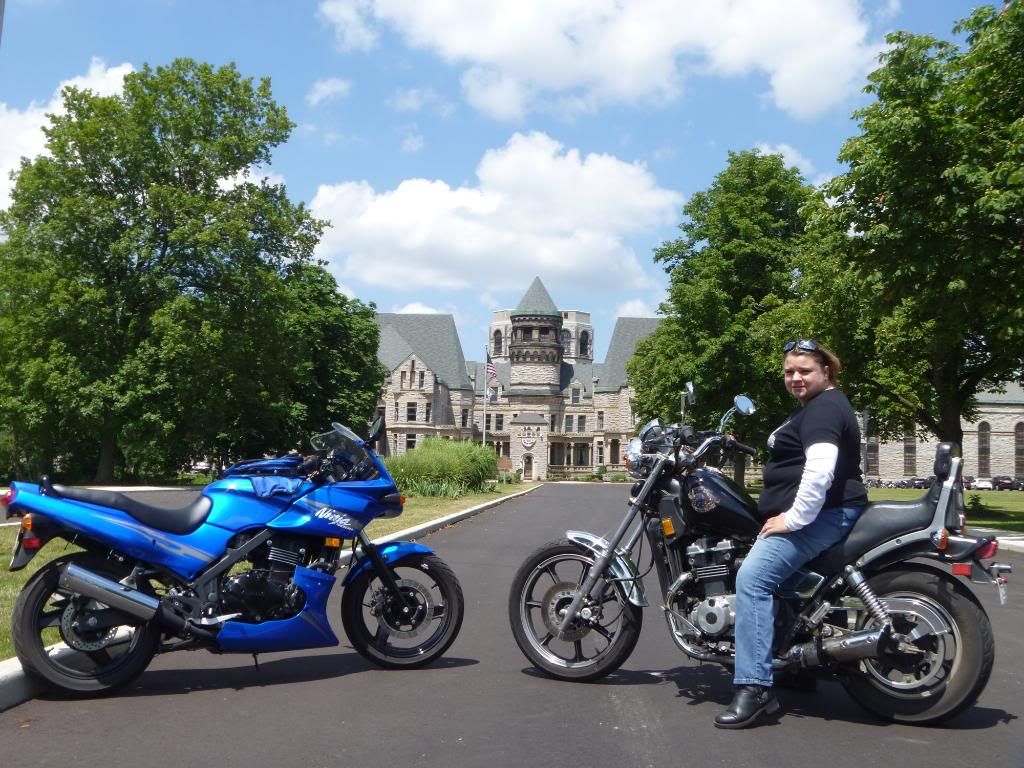 Here are a couple of shots of the inside of the prison. It's delightful to know that the lead based paint has peeled back enough to show the asbestos underneath! Besides that, imagine being a prisoner here. This was a bleak place to spend time, that's for sure.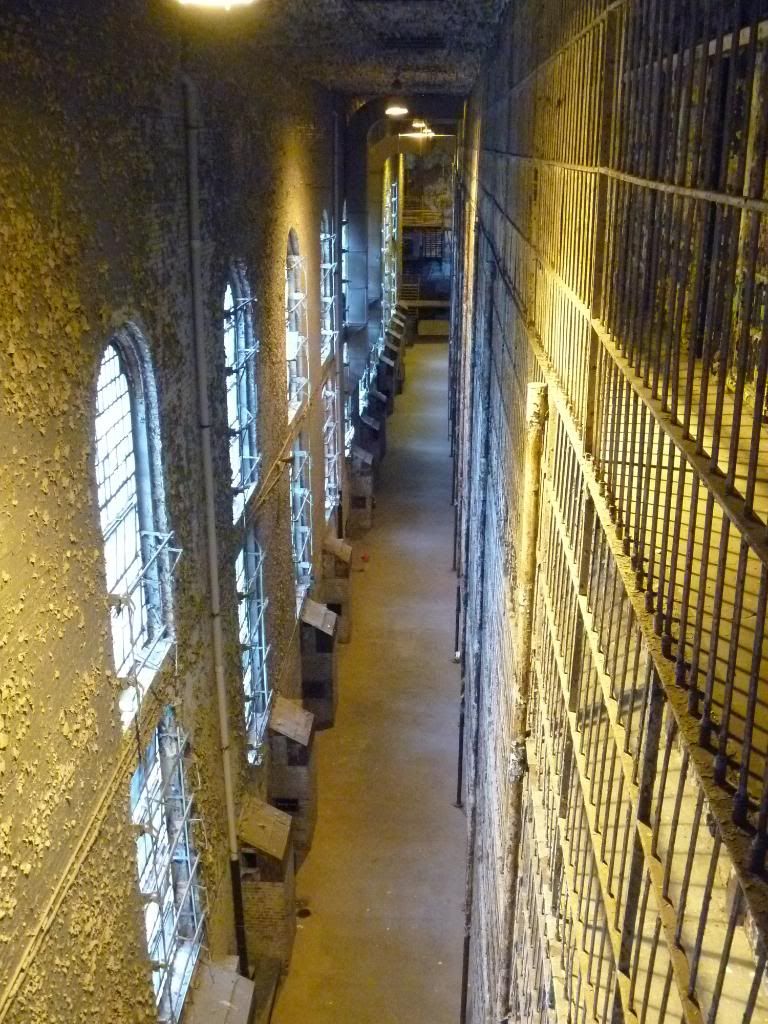 And a cell, seems to be unrestored.. 7'x9' with 2 inmates per cell.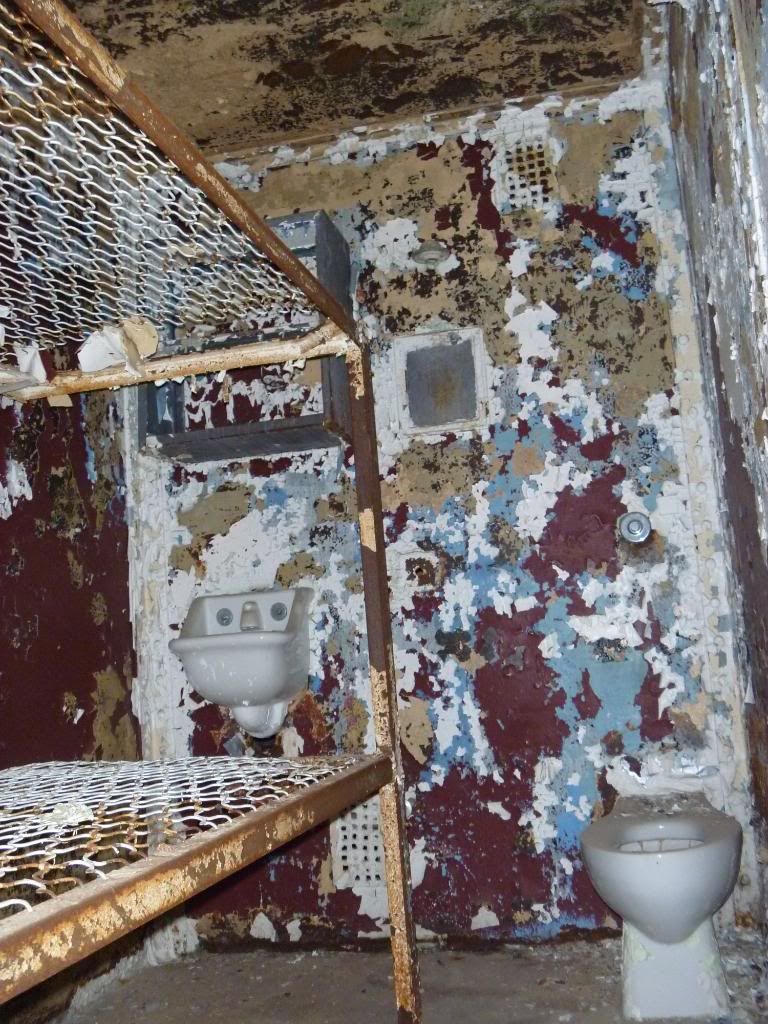 And one that has been restored…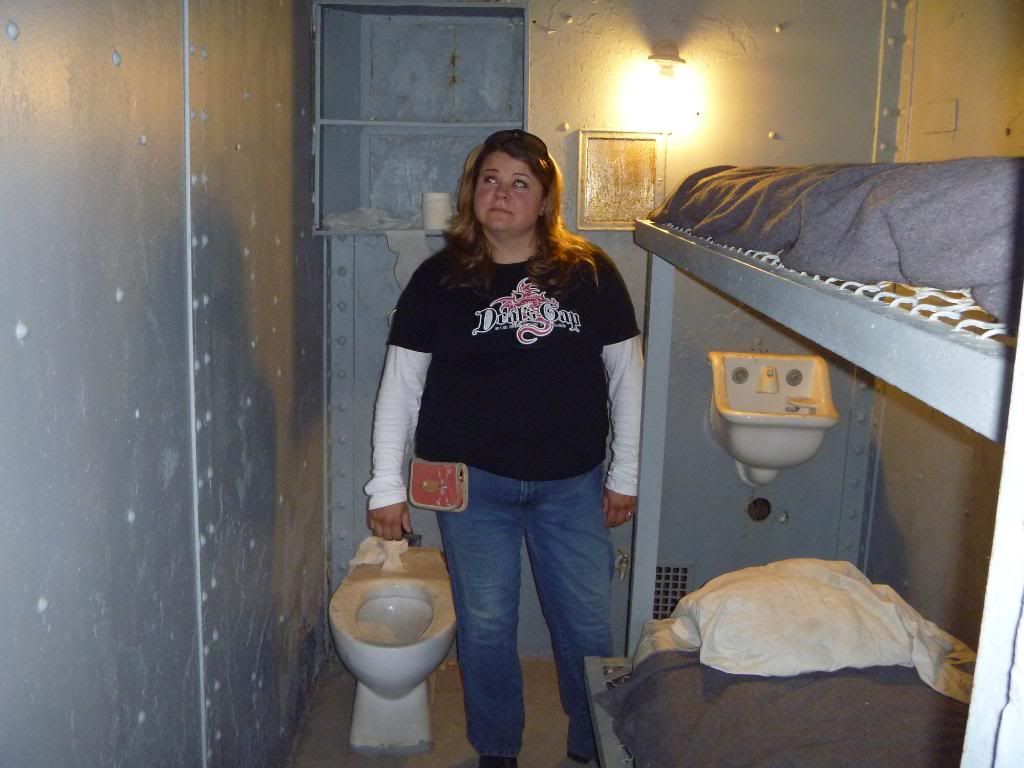 In the end, the winner had 4 of a kind. Oh well. I won a raffle bag of "Ohio Reformatory" tchotchkes. (Cards, a tin cup, t-shirt, etc.)
A great day for riding, and the roads were a blast.
In the end, we escaped!