Okay. Here is the result. Worked great.
Case is a Gizmovest case. Fitment is great and their customer service is awesome. They basically told me that if I broke the case trying to modify it, they would replace it free of charge.
The case comes with a removable belt clip that, once removed, exposed two perfect holes thru which to run a 3/4" strap.
I then ran the 3/4" strap around the bar pad and under the bars.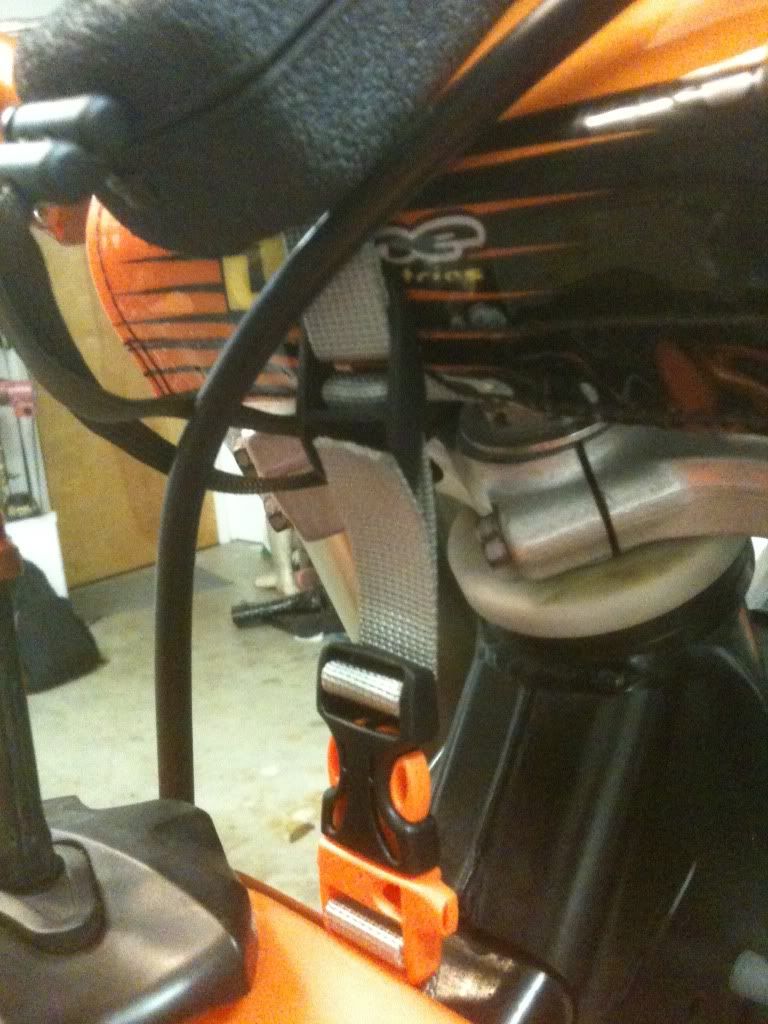 I then installed a strap under the tank and ran it forward. The purpose of this strap is to keep the tension on the strap holding the unit to the bars.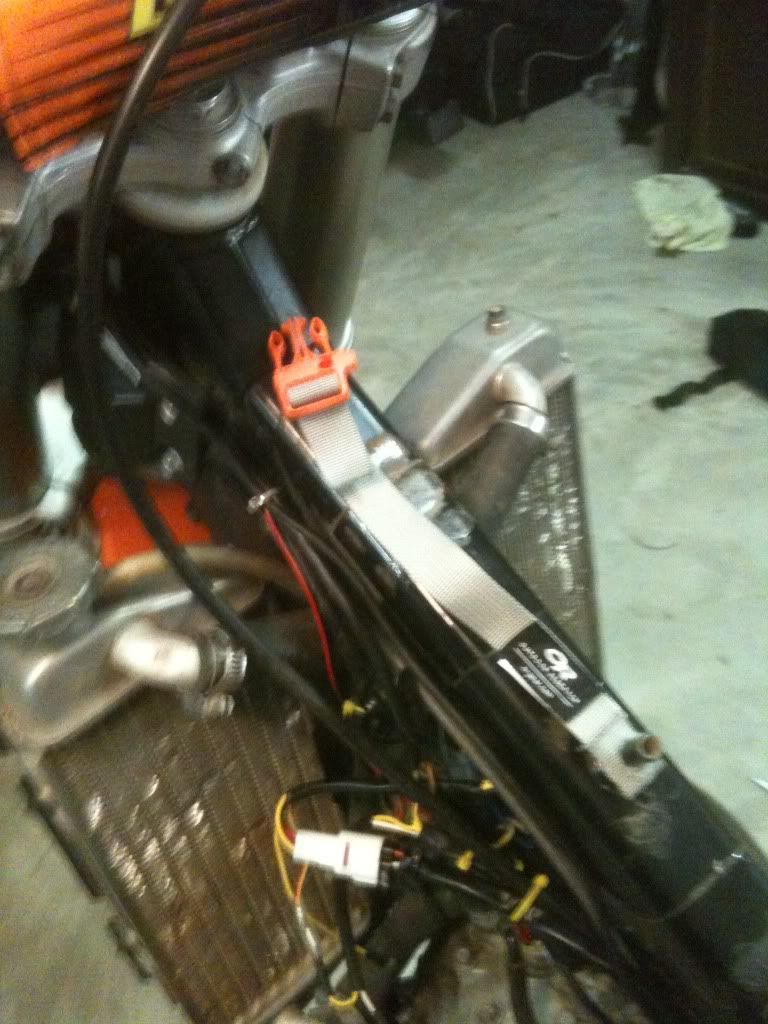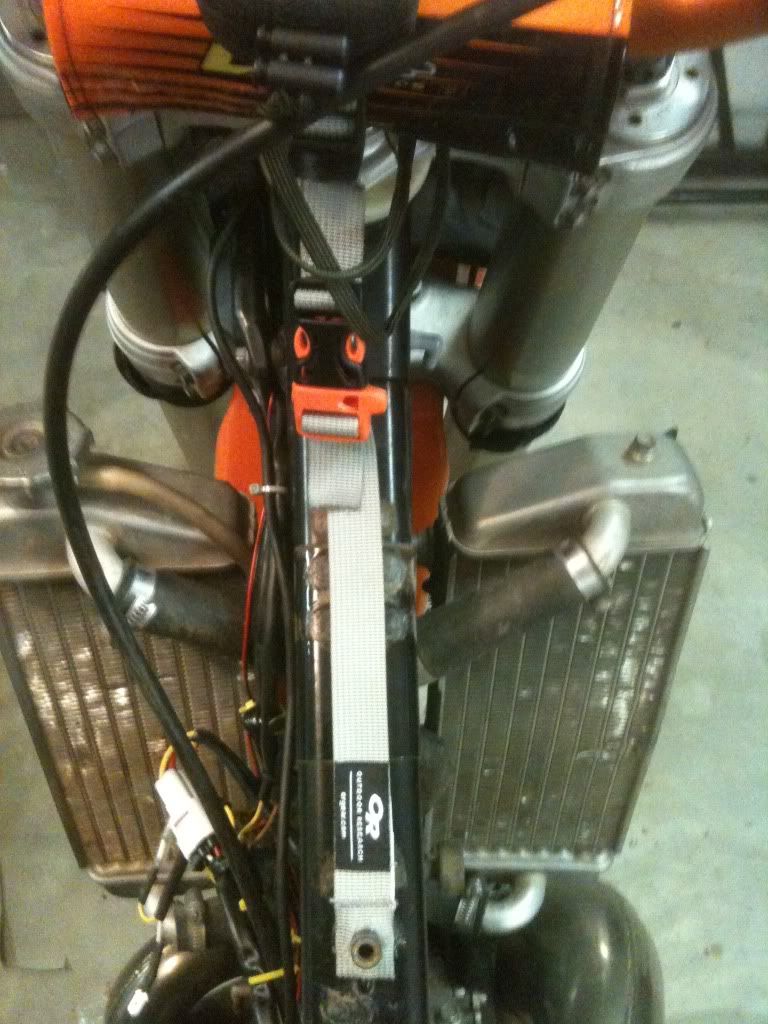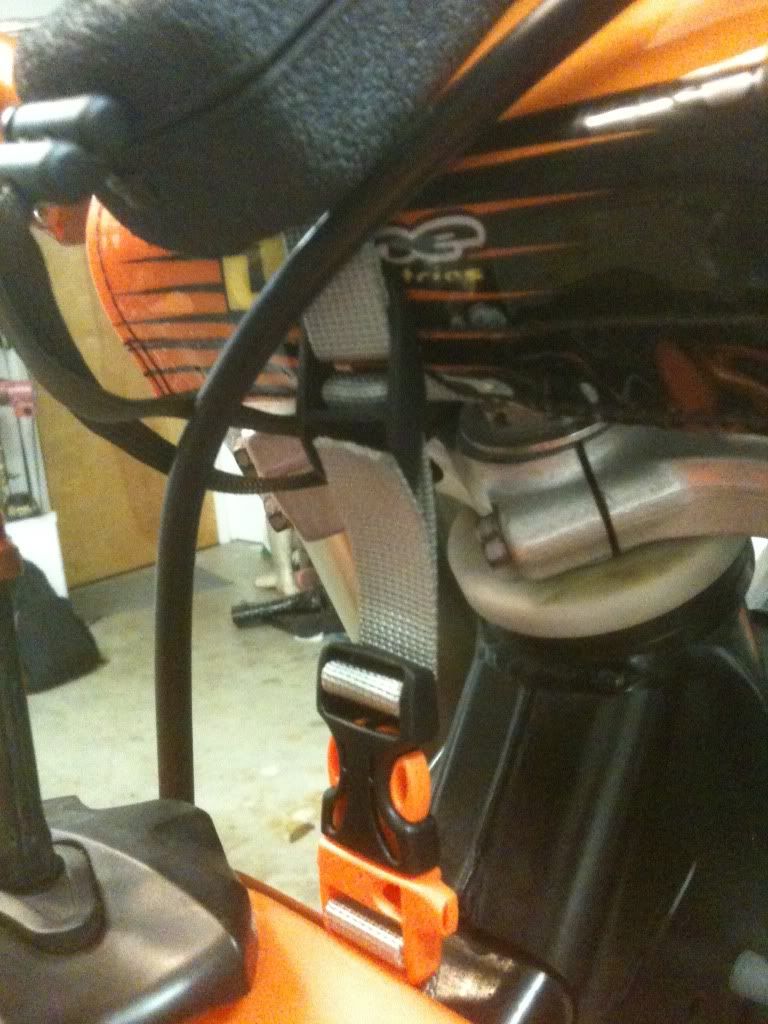 I then cut a hole in the back of the case to accept the USB power cord.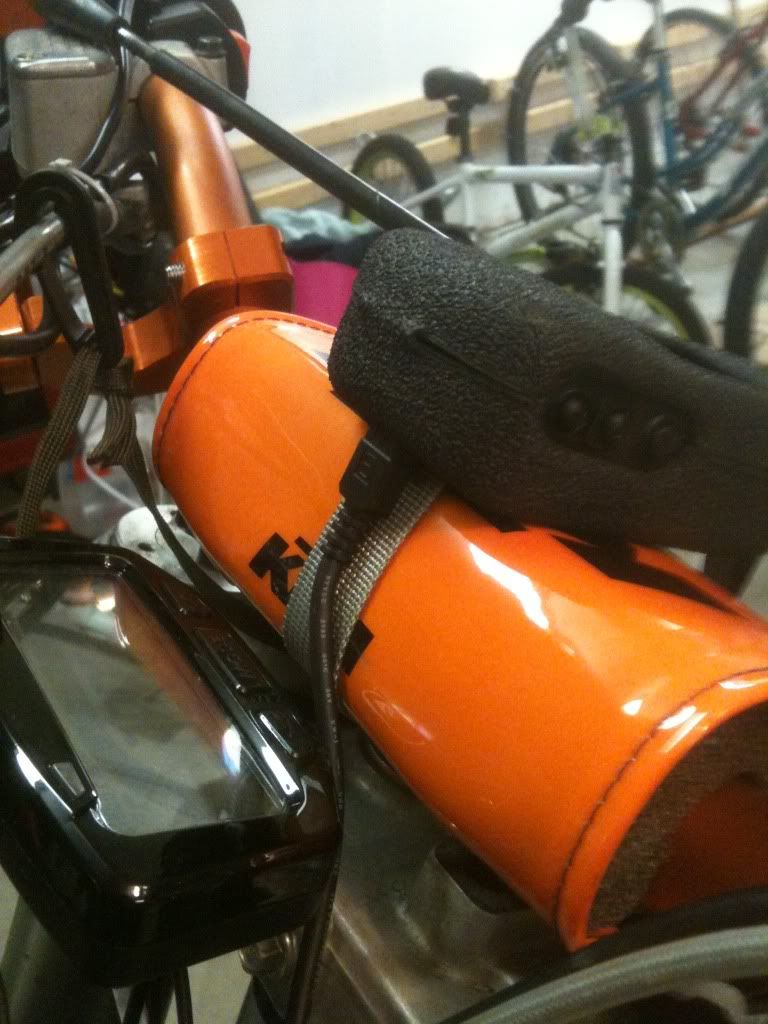 and then fused the 5VDC step down in the airbox.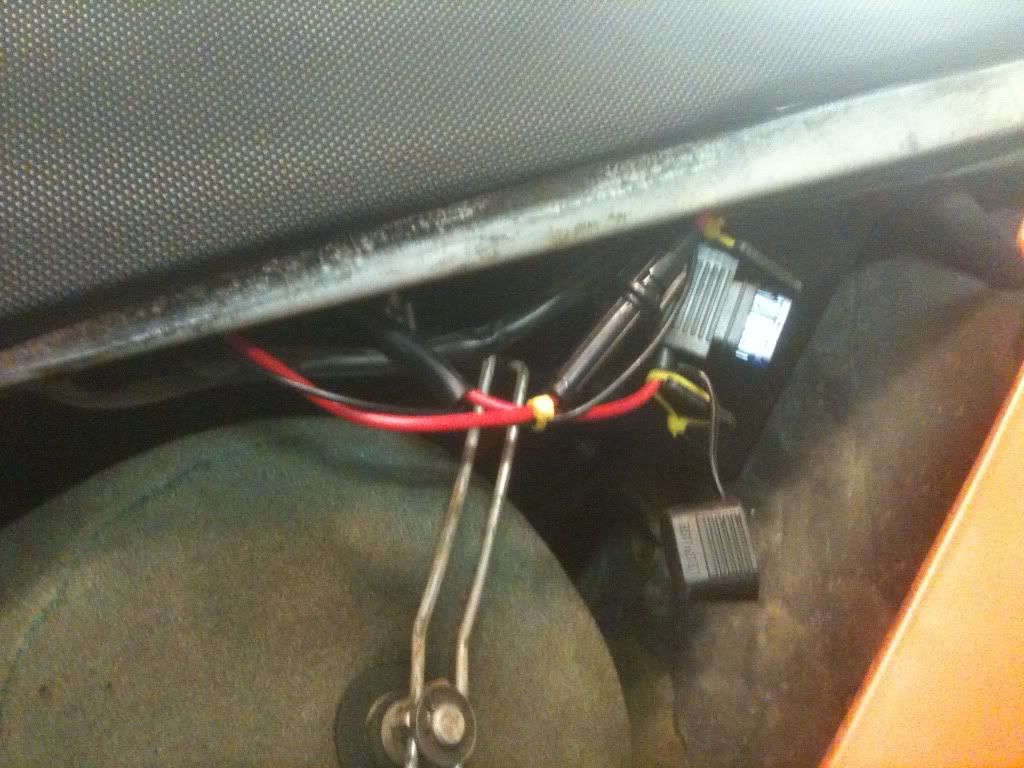 Finsihed product.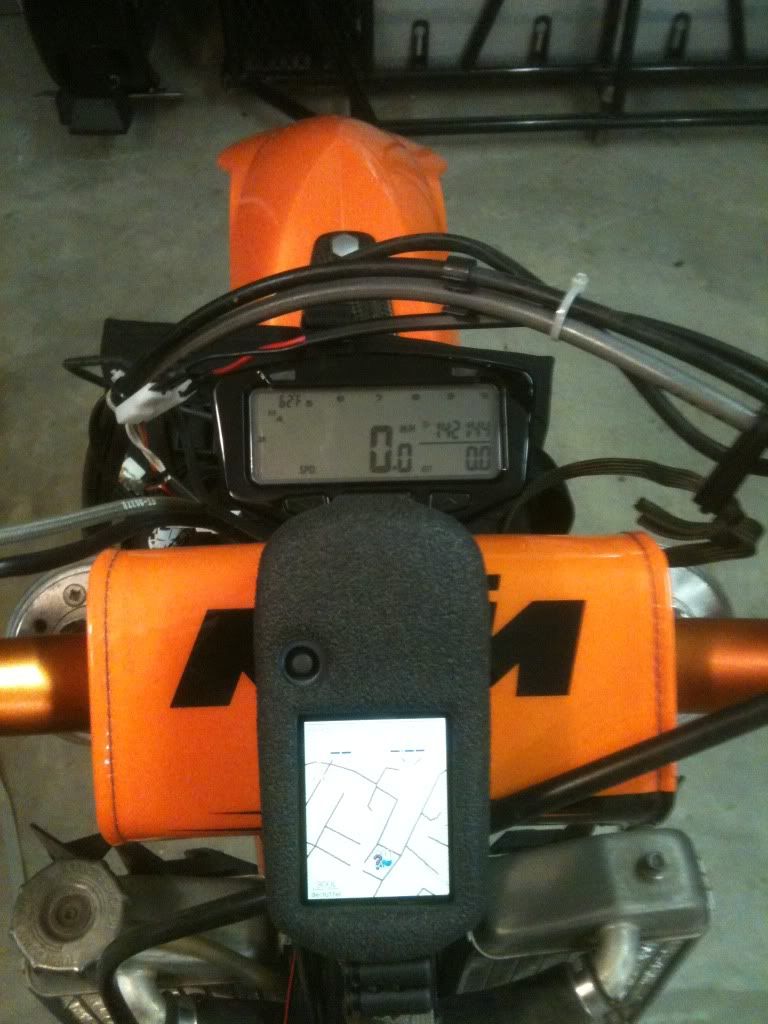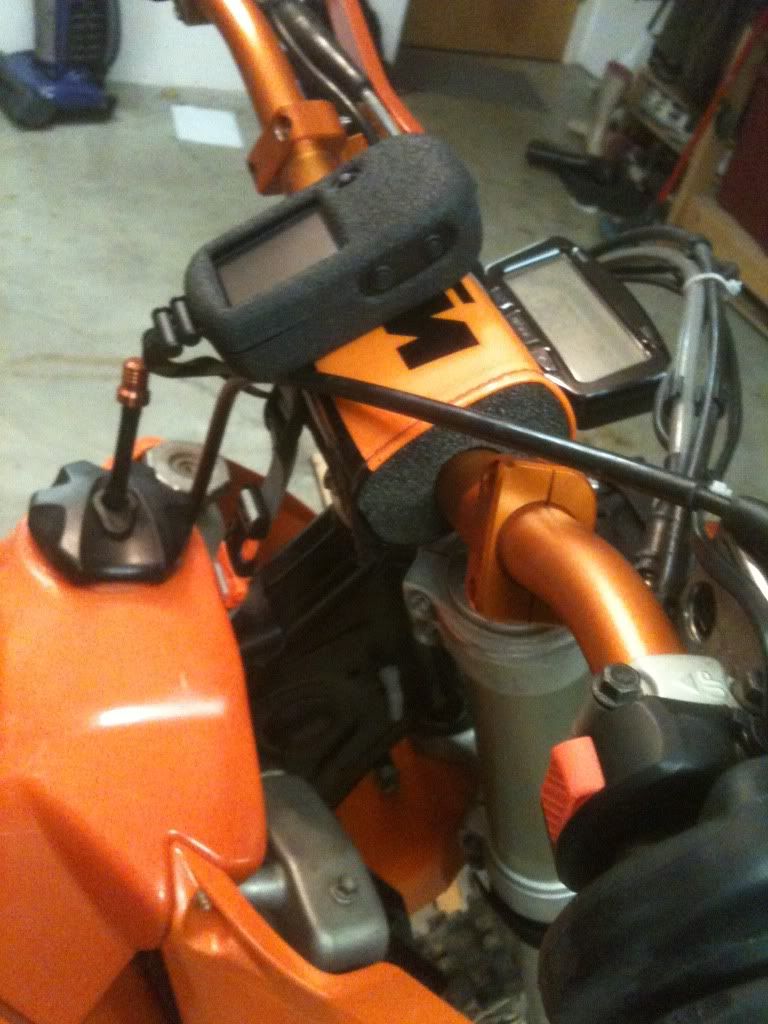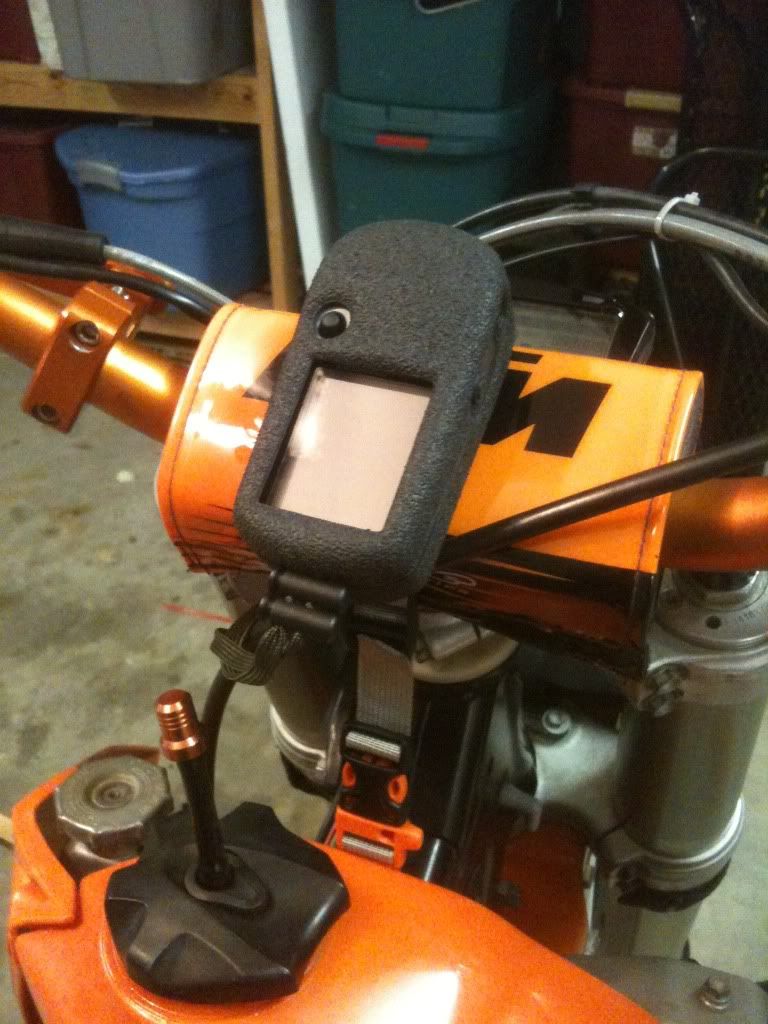 A super easy install and a very stable mount with no negative impact to the bars turning. Plus the bar pad will cushion some on the vibes. :roost: