Hi all:
I recently re-acquired an H2B that has been stored in an airplane hangar since 2000. This was the bike I learned to ride on when I was a teenager and rode off and on through college. When I graduated it got parked and forgotten... until now.
Brightwork in pretty rough shape, but it is mostly surface corrosion and should polish out OK. Just going to be a lot of hours at the buffing wheel. The bike has also suffered an awful choice in a repaint. I would like to take it back to an original appearance at some point.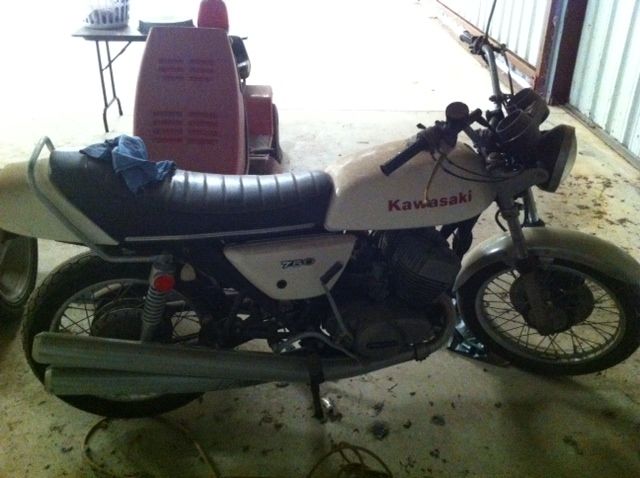 Almost all of the parts and pieces are there. It's missing turn signals and the chain oiler, and there are one or two hardware items that are MIA (random cotter pin, one oil pump cover bolt, etc), but I would say it is 99% complete.
My towing rig. Motorcycle carrier in a hitch mount behind the kid wagon. Ground clearance = lol. The van has a self leveling air suspension on the rear, so actual travel clearance is marginally better than this, but you better have smooth roads. Not an optimum choice but it worked to move it 350 miles.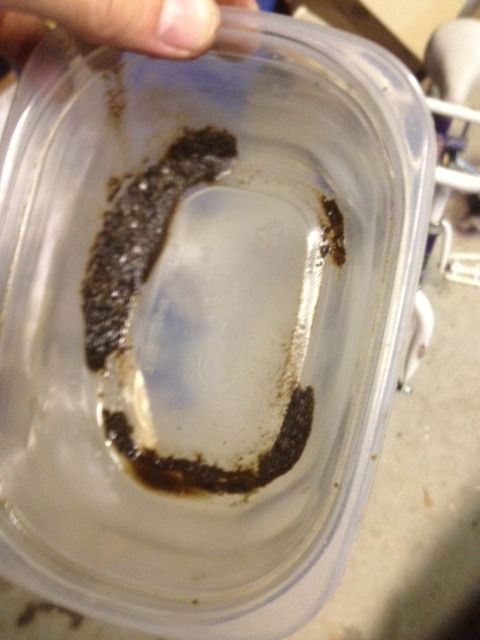 Pulled the carbs off and cleaned them. Blarg.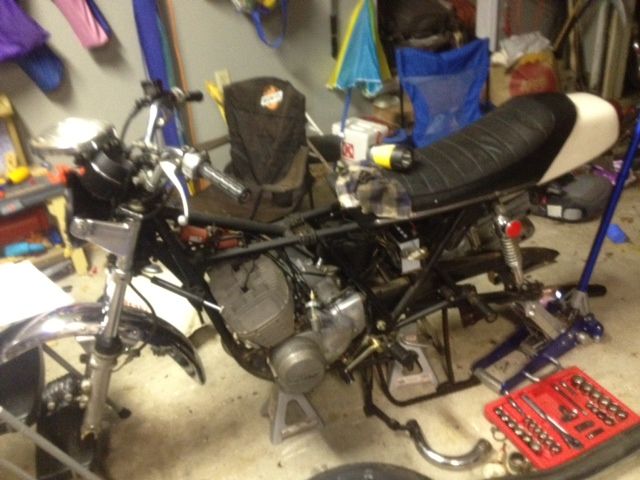 Where it sits as of last night. Got the wheels significantly cleaner and I'll be putting fresh rubber on this weekend. I got it running well enough to give it a quick trip in the subdivision to make sure the clutch and transmission still seemed OK although I didn't get past third gear. The next morning revealed a pool of gas under the bike. Further carb inspection identified a leaking carb float and a stripped out pilot jet, so I am awaiting a parts order from reproductiondecals.com before I can get it put back together and tuned. My hope would be to have it ready for state registration within another week or two.
Once I have it up and running, I can sort out the cosmetics at my leisure.