I was scolded for not taking photos during my first long ride, so I remedied that mistake on my second!
At the end of the summer, I made a ~1300 mile loop from Williston, ND to Whitefish, MT along the Going to the Sun Road, and then down to Bozeman, MT and back to Williston on my 2012 V-Strom 650.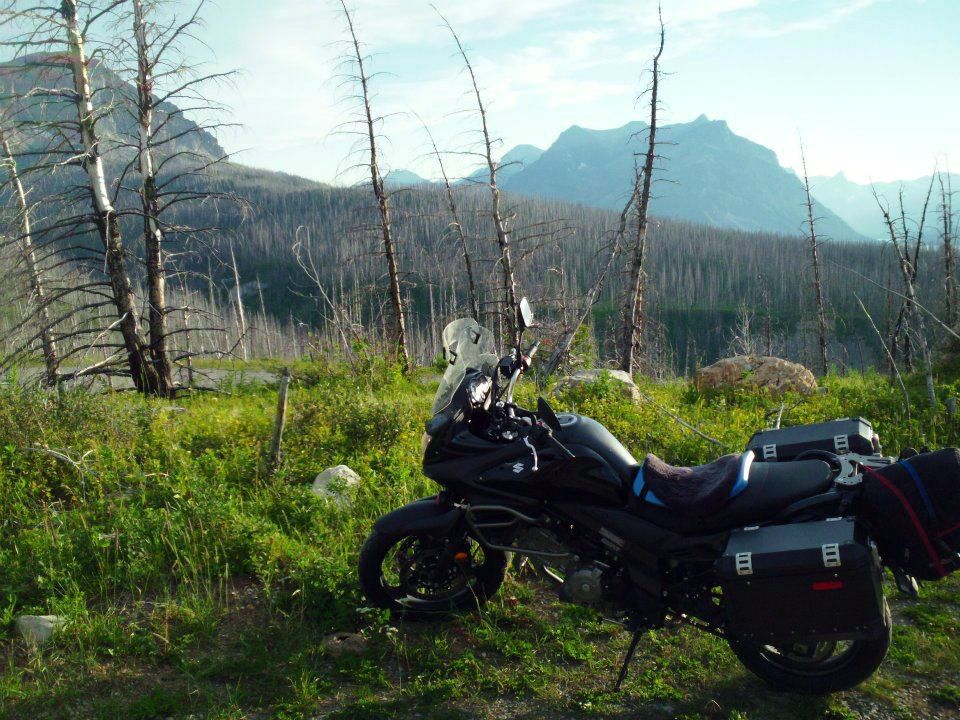 HWY-89 west of Browning, MT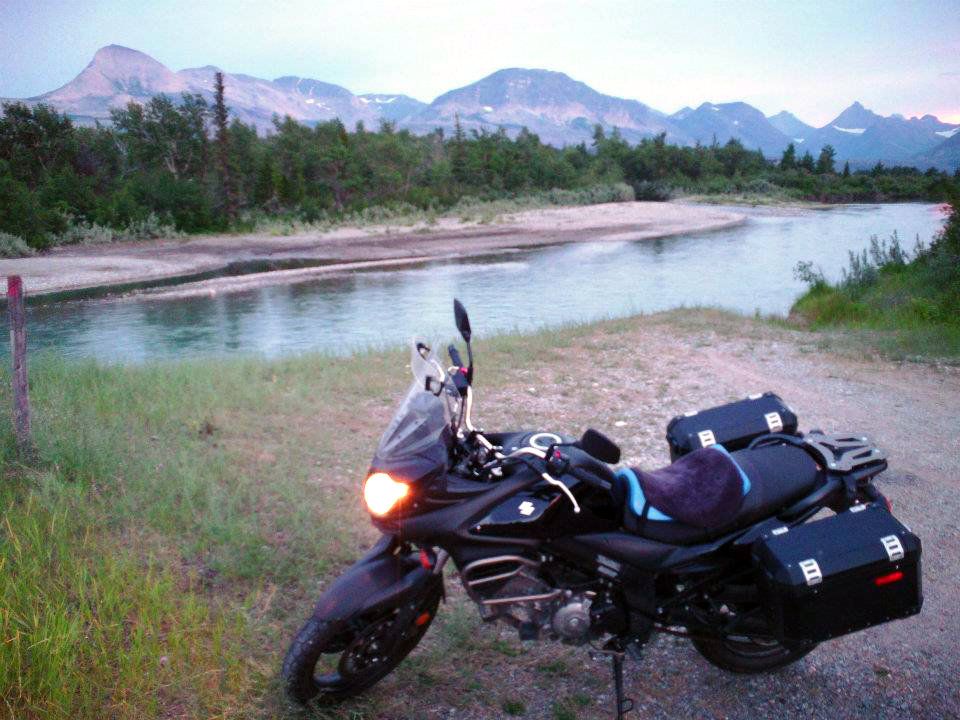 Just outside my first campsite at the Glacier Park KOA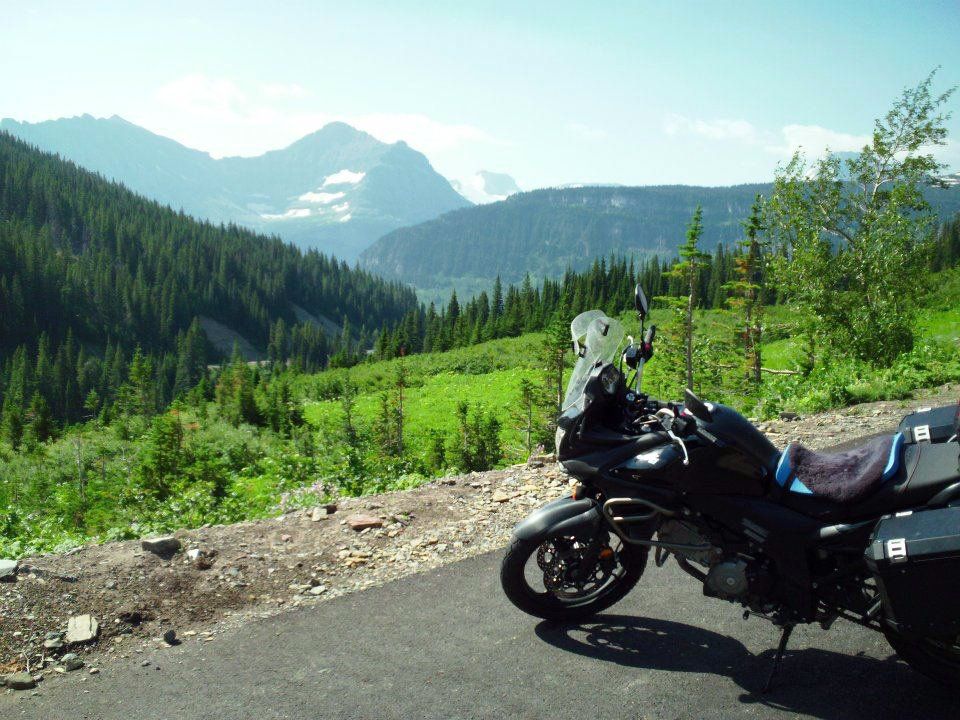 Going to the Sun Road in Glacier National Park - traffic was unforgiving, so I couldn't take as many photos as I would have liked inside the park. Much of the road was under construction due to washout, and the heavy traffic tracked mud everywhere.
My campsite on the Hyalite Reservoir just outside of Bozeman, MT. The area was so beautiful that I plan on going back to the Hyalite Canyon for some ice climbing this winter.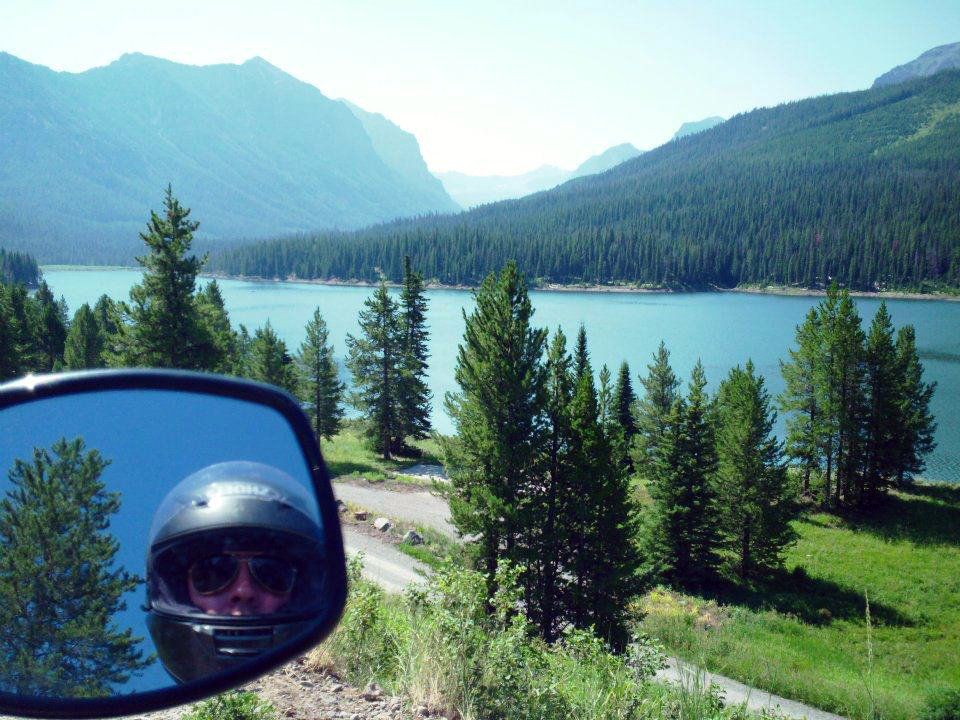 Hyalite Reservoir
I was spoiled by easy access to groceries in Bozeman! The grizzly population around the campsite was a concern, but I was told that none of the brutes had been spotted this summer.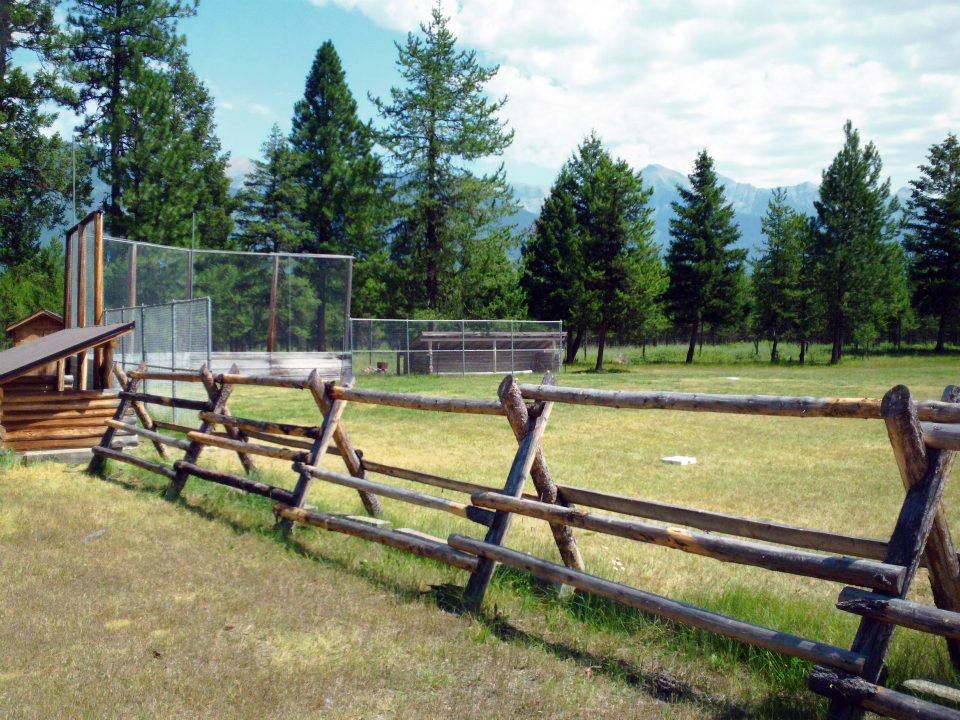 An old-fashioned frontier-style baseball field in Montana. I was a pitcher for 10 years, so I couldn't resist the photo with the mountainous backdrop.
Since this trip, I've also taken another ~1300 mile trip from Williston to Boulder, CO and back. I spent a few nights visiting a friend at school there, and I took side trips to Denver and Nederland (a small town at a lofty 8300 ft and home to the "frozen dead guy,"Bredo Morstoel). Fuel injection is nice at that altitude, but it isn't magic; I could feel the lack of power from the thin air.
I'm planning another 3000 mile trip in May from Williston to Seattle, then down the coast to Los Angeles, over to Phoenix, and then back up to ND through Utah, Colorado, and South Dakota. I'll be taking side trips along the way, so I'd love suggestions from anybody familiar with the route! I'm installing some tkc80's that just arrived, so I'll be looking for some more rugged roads than on my last few excursions.
6300 miles on the odometer and Michigan still sucks!