I got a drawing from WayneC a couple of weeks ago. The drawing was for an ignition switch holder to convert the F650 to USD forks. It took me a while to switch around the mill and the lathe and to get the sludge upstairs in thinking mode again.
Here is the sequence to date:
Fire up the foundry and cast the ingot. This time I did the melt in the mold since this would be a larger than normal melt;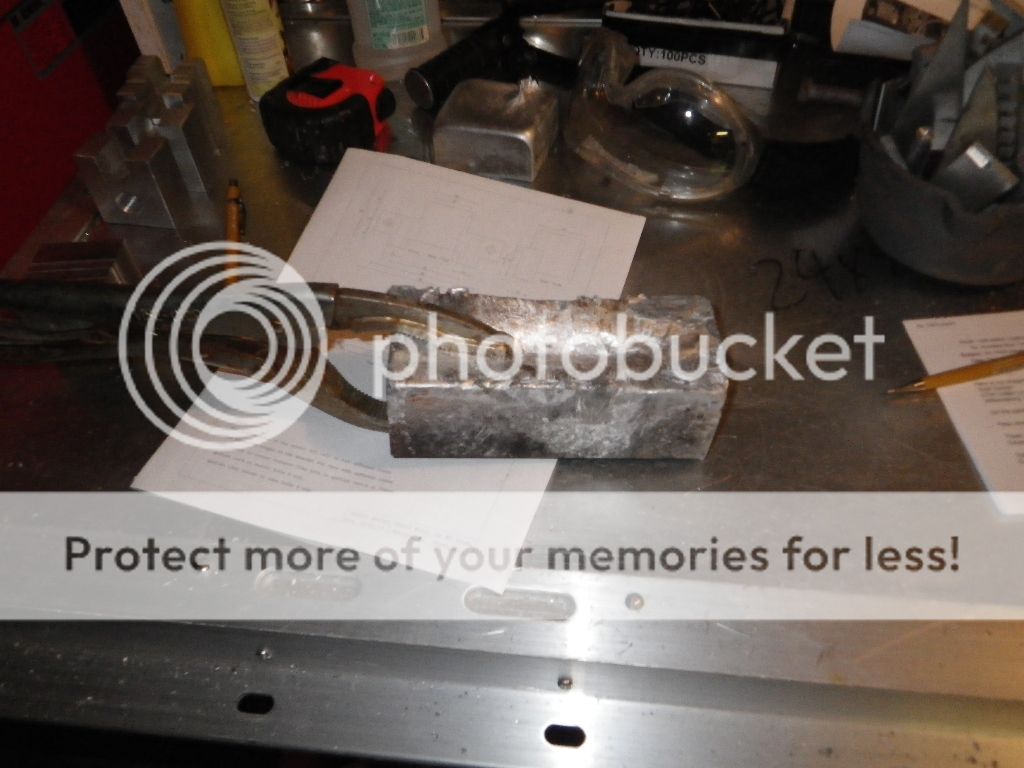 Working the ingot to the basic shape;
Starting the finish rough cuts to hold the cylinder;
I need to bore out the cylinder hole, and drill and thread the holes.
Then I will send it to WayneC for his critique. If he says go, I will make them available.