We've all been there...Sunday night arrives and the thought of getting back to the grind Monday morning makes your stomach turn...enough to call in sick? Anyhoo, winter is on the way and the days are getting short so without further ado, here's my latest Monday ride. Hopefully it will inspire you to post your Monday-to-sick-to-make-it-to-work stories!
The fun began North of Canyon City Colorado with the urge to explore Phantom Canyon Road...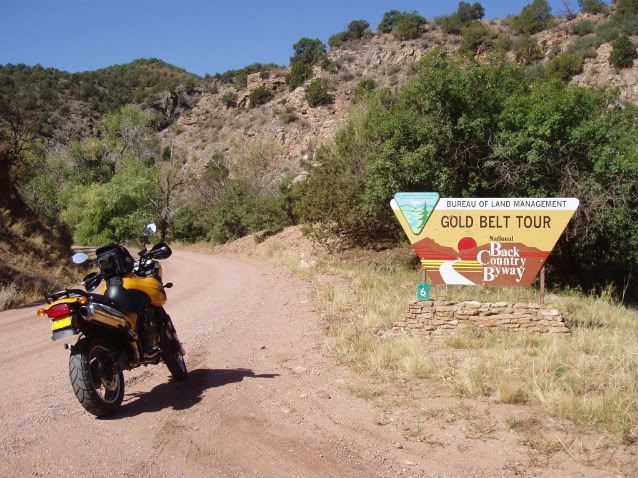 Air'd down the tires a bit and I was off.
Fall is on the way!
North of Victor...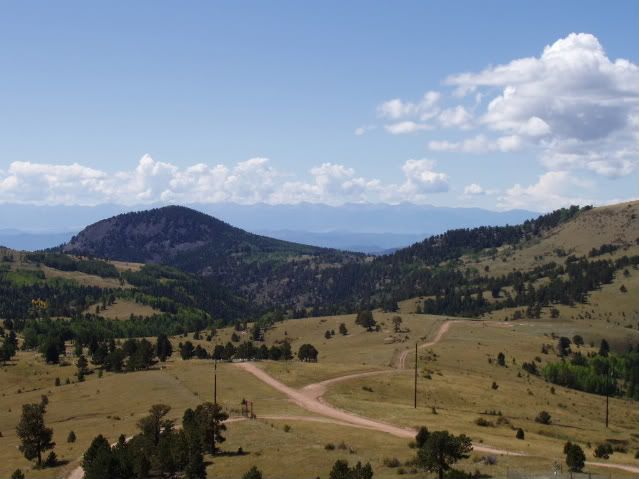 From there I hooked up with Shelf Road back towards Canyon City...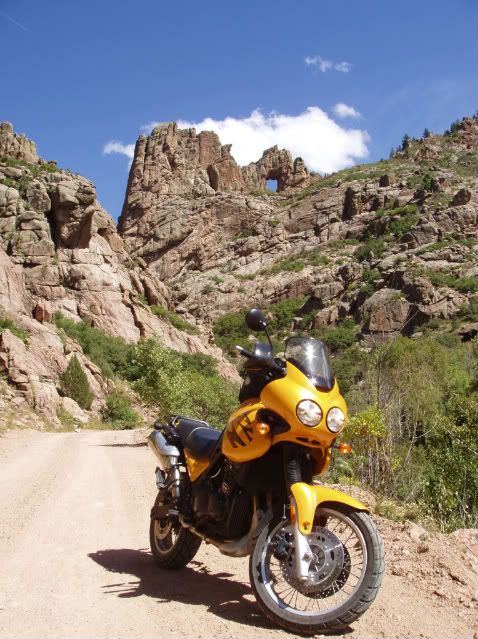 After running the pavement back to the house I threw down an egg salad sammich and got myself fired up for part two of Medicinal Monday...Pikes Peak.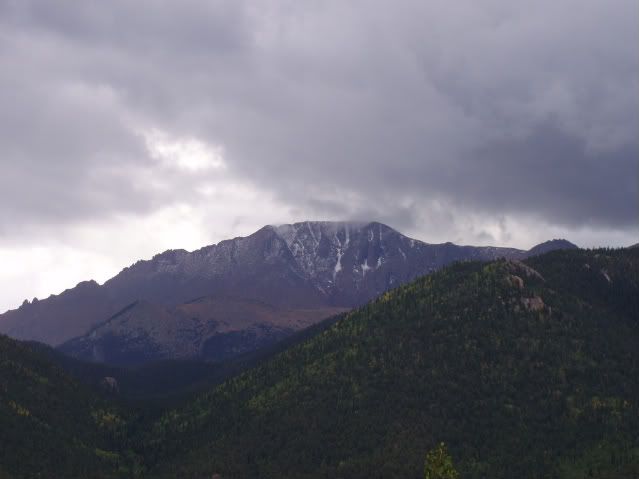 Being a typical Colorado late summer afternoon the weather looked a bit questionable...but by then I had already ponied up my $10 and I was gonna get all my pennies worth!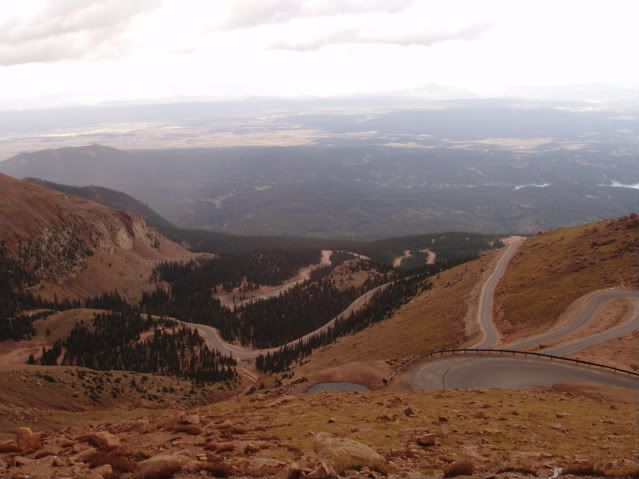 Right after I took this photo the hail started. I was still a bit hail-skittish after my Sturgis encounter: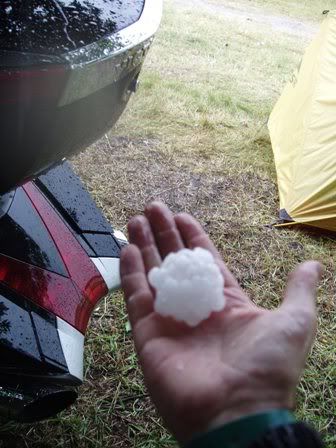 ...so I sheepishly ran for cover...
After I gave myself a stern talkin' to, I dug deep and went for it. I was rewarded with my first frolic in the snow for the season.
I made it up this time and the view was quite picturesque.....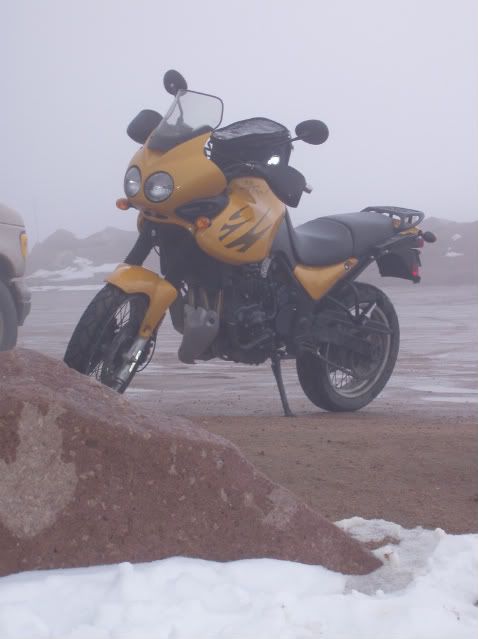 Followed by a slightly tenuous descent...
and my triumph...ant return from the clouds! (And eventually warm blood back into my fingertips...)
This trip should get me through the next week at least!