The plan was to meet a couple of the guys up in Red Wing, MN and ride down to La Crosse to my house. I woke up before my alarm to the sound of thunder! It was pouring out.
I waited a bit for the rain to go by. Had some coffee and a tasty bagel. It finally stopped pouring and I set out. A quick stop at the gas station to fill up Shadynasty and I was on the road by 7 am.
I stopped at an overlook between Wabasha and Lake City, MN to take a quick break and snap a couple of photos. By 8 it was already muggy, but the weather was much better than the flood down by La Crosse.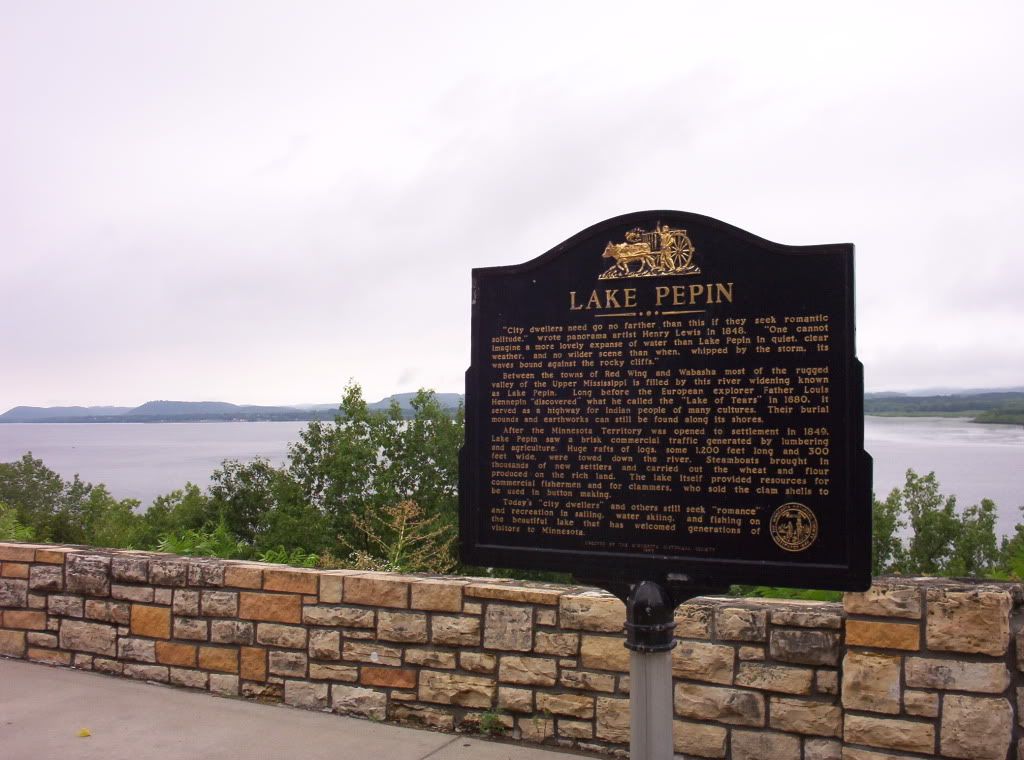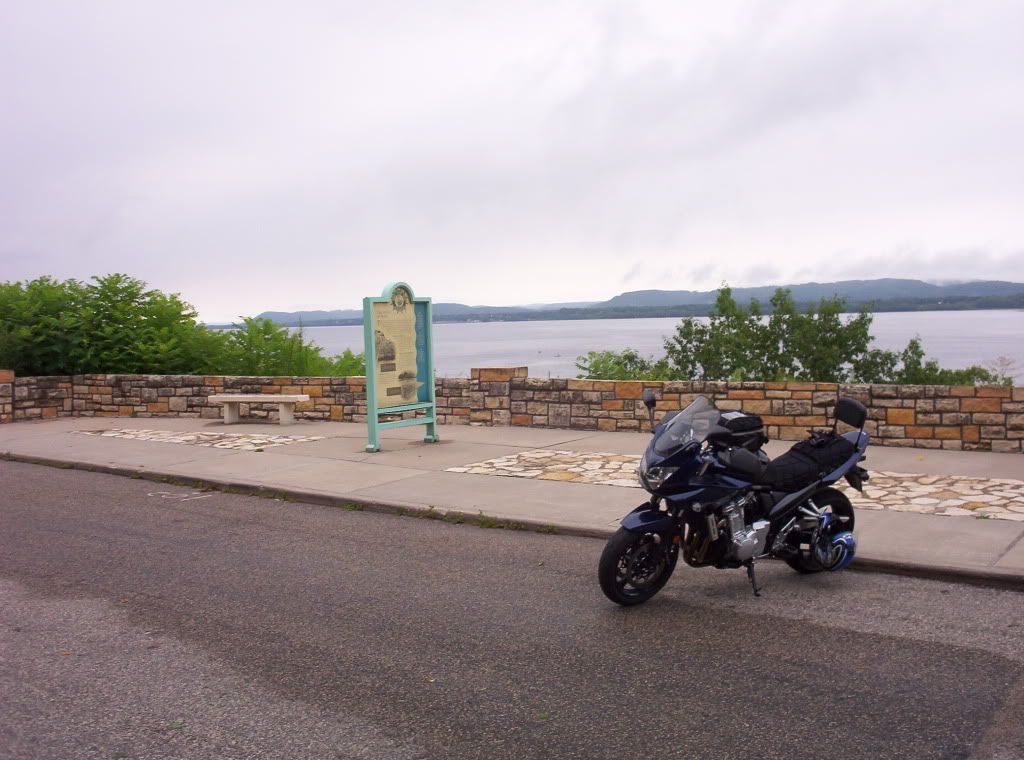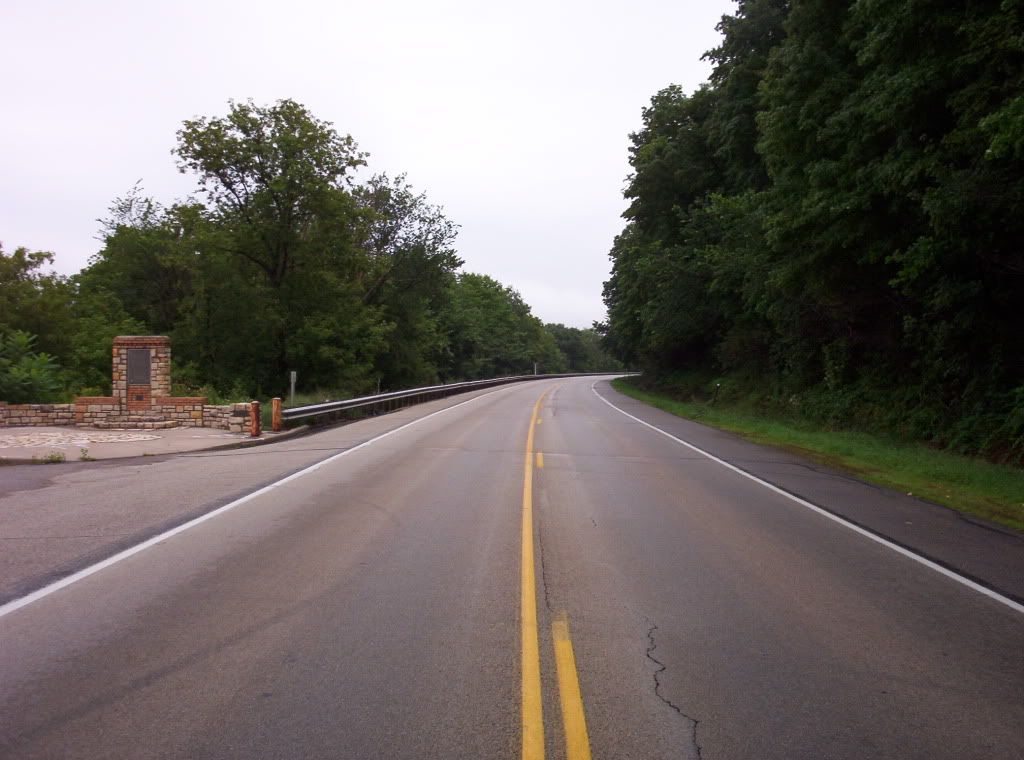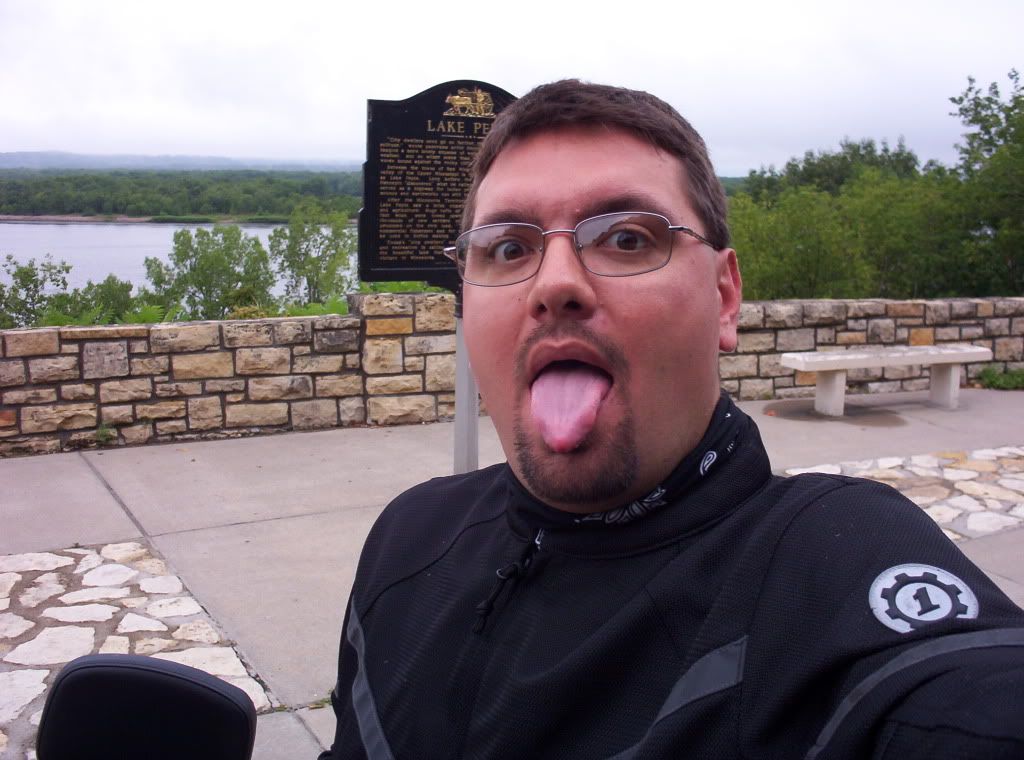 We were supposed to meet at the Target in Red Wing by 8:30. I pulled in at 8:29. 30 seconds later, the rest of the crew arrived. Shane on his 2006 KLR 685, and Phil on his 2003 FJR.
We stopped at this huge Kwik Trip that just opened to fuel up and get ready to hit the road. Everyone fueled, except Shane because he's too cool to need fuel (also helps he's got that 6.6 gallow IMS tank on his KLR
)
Fueled up and ready, we set out. Crossed the bridge at Red Wing and followed 35 all the way south to La Crosse. Stopped at a couple of realyl neat overlooks. It turned out to be a beautiful morning after all!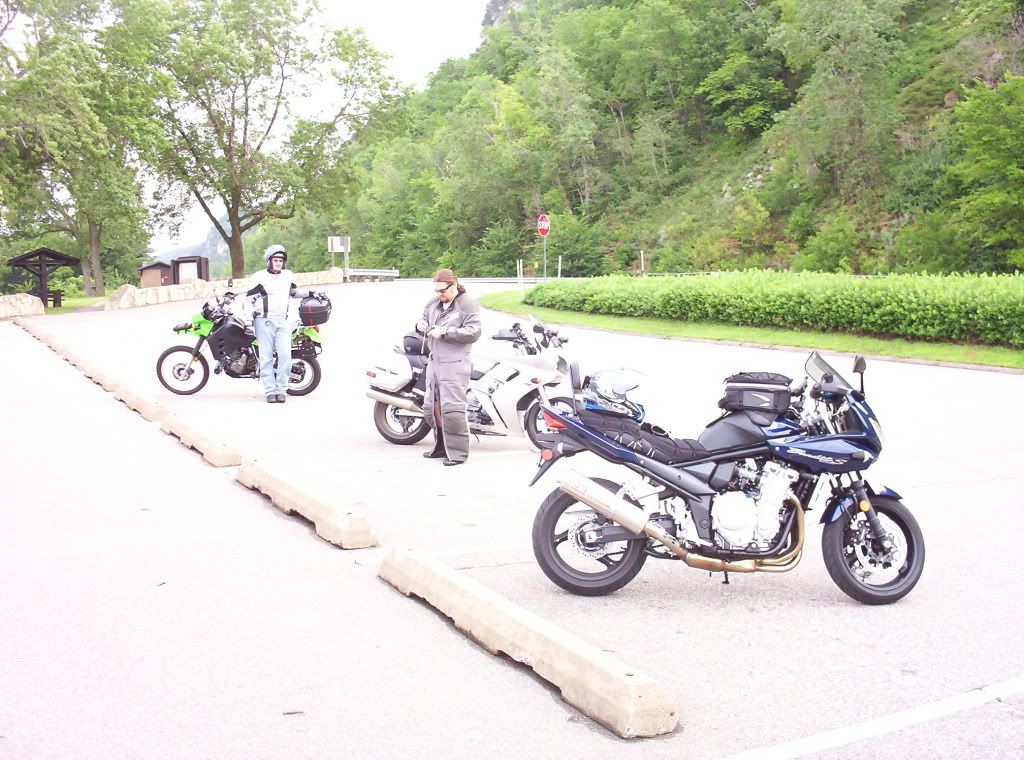 Once we arrived at my house, it was time to prepare chow. Steve and his 2008 Bandit arrived shortly after. Notice how he's too cool to park on the back with us :P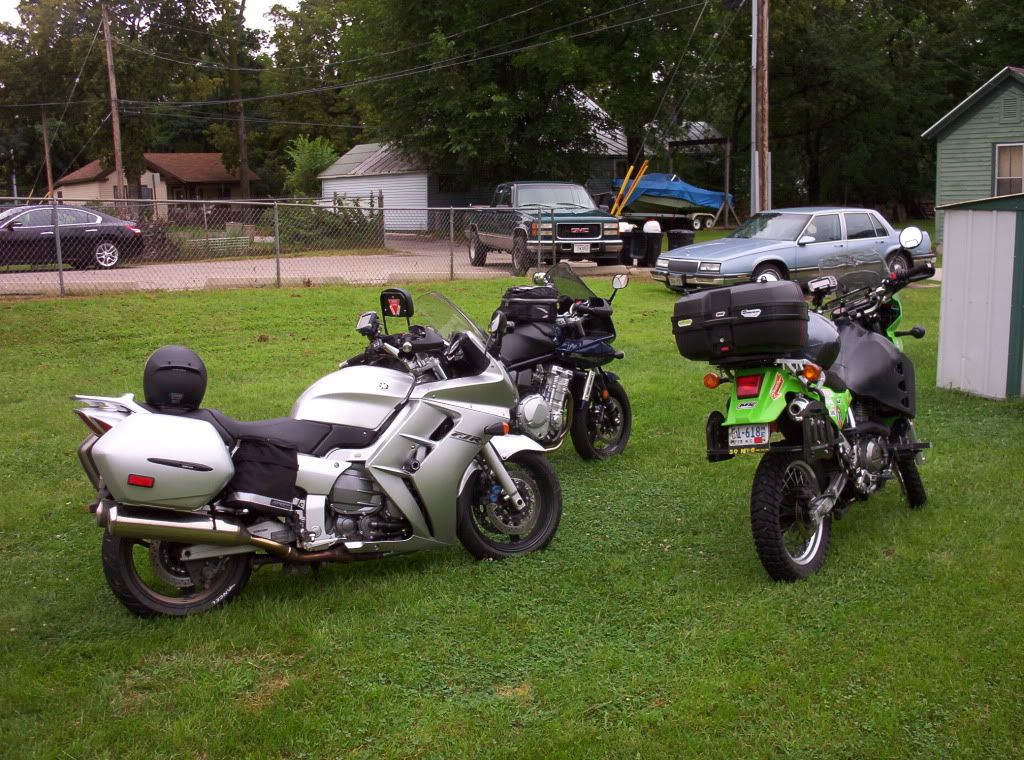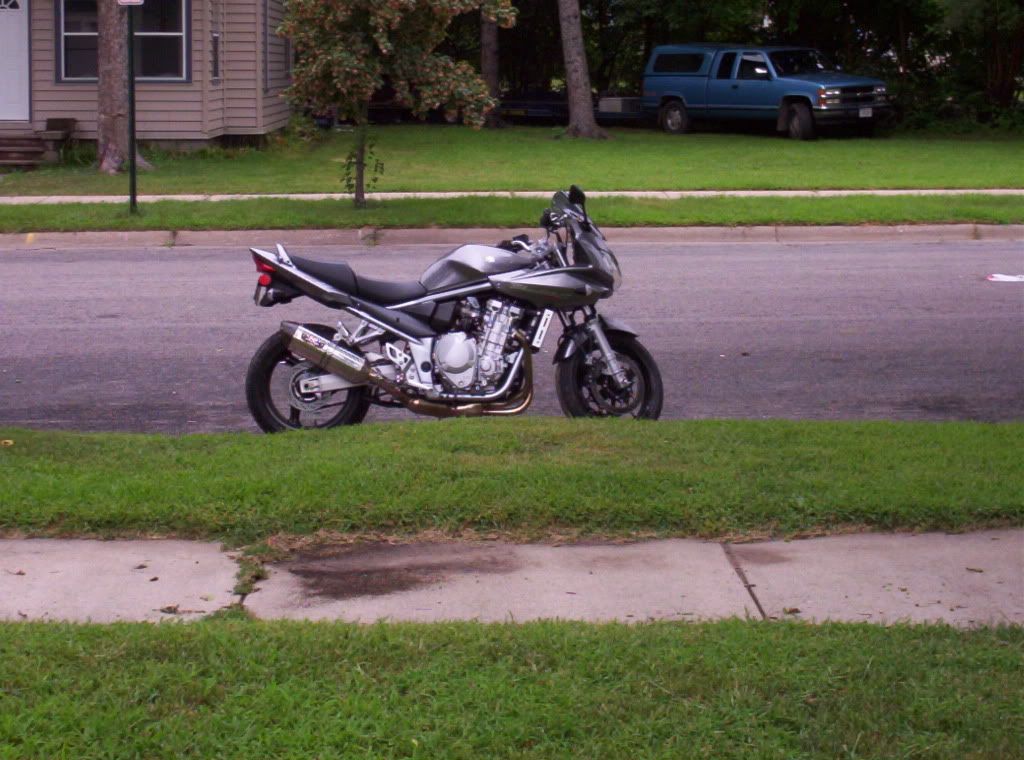 Let's get grilling!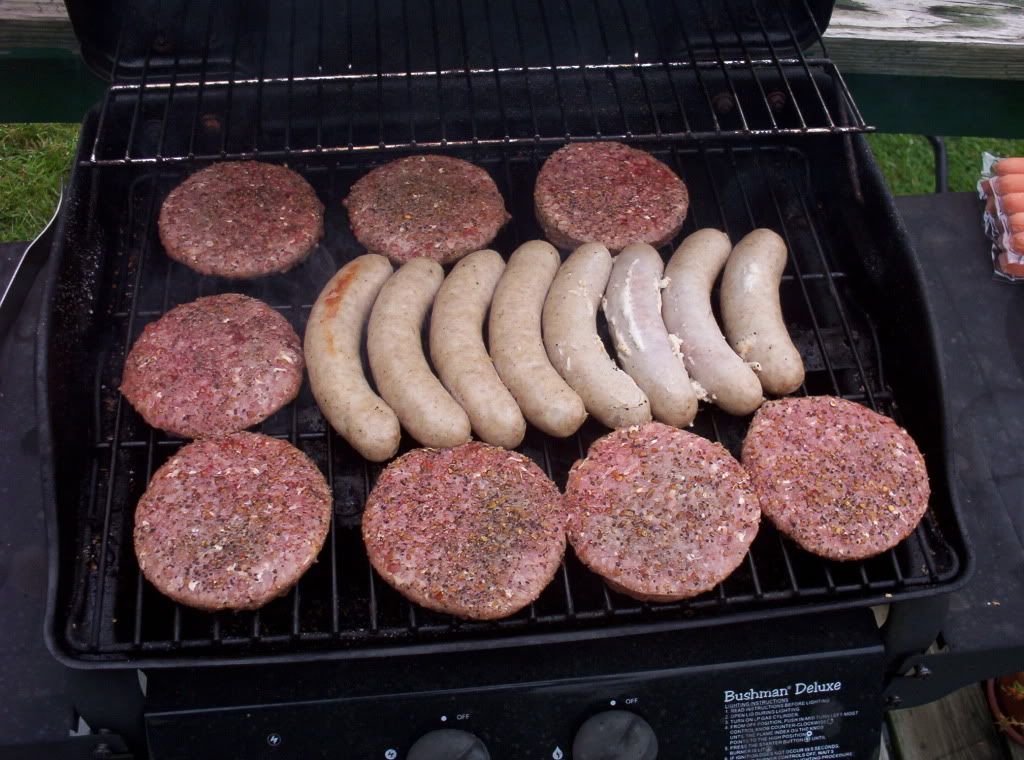 We ate well and talked about our route. We meandered south and took several county roads (162, 61/14, and 27) all the way to Prairie du Chien. Great twisties! Took a stretch break by Soldier's Grove, about 30 miles out from PdC.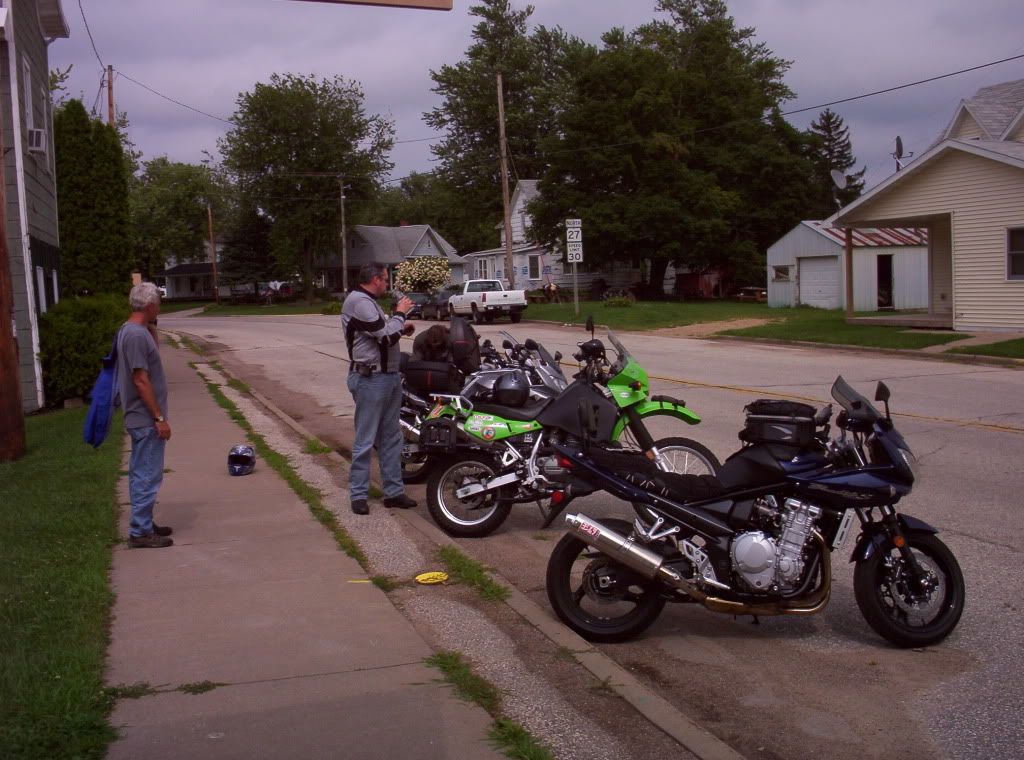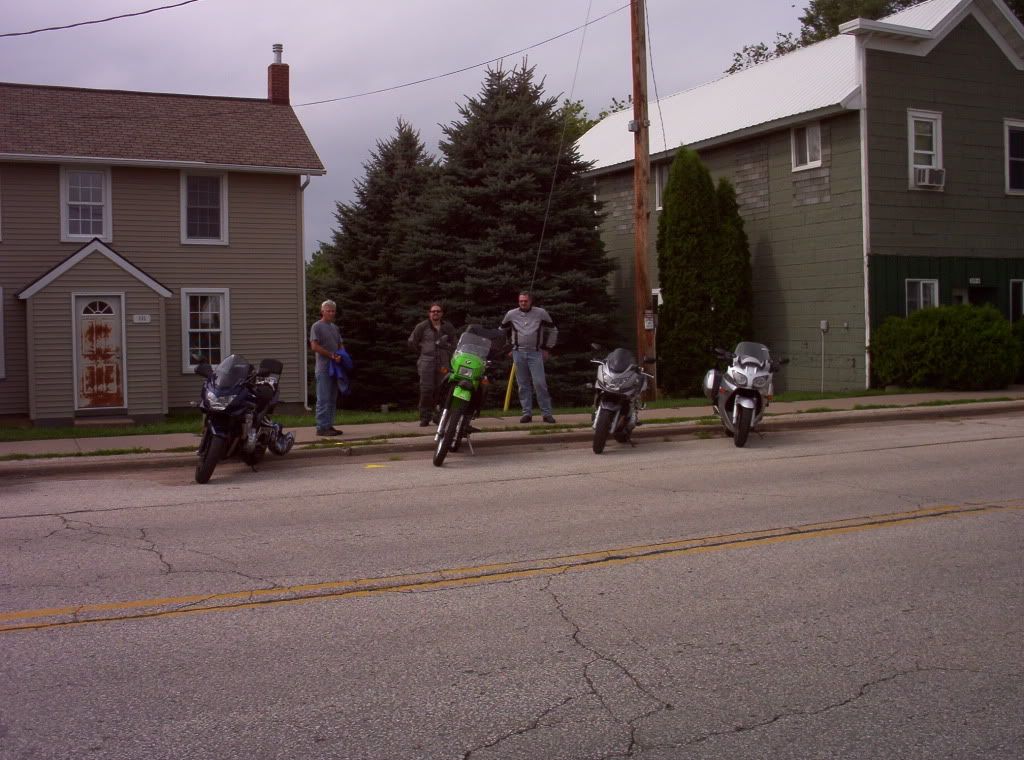 ICE-CREAM TIME! (Prairie du Chien)
We decided to get back to La Crosse, since it was getting late. Phil and Shane still had to ride back to South of the Twin Cities, so we decided to tear up Hwy 26 on the Iowa/Minnesota side. Pavement was brand new for some of those stretches....great road!
Arrive at La Crescent at about 5:30 pm. Shane FINALLY re-fueled
and he headed north with Phil. I hope they arrived back safely. Steve and I split at the bridge and I arrive home just a little past 6.
It was a fantastic ride! Cheers!