Some days are just perfect for riding.
Thank goodness I've been able to enjoy several this summer, and looking forward to more.
I'd like to share a day trip from a couple of weeks ago, west of Kingston and up through Picton, Ontario.
We caught up to some more riders waiting for the ferry: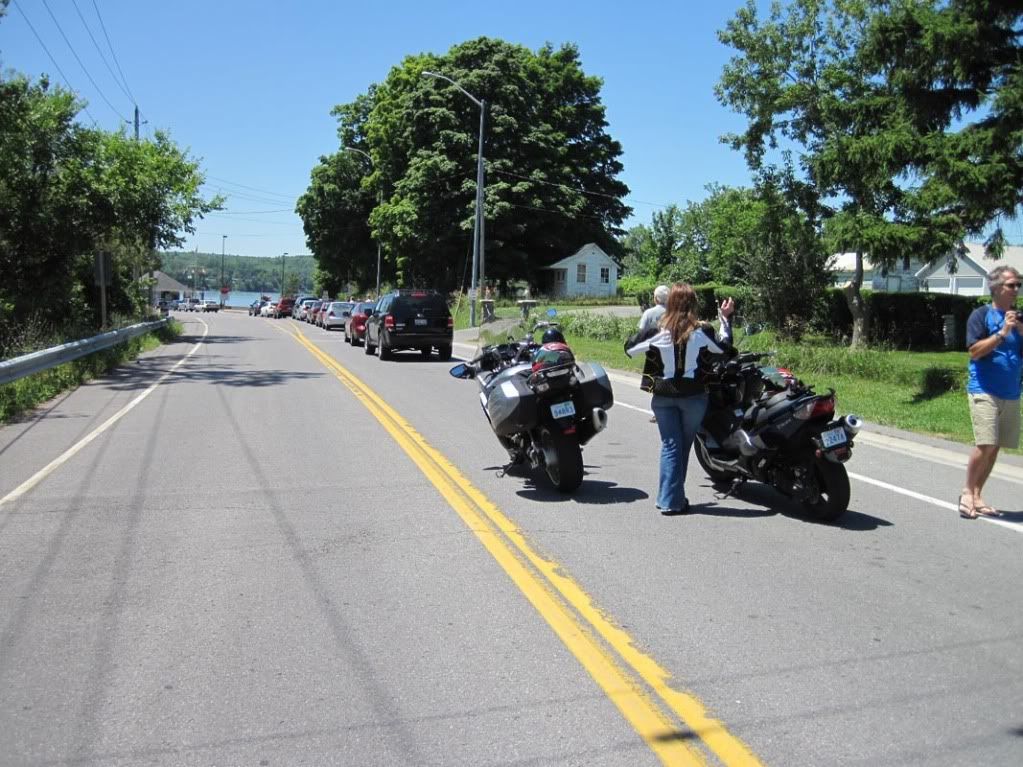 It's always nice meeting other riders, and they usually have great advice for lunch and lesser known roads:
Looking back at the ferry crossing, from Lake On The Mountain:
I dub thee...Holly Hawk! My friend on her T-Max. The road was lined with these flowers: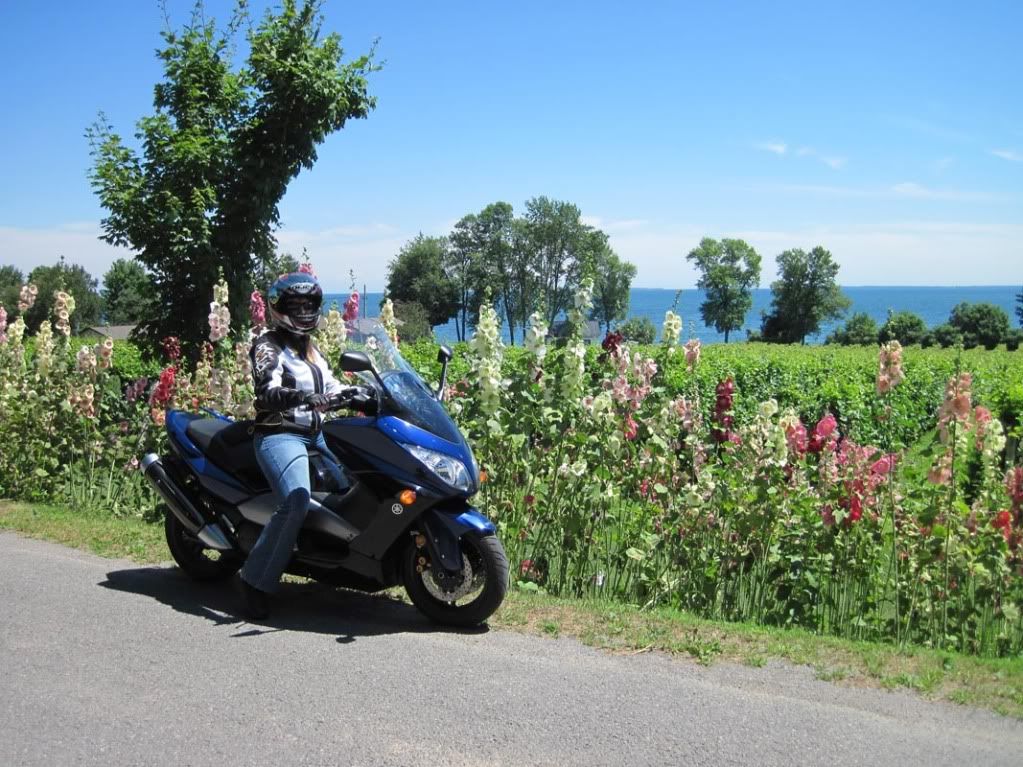 My ride:
Hey cool, the sign doesn't restrict motorcycles: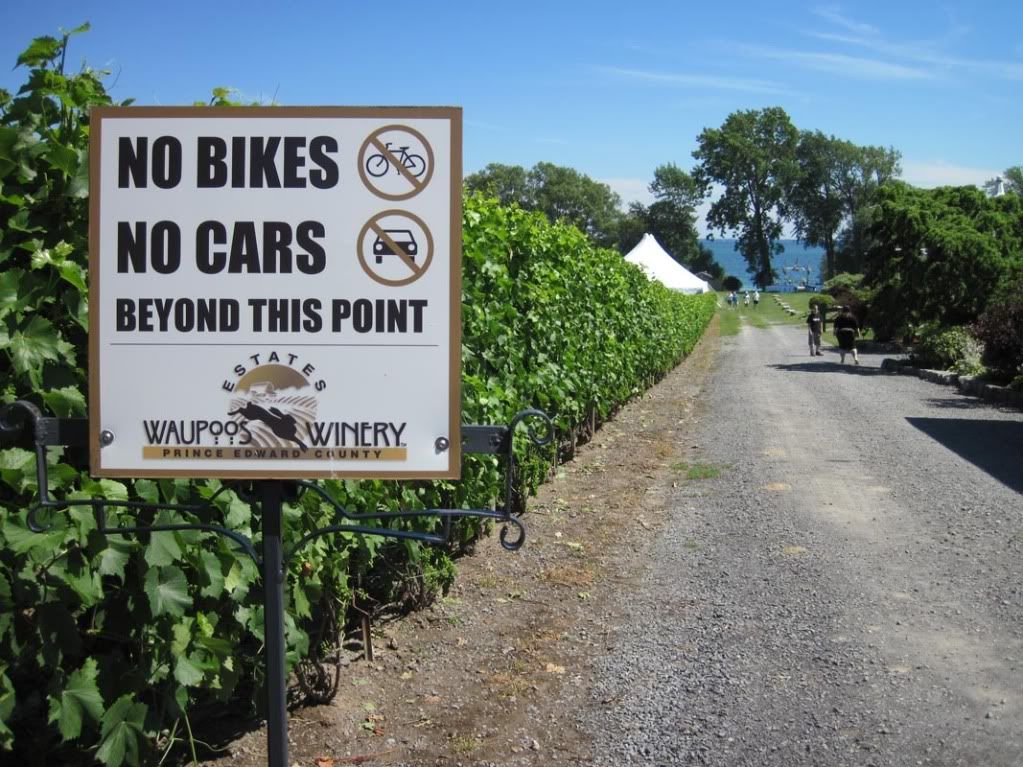 Apparently, it was inferred...back to the parking lot: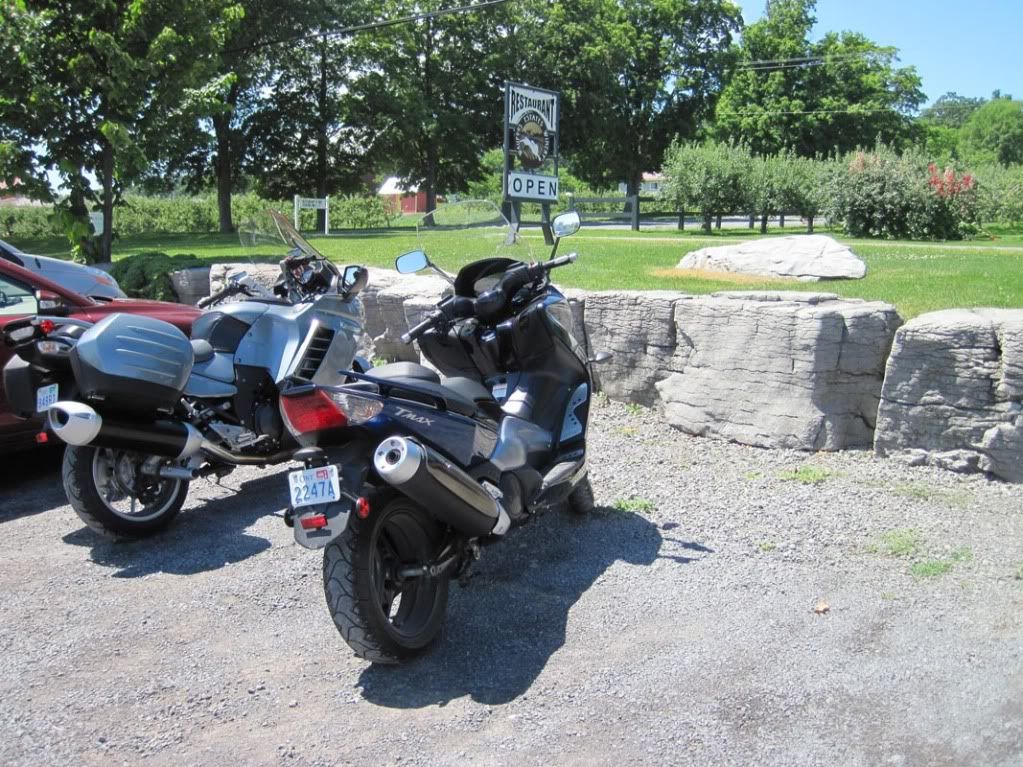 Nice place for lunch, surrounded by vineyards...say, isn't that a Yamaha Vino? How appropriate: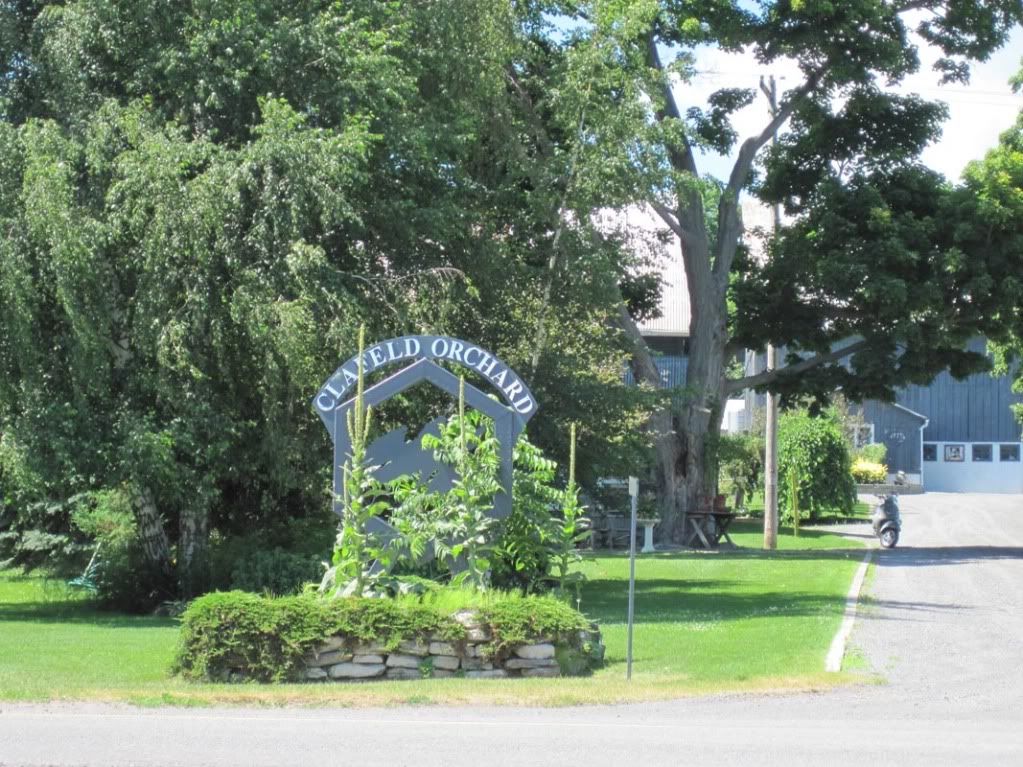 Great area for riding, plenty of back roads for the dirt crowd, and pavement for the street bikes.