This was a short but very important trip. In Flagstaff we have two highways which go around the mountain (San Francisco Peaks) both ways and a fireroad which connects them. the Hwy to the east is 89 and the Hwy to the west is 180. If you leave Flagstaff and head Northwest on 180 you pass Snowbowl Rd and about 3 miles on you will come to a right turn which is fire road 151 to 418 to 552. This will take you across to Hwy 89. On your way you will pass some very beautiful vistas. One of the best Aspen groves in the state. If not the best. I was on this road on Sunday. Here are some pics. As you can see the leaves are just turning. I think next sunday may be the day for the best photo ops. On a sad note, the trail to Lockett Meadow is closed I believe due to the recent fire and then flood which has made the ground suitable for a landslide. The rest of the trip is spectacular and very easy to ride. I give it a 1.5 - 2.0 in difficulty for the short areas with deep ruts and the rental cars who think they can make the trip. lol. I saw a mustang and a PT Cruiser.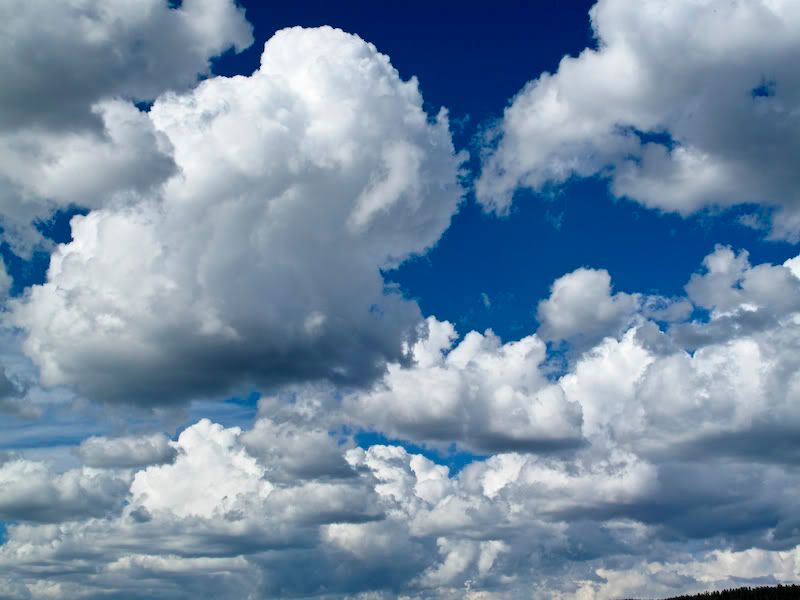 A little rain but not enough for rain gear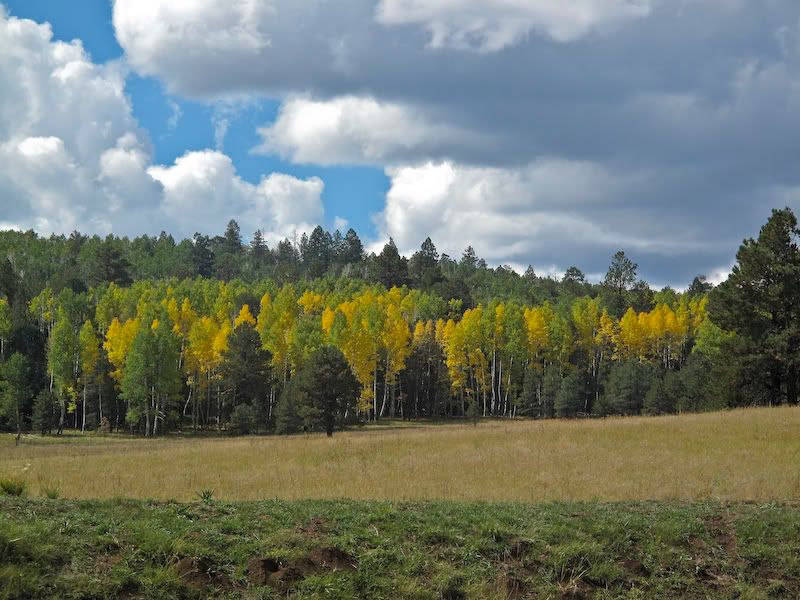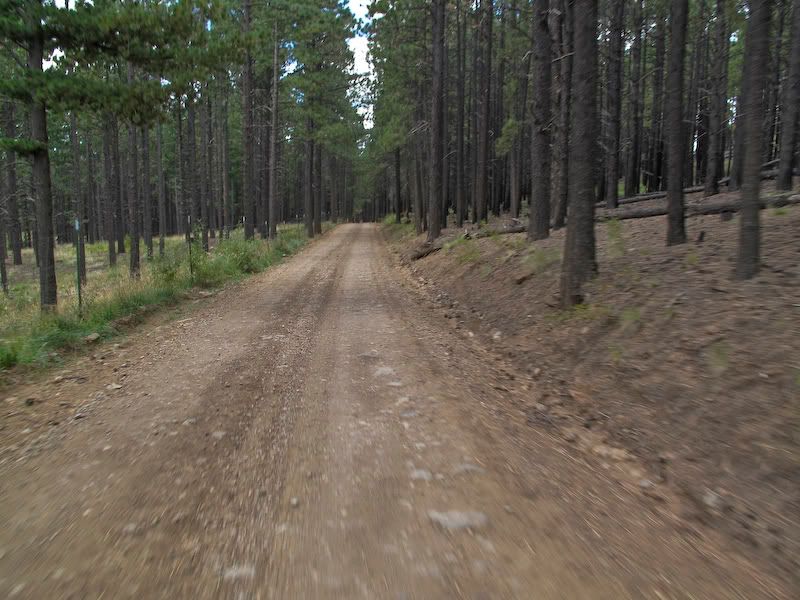 First the pines, then the aspens.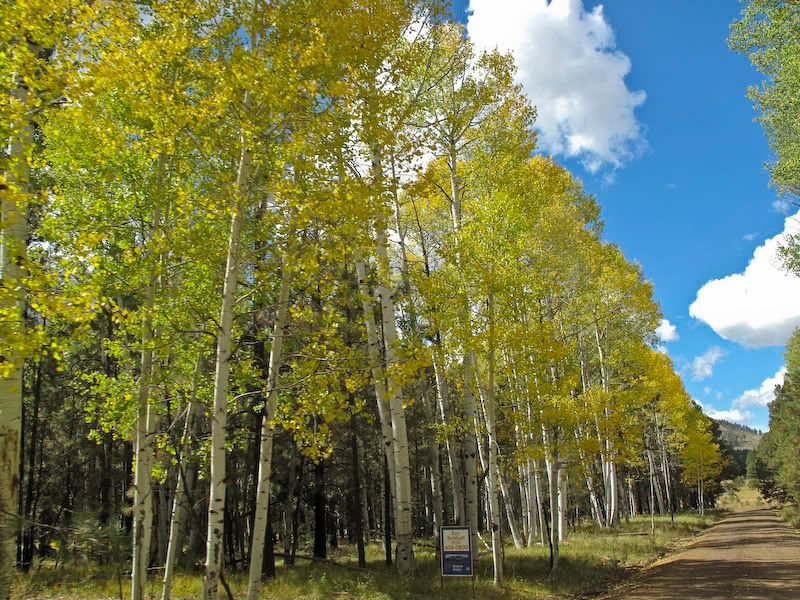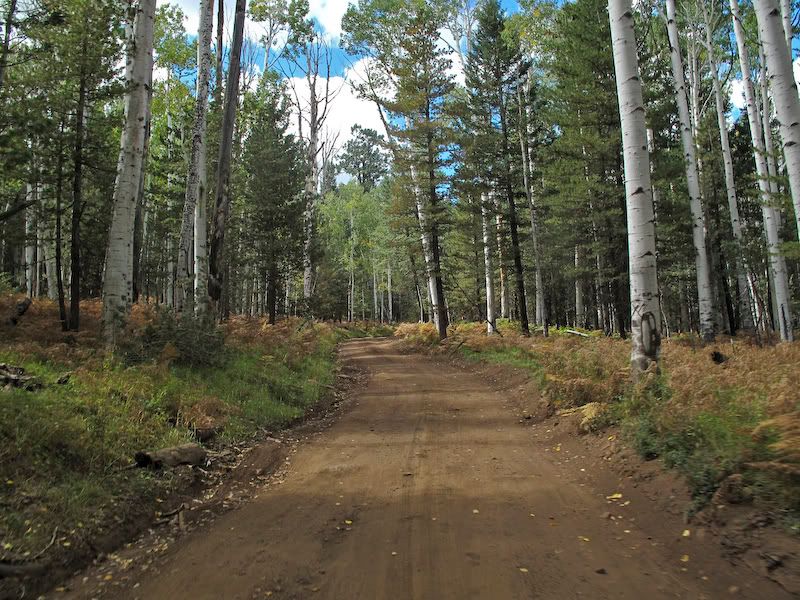 And finally a view of Snowbowl ski area off in the distance.
See you all next week for the changing of the Aspens. I will most likely be up on Sunday riding and taking pics if the trees feel like cooperating and showing their stuff!!