I have friends into rock crawling in their trucks (i try not to hold it against them), and since there are no big rocks to drive over in Cincinnati (just like there is no good trail riding nearby), it involves a little drive.
We arrive late that, set up camp, went for a quick trail ride and got some shut eye. Gets cold fast in the hills. Woke up to temps in the mid 30s.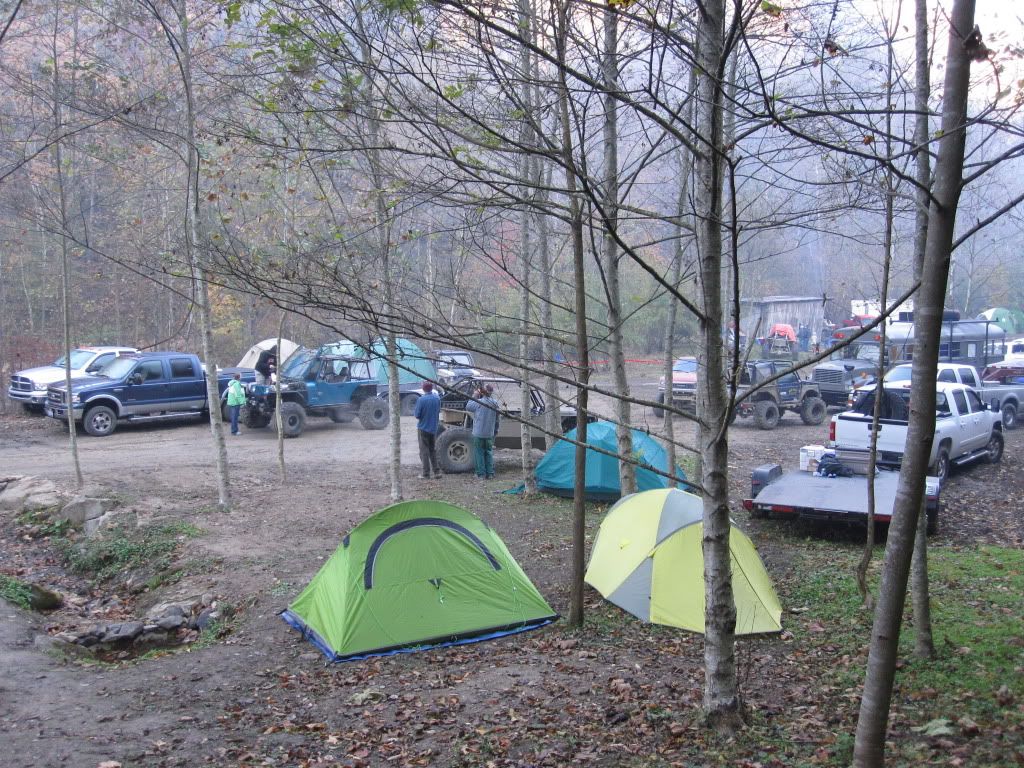 Sean topping off the trans on the Jeep (his fiance is a bit camera shy...)
While they get everyone ready to go, i gear up and slip out. Lots of Jeeps/trucks, atvs, and a few dirt bikes already on the trails. I head off away from them all. This is my first time riding here, i've got a GPS and a map, figure i'll just ride until i'm lost then eat lunch
Beautiful country out here
Took a little break to watch some guys tackle the "Mason Jar"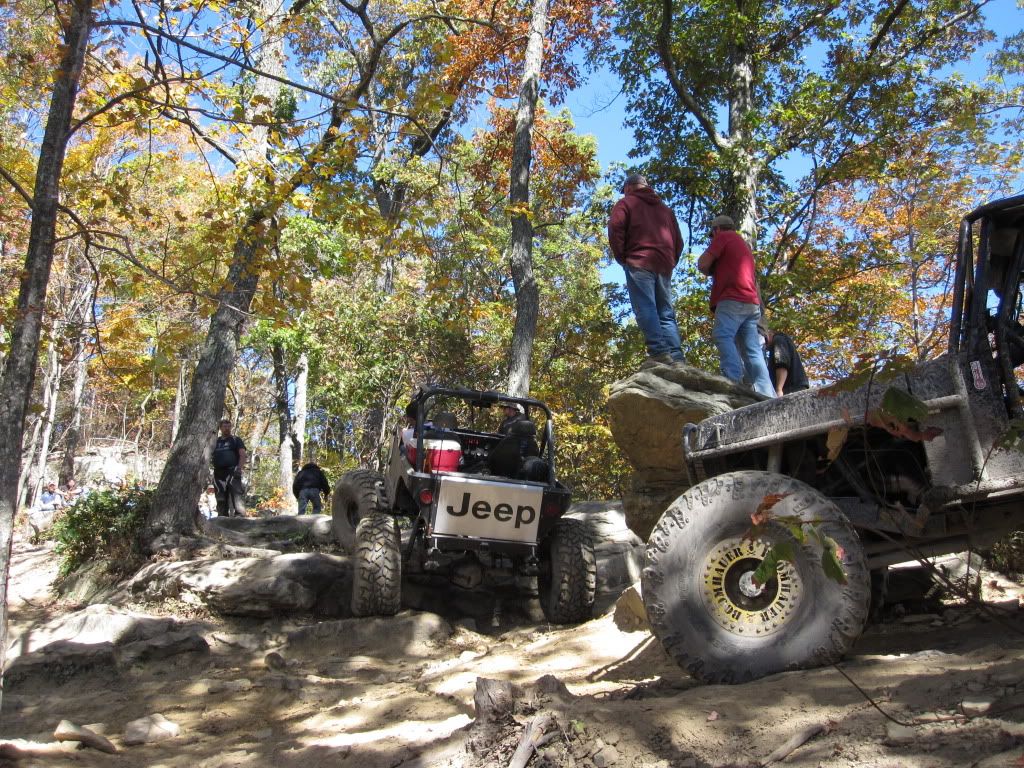 Others in line. A bit too slow for me...
A bit of a hill climb section. Guy on the Honda 2-smoke made it look easy. Hill seemed to be going straight up from the bottom. I passed.
Pull up to an overlook on the west side of the park to find this guy...
Figured someone rode him up until i noticed no saddle or reigns...
Guy next to him said he'd seen the horse around before, gave me a handful of peanuts to feed it.
After finishing the nuts, he wanted to see what my camera tasted like...
Still big coal country around here
It is beautiful though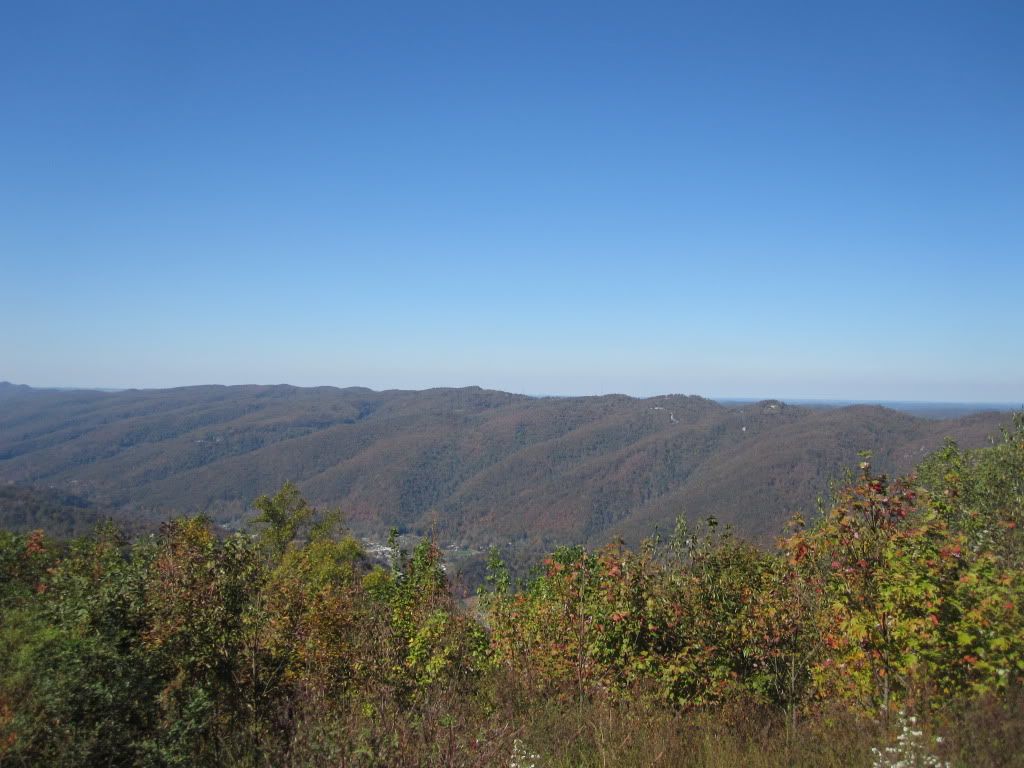 Watched a few guys play in the "Lion's Den"
Batteries started going dead soon
. Ended up doing a bit over 50 miles of trails that day. The DR did great and i had an awesome time. Good country down there, i'll be back next year.