A WEDNESDAY RIDE
with Blue Mountains Ulysses
Everyone is welcome to join us for the ride
Meet: Blaxland McDonalds, GWH, BLAXLAND, NSW for a 9.00am Start
Ride Leader: Noel
Ride Report, Photos, Map: Eric and Franz
Wednesday, 20th October 2010
Destination:
Coledale NSW
The weather forecast for today was 22°C in the city and 25°C in the west with the possible shower, I had made my lunch the night before anticipating that I would be going for a ride as the forecast I had received the night before was better than the one on the morning of the Wednesday.
I left home and 8.00am, riding along the M4 up to Blaxland. It was a little bit chilly heading up there but the sky was clearing in the west, so it did not look like we were going to get the forecast showers. I filled up with fuel at the top of Lapstone Hill. Arriving at McDonalds, Noel H was the only one there, but by about 8.30am another six riders had arrived. Les W, David C, John McC, Richard M, Alan S, and Malcolm K. We discussed with Noel H where we would ride today. It was suggested that we go to Coledale. By the time we had sorted this out it was now 9.00am. Noel would lead the ride and Alan would be tail end charlie. So we would head down the highway to Mulgoa Road, out through Wallacia then past Bents Basin through Rossmore making our way to Heathcote Rd we would then stop at Heathcote for morning tea.
It was really nice in the sun having morning tea. After that we would make our way along the highway to Waterfall where we would go down through the National Park Every time I ride through this National Park, I think what a great little ride this is, always really great scenery, it is also nice and cool, I suppose that it is nearly a rain forest. I just love the ride through here. We continued on down through the Stanwell Tops and across the Seacliff Bridge making our way into Coledale where we would stop for lunch.
After lunch we would head back up through Bulli Pass and onto Picton Road where we would continue on to Cordeaux Dam for afternoon tea.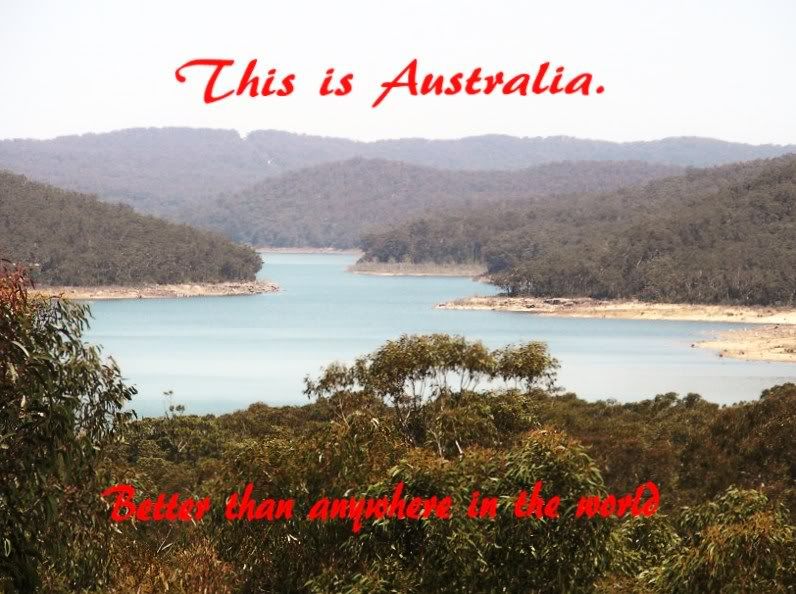 Les and Malcolm would continue on, not stopping for afternoon tea as they did have other commitments. This is also really a great spot, gas barbecues are free and the amenities are always clean and well looked after. There were a few wrinkly buses with people from different age communities having a day out.
We had our afternoon tea, said our goodbyes then headed for home. It was really a great day. We had no rain and the conditions were really great to ride in. I arrived home at about 4.45pm after having done 270km for the day's ride. Next week I think weather permitting we will be going to Oberon for jam and scones.
Well that was this week's ride, till next week, ride safe, and stay well.
Regards Eric.