Since my wife has grasciously given me 1 Sat a month to ride
, I thought yesterday was a great day to go. We planned on hitting the road about 8am, but it was 33 deg so we decided to wait til about 9.
Originally we planned to go to The Blue Ridge Parkway, but the threat of snow in NC derailed those plans. We decided to take a trip to The Dragon instead. Out of the four of us riding, only 1 has ever rode it. I've drove it numerous times in my WRX, but never on a bike.
Here are some pics. I didn't get to take as many as I'd like cause my camera mount fell off while getting gas and broke.
This said 40 deg, but it lied!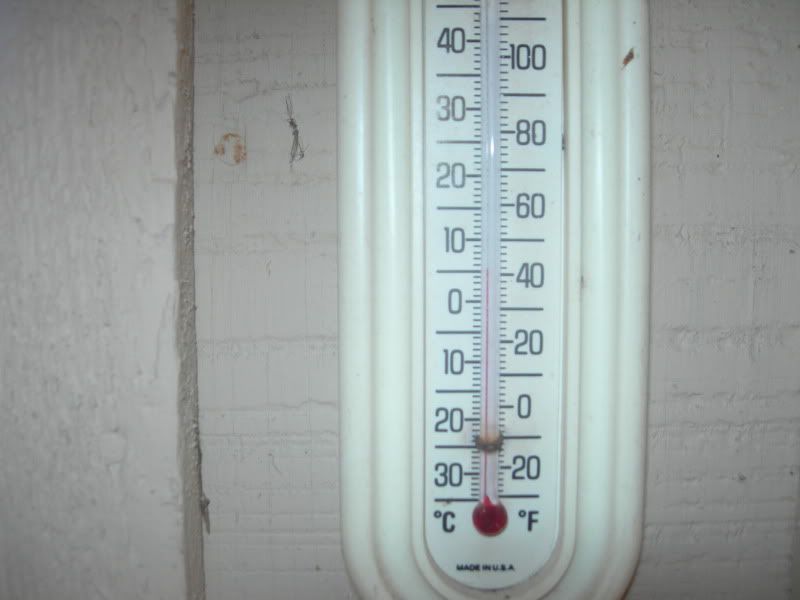 Standing around talking about how stupid we are!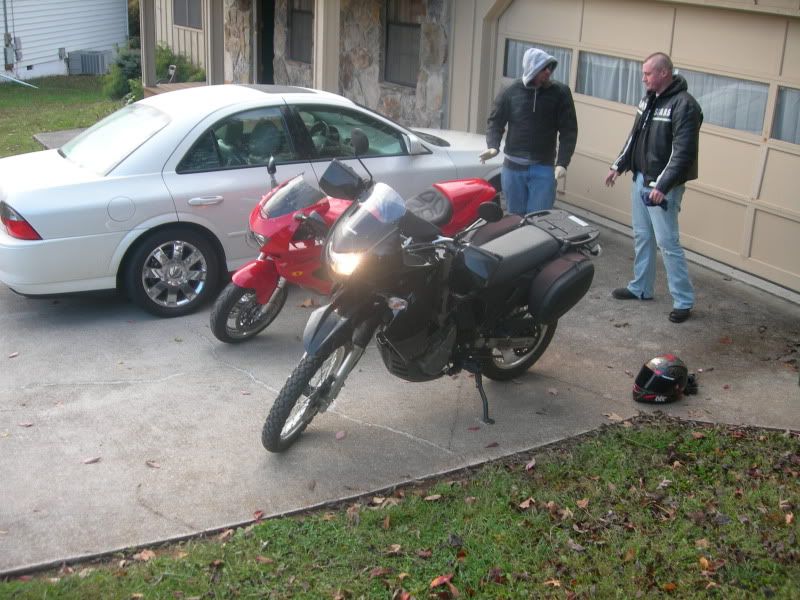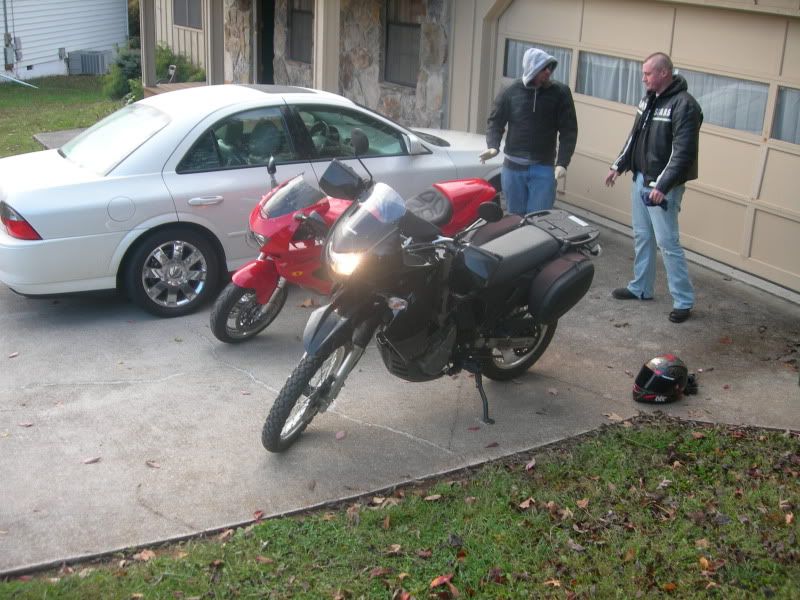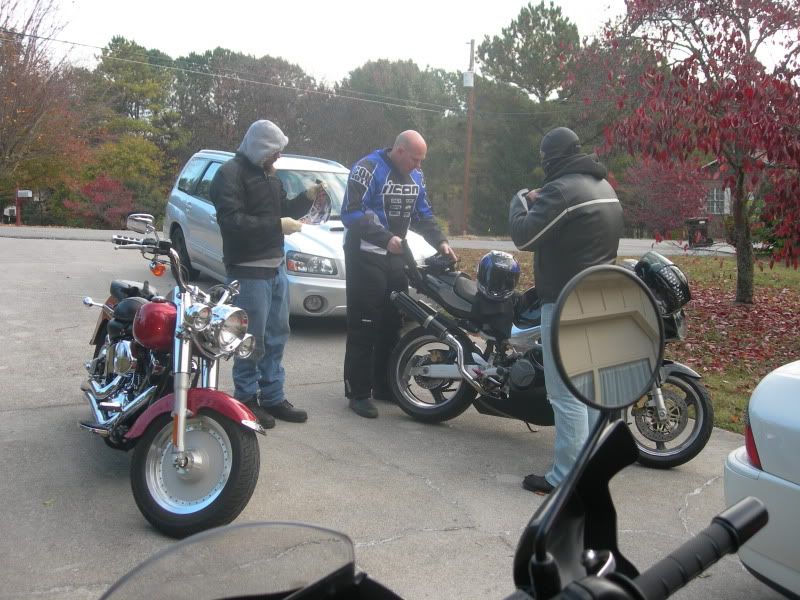 1st stop, Extreme Powersports to warm up and buy some warmer gloves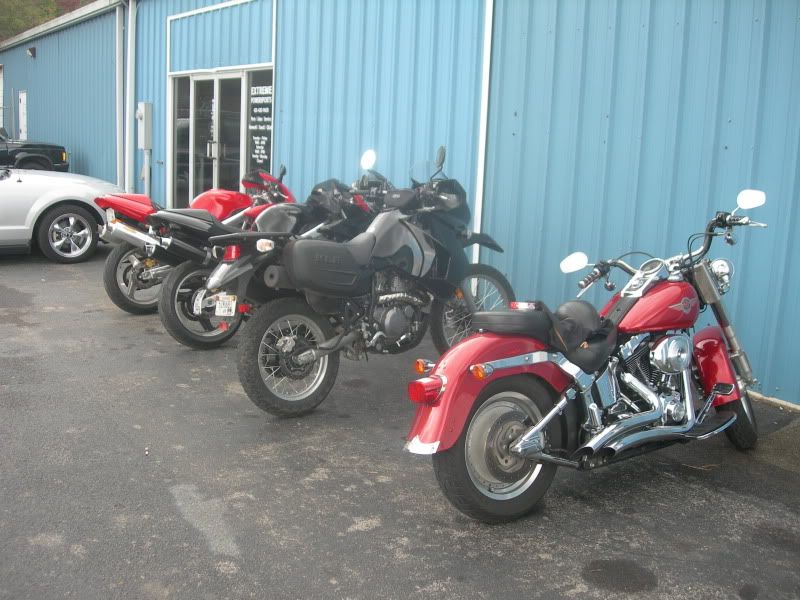 Pulling over on The Dragon to get some feeling back!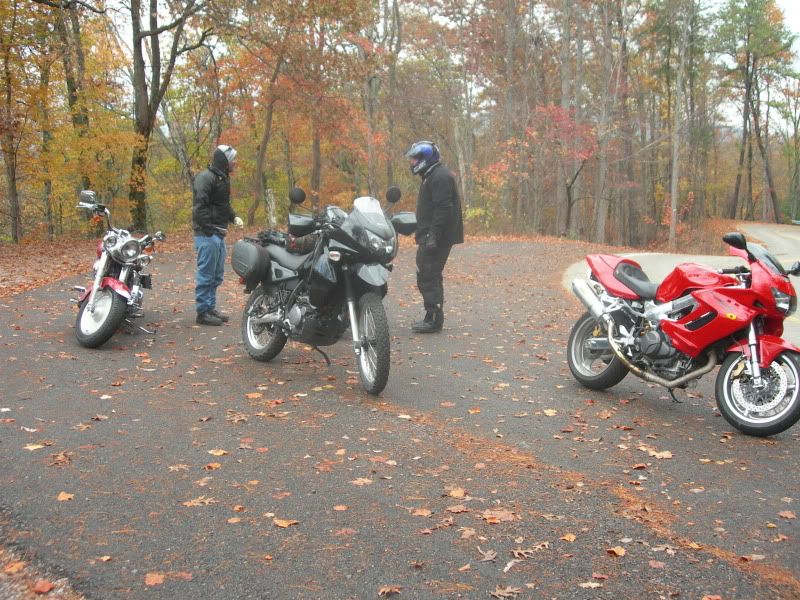 Time to introduce the bikes
Frankie's Superhawk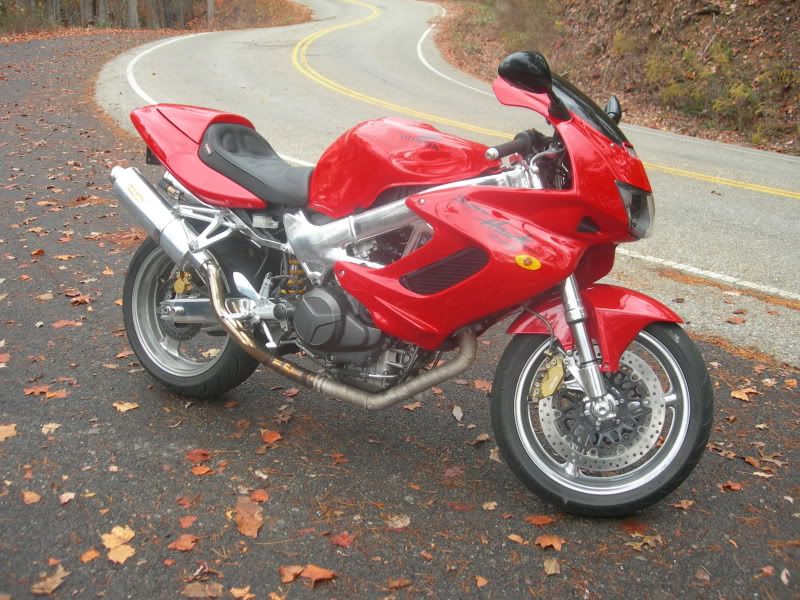 Frankie's other bike, KLR, that he so grasciously lets me ride til I get my own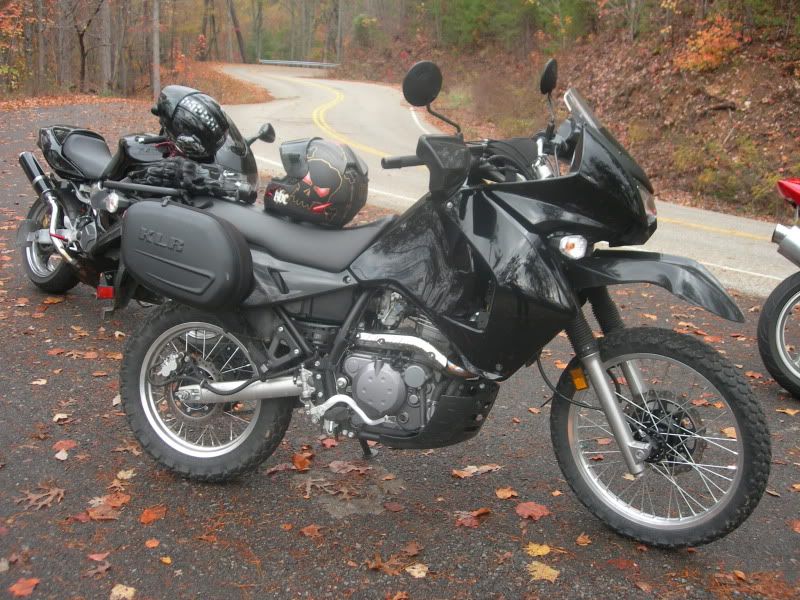 Donny's FatBoy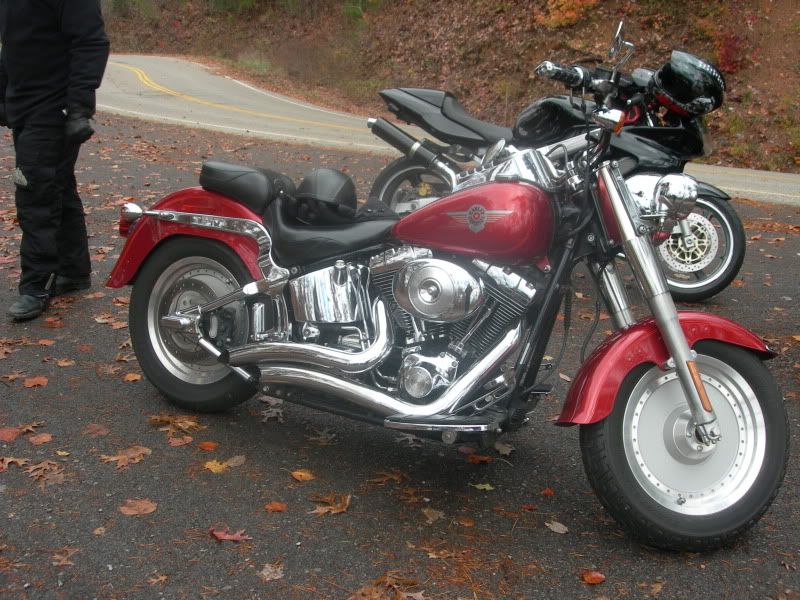 Clayton's Superhawk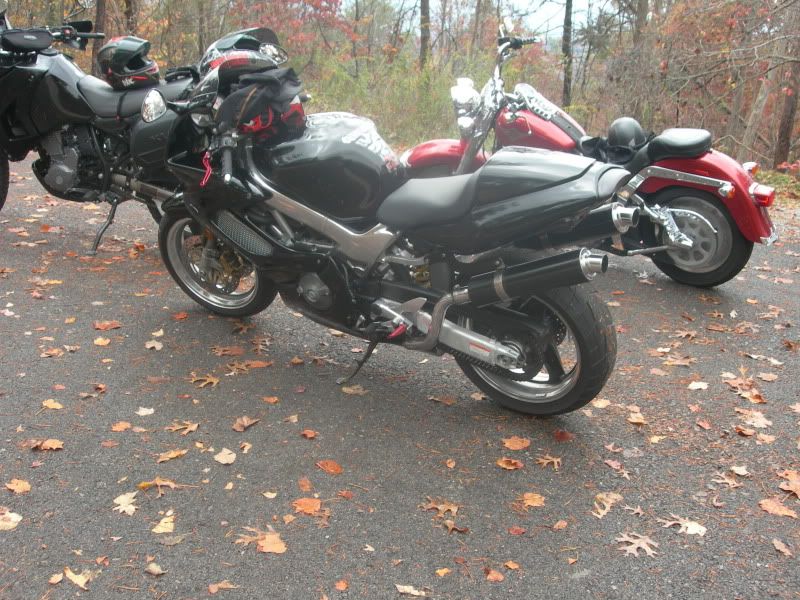 We finally made it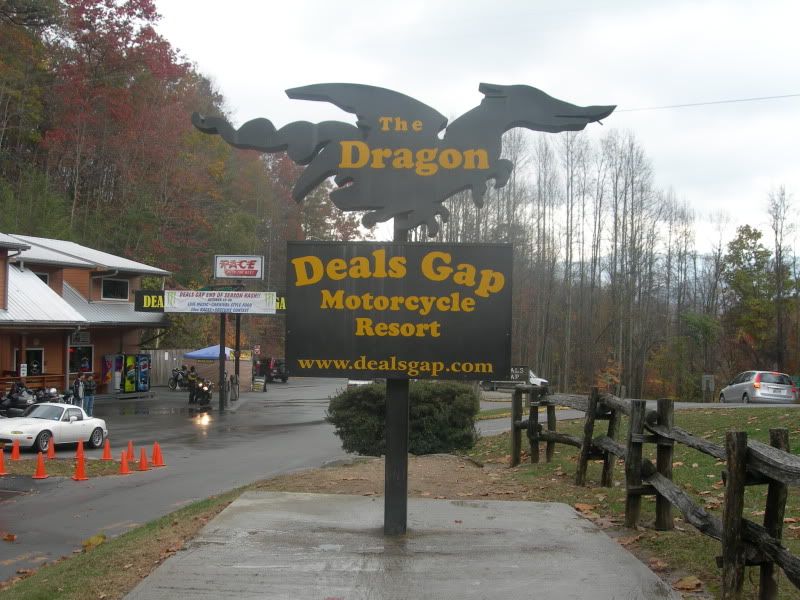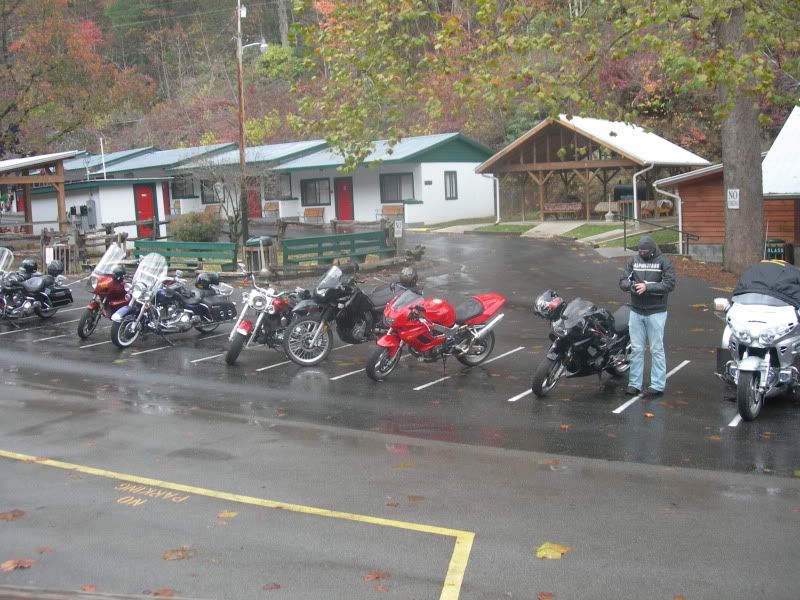 Famous Tree of Shame!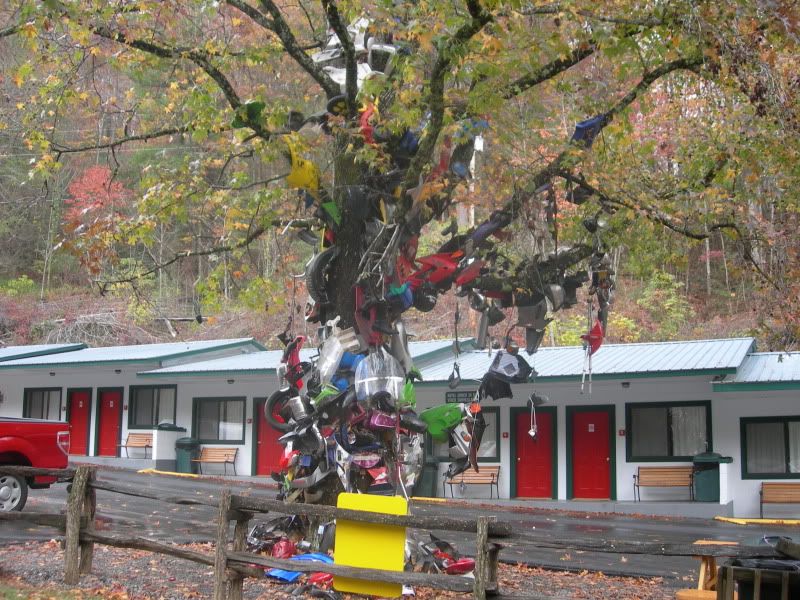 We ate some lunch, got our core temps back up and decided to where to go next. We ruled out the Cherohala Skyway due to the threat of snow, so back thru The Dragon we went.
@ the overlook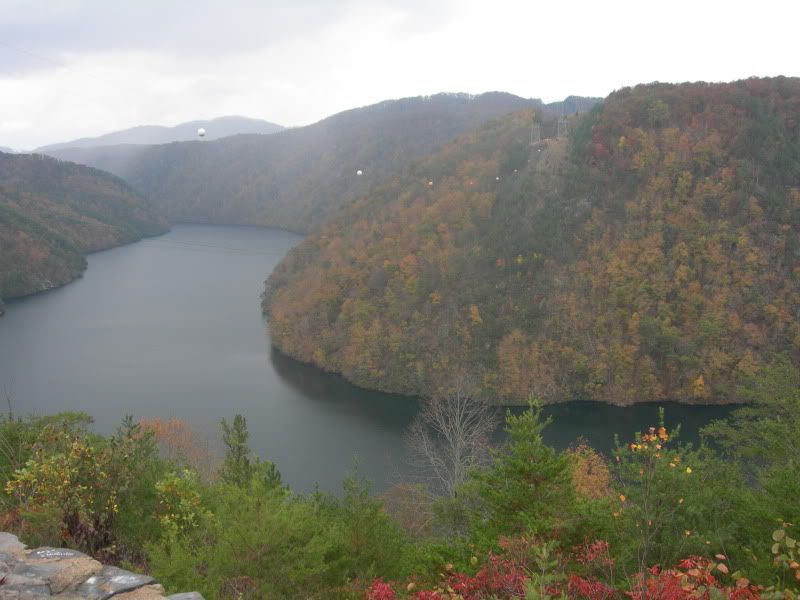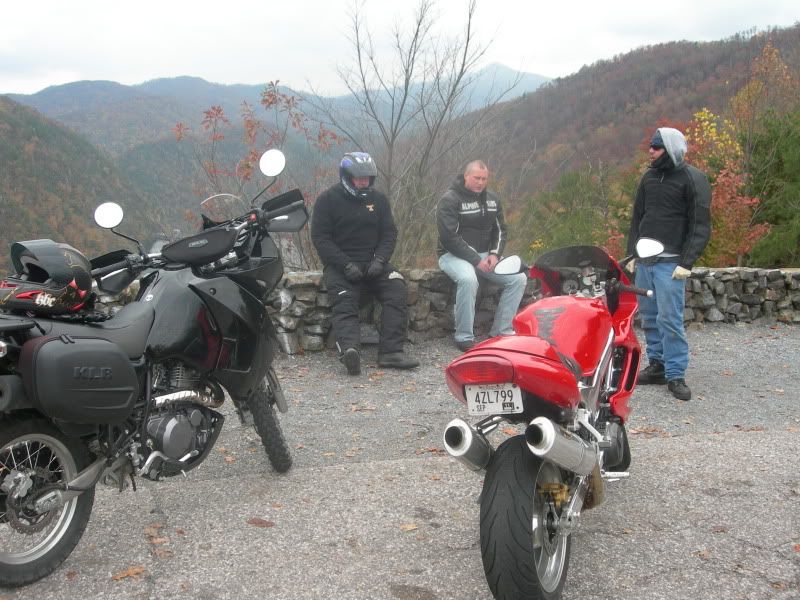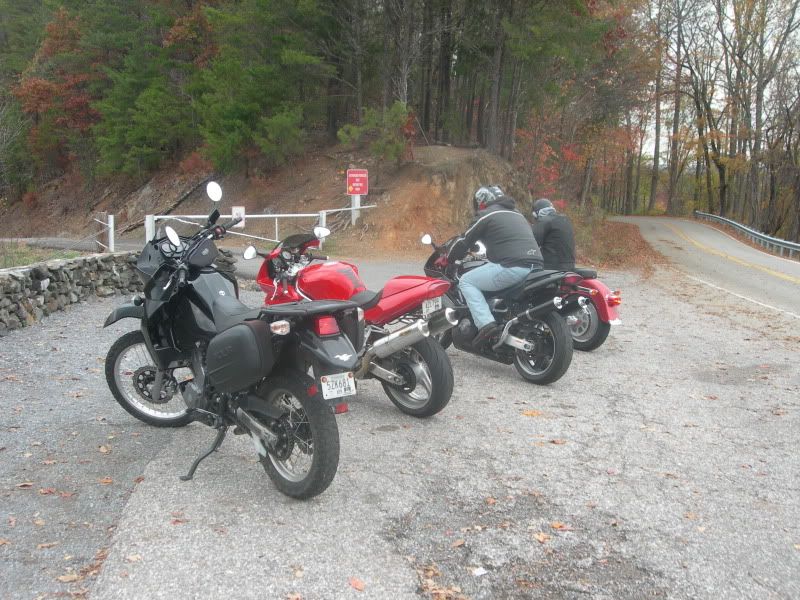 What? It's not that cold!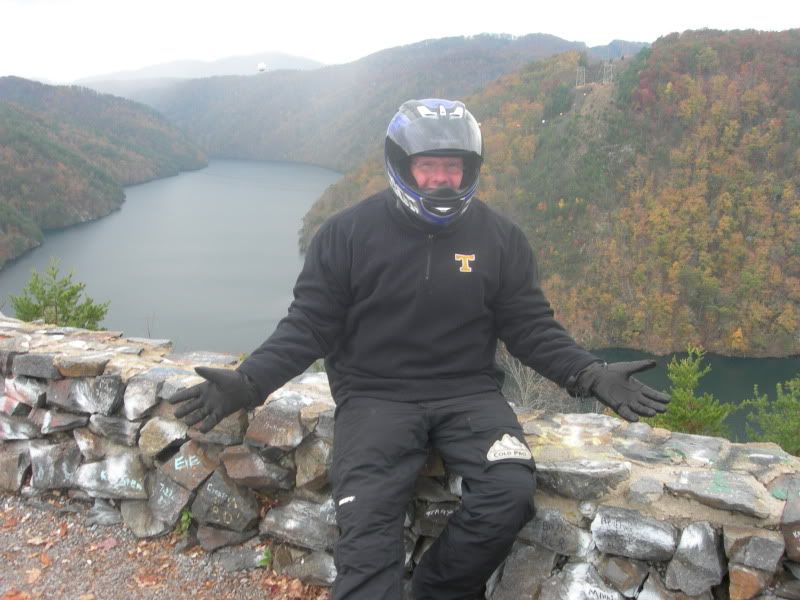 And of course, the obligatory self shot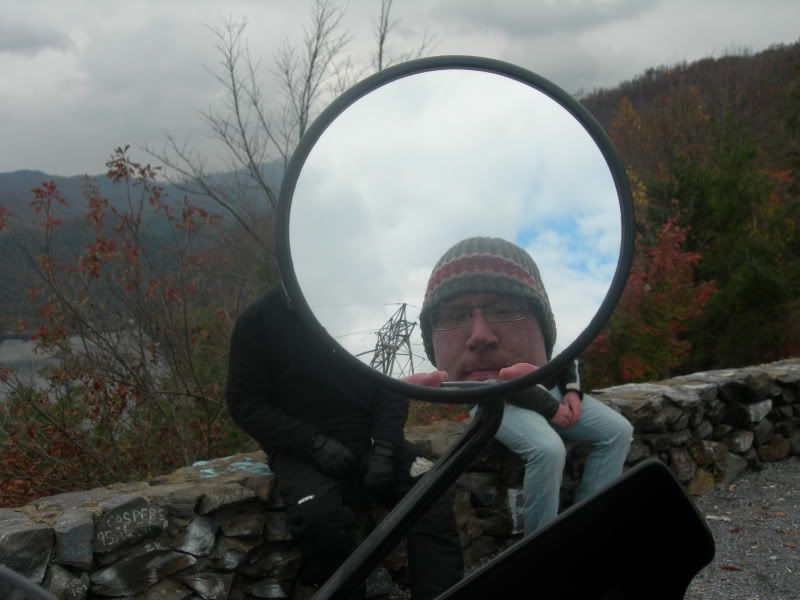 So that's it! My firsts for the day. Riding The Dragon, in 40deg or lower weather, and in sleety snow in sketchy conditions! Froze my ass off and still couldn't wipe the stupid grin off my face!