Well the temp rose above freezing here in Minnesota and I've been anxious to get my new dog Scooby some seat time in the sidecar rig.
Here he is in it just before we got our first snow...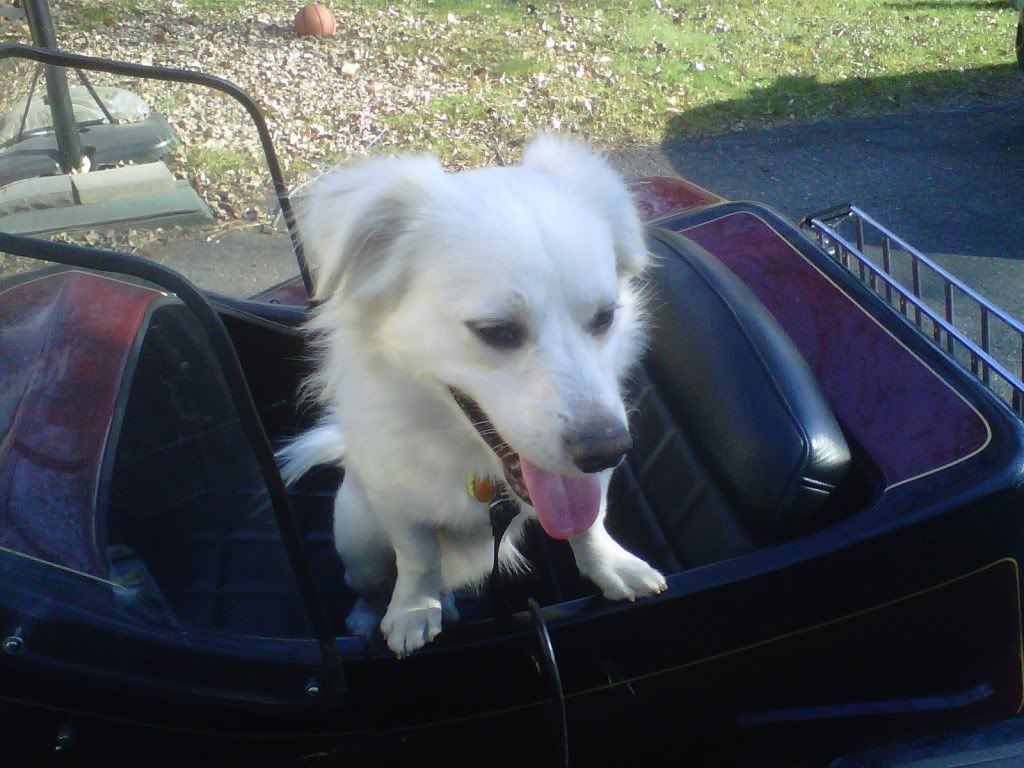 Unfortunately, the snow came, the temps fell and Thanksgiving came so we never did get a ride in. I needed to get him a new harness anyway.
Scooby is kind of a jumpy spaz as he has plenty of puppy in him still. I picked up a harness and had him try it on in the house. His behavior changed dramatically. He became very mellow and calm. It was great!! He also put on the doggles and didn't even try to take them off.
Today, with the temp at 40 degrees, we hopped in the sidecar for some trips around the block. He did so well we went for an even longer ride and decided to play the Twin Cities photo tag. Here he is in downtown St. Paul getting his first tag on his very first ride.
As we rode through St. Paul we got tons of looks and laughs. Sidecars catch people's attention anyway... add a dog with glasses and there is no way you can keep from smiling.
It was our turn to shoot the next tag and the Humane Society seemed very appropriate.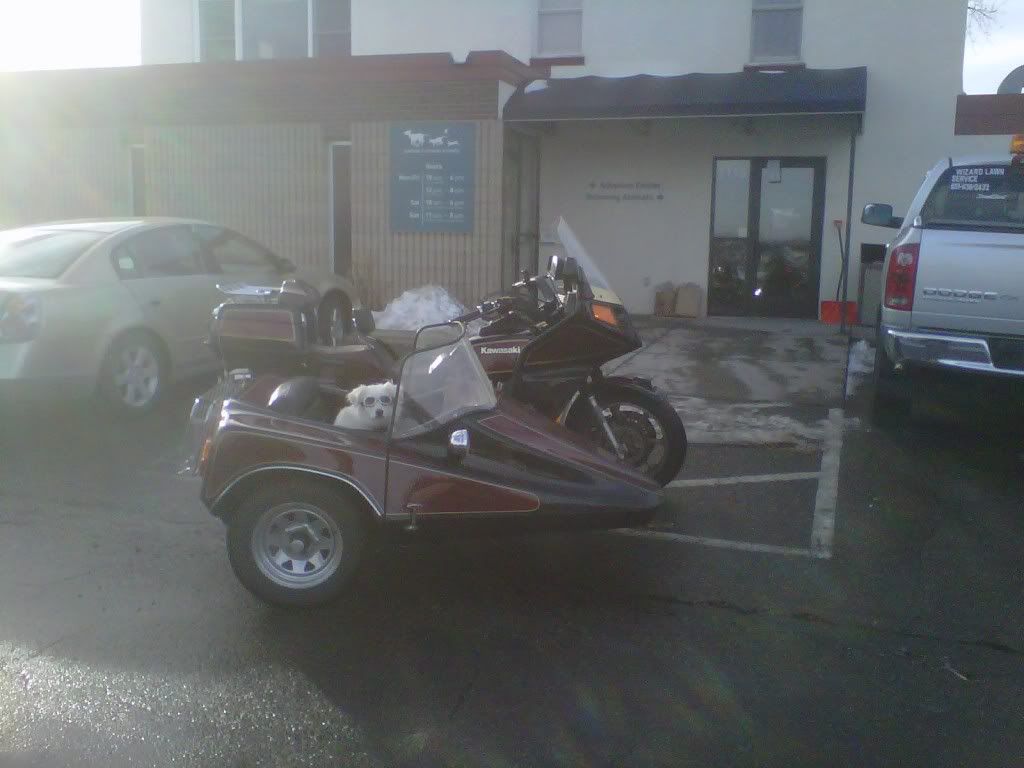 After this photo we decided to get home. Scooby was finally getting tired of having the doggles on and was using the side of the windshield to rub them off his face.
All in all he did awesome! Calm, no crazy jumping or barking, left the doggles alone for the most part and did plenty of sniffing of the crisp winter air. Pretty sure he was smiling too!
Scott in Shoreview
'85 Voyager Hack
'79 Suzuki GS550