Wednesdays Ride
29/12/2010
Sofala
The weather forecast was for sun, but in the morning there was cloud cover and it cleared at lunchtime.
There were 11 rides and 1 passenger, the regulars and some new faces for the days ride.
It was decided to go to Sofala for lunch with morning and afternoon tea at the service station at Old Bowenfels.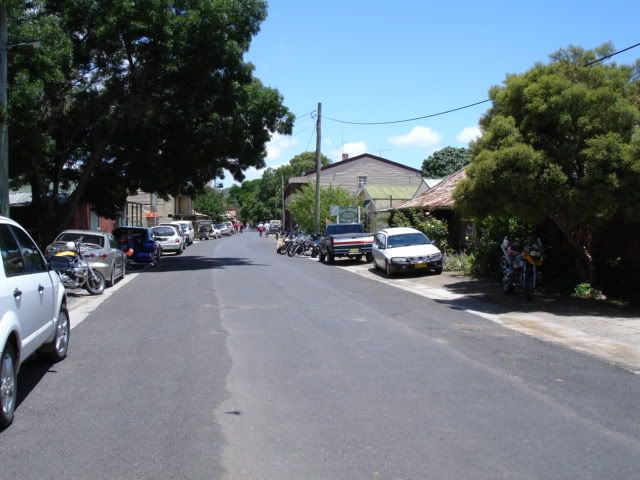 We headed up the Great Western Highway, through Katoomba and Little Hartley and onto Old Bowenfels for morning tea. We then continued along the Great Western Highway and turned off onto the Mudgee Road, then at Ilford, we turned left and went to Sofala for our lunch stop.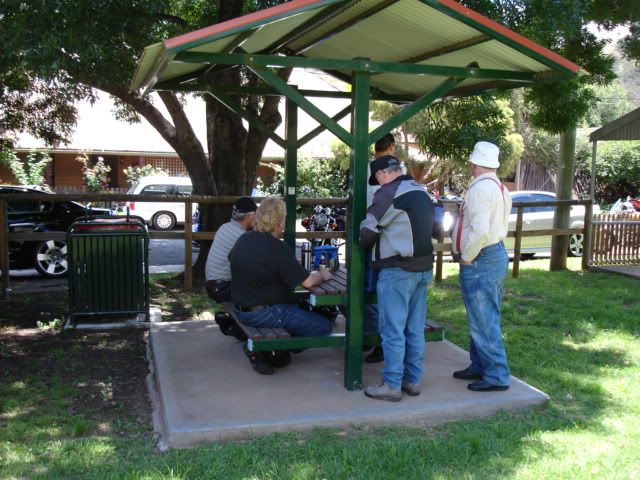 After lunch we headed to Bathurst, were the group topped up with fuel, then through to O'Connell, Tarana and back to the service station at Old Bowenfels for afternoon tea.
After afternoon tea we said our goodbyes and some of the group headed home via the Bells Line Road and the rest of us came back along the Great Western Highway to our homes.
I arrived home at 4.45pm and covered 355km for a perfect days outing.
Regards Franz
History
Just four months after Edward Hargraves discovered gold at Summerhill Creek in February 1851, a huge tent city covered the valley as people flocked to the area to find their fortune. Gold saw the construction of pubs and buildings to service the miners.
Sofala's gold rush was short-lived though, and after the population peaked at 10,000, only a few hundred prospectors were left by 1854. Commercial goldmining finally ceased in 1948.
Why go there
Sofala offers the authentic old-world charm of a former gold-rush town. Small and peaceful today, its out-of-the-wayness has attracted artists over the years. In 1947, Russell Drysdale captured the main street and its timber buildings in its hot, dusty emptiness in his famous work, "Sofala". Apart from the historic buildings, there are fascinating scenic drives to be made in the district.
Things to do
Fossick for gold in the Turon River with equipment bought at the souvenir shop.
Take an historical walking tour through town to discover a boom time long past.
Explore the Upper Turon for reminders of the gold rush, including diggings, gravestones, buildings and a Chinese miner settlement.