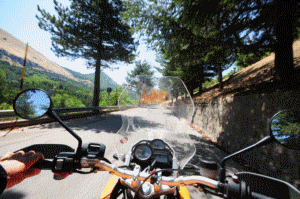 Hello guys
.. When everyone was lined up in queues kilometers to the sea, we are refugees Madonie on the occasion of the "Carvaccata vistiamara of" a festival held every 7 years!
After a detour from Collesano for a visit to the ruins of the medieval castle, we headed to the battle plan, where we delight the palate (as a starter ..) with the fresh ricotta bought locally. From there we came across beautiful scenery in Petralia Sottana for lunch of local specialties. Then Geraci Siculo for the party and finally a dip in the clear waters of the village of Cefalu and as icing on the cake a beautiful sunset on the beach. Pending the report .. take a look at photos and video. At the next
ALL PICS AND VIDEO HERE
http://www.francescoinviaggio.it/REP...ulo%20(PA).htm
Taken from Siciliainfesta.com
Geraci A Siculus, in the province of Palermo, on the third Sunday of July, there is the "Carvaccata of Vistiamara" (Ride of the Shepherds). The event began in 1643. It is the third largest manifestazionre Madonie. It is celebrated every seven years. It 'an original form of thanks and eternal gratitude for the special sign of God's preference shown by the shepherds. It 'also a reflection of the patriarchal order that held that primordial communities wandering nomads with their herds in the forests of our island. Order in which the oldest is the most authoritative of the shepherds, was both the leader, the counselor, the priest of the community are prepared for the occasion intera.Per "cavadduzzi and palummeddi" (horses and doves) with cheese, shaped by the hand of the shepherds. The parade preceded by a herald trumpet with banner, his particular respects in that distant view of life: the first parade for the boys, then young, and older men, then older people, among them the "Cashier", mounting horses richly caparisoned.
The traditional costume, was initially composed as follows: fur boots, woolen leggings buttoned back and high over the calf, black velvet trousers to the knees, even velvet jacket, short, tight at the waist adorned with a silk gallons blacks headgear, knitted wool, and closed at the ends going down to the humerus. Everyone holds his left hand the offer. The youngest pigeons, donkeys, deer, horses, sheep cheese made of pulp and pendants, including fluttering ribbons of various colors from the spinning wheel, a circle of wood supported by a stick like an umbrella, and men more mature bunches of wax or less visible, (according to the importance of the vow), tied with ribbons and flowers, while the elderly group takes up, on special supports major vestments: a sumptuous planet, stole, and the keys of the dial ' silver tabernacle. The cashier then takes the "Antisfera" a cloth of black silk velvet, richly embroidered in gold by playing the "Sacred Sphere." The event concludes with the offering of wax and flowers to the church and the blessing