Today, I finished a piece of work early on and decided to have a day out on the the XChallenge
The purpose was to go and have a look at the 2011 Reeth 3 day Trial, in Swaledale only about 25 miles up the Dales from me
The Reeth 3 day is a motorcycle trial, run by Richmond Club and has National ACU status now, so is a cracker. There are 200 competitors, from some of the best in the sport to novice levels.
It is a fest of trialsport and everyone camps/caravans or motohomes it (bit like a GS event) and there is entertainment/bar at night
It is a road trial, with about 40 sections, each of the 3 days and a 6 hour time limit to complete the course each day, so you have to keep moving
Conditions were perfect, dry warmish and not too hot
To give you an idea of what's it like to ride free on these Swaledale fells on all private land, here's a vid
I did a few lanes on the way, here's a road (with it's own sign) to.......................nowhere
Lovely views on the lane, towards the NYork Moors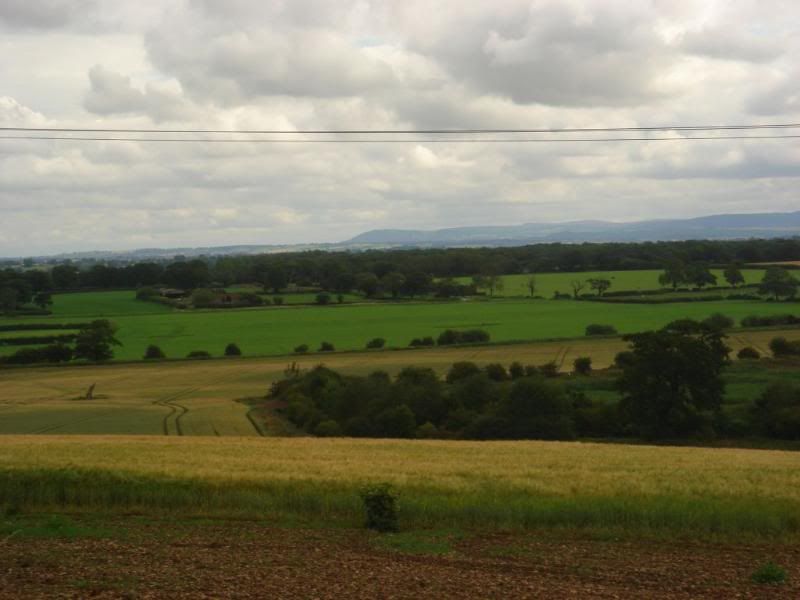 On Grinton Moor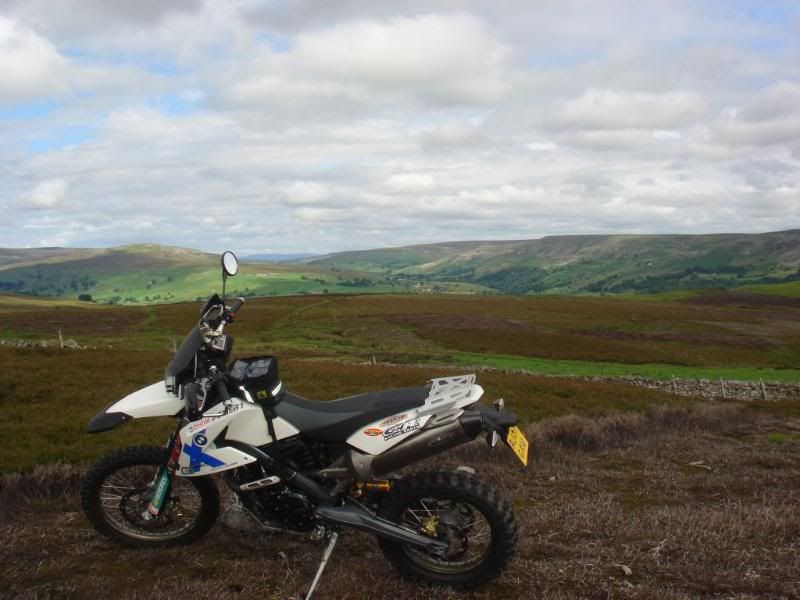 Proper marquee, trade stands, caterers ............................looks a pukka event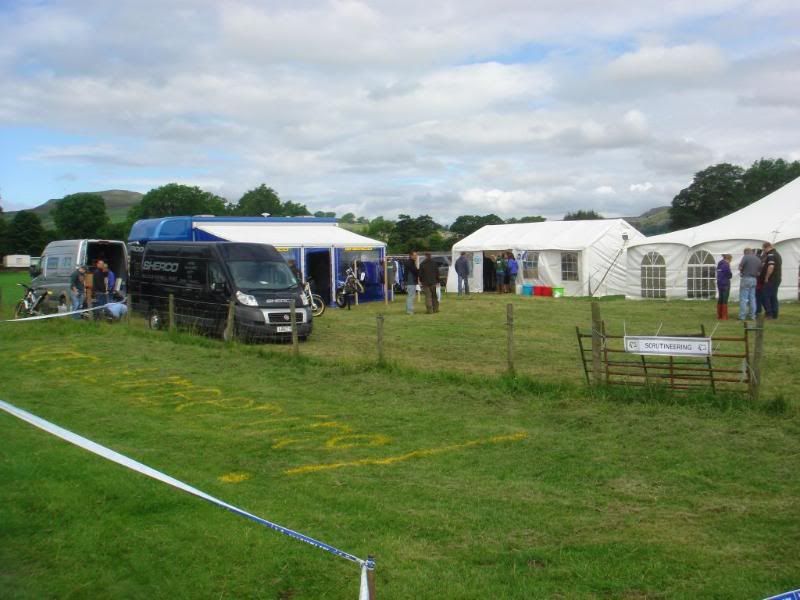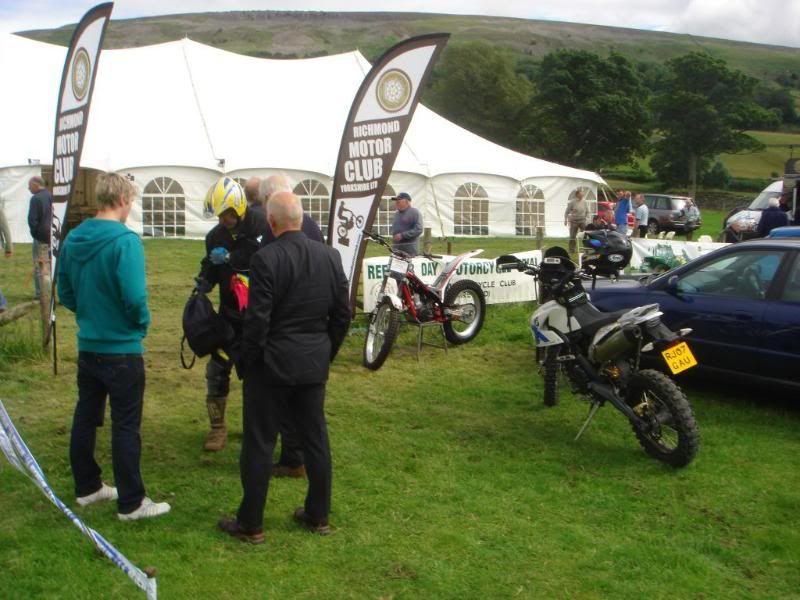 Some very nice bikes, Bill Pye (Fantic parts & bike specialist fame) on his Matchless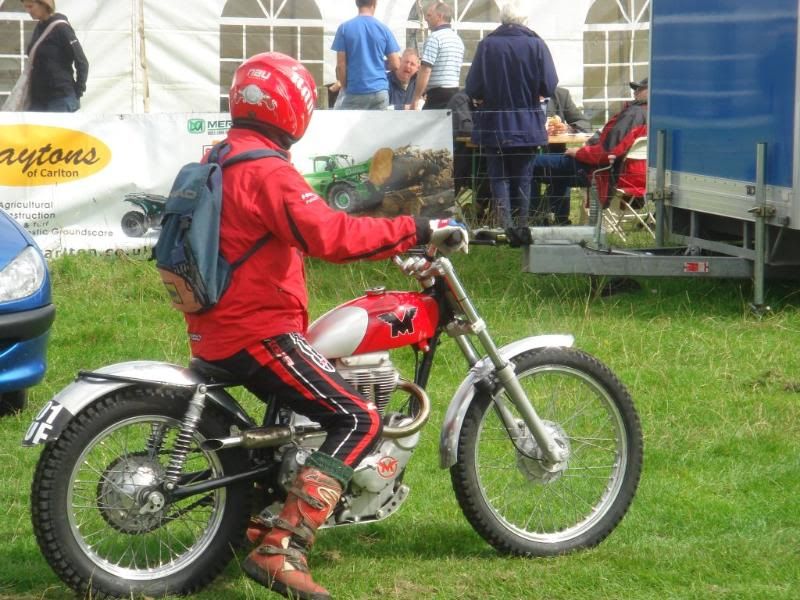 Fuel dump.............ready for collecting to take up to the RV points on the Moor (trials bike tanks only carry 2 litres nowadays)
Old and young alike - trials is a family sport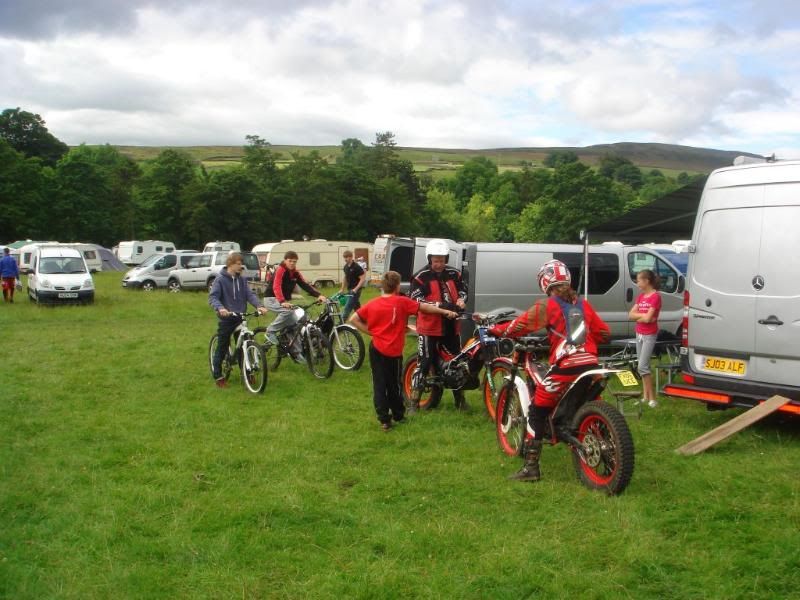 One of my favourite bikes seen today - a very tasty Honda TLR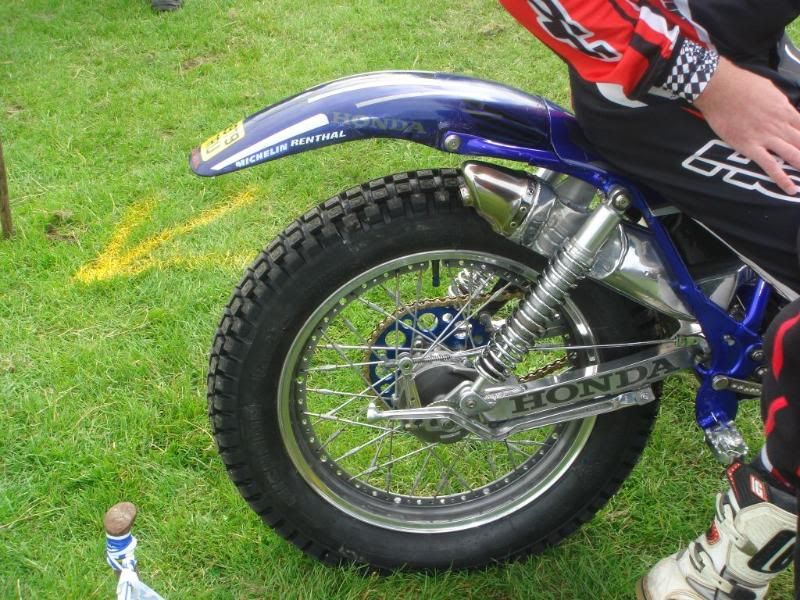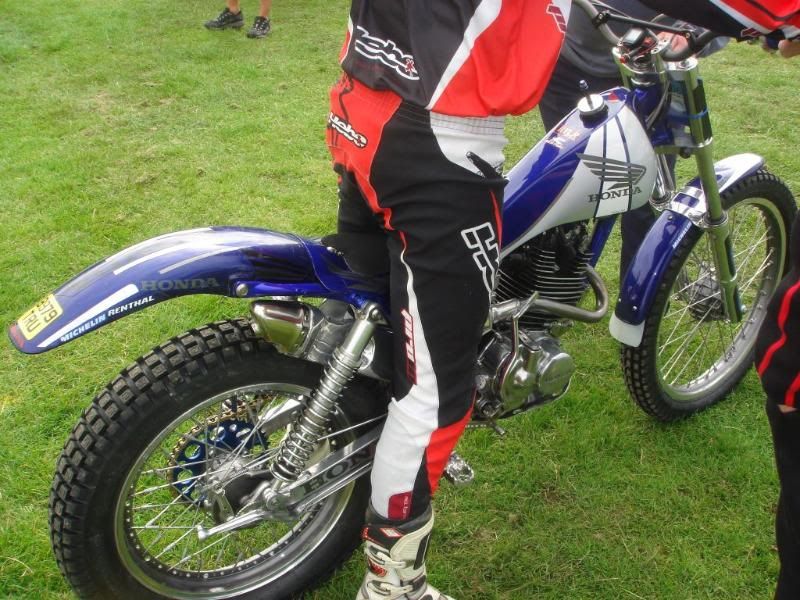 Bike scrutineering, road legality is a mute point though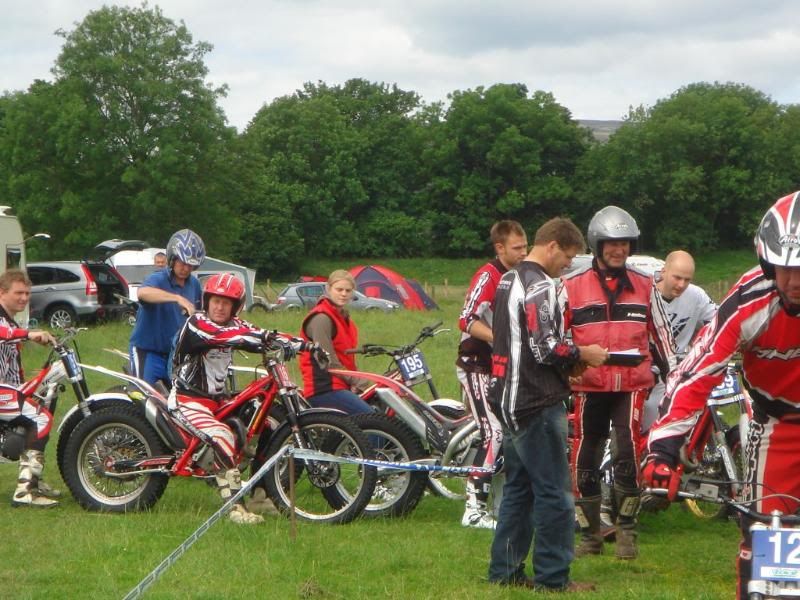 Not all competitors are men, of the 200 riders at least 25 were ladies
I took the trail up onto Fremington Edge (an excuse to do some great lanes & trails too, all totally legal)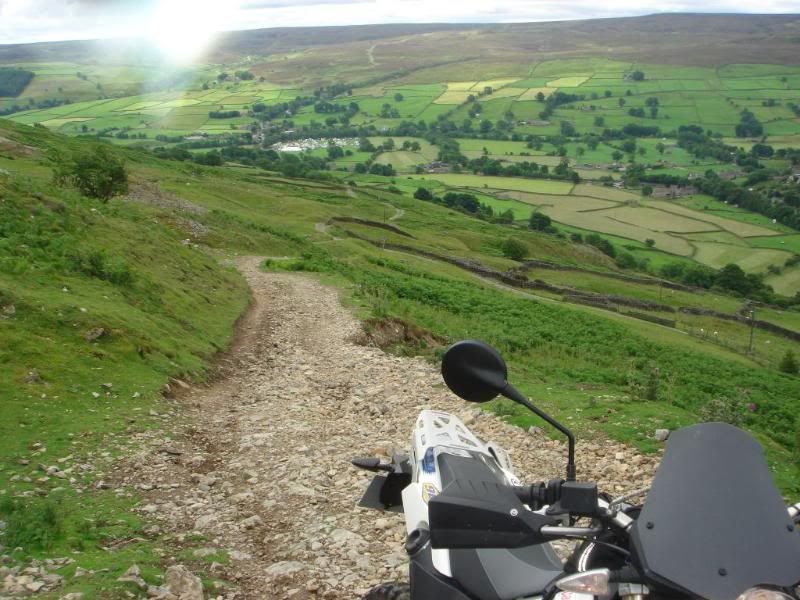 Left my bike near the track, silhouetted against a leaden sky....... it was bloody steep to get down to the section
Good view of Reeth from up here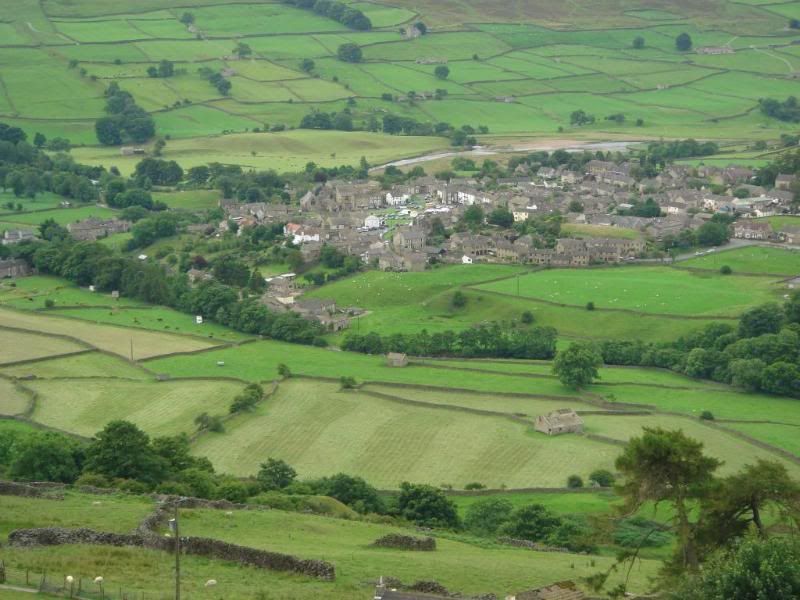 Section 7, a steep climb on shale (spoil from an old 19c lead working)
That Honda TLR again
Brave man on a totally stock Yam TY250 Twinshock - 30 year old bke and he cleaned the section
Harder route for the Expert classes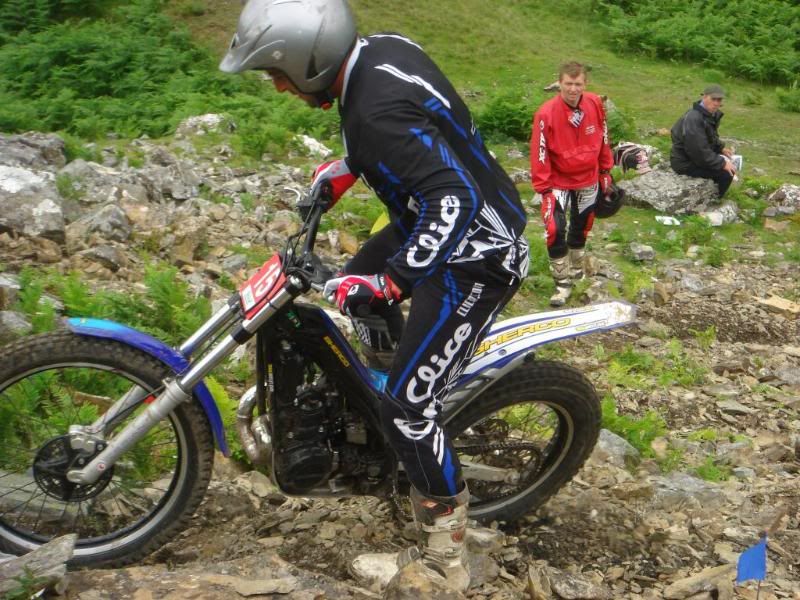 Back on the trail, doesn't get much better does it?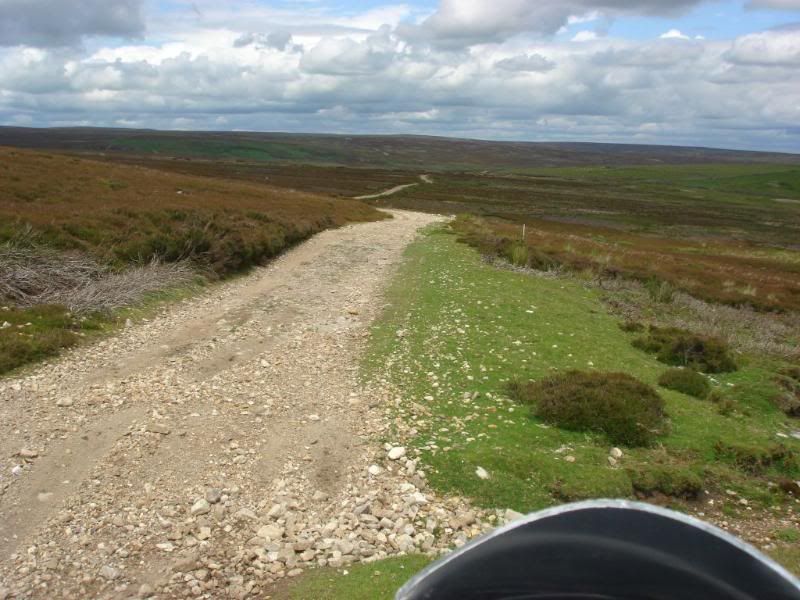 I watched 3 more groups of sections, mainly in woods with lots more rocks and streams
Grand day out and beats working on a Friday