So, most of the weekend was spent on another set of two wheels, classically the dutch bicycle.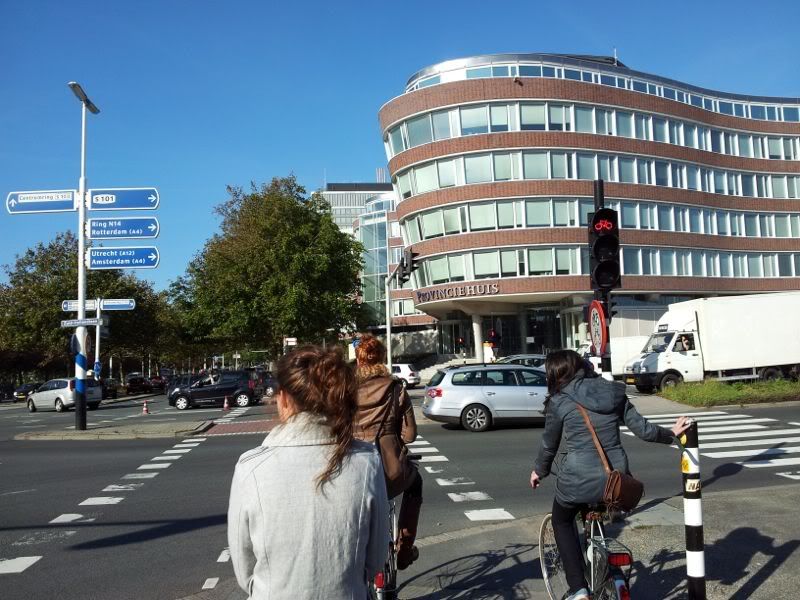 I know why they cycle everywhere. There is hardly a gradient in the entire city. It it totally flat. Cycling is really made easy, with your own lanes and traffic signals. Fantastic way to get around, and hit the pub and there will be thousands of bikes scattered around.... its the way everyone gets there.
Walking around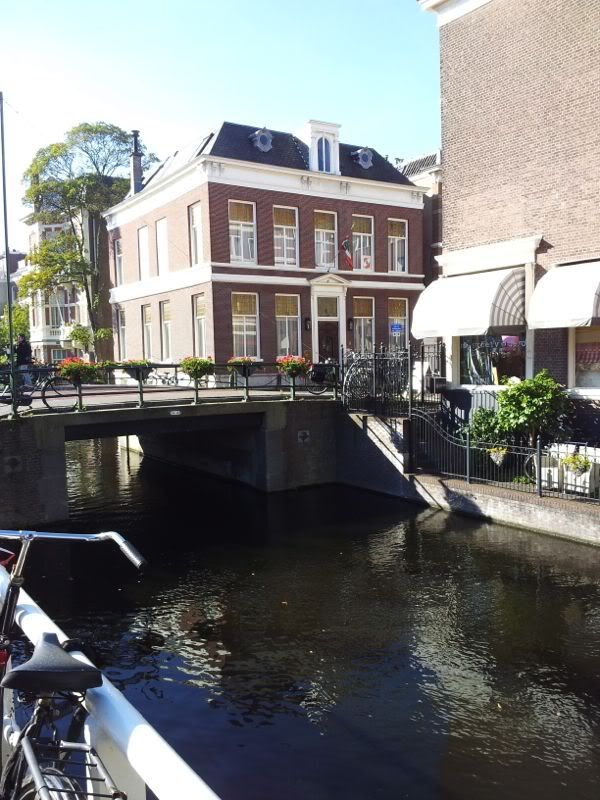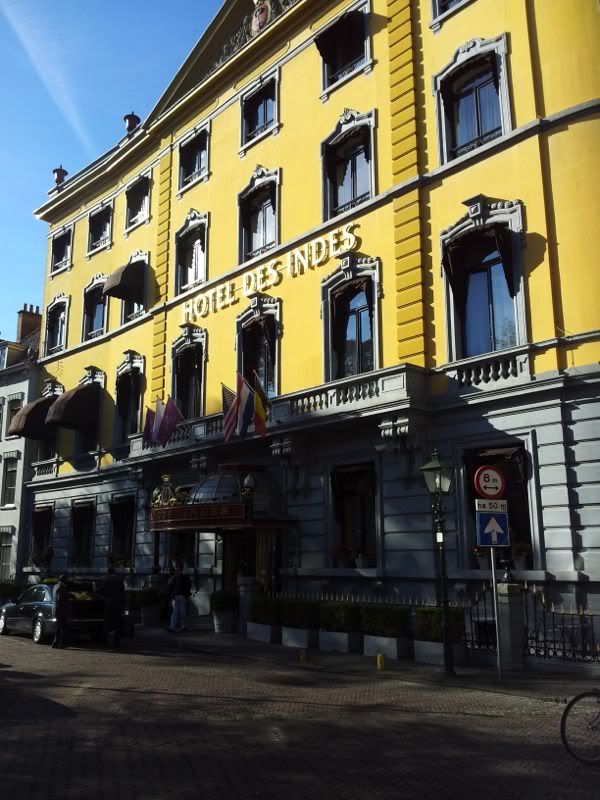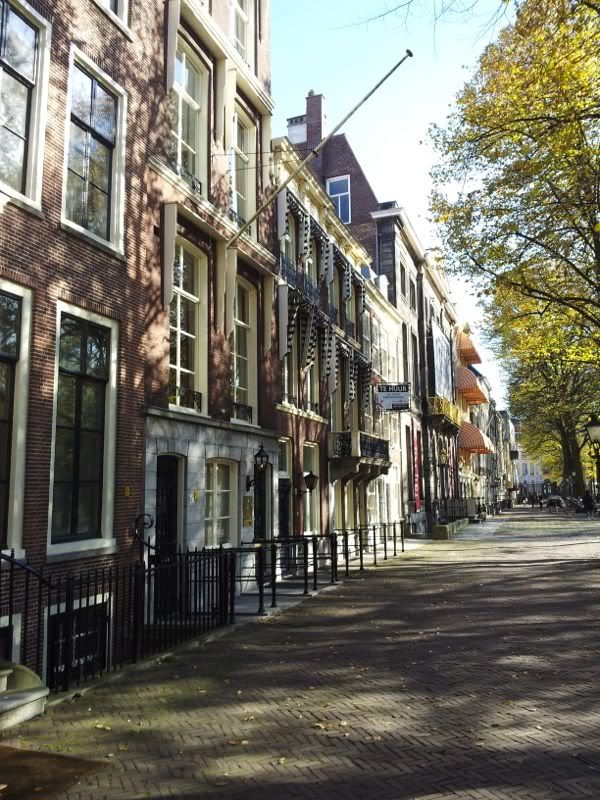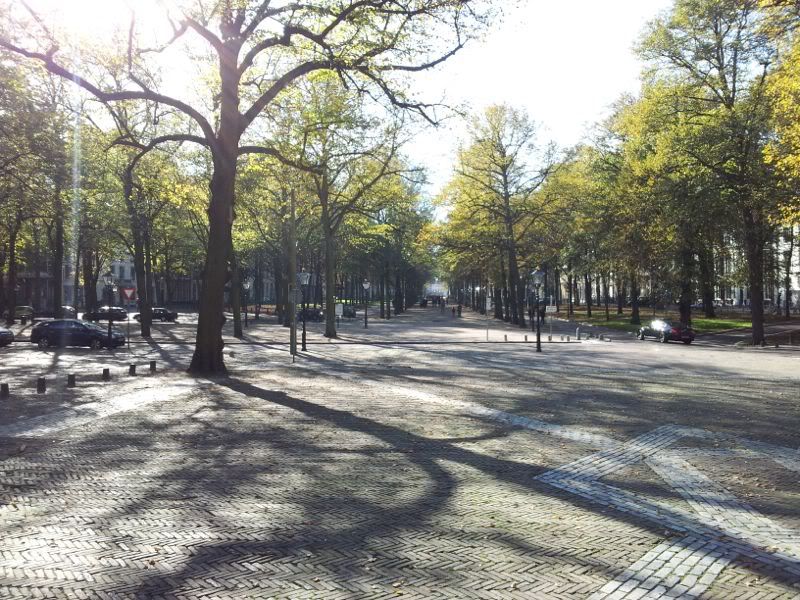 There was news of a possible "Occupy Hague" protest to happen. So I guess the cops were on standby, or perhaps just normal as the parliament buildings were just to the left.
Behind those coppers is the Museum Mauritshuis. We spent a bit of time in there looking at art... not something I'm particularly well versed in, but it was cool. Not sure what the fuss is about the Girl with the Pearl Earring (I kept thinking neckless... but hey), but it was cool to see many paintings by Rembrant, especially the autopsy that I had learnt about way back in school.
In the parliament buildings area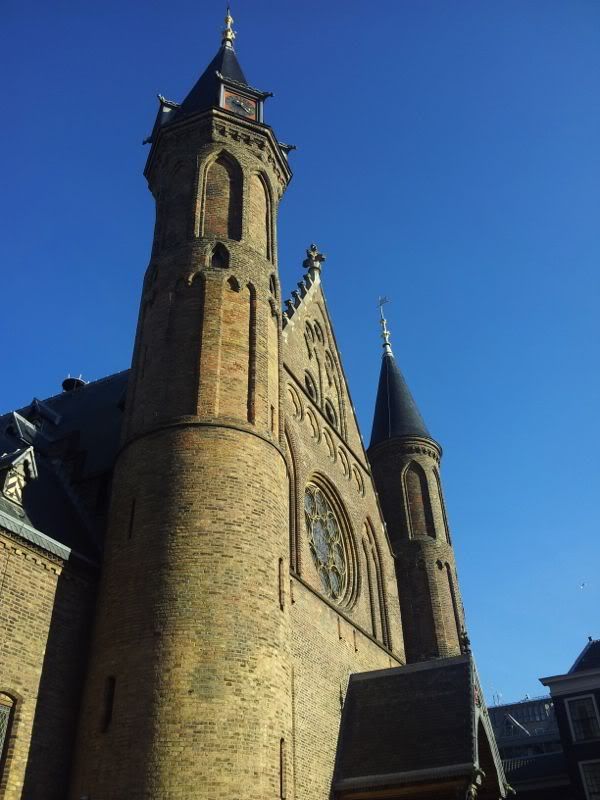 Now, we did find a protest. These girls were protesting bad hair, all wanting straight and perfect hair. Seemed to be some sort of viral or marketing thing going on, was entertaining, and a lot better cause than this occupy rubbish.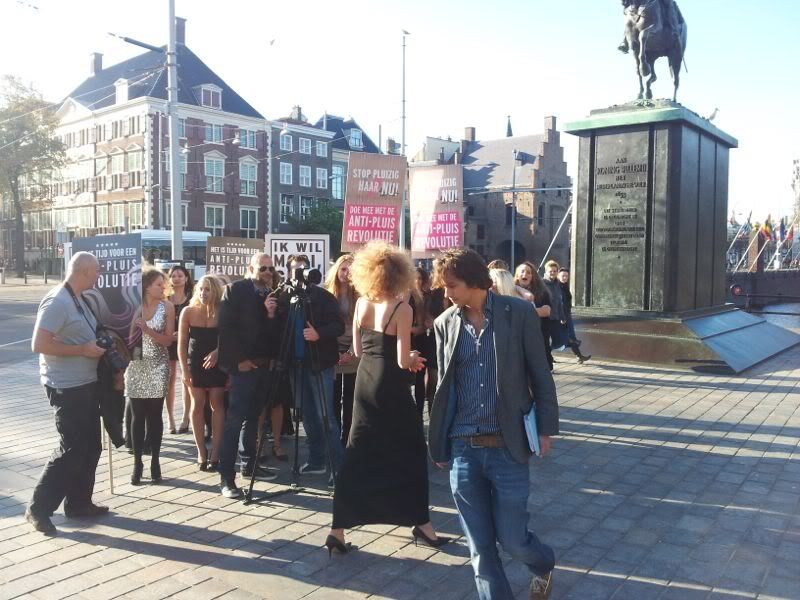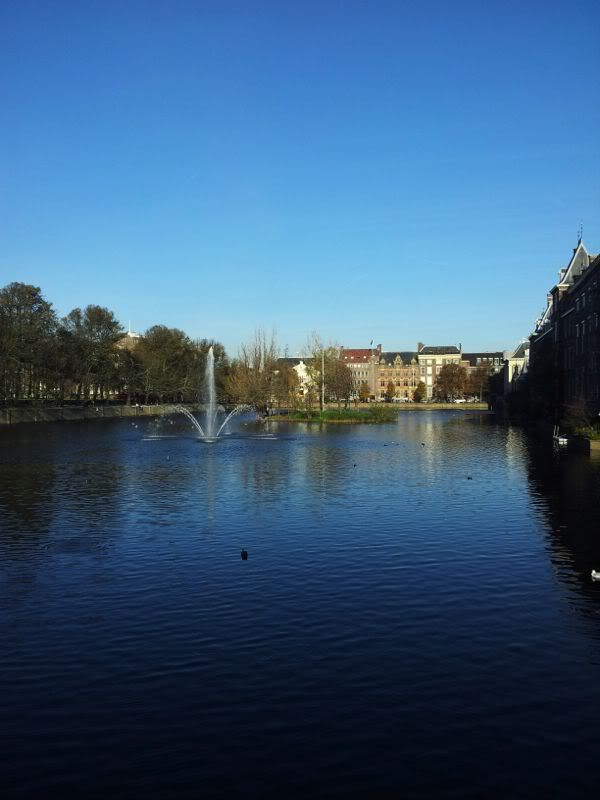 Then the ride back was blissful. Probably because I had more sex than I knew possible this weekend..... so I was in a "zone" of inner tranquility. :) Left Den Haag at about 12:30, stopped for gas about 50km out, and then bombed it all the way to the Channel Tunnel. An absolutely beautiful day for the ride, and not cold at all, really perfect. Nice to see the scenery more, as most of the trip was done in the dark on the way here.
Had a small hiccup trying to board the train, where I left the kill switch enabled, then before I realised somehow confused the immobilizer, so was playing start-tag with the two until the combination re-aligned to allow a start. I missed the bike loadup, which is a pity as there were a few ADV bikes with people looking like they had done some interesting trips.
I like it.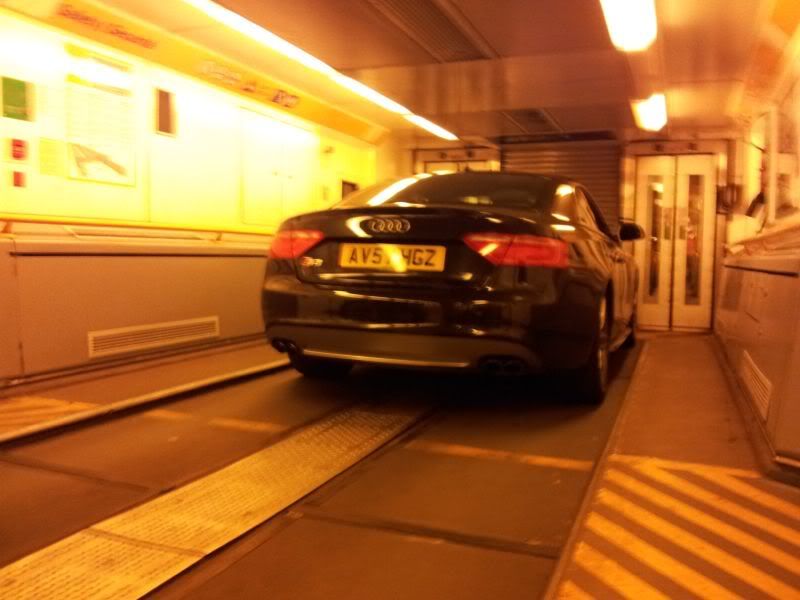 Onto London, one more fuel stop, re-selection of music (Thrice), and the last stretch home was fun. I was not tired at all, and was really enjoying the ride in.