Maverick popped down to Hythe to fetch an almost spotless Chopper bicycle he had snatched on Ebay for himself, to ride when Mini-Maverick is out on his motorbike.
On the way back he popped in at our place and Goose and Mrs Goose got there shortly afterwards.
One thing led to another over the next few hours and ended up with the Scorpa coming out of hiding, for Maverick to play on and also for Goose who is 6'4" tall to have a go one.
........ (Cue madmans laugh) Wa ha ha ha..... !!
Goose was totally hooked in minutes and laughing like a mad man as well.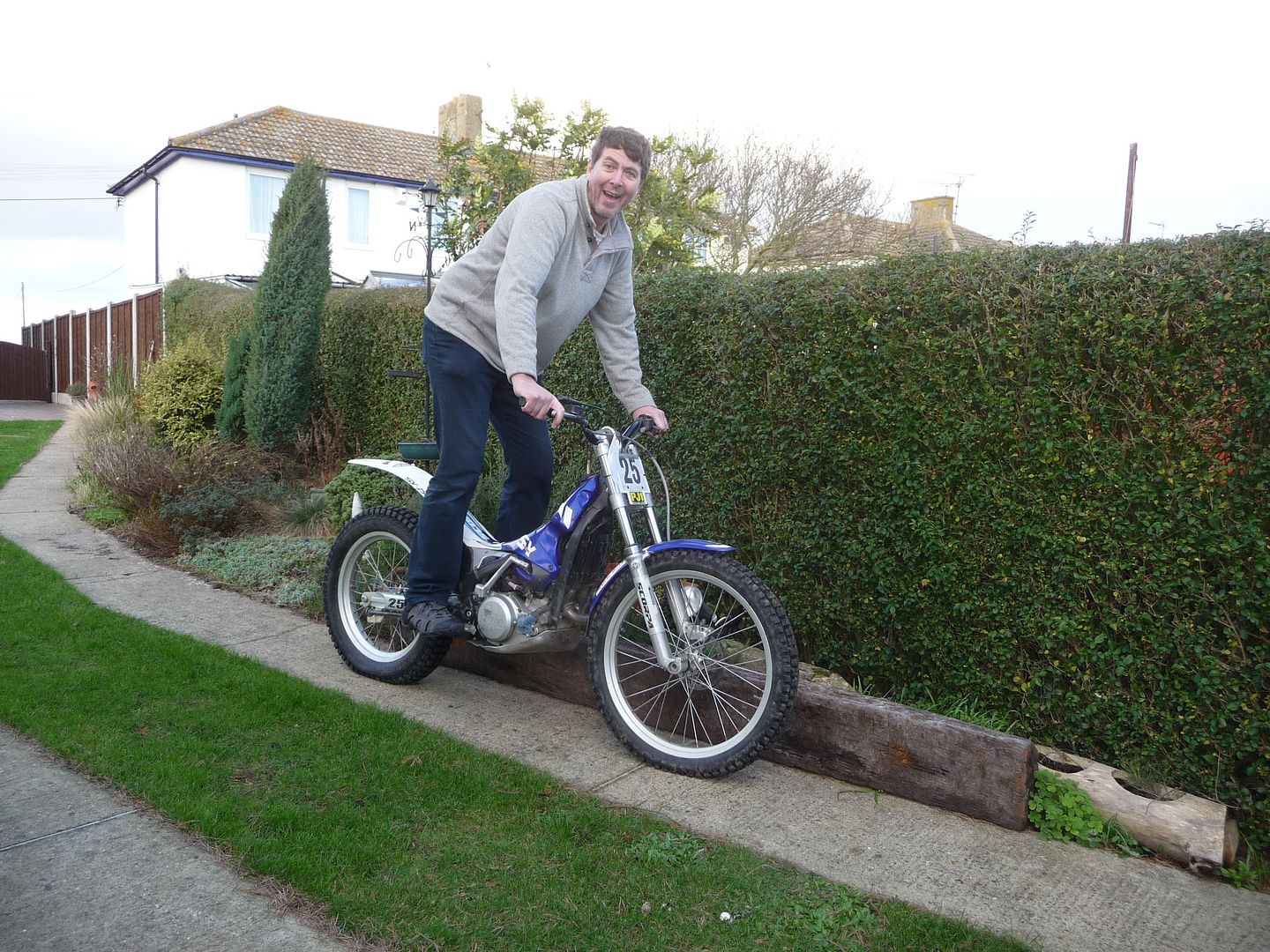 Maverick and Mini-Maverick took a few runs as well, with the little guy having a whale of a time......
I had a run up and down the garden too, and realised just how much I missed riding.
It seems I may have corrupted both into wanting a trial bike as well now.
Real sorry guys !!
Sure you wont regret it.