Hi Inmates
I'm not too sure whether it has been done before but I would like to share my little project
Bike : R1200 GS
Luggage Grid : GSA
Top Box : BMW Vario
Plate from Touratech. Part No# 01-044-0425-0. Luggage rack instead of Pillion seat
What I want (mission!)
? I want an easy way to plug and ride between my pillion seat, top box!
Luggage rack instead of Pillion seat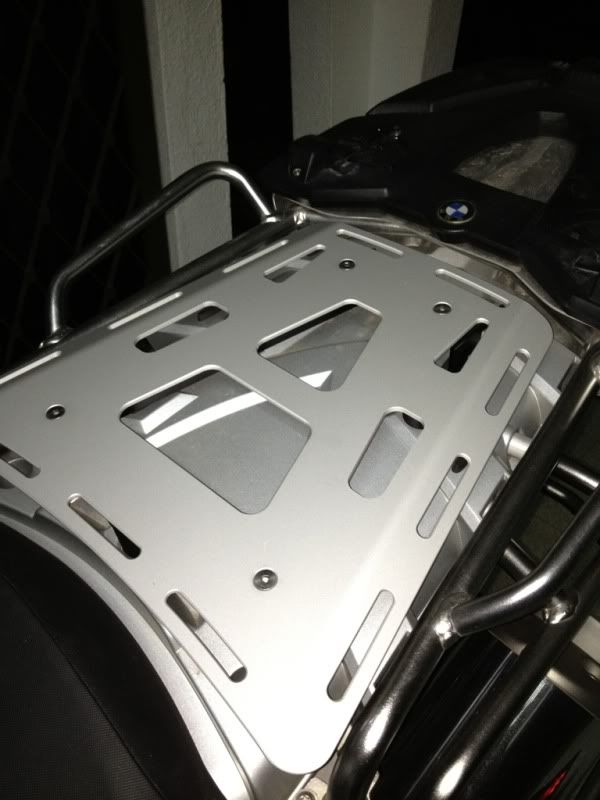 I then measure and drill the holes as per Vario base plate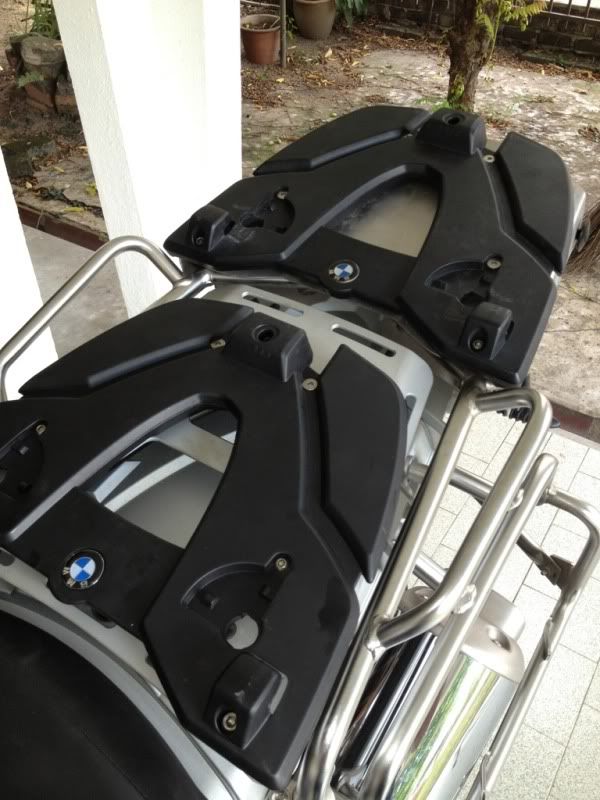 Tight it up! Voila!
Close but not touching! Phew!
Now I should get the back pad for the Top Box!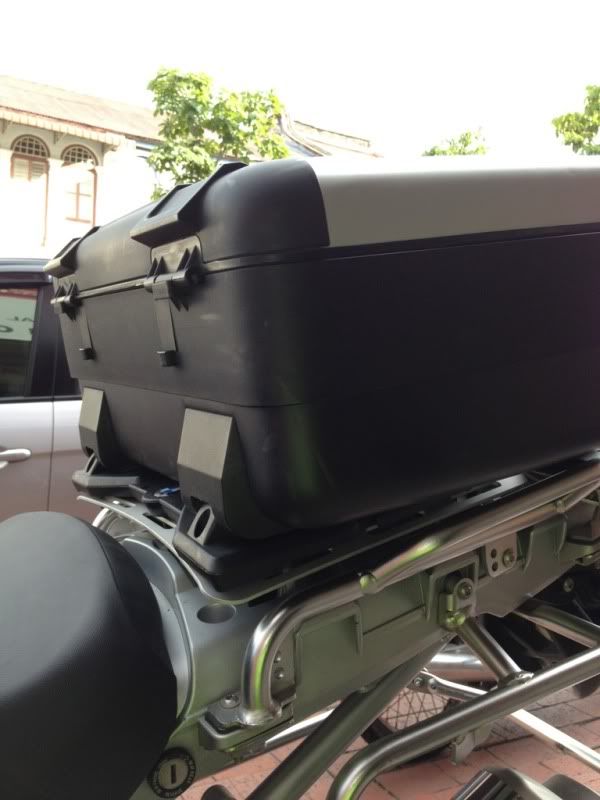 I also add a bungee net into the Vario Top Lid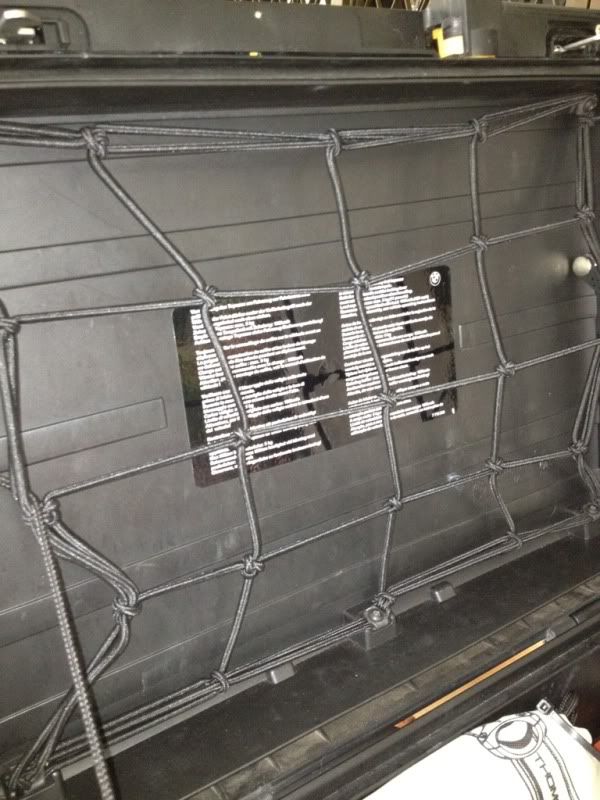 Hope this help somebody here :)
Cheers!
sbw