The main reason I bought a dual sport bike was to ride the thousands of miles of gravel and minimum maintenance roads in South Dakota. These photos were from a short ride near my town in the northeast part of the state. I was never more that 6 miles from the front door of my house! I love South Dakota!!
I think the yellow on each go together quite nice! We had a good bit of rain the last couple days and the roads were soggy.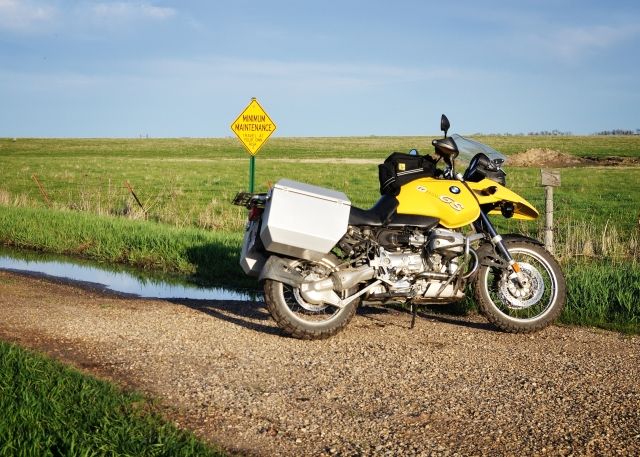 A little water crossing.
The dandelions were lit in the setting sun.
Sometimes the adventure is close to home.