This will be breif.....ish.
She said. "Great, you drank all the milk again!"
I said. "Did l? Sorry, i'll go get some now"
She said. Good!"
One hour later.........
I really should be getting to the shop......
I descended and crossed the first small water course but had a hell of a time getting up the other side
It took three attempts and a slightly bent rear brake leaver to get up this on Tourance tyres.
There run up space was occupied by a fore mentioned small water course. Forgot to take a pic.
Once at the top l found not one but two more obstacles.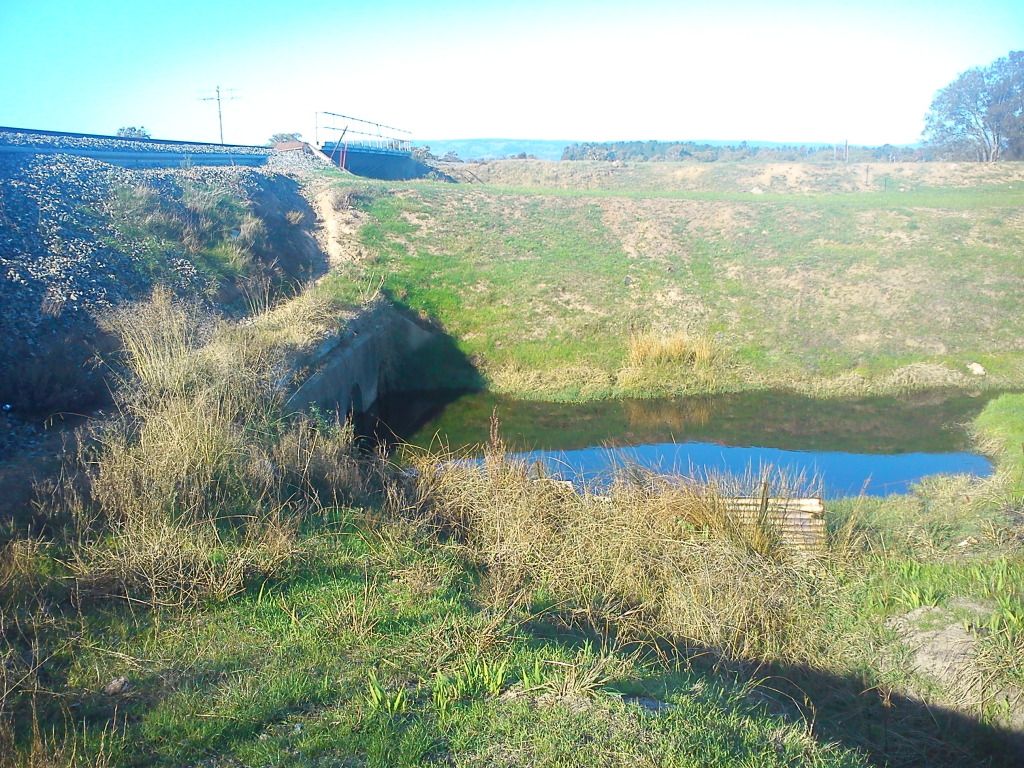 No way across this water hazard but the brige was nicely placed luckily, albeit a tad narrow for my liking.
I was exhausted from man handling 200kg on the first grassy ascent (3 times) and an attempt at travelling the other side of the tracks resulted in a dead end at the top. Stupid me for not checking, wasn't thinking straight by this stage.
Once l was on my way agian l didnt stop to take any more ride pics. I had one more crossing to do and this time the only way was across the train bridge.
Got back onto the tar and cruised home absoloutly buggered! (Aussie slang for really, really tired)
Decided to wash the small amount of evidence/mud of the Tenere before l went to the shops. It normally costs $3 too wash the bike, today it cost me nearly $20.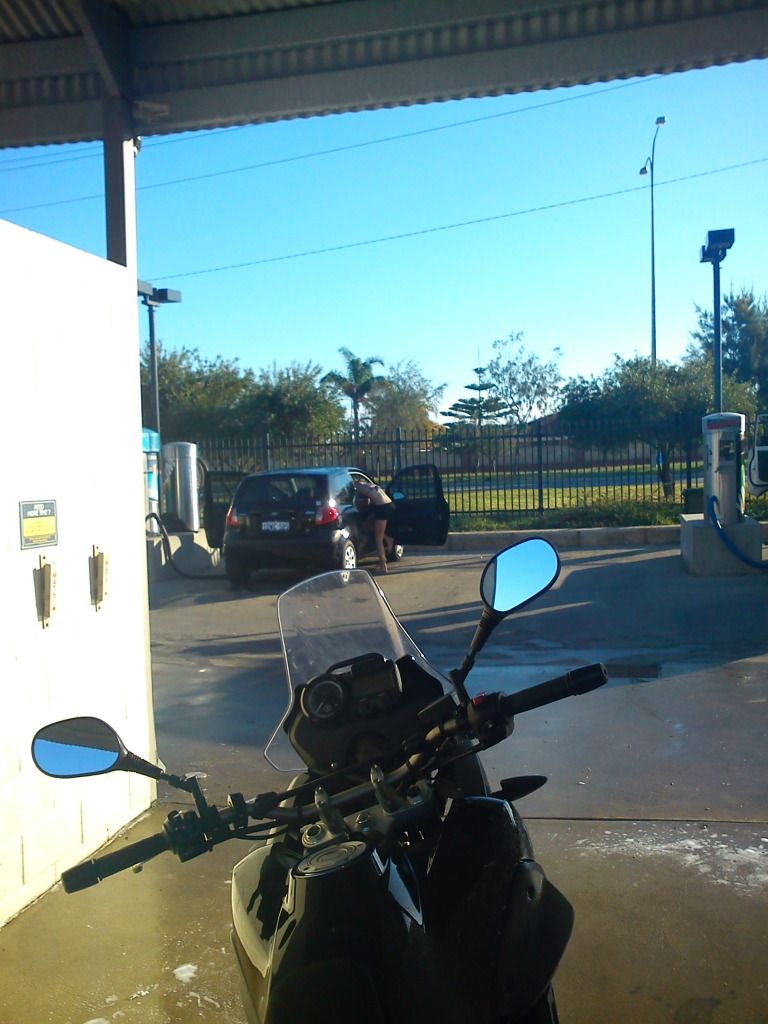 That's a mini-skirt not shorts, there is a Dog and she was an Angel, you could tell by the full back tattoo of her Angel wings.
Got to the shops and scrounged through my pockets and bag for enough change to buy the milk as l left my wallet at home.
She said. "Where the hell have you been and what's this shit milk? You know l hate shit milk!"
I said. "I stopped and washed the bike honey. Would you like me to go back to the shops?