I decided, a couple of days ago, to take a lap around the Lake Oconee region of Georgia. My route would take me along US278 the road we took to Atlanta when I was a child. I would stay on US278 until I reached Madison taking US129 south to Eatonton, then I would return home via GA16 picking up US278 again in Warrenton.
It was a nice cool day for a ride. I had prepared well and was dressed properly (sometimes I dress wrong and either boil or freeze). I went to Wal-Mart last night and purchased a Scosche "Bike Mount for Mobile Devices" that was intended for a bicycle, yet worked very nicely for the Road King with the inclusion of some velcro to ensure a secure fit for my GPS. So, with GPS mounted I took off:
First stop Harlem, Ga:
Harlem is the birthplace of Oliver Hardy:
Continued west on US278 through Dearing and Warrenton reaching Thomson in good order:
A number of small towns later and I arrived in Union Point:
The really sad part about this town to me is the fact that most of the shops are closed down. The mural below is on the side of a building that is most abandoned. I found that to be true of most of the towns I went through. Small town America, even in the deep south is dying. Most of the people I saw in these towns were elderly, very few young people.
They had a cool mural: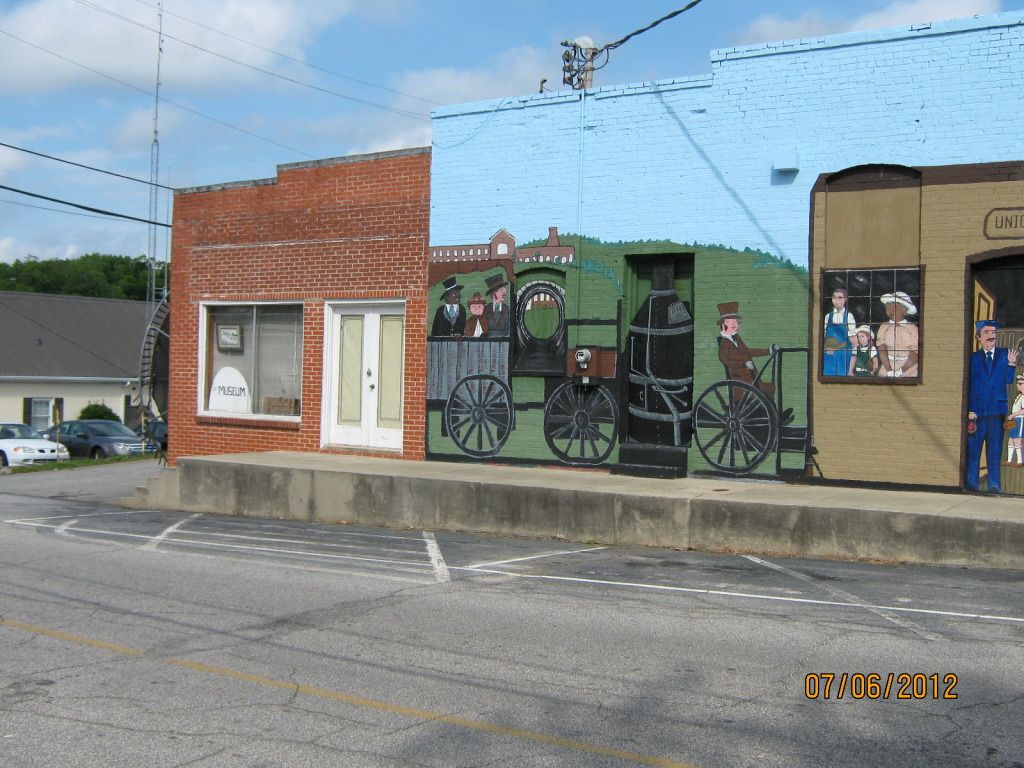 I rumbled my way through a number of other small towns and skirted Greensboro through the Oconee National Forest:
and rode through Madison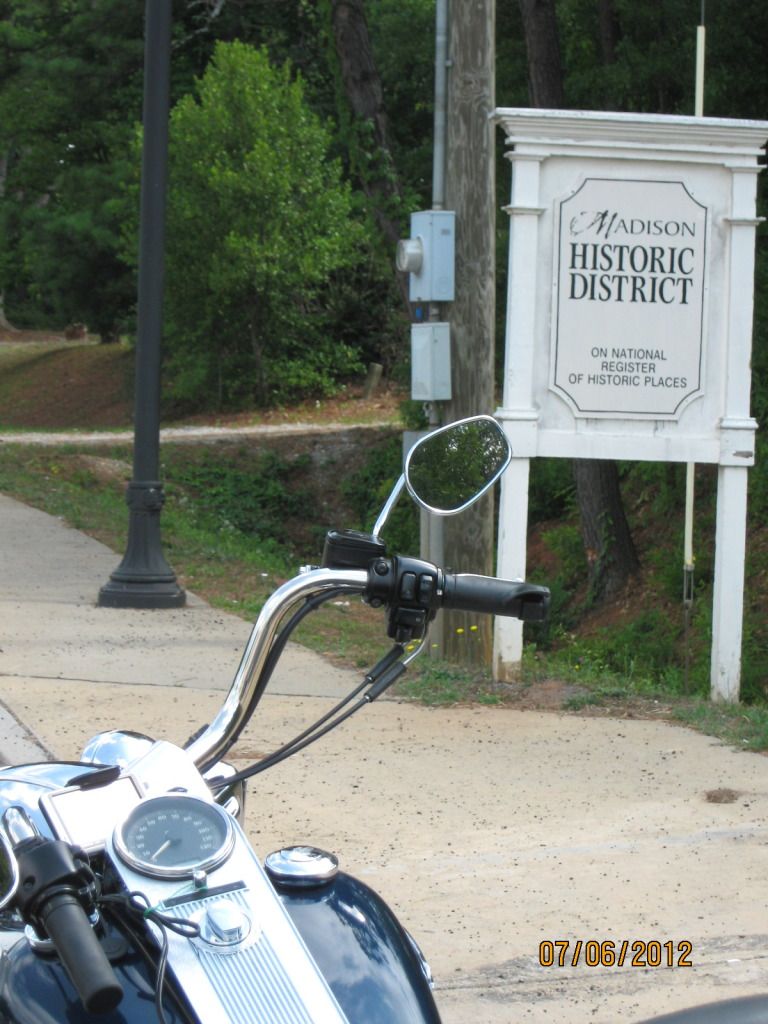 Madison is a very beautiful town. If you like antebellum architecture then this is your place. Sadly, I am a poor photog and didn't get pictures of them....I suck
It was now time to turn south. This is not the exciting part of US129, but it did lead me to a couple of really cool locations.
Eatonton had refurbished an old school as their Chamber of Commerce/Vistors Center and other multiple uses (very friendly people......and clean bathrooms!!)
While I didn't get a picture, I was beginning to get pressed for time, the Uncle Remus museum is in Eatonton. Joel Chandler Harris was born here. Brer Rabbit, Brer Fox, and the tar baby cannot be too far away. Absolutely beautiful area. The rumor is, and I cannot confirm this, is that I-20 was supposed to go through Eatonton, but it was rerouted through Madison due to political reasons. Eatonton nearly died and it is not the vibrant place that Madison is. It is a recurring theme in this area that towns by-passed by the interstates tend to dry up....kinda like what happened to small towns by-passed by the railroads a hundred, or so, years ago.
I then took GA16 East through Sparta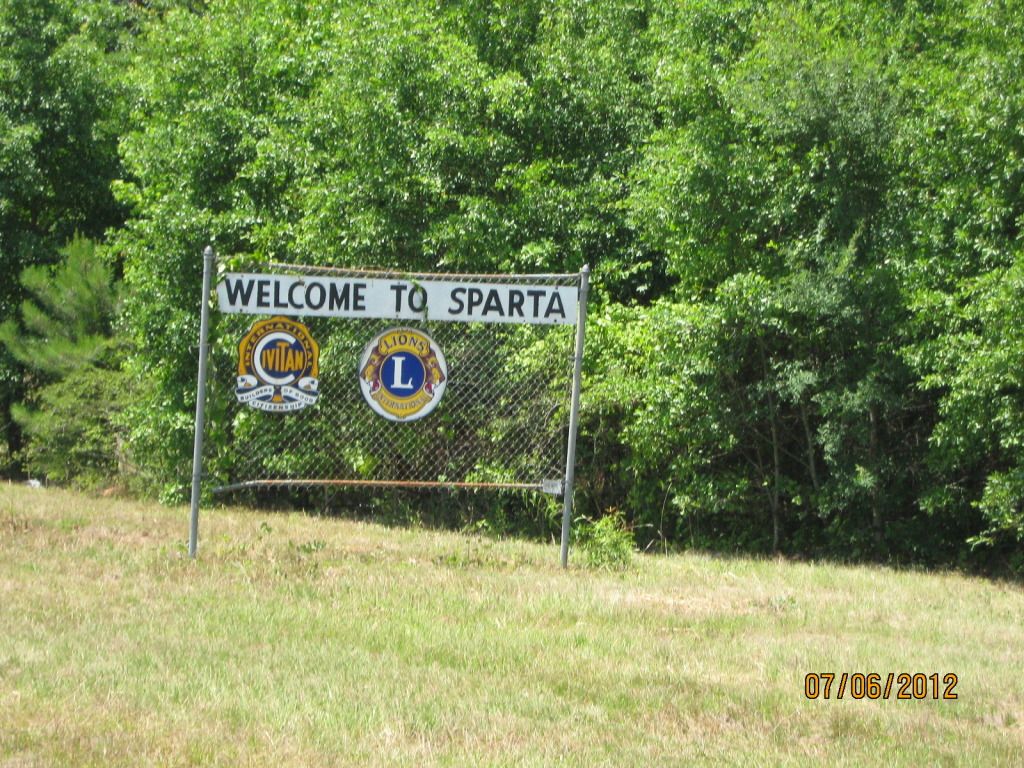 and found a couple of very interesting places I was unaware of.
First the Rock Hawk Effigy and Trails recreation area(?):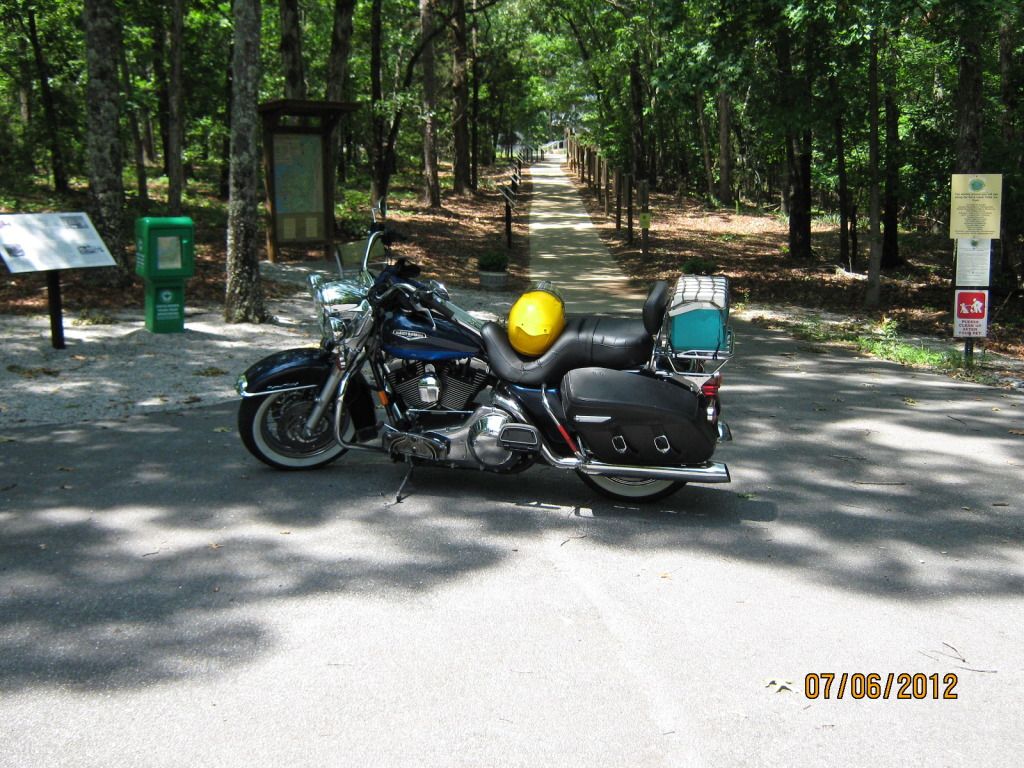 Very cool place miles and miles of hiking trails (Road King wouldn't fit), lots of Native American history, AND they allow pets.....really cool. It was deserted today....it was a weekday...but, things look pristine and well taken care of. Highly recommended.
Just outside of Sparta I found Mike's Custom Cycle. I met Mike, cool guy. Really knowledgeable and friendly. He had a number of AMF Harleys along with more modern sportsters for sale. He had a well stocked parts/accessories/trinkets area and a fairly large workshop as well. Seems to be a one-man operation. His dogs alerted him to my presence and he arrived quickly. He is such a Harley fanatic his shop is painted properly:
From his shop I continued on GA16 east to Warrenton and retraced my track home. About 223 miles all total and about 6 hours due to all of the stopping and slowing in small towns. While they are not very twisty roads they do wind a bit and are very relaxing....perfect Road King roads. Today I went over 1K since purchasing the RK 25 May, and it has been perfect so far. These are perfect bikes to chew up mileage and scrape a few boards when it gets crooked.