Quote:
Originally Posted by
DurtKlod
No prob. The before and after thing was unintentional. I took all the fire pics this year and then when I got back home and was looking at pictures from years past, I realized I had quite a few pictures taken from the same spots. Funny how we tend to do things like that.



That's a beautiful area up there. My family and I have been camping up there every summer for 4 generations now. Even so, we still happen to find new stuff every summer. This year, some of the new places we discovered were the Running Bear ruins and museum, the Sipe's White Mountain Wildlife area and a neat road up around the side of Escudilla Mountain.
The area up there is still beautiful, as is the weather. This is one of the pictures I took near Greer last week, just outside the burn area from last year. The firefighters did a remarkable job of saving the town, given the conditions and terrain. I don't have any before pictures to add.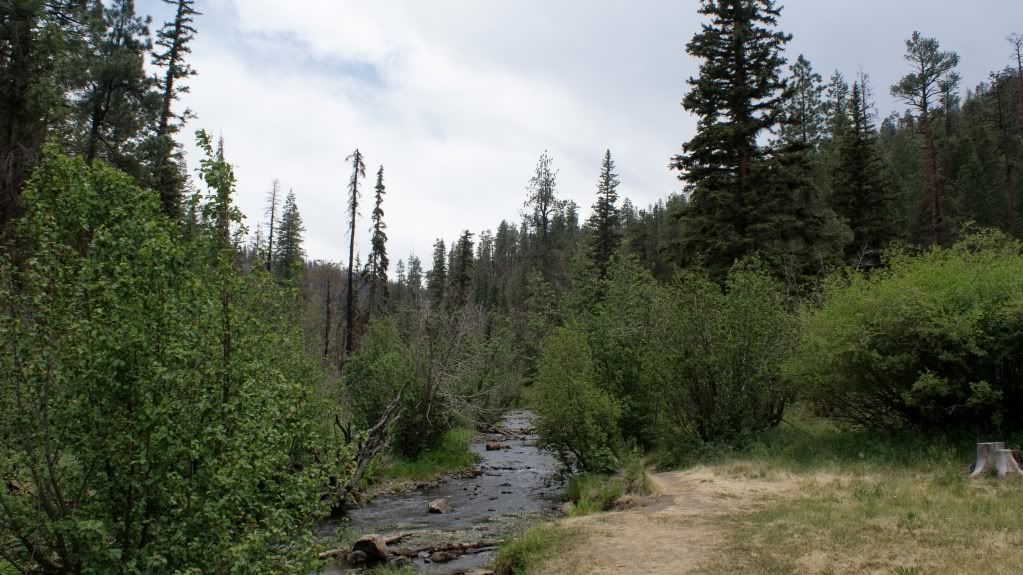 The uninitiated would never believe this is Arizona.
-Joe