I know you guys are probably tired of hearing from me but I thought I'd post some info on the CARC vent I made this weekend.
Many variations exist on this.
Frank posted an informative thread here:
http://wildguzzi.com/forum/index.php?topic=55621.0
I've heard of people spending as much as $200 to order a CARC vent but it is really fairly simple to make. All you need is a 10mmX 1.5 pitch banjo bolt, a banjo fitting and some tubing. These items are easily and cheaply available online or at most local hydraulic supply shops.
Remember that this is only a vent line and you really do not need bulky stainless, high performance tubing. You only need something to allow air to vent from the final drive. Plastic or simple rubber tubing is fine. Just route it in a safe path to avoid trail debris from damaging.
I do a lot of off-road running. I wanted something compact and without more visible hoses or tubes.
One advantage of fooling with a lot of bikes is that I have a lot of left-over parts hanging about my shop. I noticed a front brake line that I had removed from a formerly-owned 07 H-D Road King. I used this and some 1/8 inch plastic tubing to make a very satisfactory CARC vent.
I used the top end of the brake line assembly by just sawing it off from the rubber section and retaining the section of metal tubing attached to the banjo fitting. I attached the banjo to the CARC vent opening and formed the metal tubing down and around the inside of the swingarm. I fit very easily between the cast-in boss on the swingarm and even had a wiggle already in the tubing to fit the contours of the CARC drive!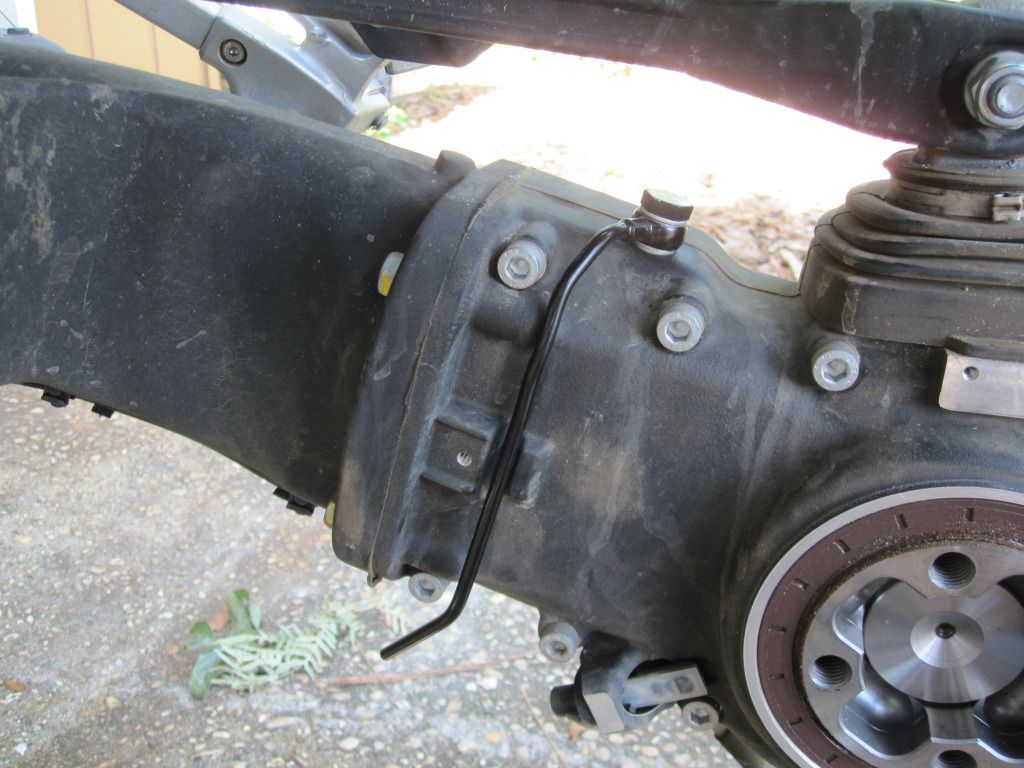 I then took some common 1/8 inch pneumatic shock air tubing from an auto parts store and inserted in into the end of the metal tubing on the brake line. It fit perfectly and I wiped it down with some silicone seal and wrapped the joint with heat-shrink tubing.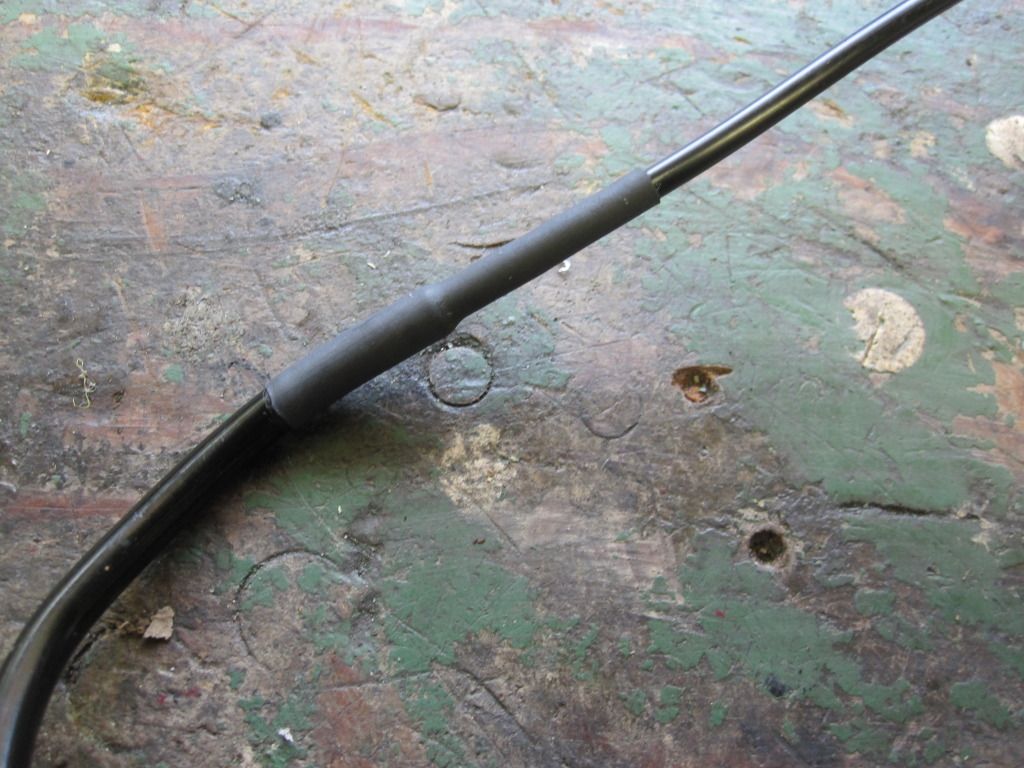 I then finessed the tubing bend a little more and routed the 1/8 tubing with nylon ties alongside the existing Stelvio rear brake line and up beneath the tank. I cut the end of the 1/8 inch tubing on an angle to help prevent any abutting block of the end.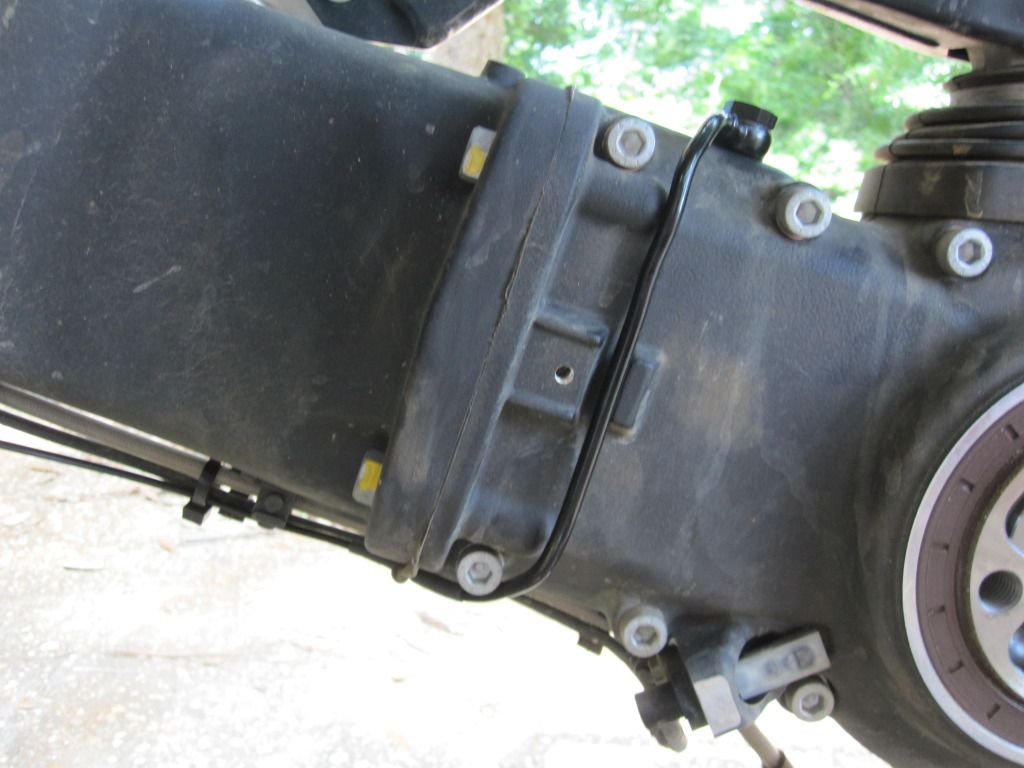 The end product looks close to oem for me and it is out of harms way and barely visible.