Nymboida the Movie,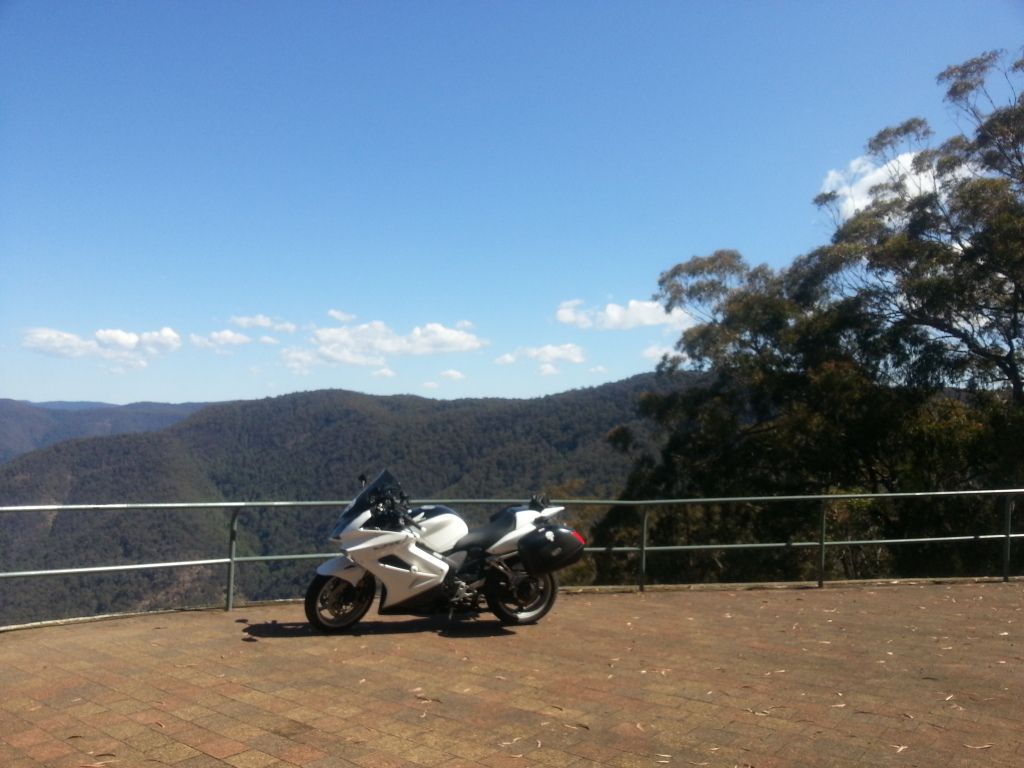 Started the day out late, as im a night shift worker, and slept all day so couldn't sleep last night, left about 11am, wasnt too bad up the top of the range when i started, probably 21-22 degrees,
went down the Gwydir highway, playing dodge the tourist caravan traveling home, with a lot of roadworks, had to ride through some bad fresh tar, follow the rta truck infront doing about 100 while im sliding around at 30kph, got covered in tar, then managed to go through a flock of cows, and then run into a bird, which went splat. then i noticed my throttle started to stick, when i wind it on to about 80% it has a bit notch, and when i force it back, it snaps closed bloody quickly. not the best feeling,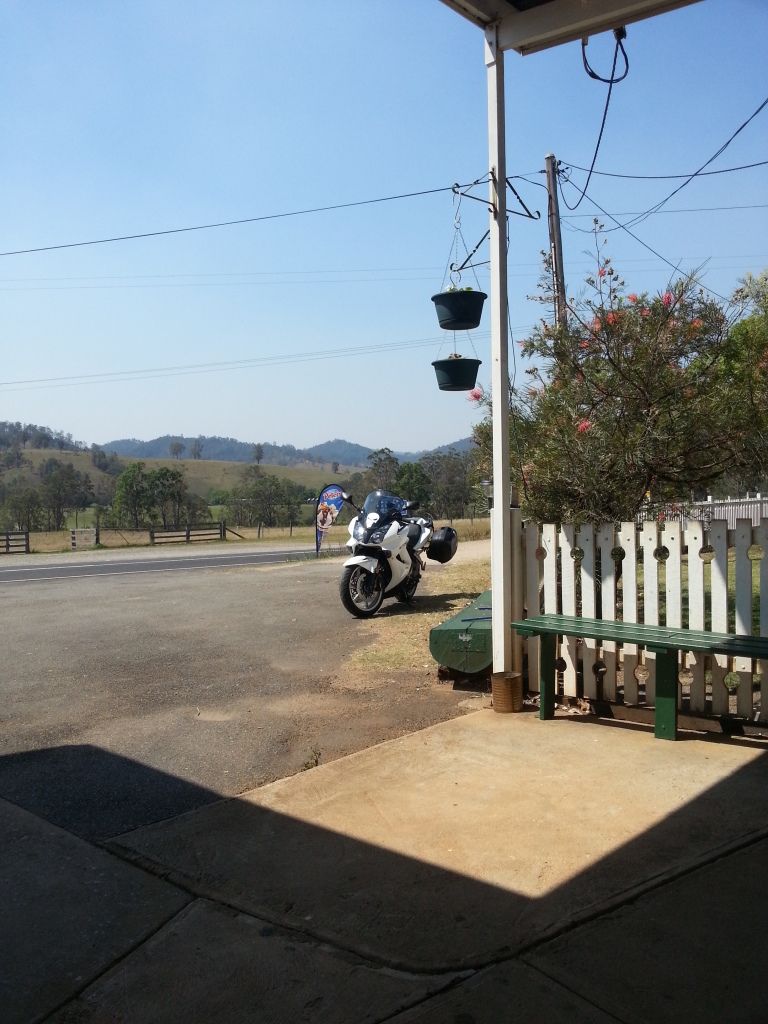 hit the corners, which my crash cam 4gb card only holds an hour of video, so i didnt get any video of the gwydir, it became bloody hot when i hit grafton, while wearing full leathers,
off on the Nymboida road, which isnt too bad, not the best maintained road, but it was quight busy this time, end of school holidays i guess, so had a few trucks in the middle of the road, road surface was pretty terrible with deep pot holes, and a few pot holes filled in by dumping hot mix and gravel over the top of,w hich really is lovely hitting on a bike.
went through up to Guyra, and back up home for a complete loop. if i had time, i would of hit the water fall way to Coffs Harbour too, which is a great road, but would have been swamped with people.
i got back and washed the bike, drowning it in degreeser, then took the air box off, and started to lube up all the throttle boddie assemblies, and then as per the instructions, spray nulon throttle bodies cleaner into the throttle boddies with engine running, which went well until it stalled, then went pop and ignighted, and i had a small fire in my air box, so i dumped 20 liters of water into it, always handy to have water in your garage for fires, and decontamination if you get shit in your eyes or something. anyway no damage, just pooped my self a little and had a heart attack. put the bike back together, and she runs fine now, i think it was tar stuck up in the throttle boddies. i still feel a slight notch but it doesn't stick now.
heres a video ride of mine through Nymboida, (ill be adding the videos as i upload them,
enjoy
Part 1
http://youtu.be/oG5PXwDQZSs
Part 2
http://youtu.be/P2oXhWWg-js
Part 3
http://youtu.be/K9khKFLFvMk
Part 4
http://youtu.be/zVIXeQr-9ZY