I went out for a spin on my trust 1978 SR500 Yamaha on New Years day.
This was the first ride in 5 month as after crashing my 1983 Tenere during the APC Rally in August, breaking my R leg and busting my L shoulder I told the wife that I wouldn't ride any more in 2012.
Unlike all you Northerners, it was a plesant 13C when I set off at 7am in the morning. My ride took me along some of my favorite roads and a few that were new to me and I covered 435km through the Mid North of South Australia and Souther Flinders Ranges in just on 6 hours of riding.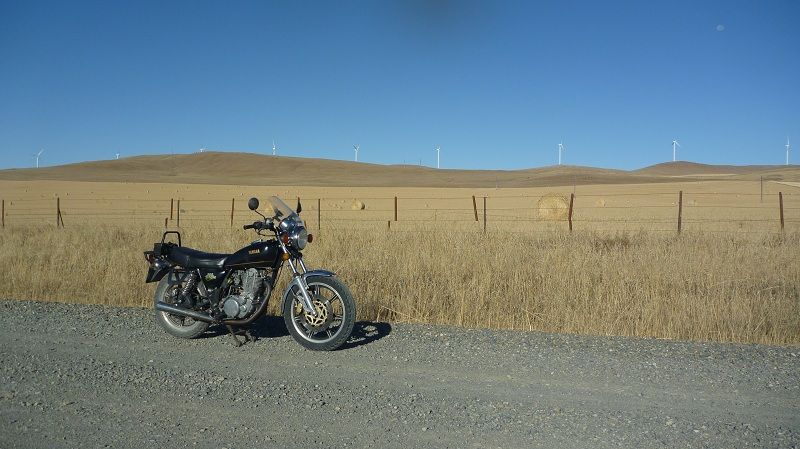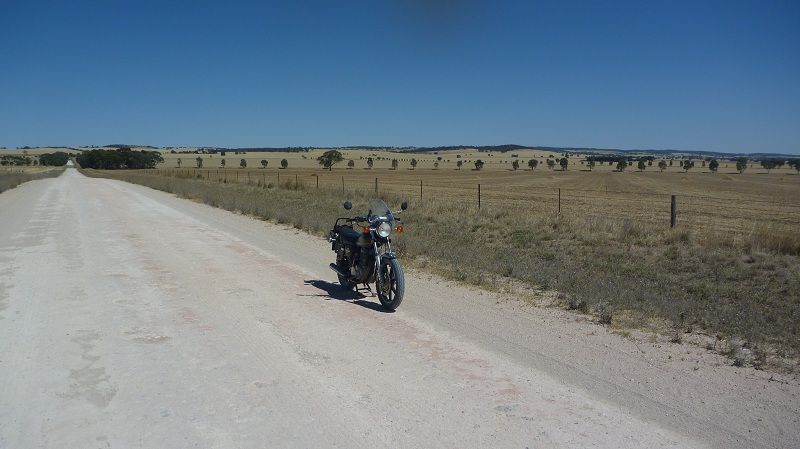 Although the picture show the SR only on dirt roads, only about 100km was on the dirt with the majority of the ride was on narrow country bitumen roads.
It was a pleasant 34 C, when I arrived home for a well earned rest. Unfortunately, about an hour after I got home, I looked out the front window to be greated by this;
The joys of living in the country in Australia, an out of control bushfire 300m from my front gate. The rest of my New Years day was spent running around making sure my fire fighting gear was working and helping the neigbours. Fortunately, the CFS (Country Fire Service) wer on the ball and by 6pm, with the help of 3 choppers and a fixed wing water bomber everything was pretty well under control.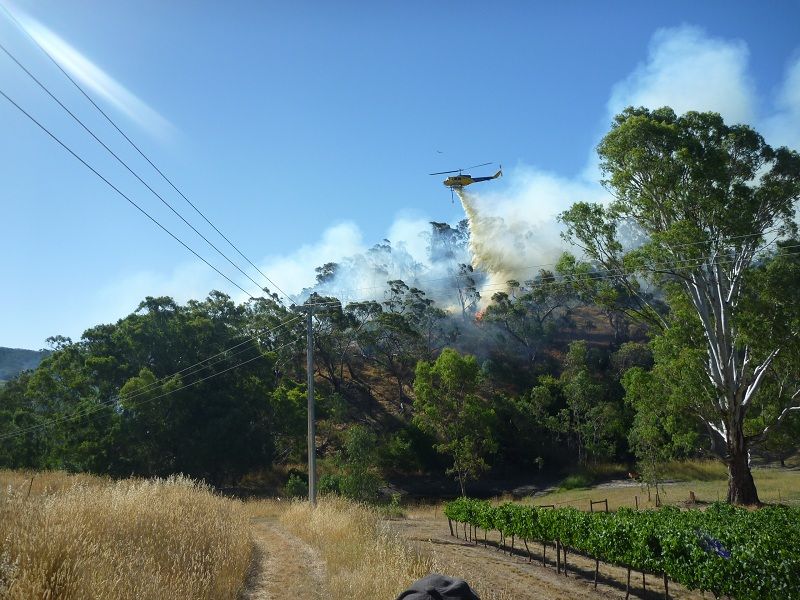 While we were doing some perimiter check, a group of us were fire bombed, buts whats a bit of AFFF between freinds.
By night fall the CFS crew were well on there way to having sorted out and were preparing to spend the night mopping up the fire ground.
So, all in all, an interesting new years day.
CJ