I recently went to Egypt for Christmas, while looking at things to do, I stumbled across this website.
http://www.bike-egypt.com
As soon as I saw the words KTM and desert I was sold. I have never ridden off road and thought this would be a great way to start and I can report back it was a fantastic experience. Bike used was a KTM 530EXCR, I was amazed at what kind of punishment the suspension could cope with!
Kimmo is the guy who took us around the desert, we tackled a mixture of terrain, from roads covered in diesel (yikes!), loose gravel, compact sand, deep sand (fooking scary stuff) and sand dunes (fooking even more scary).
Here are a few pictures.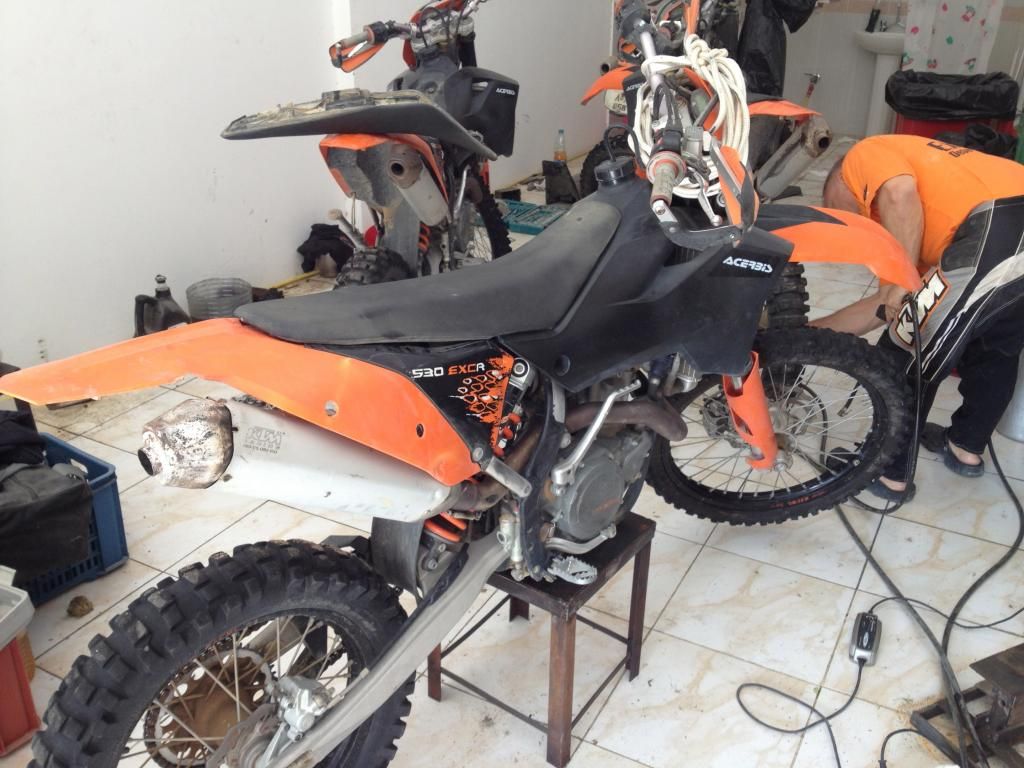 The bike!!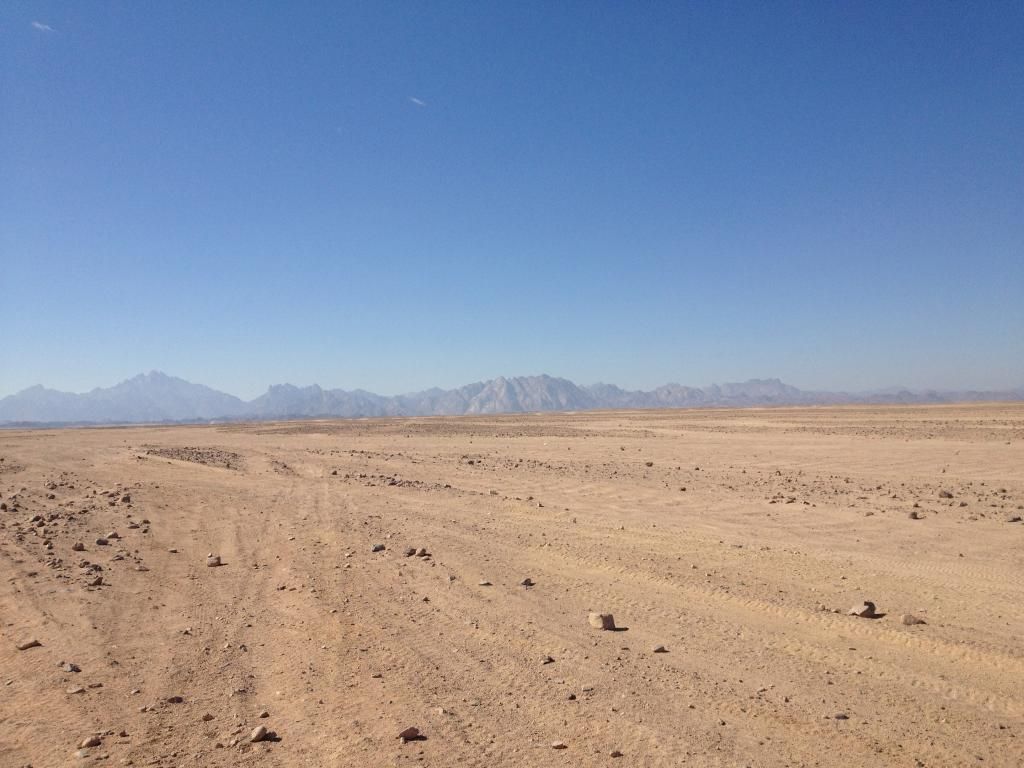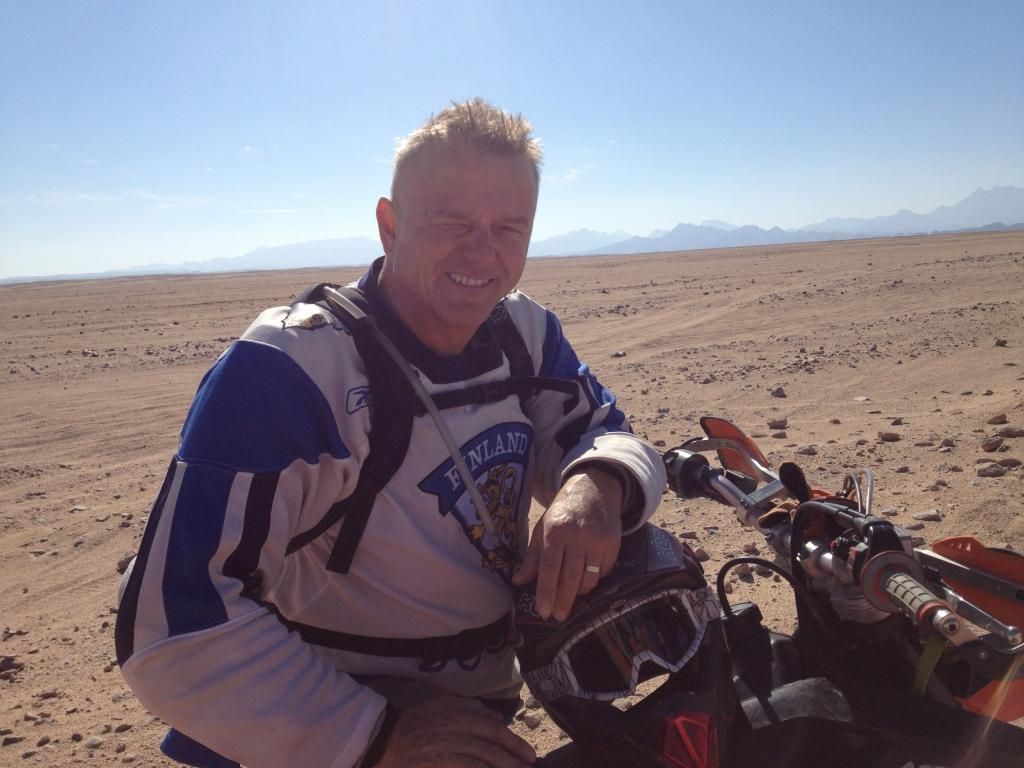 This is Kimmo - great bloke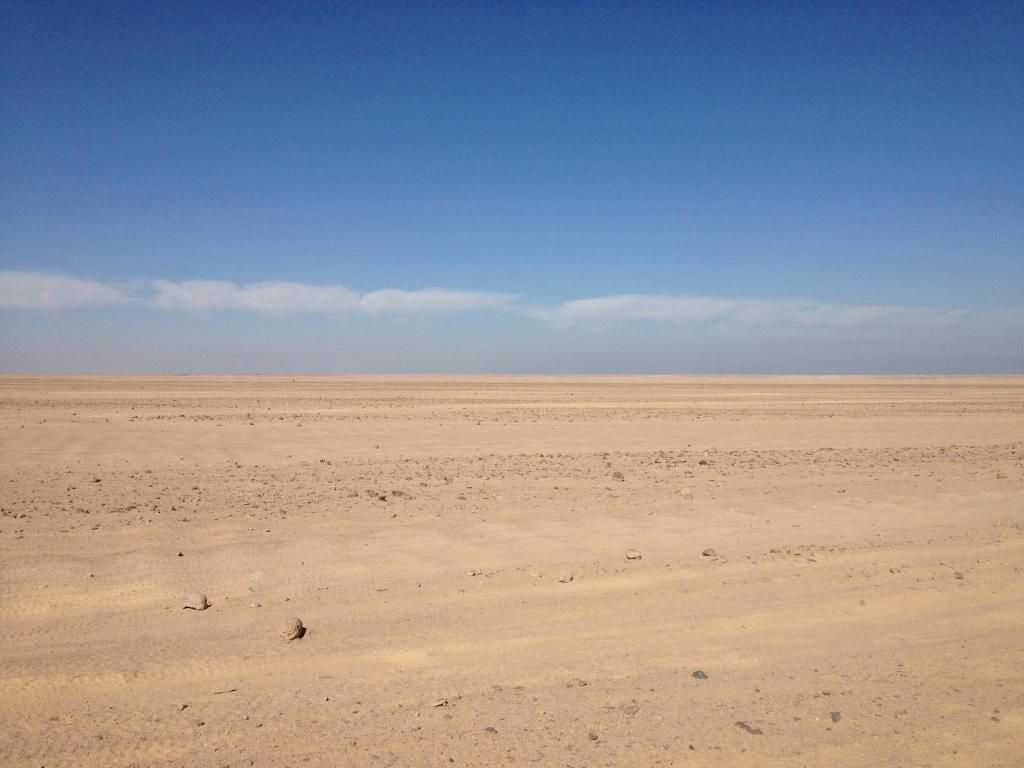 Complete silence and hot!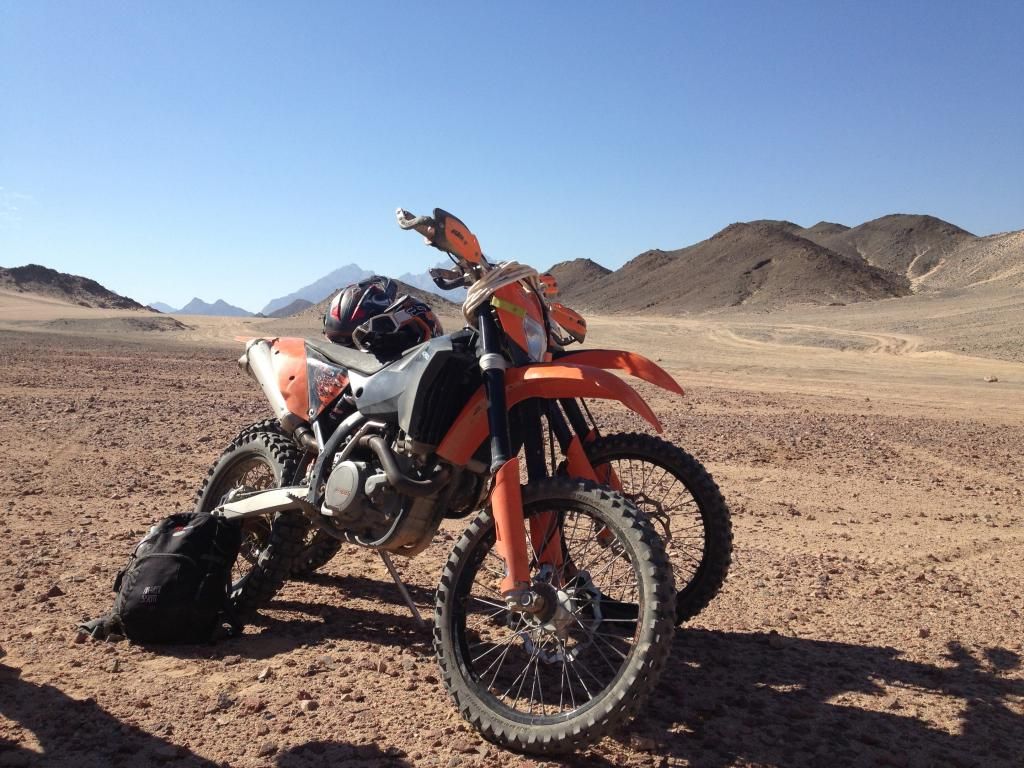 Great bike, really did take some punishment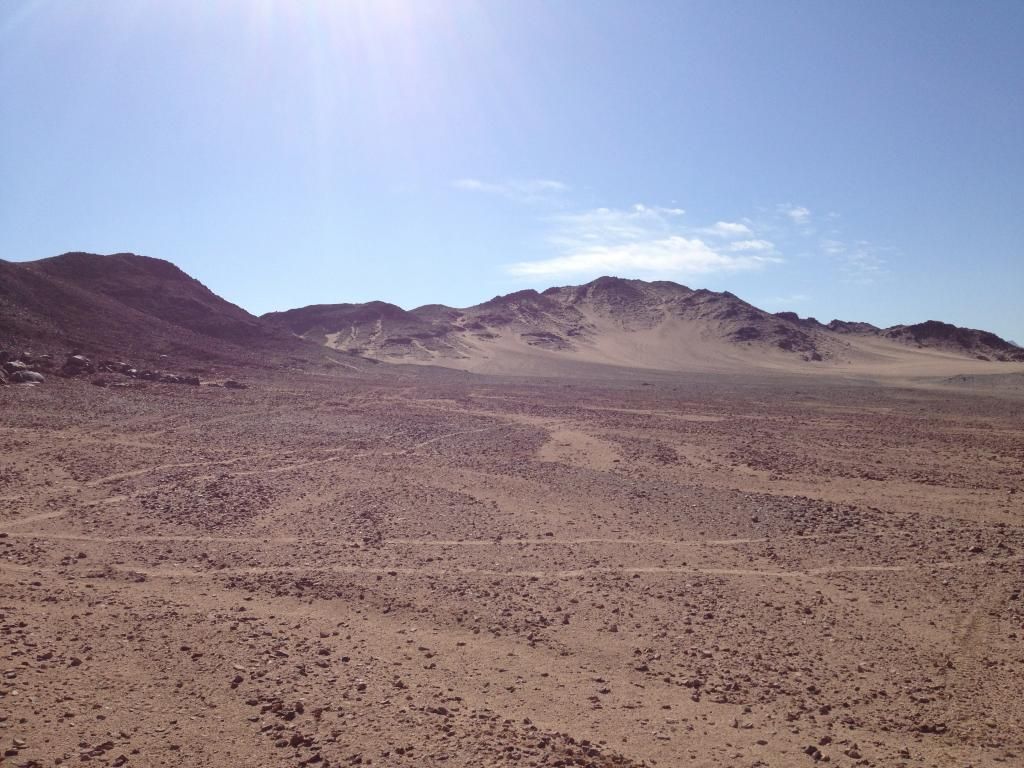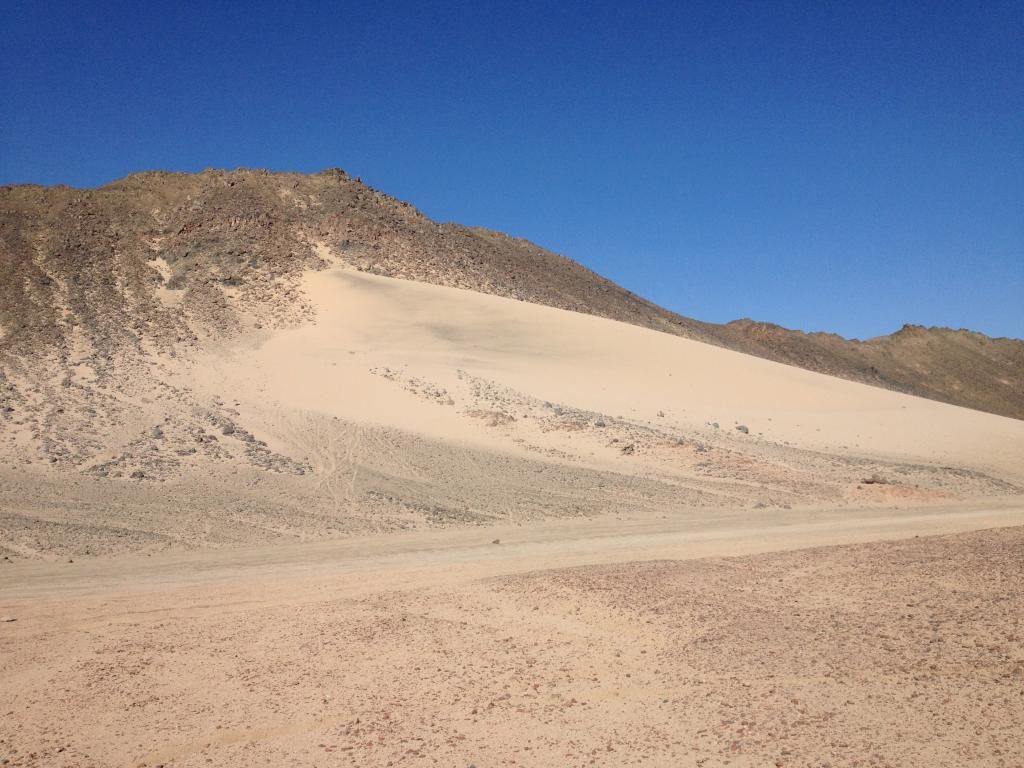 Doesn't look steep but for a newbie like me it was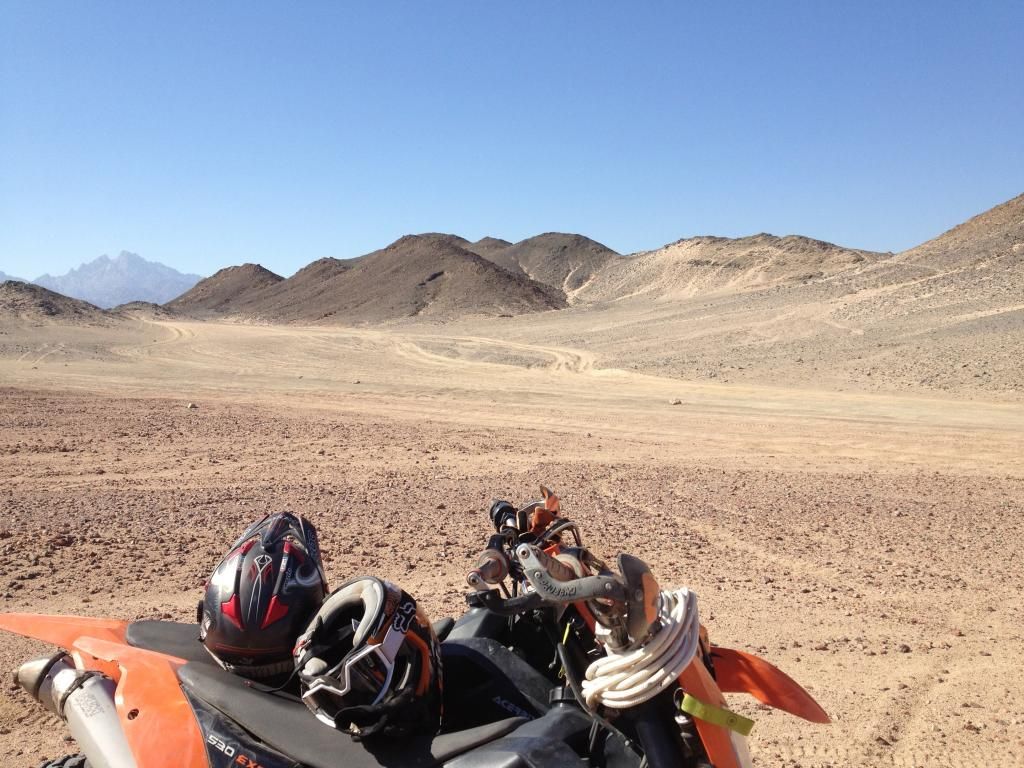 This is a list of stuff I learnt on my first off roading experience.
In compact sand you need to be going above 25km/h to keep stable
Deep sand you need to be going above 60km/h to keep stable
Don't need to use the brakes while riding in sand, engine braking plus the sand stops you pretty quickly, if you need to stop even quicker then more rear brake than front brake is best
Sand dunes are pretty scary YouTube vids make it look easy, just need to gas it keep your weight over the front wheel when going up hill and rear wheel when coming back down, be prepared to fall off ;)
If the bike starts to loose control do not fook with it, loosen your grip on the bars and keep the throttle open, the bike will fix it self.
Even though the bike is much lighter than my 950, picking it up after the 5th time in desert heat is pretty exhausting. Two solutions hit the gym or practice, practice, practice.
Anyways I'm sure most of you guys already know the stuff above but hopefully it well help someone new to off road riding and specifically riding in sand.
All in all it was a great day spent riding and would highly recommend it to anyone going to Egypt, Kimmo is also a great bloke and also an awesome rider!