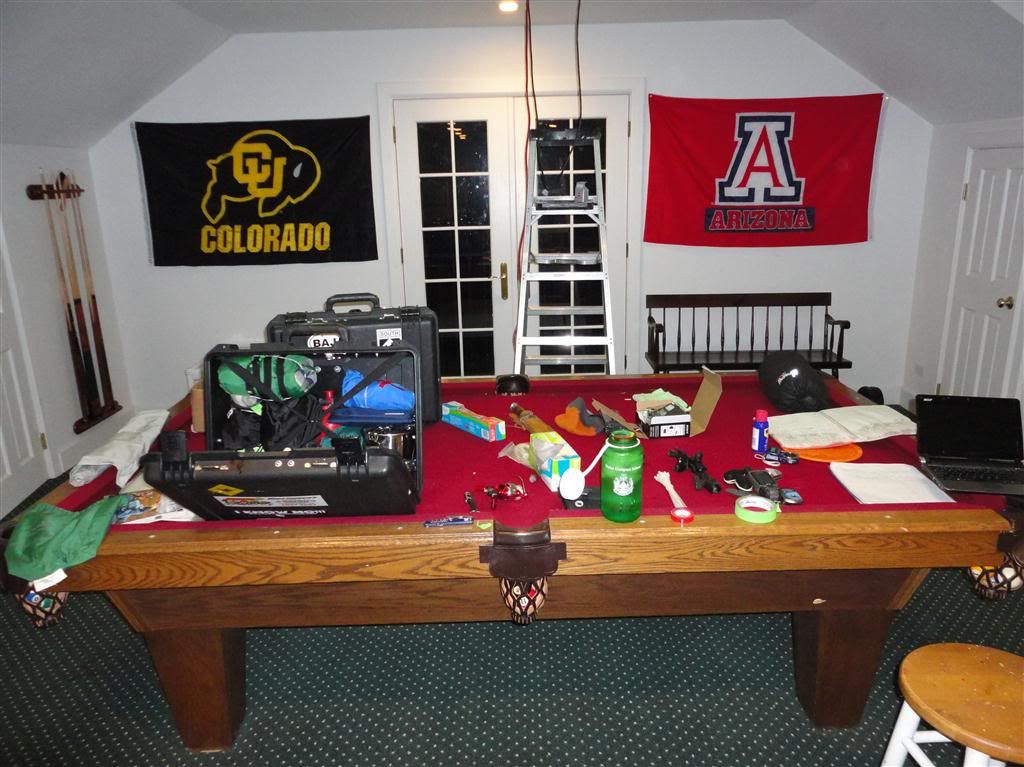 I love it !!!!
Anybody who uses the pool table for a work bench is okay with me....
And then decides to get wasted and do some night climbing....
Well, let's see how these guys treat Baja....or....how it treats them////
I thinks a "deep sand" story is around a corner somewhere here....