'S true.
My intent is not to advertise, but to merely let XR4 folks know the stuff is available.
ADV's own JunglePlant (Mike at ManRacks) has a new rack for the venerable XR400R, as well as Tie-Down hooks that bolt
to the lower triple clamp.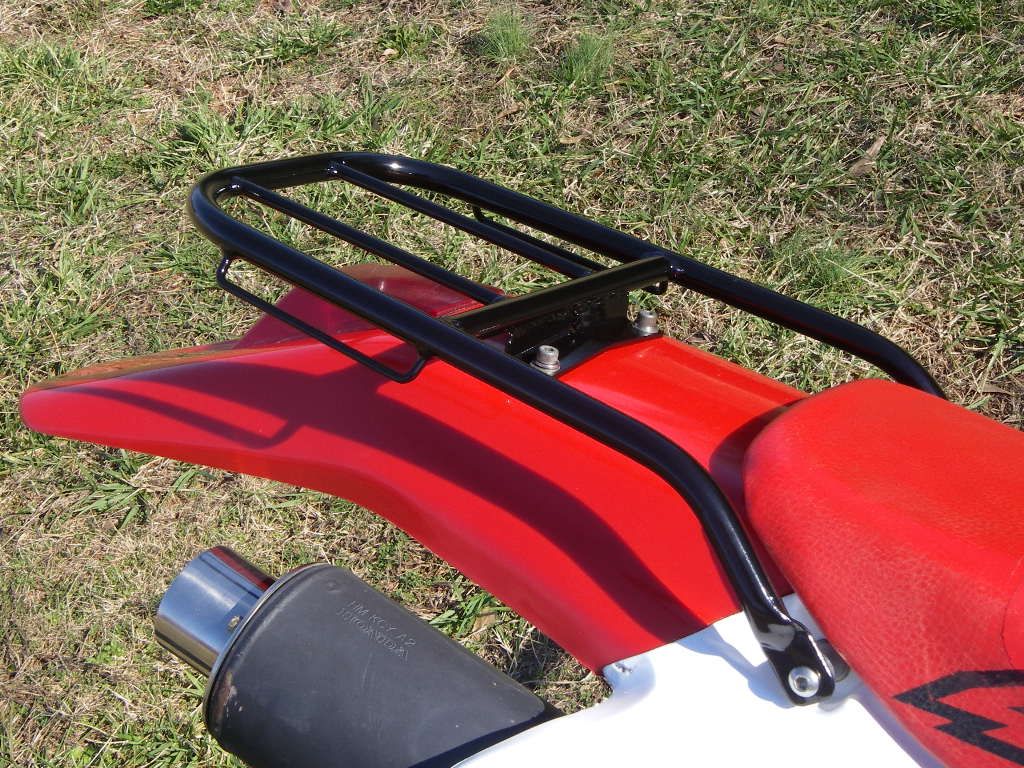 360˚ welded tubular steel, with aluminum spacers for the front mounts.
11-Gauge polished stainless steel Tie-Downs fit under the stock triple-clamp bolts with no fitting or modifications.
Czech it out:
http://www.manracks.com/#!honda--xr400-racks/c1g12
Isn't the XR4 on the ManRacks website a stunning beauty?
Both items installed with zero modifications to the bike or the parts, and I attest that ManRack's customer service is top-notch.
For more info, drop Mike a line at
ManRacks.com