Hello guys, I don't write much, but some of you know me. Or at least has seen some of my pictures. I'm a photojournalist and a rider. I follow since few years most of the rallies around the world. I've been three times at Tuareg Rally, Two times ad Greece Evia Rally, three times at Albania Rally, one time at Bulgaria rally, two times at TRX rally in Algeria and Libia, two times at Sardinia Rally and last but not least two times at Pharaons Rally, first time as photographer, second time in competition with a bicilinder. I write here because I had this idea to go in Egypt with a different formula. The organisers have a Raid class and they need a guy who guide the others. Well, I write here not because I can earn anything (in fact, I will not), but because I would do it to mix my job and a tour. I'm a professional photographer and I will bring the group in the middle of the race, I think at the first CP, to see all the pro riders pass through. I can take pictures, people can see pro riders and more important: I will be teaching sport photography to those people. Free of charge. I like to share and to be 100% clean I can tell you that the only price I have is the free tour. I think it's fair :-) After the CP and the pictures we go inside the special stage and we ride to the end safely, having the rally safety coverage.
I hope somebody will join me, this adventure raid is suitable for offroad bike, or even for bycilinders. In fact I ride a standard KTM950 adventure. My advice is just: if you're a newbie better to have a light bike.
Morehover, if you want to know me better, please have a look to my website:
https://alessiocorradini.squarespace.com
About entry fees, this is the prices. A lot lower than running the race:
http://www.pharaonsrally.com/it/raid/tariffe/
Since tomorrow I will be following the Tuareg Rally for the fourth time.
Come on! Let's go to Egypt!
Alessio
Some pictures of my Pharaons in 2011: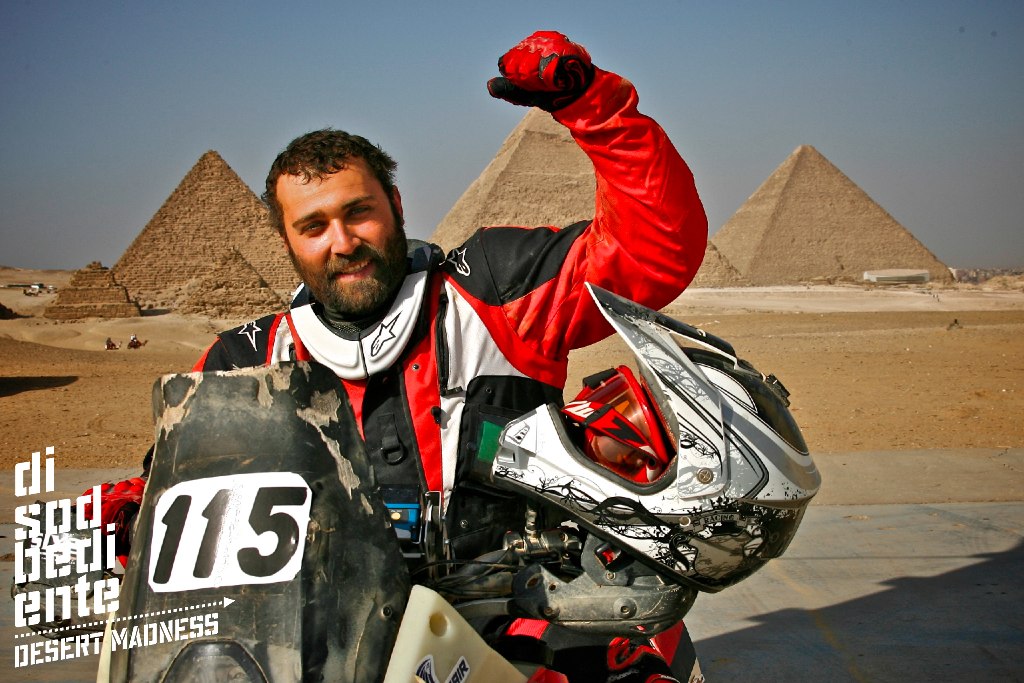 Hopefully I will not bring you in this situation!