So today was the day when I changed my silver NC700X - manual transmission for a nice new white NC700XD - DCT!
and as a first action I change the OE exhaust for a nice Akrapovic - which I am now testing for a while.
here is picture of the new machine.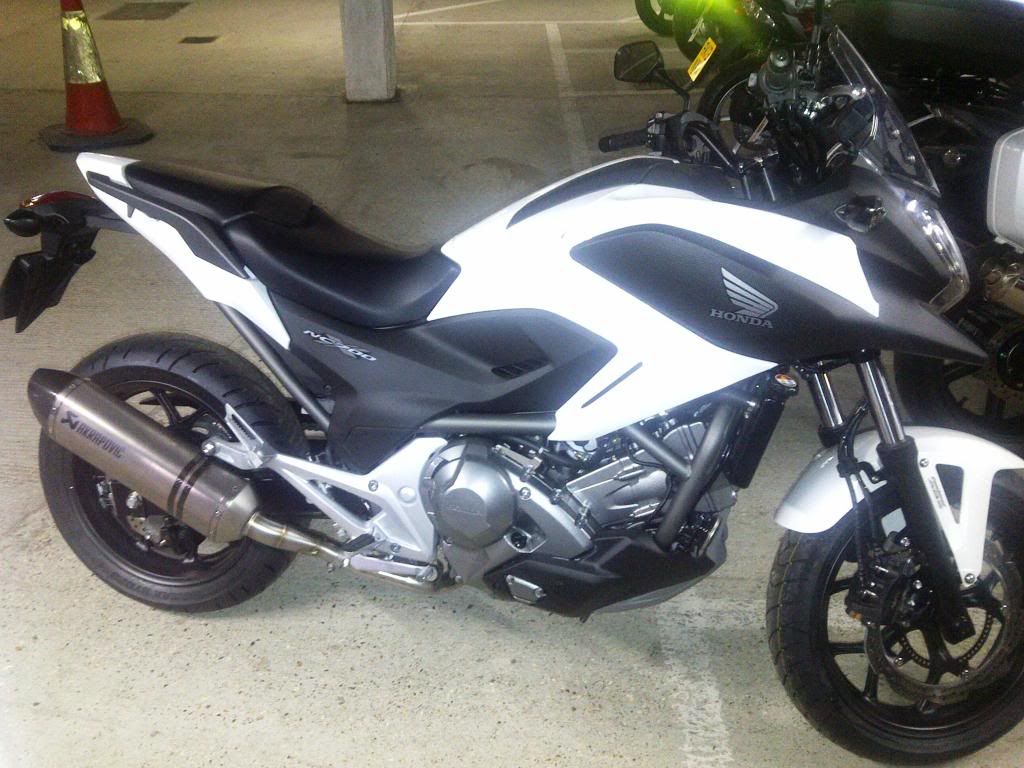 I will report on MPG figures with the akra (currently with DB killer still in)!
The old silver bike was fantastic and this morning I managed to get over 217 miles to a tank (14l tank volume only)!
I am sure the DCT will perform similar and I do love the DCT with the NC700 engine. They match eachother very well.
Thanks
Lars