Spring fever - well it made it up to 40 F., today, so I decided it would be a good day to go fishing or ride the machine. I couldn't make a decision so I took the bike and strapped on the ever attractive small Rubbermaid black beauty box, with a bit of fishing gear and was off to Blacksmith Fork Canyon, a short ride my house. On the ride up it was a tad nippy at speed but only my knee caps got cold. The road was surprisingly clear of road salt/sand used to melt the white stuff over the winter.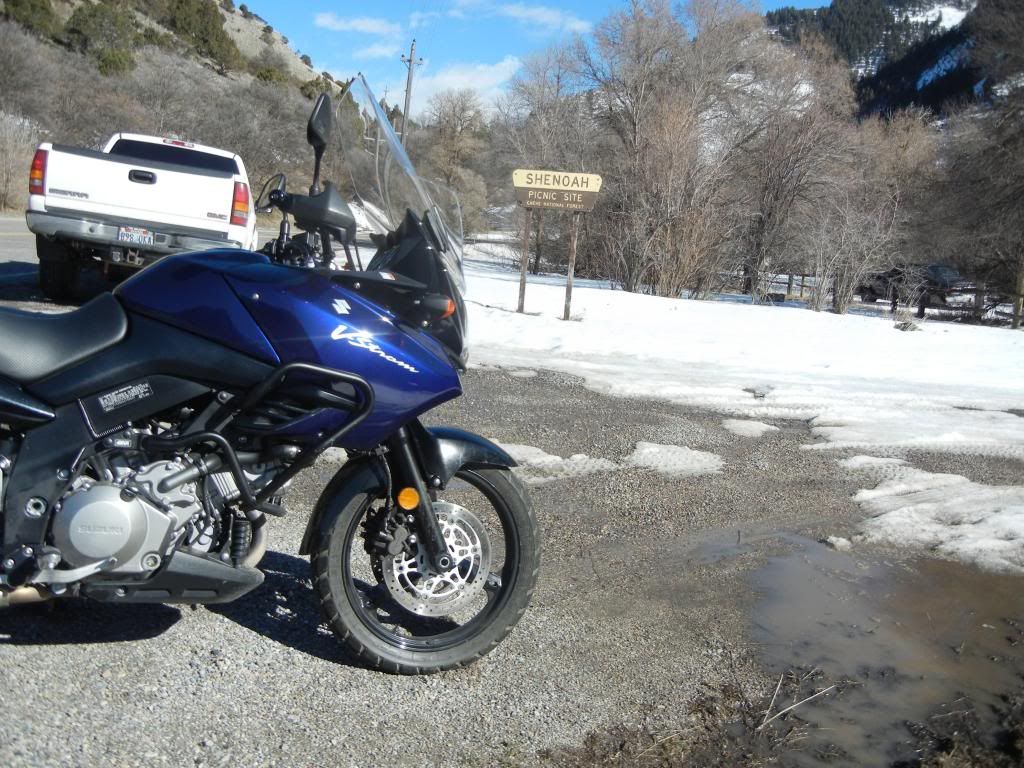 Needed to lock in the hubs, but decided to just walk in the rest of the way to the river.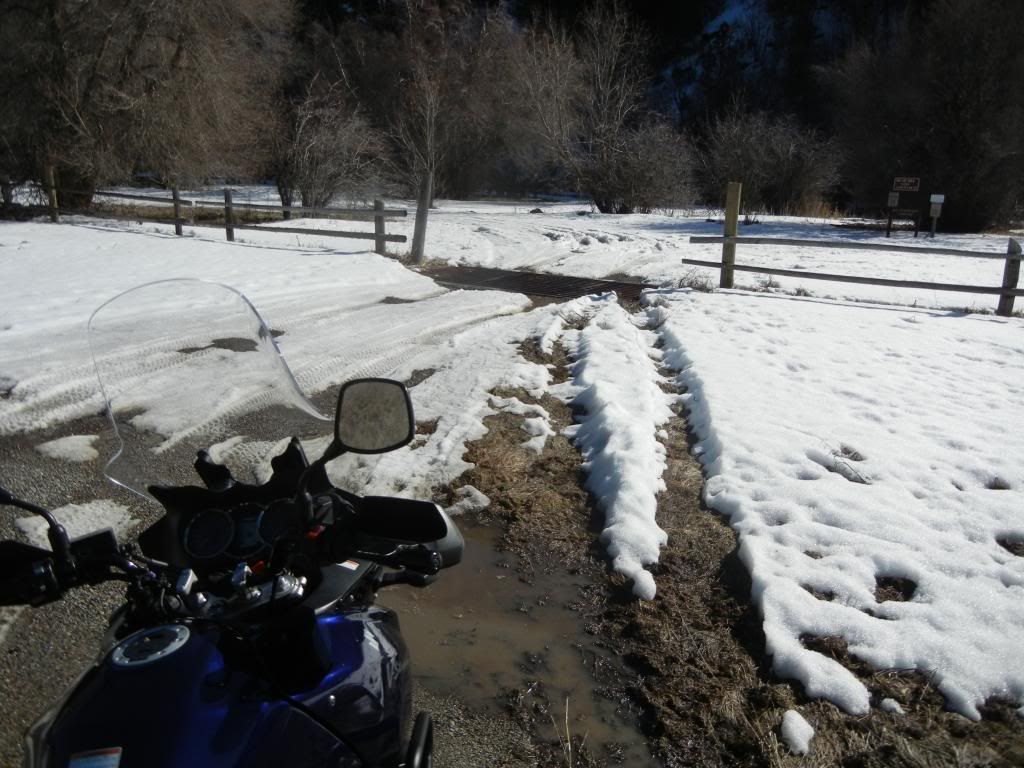 Spent a couple hours fishing along the river and caught a couple of these 10-12" trout. Not big by any means, but still fun to catch on ultra-light tackle. The big yellow ball in the sky felt good shining down on me, it's been a long cold winter round these parts. After snagging a few bushes along the river edge I decided to change things up and ride on up further and see how it looked.
Saw two separate flocks of these guys along the road, there's getting to be a fair number of 'em around here.
It looks like they are still feeding these elk at Hardware Ranch. Always fun to see this many in one spot. Also saw a bunch of deer but no good pics to share. On the way back down the wind was cranking, then I almost got taken out by two woolly sheep that jumped across the road as I approached, dumb things. It looks like they wintered over up here.