I was "stuck" at work for 3 weeks in Southern California while everyone in Minneapolis continued shoveling snow.
Needless to say, I found no reason to go home over the weekends.
The first weekend I was there I decided to visit a good friend in San Francisco as it would make for a great weekend ride. I found a place in Long Beach to rent an 800 GS. The guys were great and this was the first time I've had the chance to ride a Beemer.
I received many questions at stops during my journey as the bike had plates from Alaska. I almost starting just going along with it rather than explaining that I was actually from Minneapolis and got the bike from a place in Long Beach for a weekend trip and this place also does tours to Alaska and back, hence the plates.
I settled for a burrito at Super Antojitos which was actually quite good before setting off.
As time was limited I couldn't ride everything I wanted to from Long Beach to San Francisco, but I started off by heading to Ojai.
I then hopped on the 33 North out of Ojai which led me to a wonderful ride through Los Padres.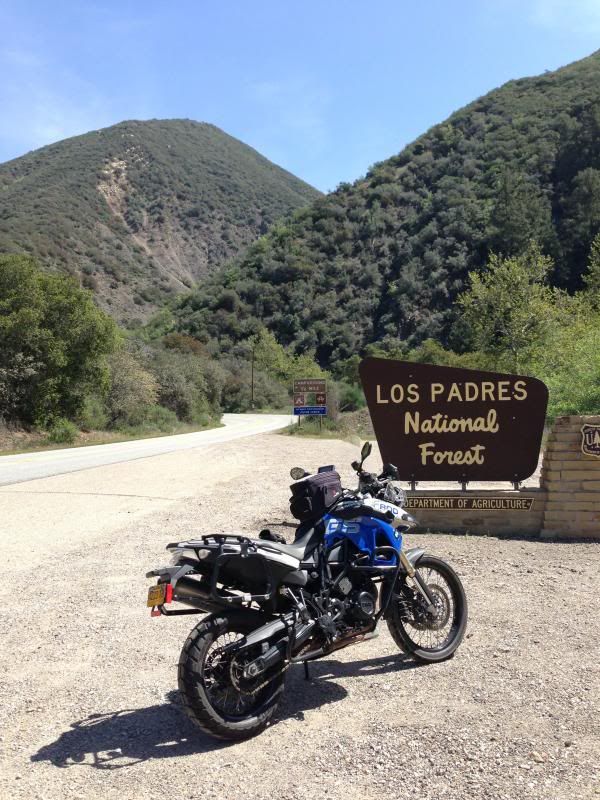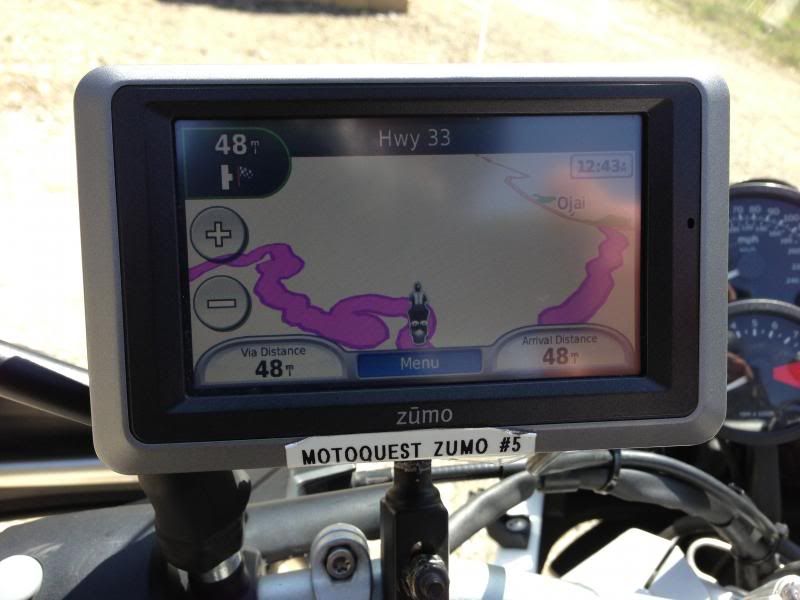 This road was unbelievable - especially to someone from MN. The weather was great, maybe just a tad cool but the heated grips negated any chills.
I loved these trees:
I made it to the end of the 33 North and headed towards the coast. I had spent enough time enjoying the scenery so it was time to get on the 101 and make my way to San Francisco.
I eventually arrived in San Francisco and got to experience something very new and now wonderful to me, lane splitting. When I exited the highway into the city, there was a line of cars, perhaps 1-2 miles long, gridlocked. After a moment I realized I was sitting there like a fool! I gently started passing all the cars and in just a moment or two was through all the traffic. I was instantly addicted and through the city began riding to the front of groups of cars at stop lights and blitzing through slow moving traffic.
After trying to determine a safe spot to park my bike overnight in Chinatown, I took the easy way out and chose an underground ramp.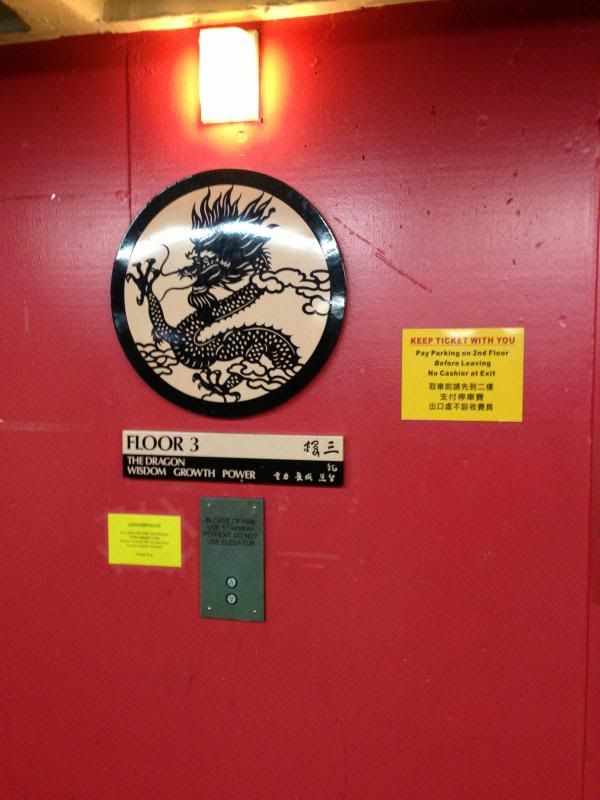 My stay that night was great - my friend had an apartment with quite the view!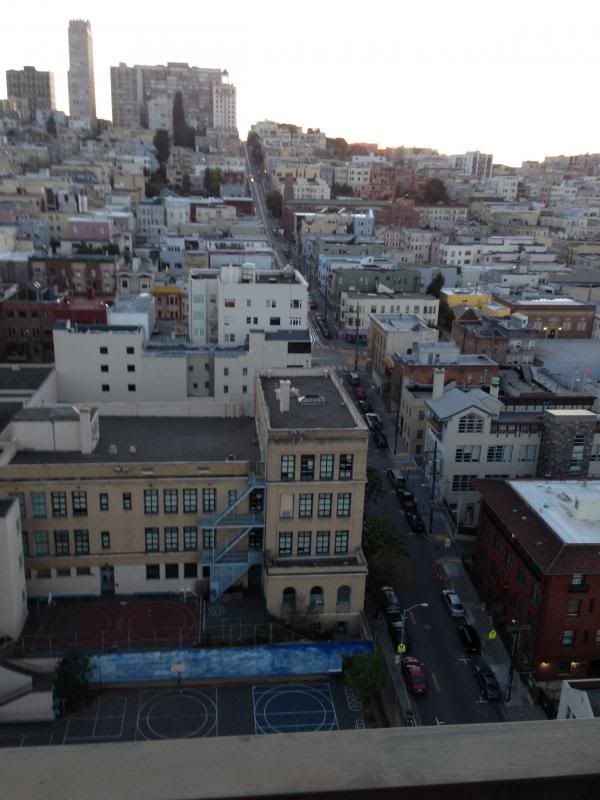 The floor of his elevator on the other hand...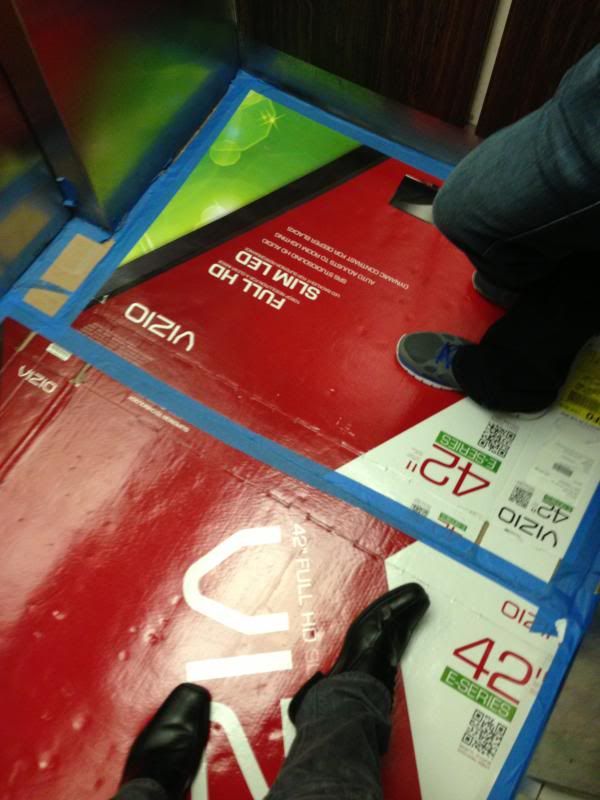 Yes, that's a cardboard box.
After eating some chinese food we took a cab to Rye Bar. I wouldn't have known this place was there by how it looks in front. But the drinks they make are pretty epic.
The next morning, my friend gave me a parting gift. Top Gear would be proud.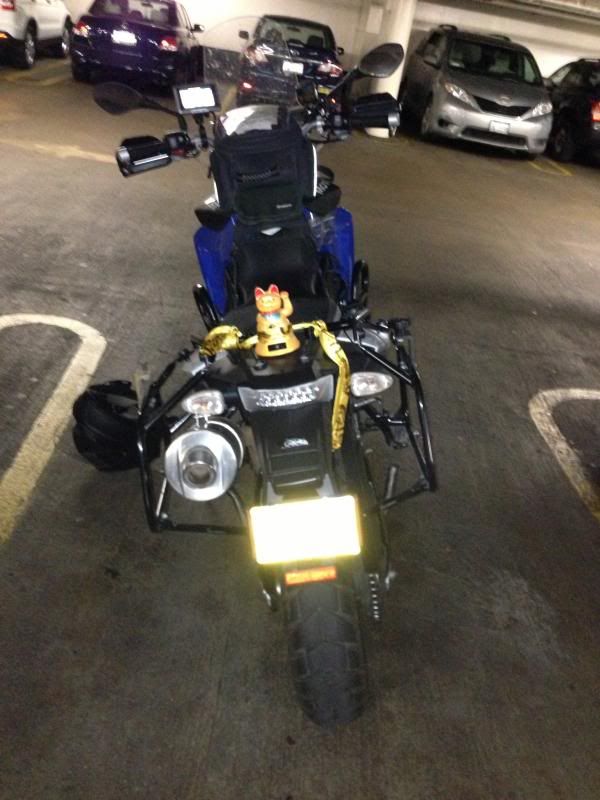 Due to hangover, I took the longest most boring way home, the 5. Not much to see here.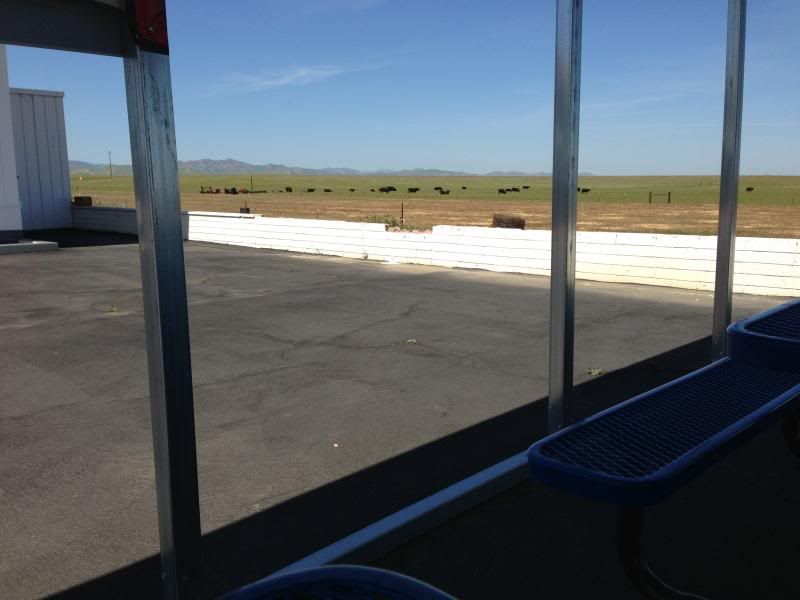 Next time I'll leave earlier and try to make it to Yosemite! In about a week I'm moving to Southern California and I can't wait to have this beautiful state surrounding me. I've always dreamed of heading south and seeing what Baja is like too.