Hello OC!
I was able to get a set of these new fuel filler cap assemblies and installed them on my '11 990r. Thought I would show you a new option you can have. I've had these on my bike for almost a month now. As you can see, no more key needed.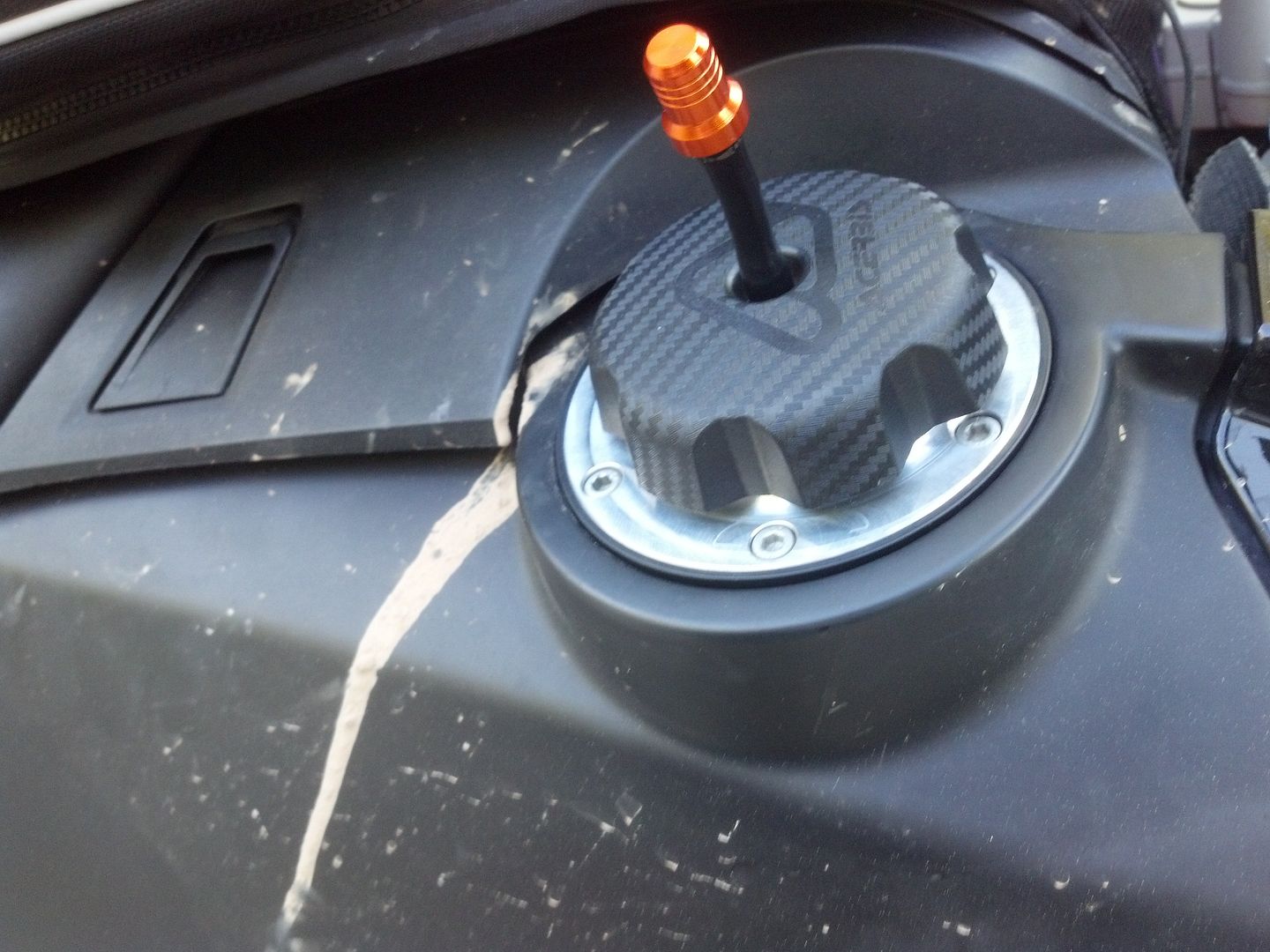 Installation was easy, maybe a half hour to do. Only tool needed was one allen wrench. You may want to stuff a clean rag in the filler hole to prevent dropping a bolt in the tank. You need to remove that inner allen bolt. I simply re-used the factory rubber base gaskets.
Had to transfer the rubber trim rings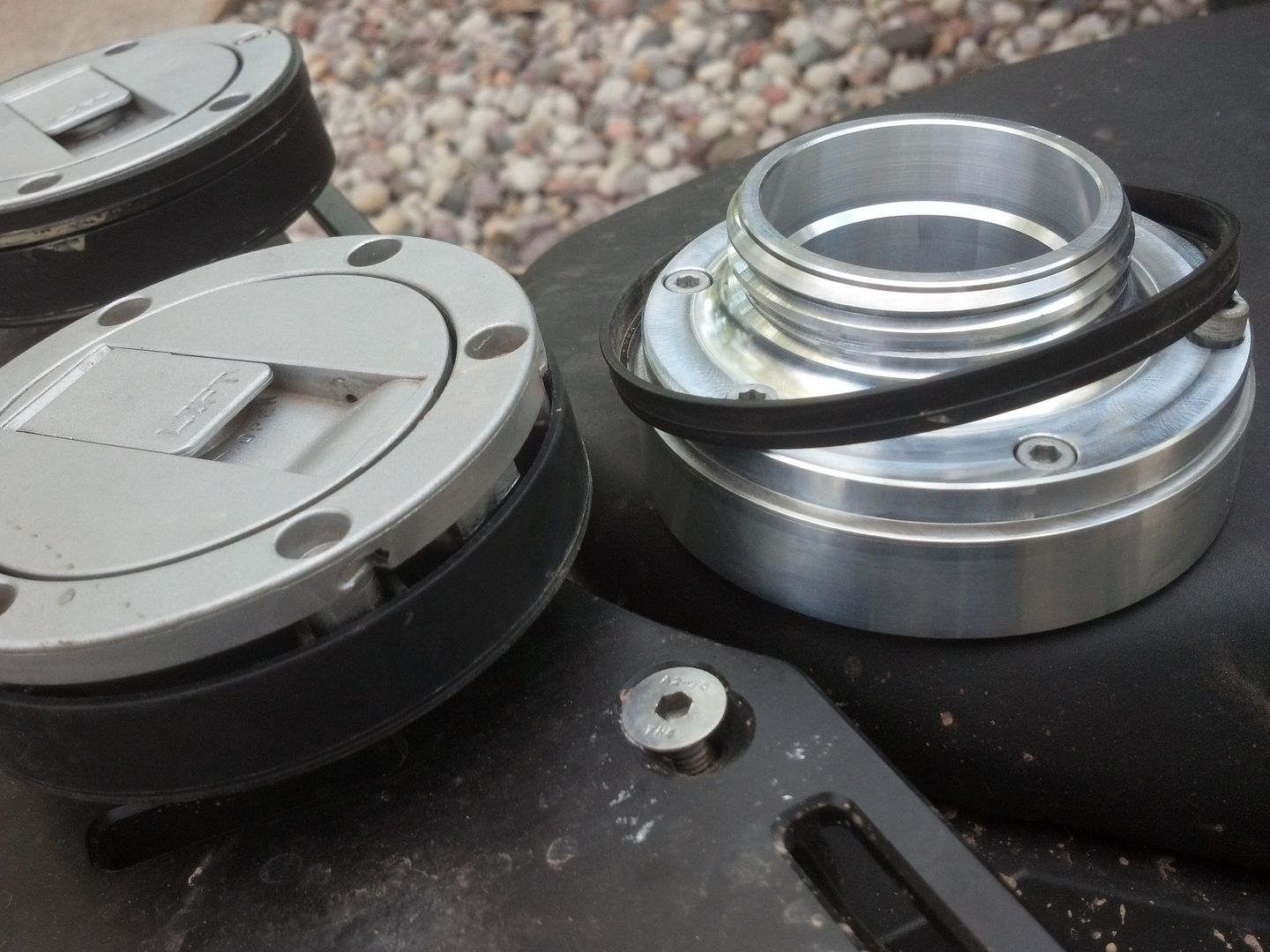 You can see the new filler opening is much larger. I did not get the optional filler filters because they were not ready yet. They simply fit into these & are held by the ridge on the internal bore. I've found it is easier to fill your tank. The large filler opening allows you to maneuver the filler nozzle and find the "sweet spot" for a faster fill-up. Found less splashback has occurred!
I got these from CJ Designs. There are black & orange anodized available, with filters optional as well. It is a "standard" filler cap, so there is many available out there. Craig is temporarily closed due to he is moving and I was able to test the first prototype set available during this time. Pricing was not set yet, but e-mail him if you want to get your name on a set, as they are not even up on his site yet.
But I am pleased with these!
AJ