I had a pair of wheels left over from my project bike that still had plenty of good rubber on them. With Rally season started I decided to use up this rubber and get knobbier tires on my stock wheels. The main difference being the 18" front in lieu of the 21" that is stock for a GS. The Avon Roadriders that were on the wheels are also available in 21" though, I saw a guy at the rally with some.
The wheels had lived in SanFrancisco and the spokes, nipples and hubs were badly corroded. I stripped them with aluminum wheel cleaner and used Kerosine and alumaprep before painting. This was just a quick job so I sprayed over the spokes. Masking/polishing the edge of the rim was a pain, but I am happy with the look.
Still dusty from this weekend's testing (had to see what it could still in the dirt), the paint turned out pretty good for my first time: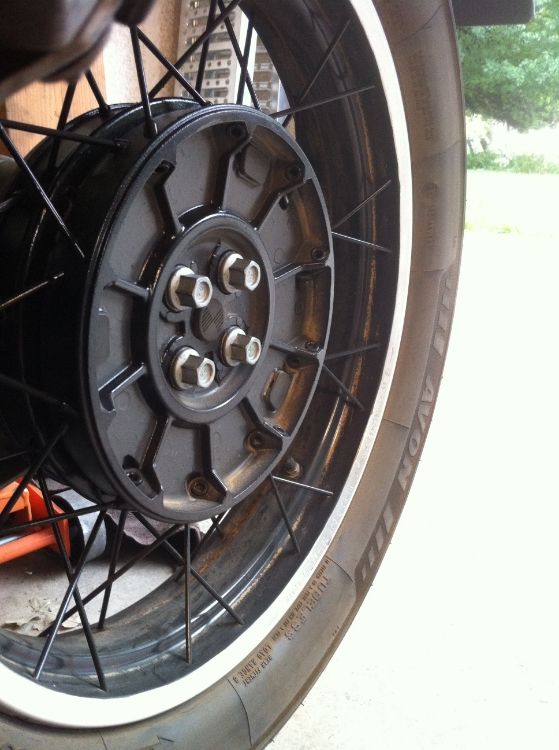 Here are some comparison shots: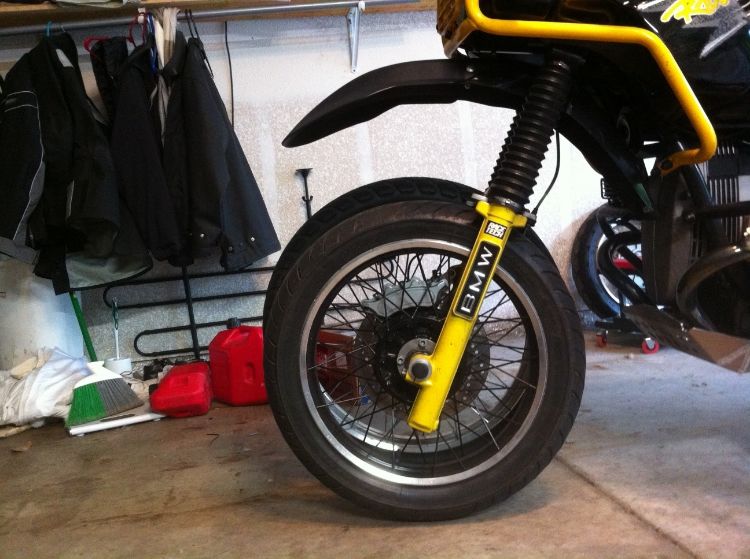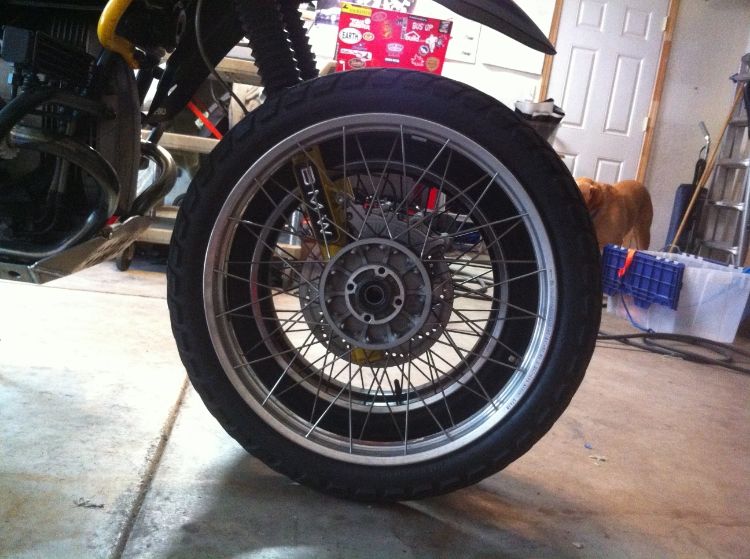 To make the swap easier I moved the disc over, but I had to move the caliper slightly. Chris at
Boxer Metal
helped me fab up some spacers.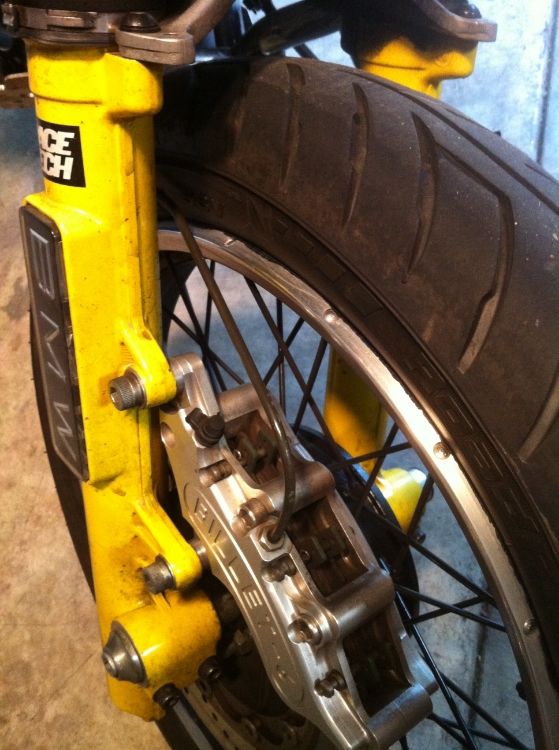 After putting over 550 miles on them this weekend down HWY49 to the 49'er Rally I can confidently say they wont kill me. The difference is not very dramatic in feel, mostly from the profile of the tires. Maybe a bit slower to turn-in but less twitchy when leaned on a long sweeper or over a rough road. My brother rode with me on his 92'R100GS with Heidenaus to compare it to. Once I had my confidence up I was able to smoke him in the curves.
All in all it's serving it's purpose, using up good rubber that was just sitting around. Now I just have to pick out some aggressive knobbies for my other wheels to make this really make sense.
What do you guys think? Has anyone else tried this?