Plan your
MOA
trip with an extra day on Wednesday July 17th for
AltRider's MOA Ride
to enjoy Oregon's epic riding trails and views. Dave Wachs, a seasoned local rider, has created an awesome route around Detroit Lake, beautiful Mt. Jefferson and Olallie Lake.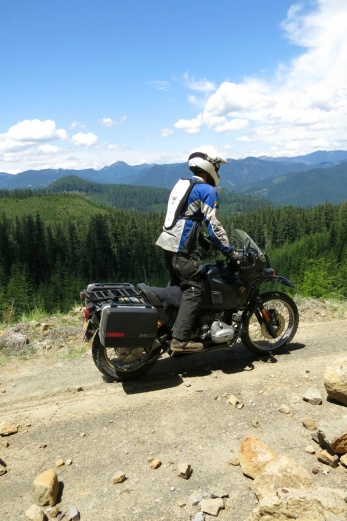 You'll see beautiful Mt Jefferson, Lake Detroit, Lake Olallie, and many other gorgeous spots during the ride.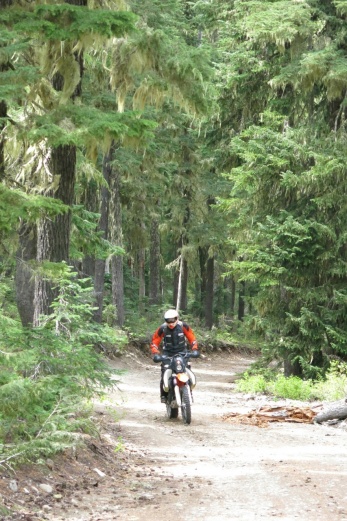 Ride all kinds of terrain along the lush forests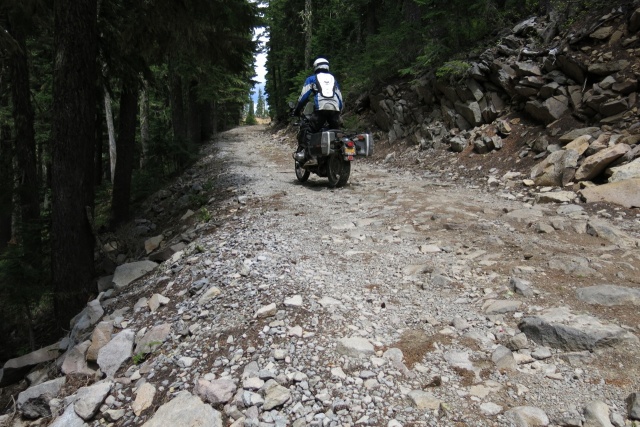 Take in all the beauty Oregon's backcountry has to offer
We will meet at the campgrounds at 8:30 AM for a riders meeting and off-road seminar by Jeremy Lebreton. Then we leave for a day of enjoying Oregon's beautiful backcountry with a staggered GPS led ride set up by local riding expert Dave Wachs. You will be split up into groups based on skill level so whether you just purchased your first adventure bike or have been riding since you could walk, all are encouraged to attend. After a morning of riding through some of the most scenic terrain Oregon has to offer, we'll stop for a catered lunch at scenic Olallie Lake so you'll have plenty of energy for the rest of the day. Get back on the trail with an afternoon that includes climbing elevations of Mt. Jefferson and touring around the Indian reservations in the area—don't forget your GoPro's and camera's to remember the gorgeous views.
Take a look at
AltRider's Adventure Ride at BMW MOA Rally in 2011
We'll be back at the campgrounds by dusk so there will be plenty of time to rest up for the rally itself. What better way to start the BMW MOA Rally than seeing new places, making new friends and great memories of using your adventure bike for its true purpose?
Head over to our
website
to reserve your spot on Altrider's BMW MOA Adventure Ride 2013. We'll see you during the rally at AltRider booth # 59. We are offering free installs on anyAltRider products purchased during the rally, so stop by and check out our products in person, ask any questions you have or just talk shop.