AltRider
skid plates
for the Husqvarna TR 650 Terra and Strada are in production right now, and will be shipped out to those of you that have pre-ordered them in early August.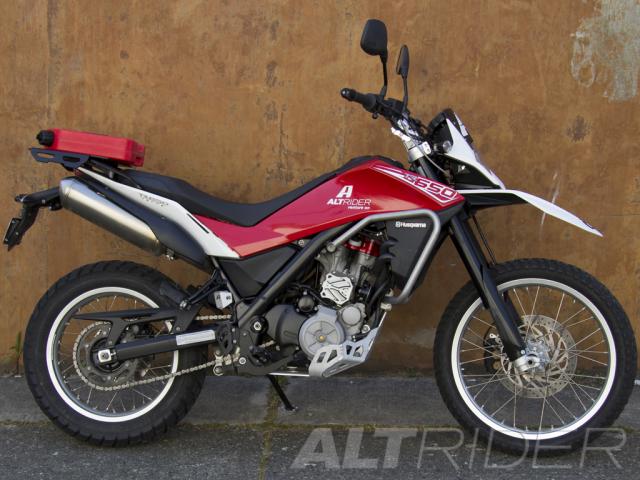 The AltRider skid plate covers the water pump, oil filter, heat exchanger, header pipe and the low hanging oil line bolt on the bottom of the bike. The flanges come up to shield the side cases of the engine from debris as well. Like all of our skid plates, it's constructed from 3/16" (4.76 mm) anodized aluminum, and hand TIG welded to provide the greatest strength. Radiused edges keep the plate closely conformed to the underside of your bike for protection giving you more ground clearance.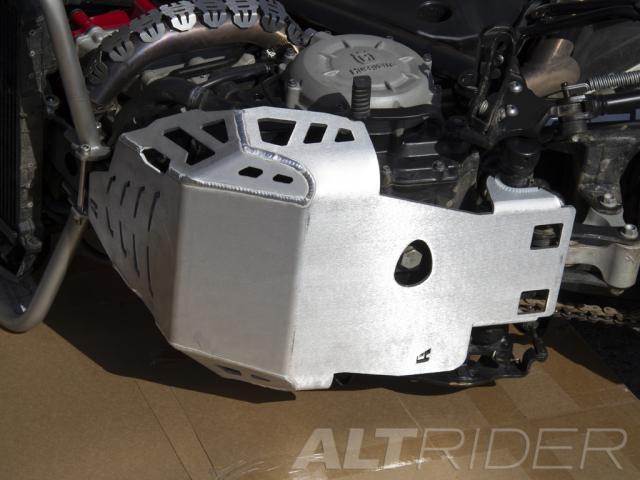 For more info on the AltRider skid plate, click
here
.Check out our TR 650
crash bars
now available for shipping. If you guys have any questions feel free to let us know.