This is my thread for stray motorcycling pics that don't really need a full ride report. I live near Rotorua on the North Island of NZ & we have a nice variety of roads & trails nearby.
Last week I stripped the 640 down into trailbike mode...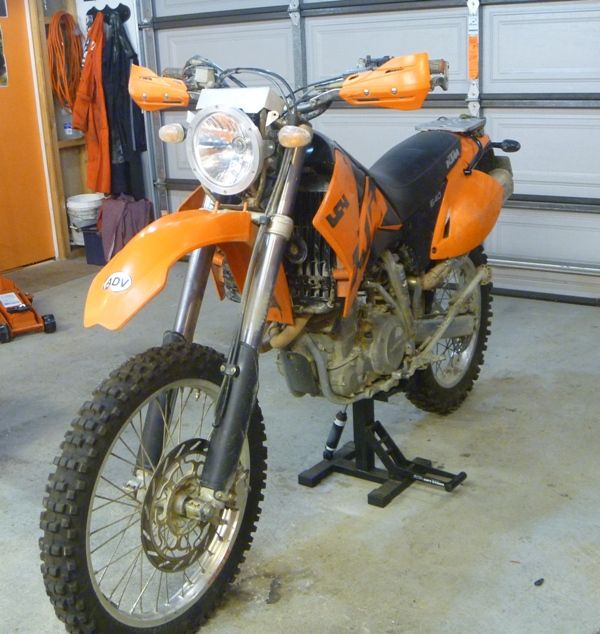 ...for some riding in the Whirinaki forest, about 1.5 hrs drive from my place. We have a midwinter campout there each year & there were a few starters for some dirty action on the bikes.
Roger on his 450 Husaberg: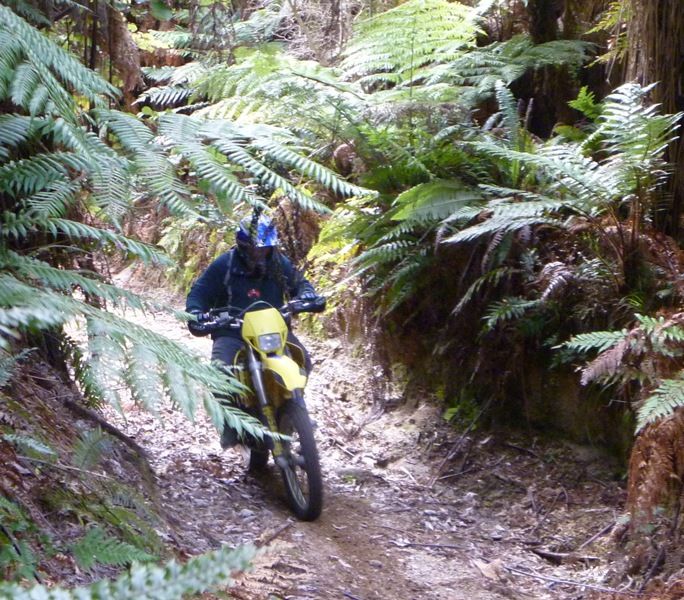 Alex on the 200EXC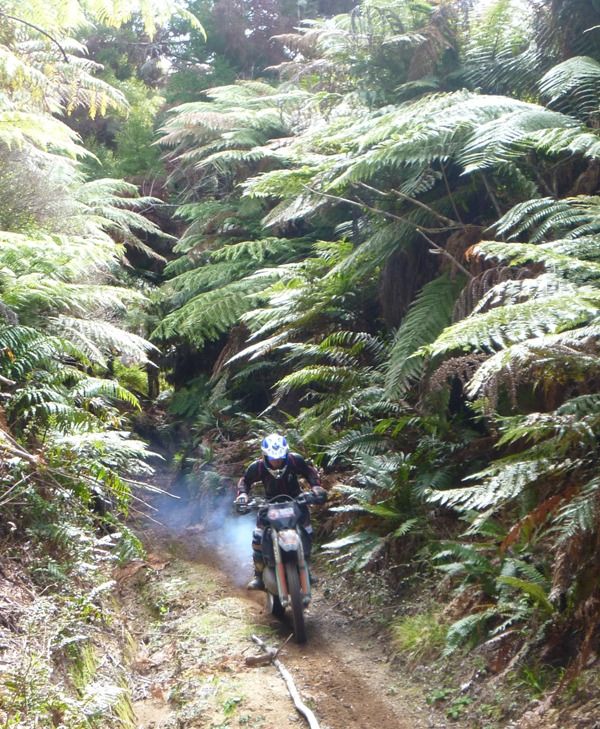 & young Chris getting to grips with clutch control on the 80: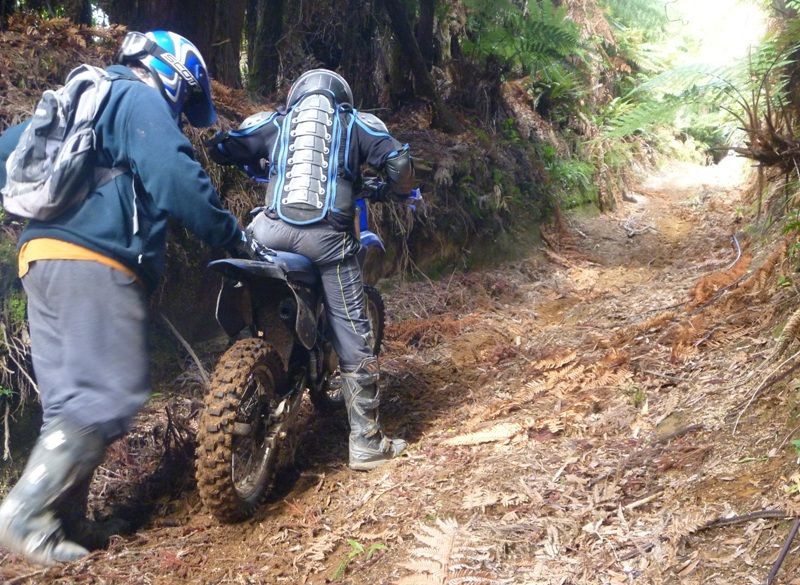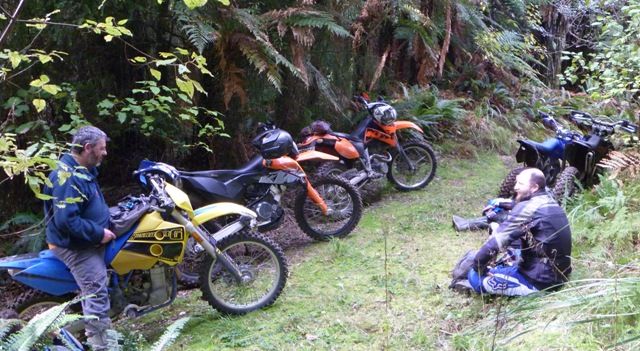 Somehow I missed getting any pics of Mark on his Husky, it was hard to keep the 510 in sight for very long!
There is a big network of old logging tracks in the area, from mild gravel to hell gnarly steep rutted mud. The native forest is quite scenic in places too with lots of massive old trees, including this one that had fallen over the track:
Hairy Chris's 690 & my 640 are a bit porky compared with the other guys lightweight enduro weapons, but with 5 helpers they leap logs pretty good! Hairy Chris also earns style points for riding down from Auckland with a set of knobbys strapped to the back to swap on for the weekend, then swapping back to road rubber for the trip home. The rest of us were trailer trash but someone had to haul in the beer
Rogers 'berg goes over a bit easier: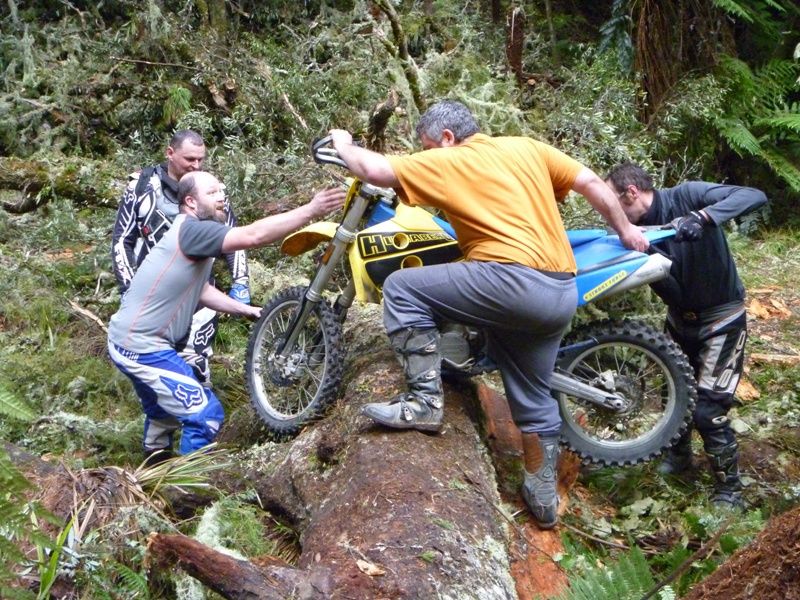 After some exploration & another workout cutting branches & lifting the bikes over a mess of fallen trees we made it out to a fire lookout.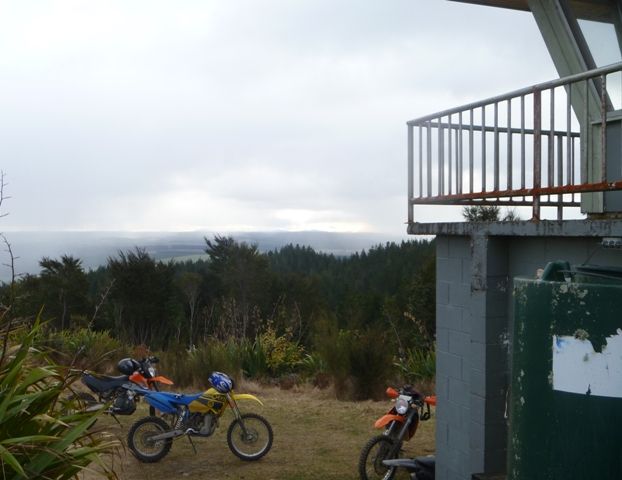 From there it was a cruise back to camp & a few well earned beers in front of the fire
The next day saw some more exploration & a hill that thwarted the 640 but no pics.
Cheers
Clint