Here is an opportunity to get yourself a very high quality set of light mounts that fit a need where options are very limited.
These billet ALU. fork brackets are incredibly strong and manufactured by ADV Member 900twin.
He used them to mount a set of Cyclops Long Range LED lights, But they will work with other brands as well, of course we hope you choose Cyclops Lights, but if not this still might work for you.
Right now the intent is to make them for 60MM fork tubes, KTM adv, SE,SMR,XCF,EXC aor any bike using 60MM upper tubes.
If you need a size other than that, let us know and we will see if the interest is there for other sizes.
This thread is to gage interest and see if we can get at least 10 committed riders who want the best. If we can do that we will get a run going.
I can tell you that having lights that turn with the bars comes in handy.
Priced at 179.95 with Black anodizing.
Let us know what you think.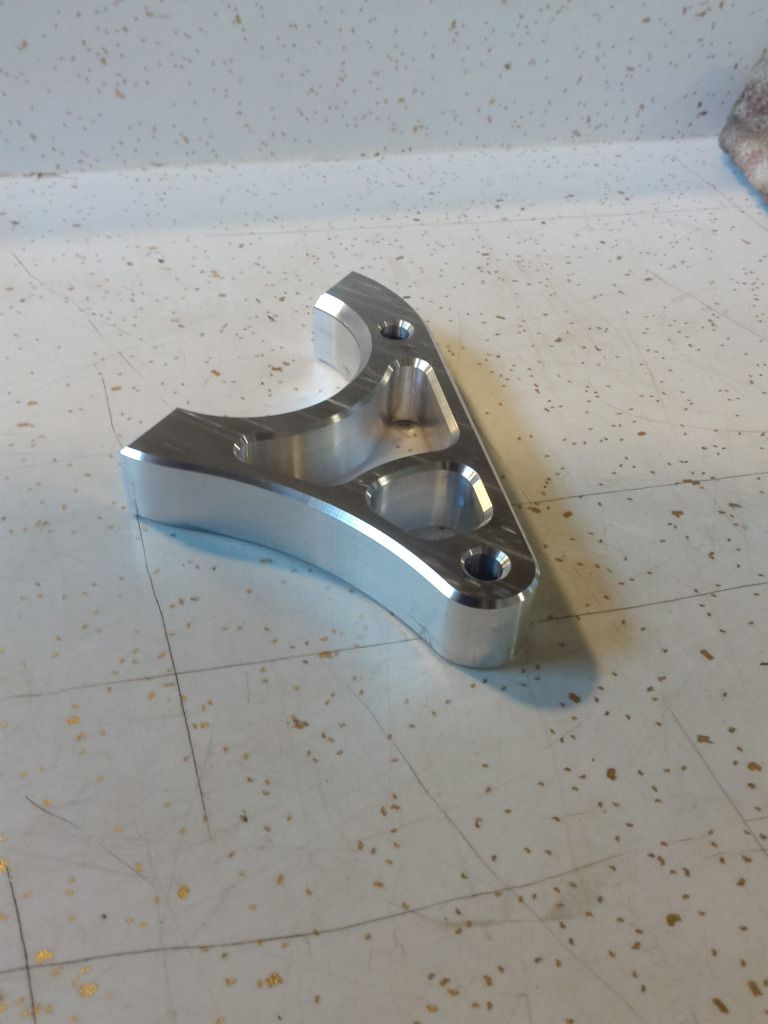 Did we say Strong??