We were up before dawn.
I didnt realise this when we set the tent up, but there was a streetlight right above the campsite, and it shone in our eyes all night long.
It was anoying....
And of course, as soon as we went to take the tent down at 5:00am, it went out, leaving us in near total darkness...
But we managed to get camp all packed up and were on the road, headed North on the Natchez Trace Parkway, in the dark.
We rode for about two hours and got off the Parkway to find some breakfast. I was so hungry I could have eaten fried Okra and grits...
I don't remember the name of the town, but the sign at the townline read something to the effect, "The town that was too pretty to burn." I guess this had something to do with the Civil War...
There were some classic old buildings. I beleive this was the City Hall.
We went round and round trying to find a place to eat.
Eventually we gave up and settled for Tater Tots and plastic eggs at the Sonic on the far side of town.
While looking at the Natchez Trace Parkway map, I noticed that we were not too far from Vicksburg Mississippi. I'm a bit of a history buff, and when I found out that they had a restored Iron Clad battleship I HAD to go see it.
So we ride north to Vicksburg, and went to the Vicksburg National Military Park. My National Parks Pass was still vadil from my National Parks Tour last September so we go in for free.
Here's MotoAdventureGal at the entrance to the Park.
We slowly rode the loop road and saw all the monuments and battlefields.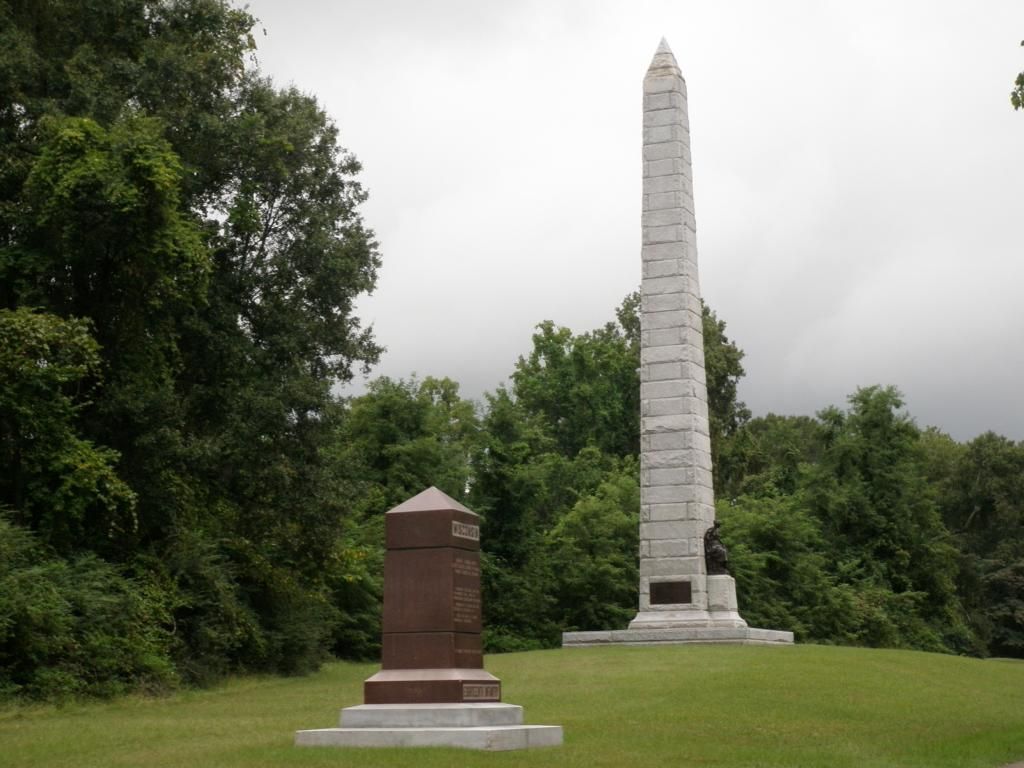 I knew a little about the siege of Vicksburg, but as I read the plaques, and saw the battlefields, I began to understand - again - the tremendous violence and destruction that the Civil created. Thousands of young men, fighting for an ideal, a belief, and a country that was on the brink of self destructon. An entire nation divided...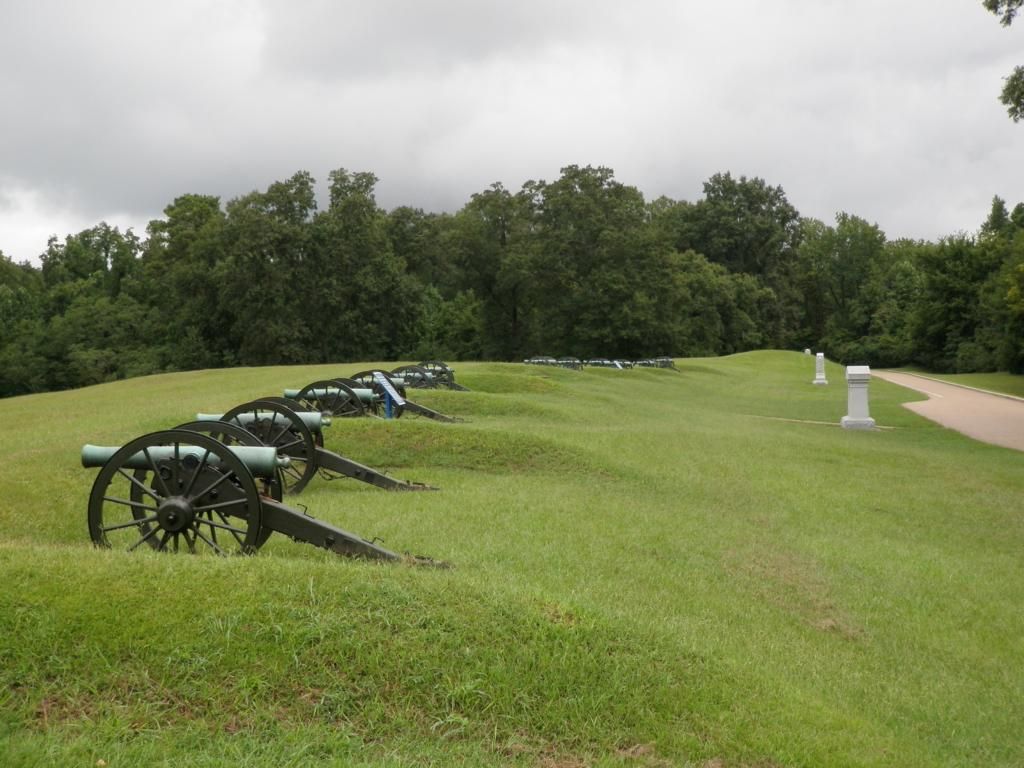 Soldiers charging against lines of cannon and riflemen.
The carnage must have been amazing. I became very solemn.
When we came to the Illinios Monument I was stunned silent.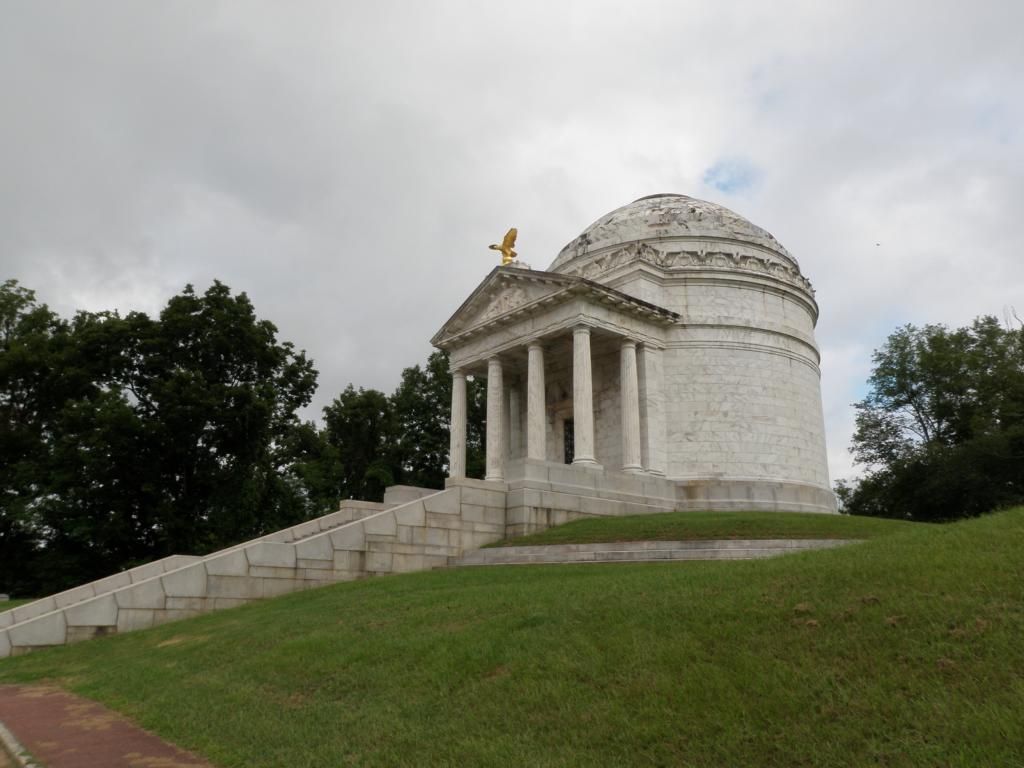 As I climbed the fourty seven steps, one for each day of the siege of Vicksburg, my throat drew tight, and my eyes began to water.
Inside were sixty bronze tablets naming all 36,325 Illinois soldiers who participated in the Vicksburg Campaign. And this was just one of hundreds of divisions who fought here.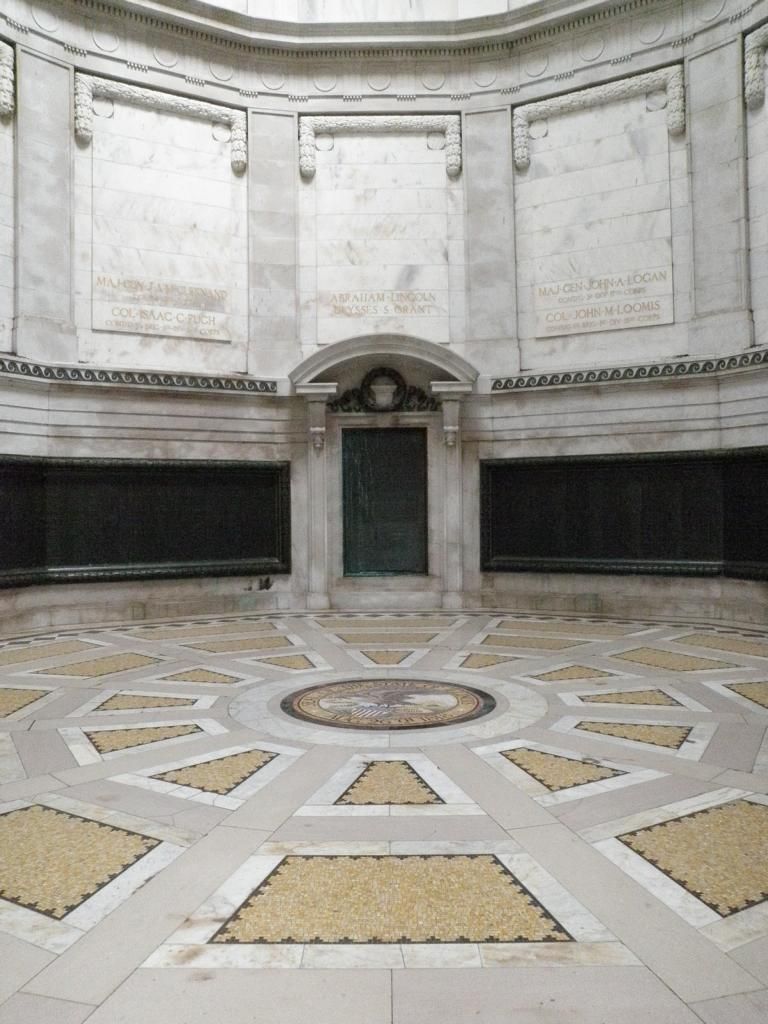 Looking up.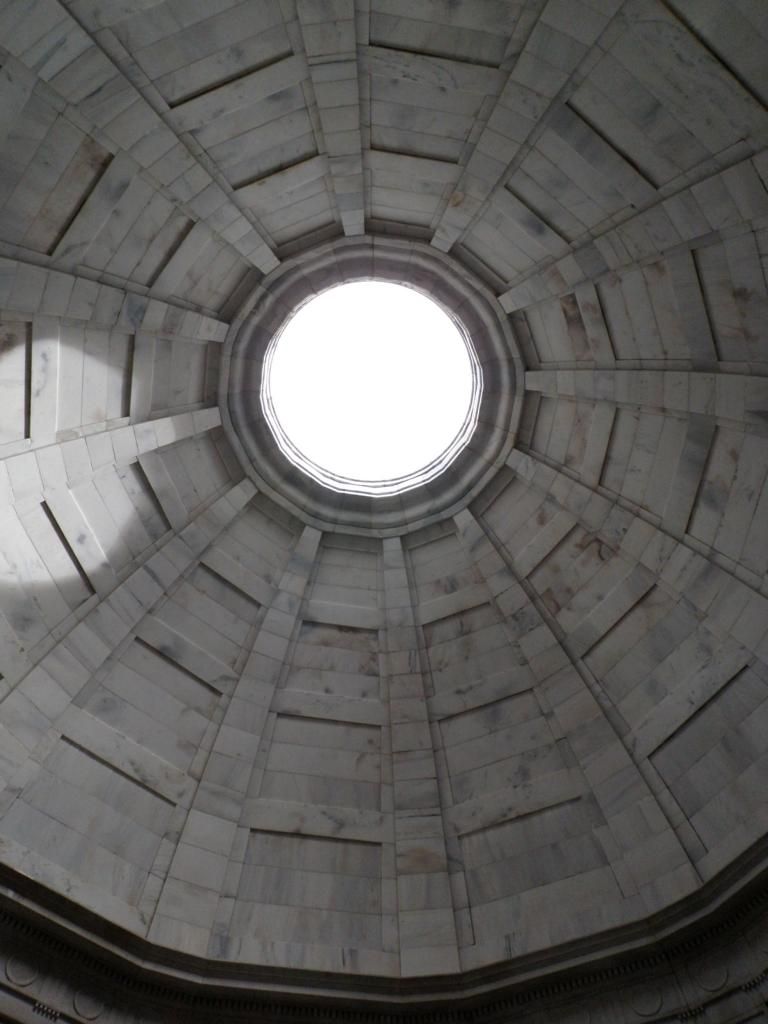 When I read the engraving with the excerpt of Abraham Lincoln's Second Inaugural Address; the full force of the destruction of the Civil War and war in general hit me.
I nearly broke down and cried.
"With malice toward none, with charity for all,
...let us strive on to finish the work we are in,
...to do all which may achieve and cherish a just and lasting peace among ourselves and with all nations."
If only such words were spoken truthfuly today, and taken to heart by everyone, this planet could be a heaven for all...
We rode the rest of the monument loop in silence...
Except for Tiger, my KTM, who purred loudly through his twin Remus exhausts. (It's such a happy bike.)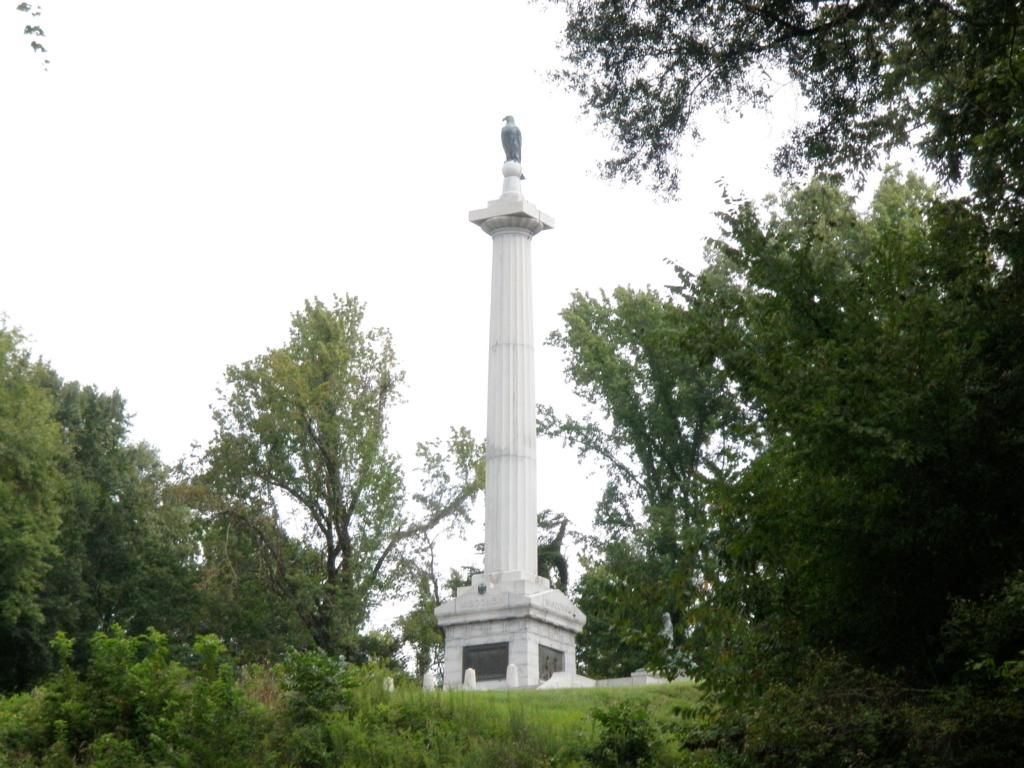 As we neared the end of the Park Loop I saw what I had come here to see.
The restored Ironclad battleship, the USS Cairo.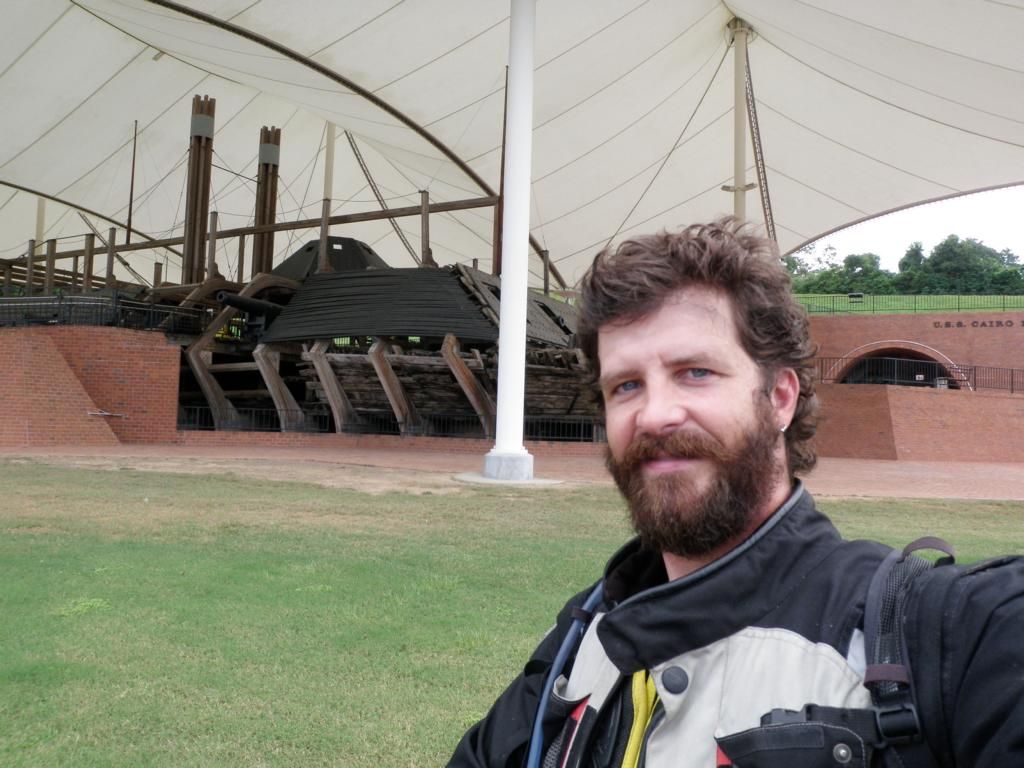 Here's what it looked like in 1862.
And after 148 years later and a partial restoration, here's what it looks like now.
A view of the starboard bow.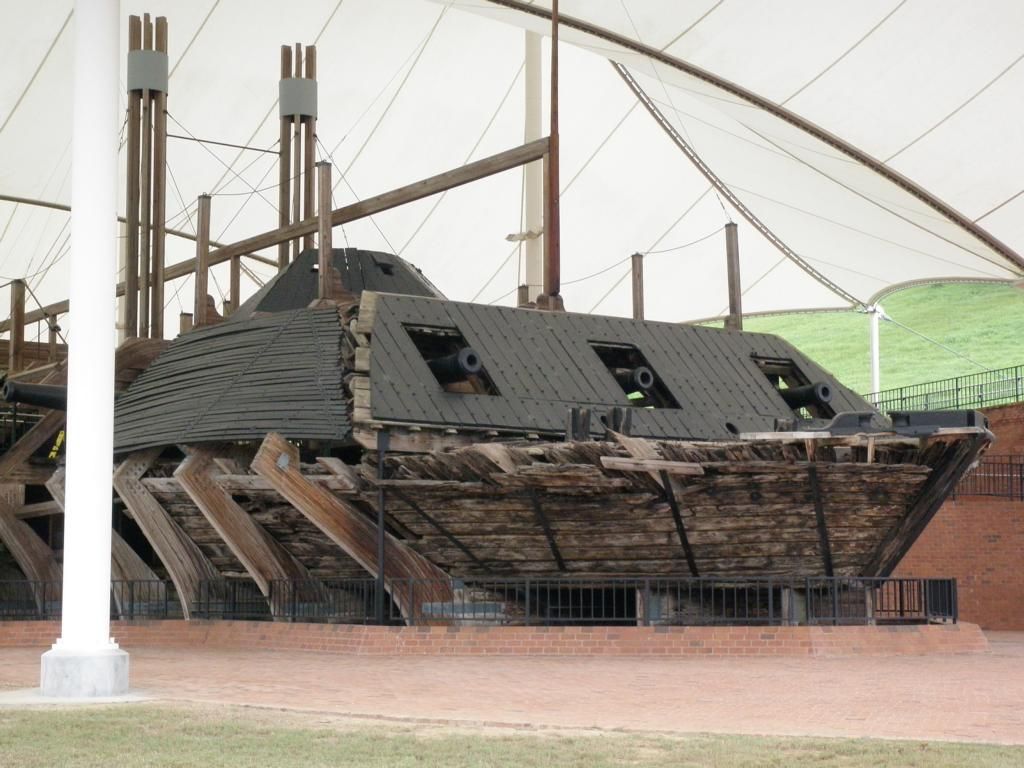 A view of the restored section.
From the inside: you can see all the boliers and steam engines.
If you want to learn more about this amazing piece of mechanical engineering, and history here's a link for you:
http://en.wikipedia.org/wiki/USS_Cairo_(1861)
I also wrote up more detailed Ride Report here on ADVrider.
Check it out.
http://www.advrider.com/forums/showthread.php?t=538428
After leaving the Vicksburg National Battlefield Monument we had lunch, bought some food supplies and rode back to the Natchez Trace Parkway.
But look out for Bears!
The Natchez Trace Parkway is a wonderful road. No ugly signs, no powerlines, just a quiet journey.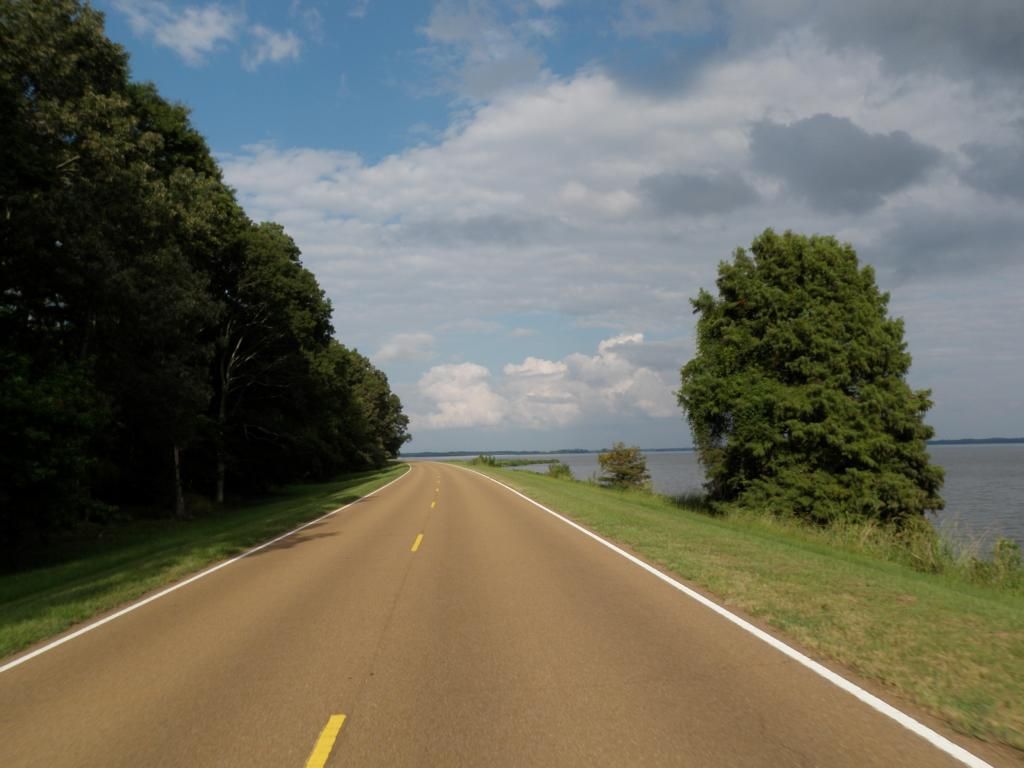 We stopped alongside the road, and look a break by a lake.
Tiger likes!!!
We passed a Cypress swamp.
Pretty cool. We don't have this in New England.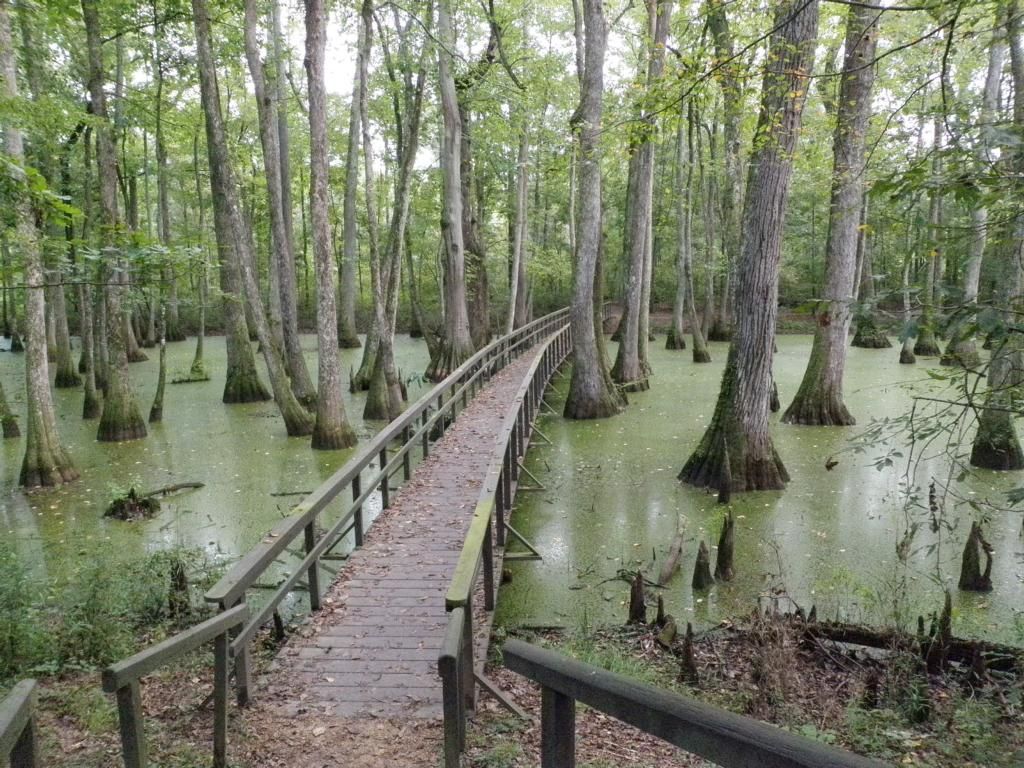 After checking out the swap, we continued north looking for a place to camp for the night.
The sun was setting turning the hayfields a golden color.
I was keeping a watchful eye out for deer.
After a while we found a campground, set up Camp Snuggly, and I made dinner.
Yeup, you guessed it, canned chicken and some kind of powdered potato. I AM the one pan gourmet.
After dinner we took "bird baths" in the washroom sink and used the hot air hand driers to warm up.
That night a big thunderstorm came through, but we stayed warm and dry in our little tent.
Q~