This little triple now resides in me garage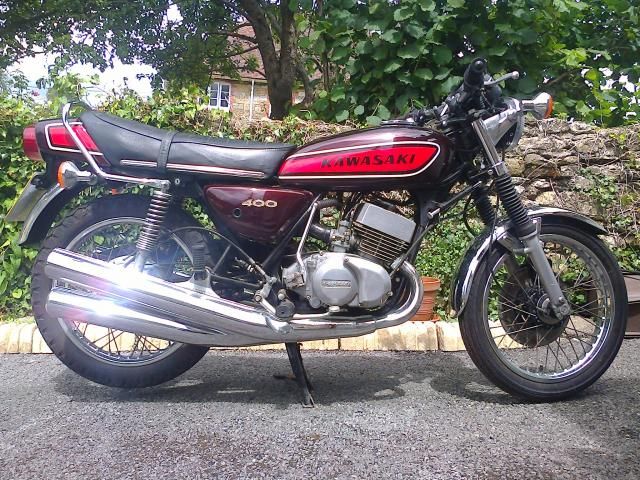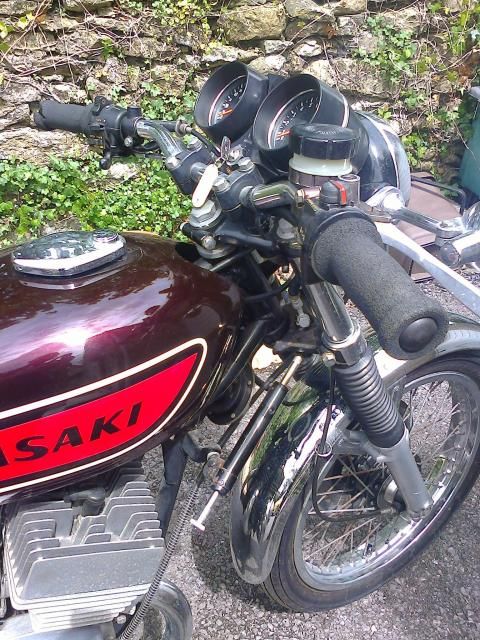 The bike was bought by a chap Pasc was chatting to - he bought it in the early 1990's and after a year or so of riding it around put it in his garage, where it sat until last year when Pasc bought it .......
LAST TAXED 1993-4
The best thing is its fairly untouched/original - just the tyres and some fork gaiters.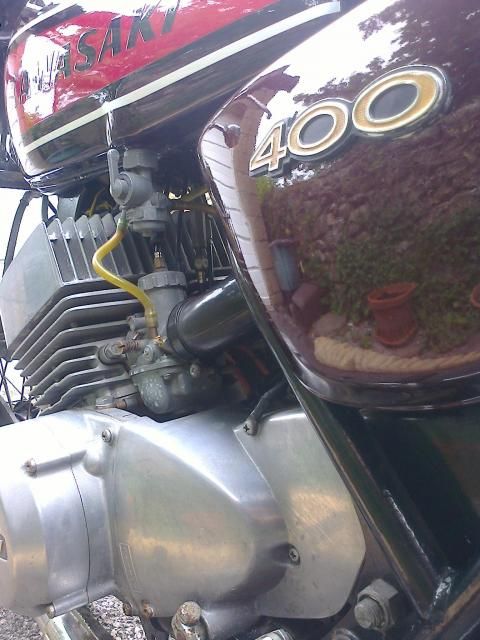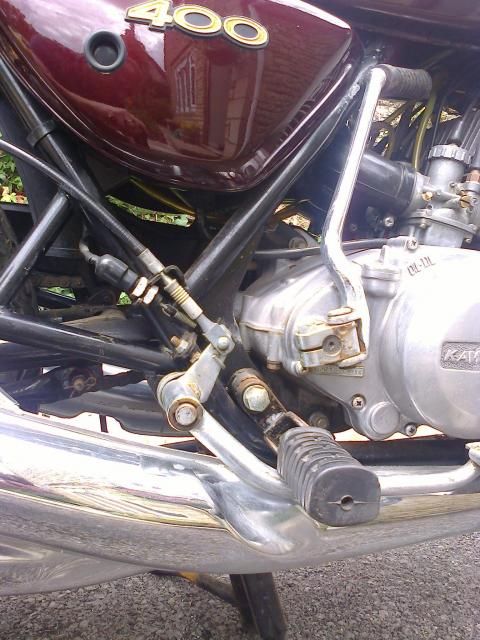 Just needed a weekend spent cleaning it up & giving it a thorough going over.
I don't intend to change or spoil the 40yr patina - its gonna remain as a nice classic in tidy but used condition
So I spent some time sorting the bike out....... # 3 choke was stuck so freed it with the hot-air gun, replaced all the hard fuel hoses, new plugs, HT leads & caps, cleaned and set the point gaps and finally the timing.....
This morning I decided to clean it up and prepare for its first MOT in +20yrs
http://youtu.be/JlYvJcEciI8
Lovin' this bike