Better wrap it up...
Stories...
Stories...
Stories...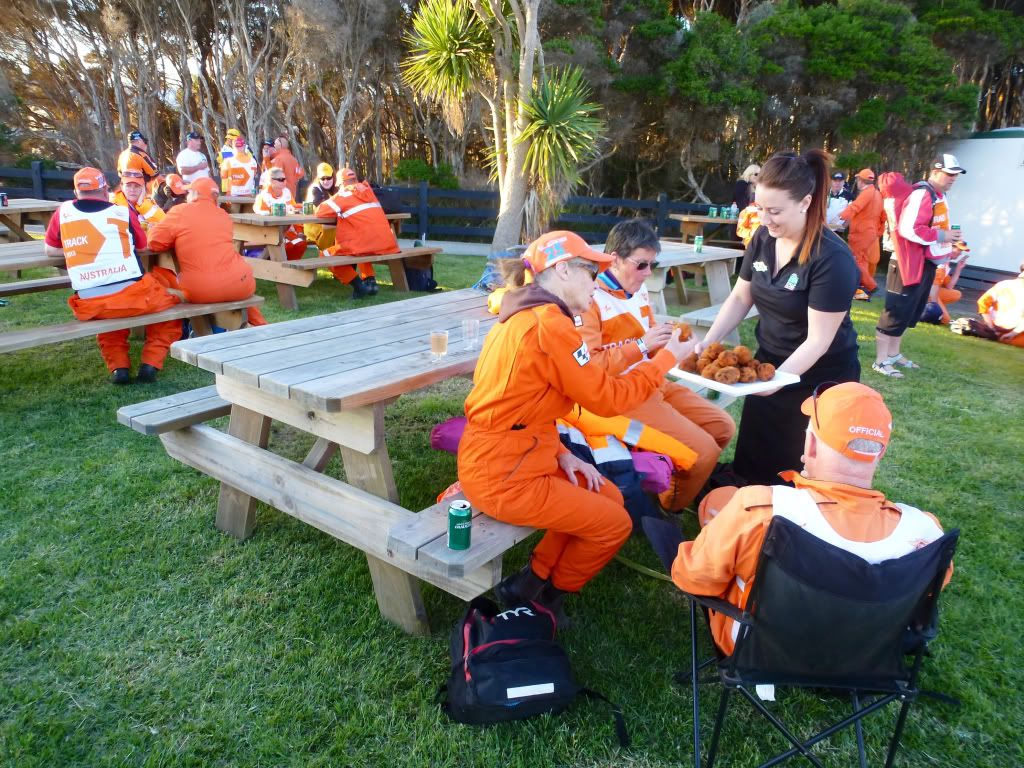 Unfortunately my story ain't so good.....after 12 Yrs helping to make it happen at P.I., this is the first time we haven't had total, unlimited access at the end of the day. Fer chrissakes, we were effectively 'arrested' at the muster shed on the Wednsday afternoon, and driven back to the camping area. Locked gates everywhere....'Rent a Nazi' was rampant.
Yuz may notice there are no pix of the Factory bikes...Never before have we been excluded from Pit Lane in the afternoon. A lot of these teams know us and invite us into their garage, usually a bit later in the evening...(The stories I could tell!
). This is when the really top teams open up and bring the bikes out. Meticulous preparation. And it shows. Can't share it this year!
We were turfed out early on the Friday evening, and didn't set foot in Pit Lane Saturday evening.
So that's it for me. I reckon SOME incentive has to be there, considering you're standing on your feet for at least 10 Hrs a day, in typically freakish weather, under some degree of responsibility, and pressure to perform. And as beautiful as P.I.is, not every trackside spot is Primo....
We'll see how the Supers go in February, but if its the same, I'm gunna be REALLY sad.
Anyway, I STOLE this....
Fuck em!