Start at 8 AM, enter Honda Civic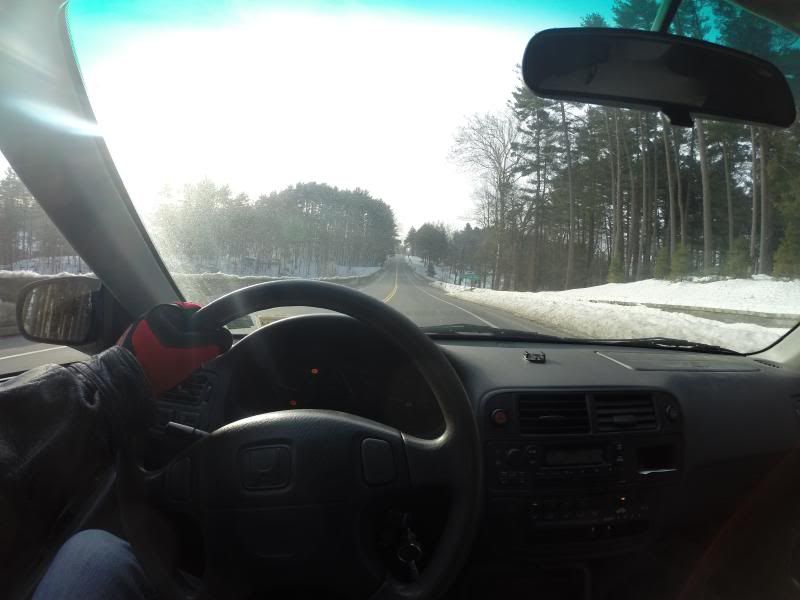 Realize that this day might cost some money. Where can I get money?
AHA!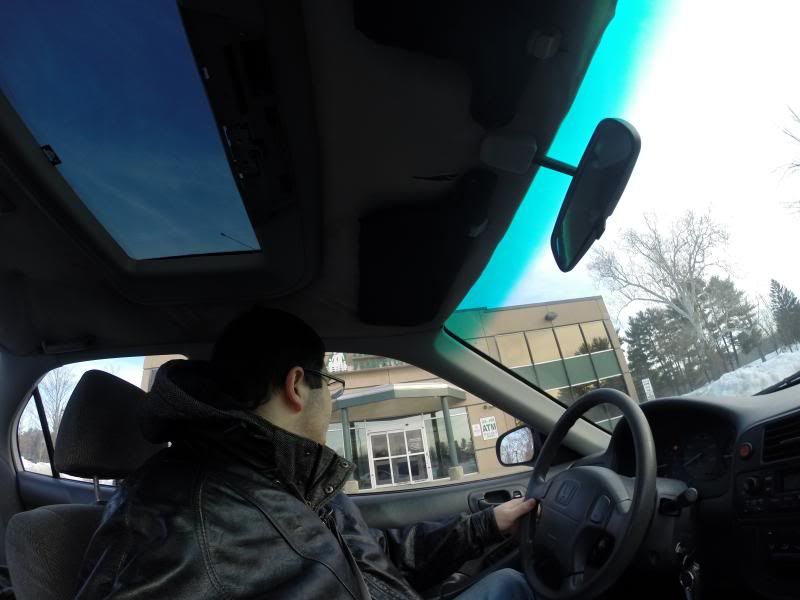 ---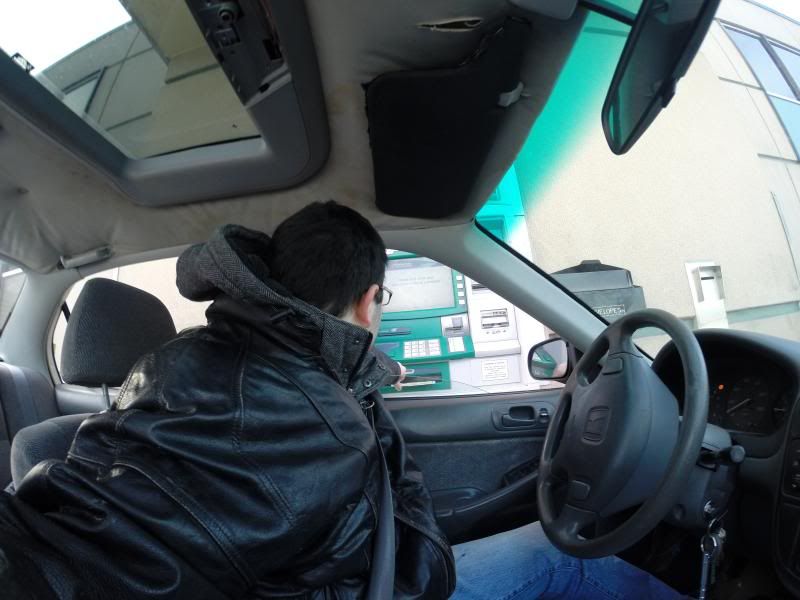 From there, Drive 20 miles South to pick up this BEAST!
Try to get used to how this behemoth drives....
Get Trailer from Uhaul. Forget to take decent picture so this crappy rear view picture happened...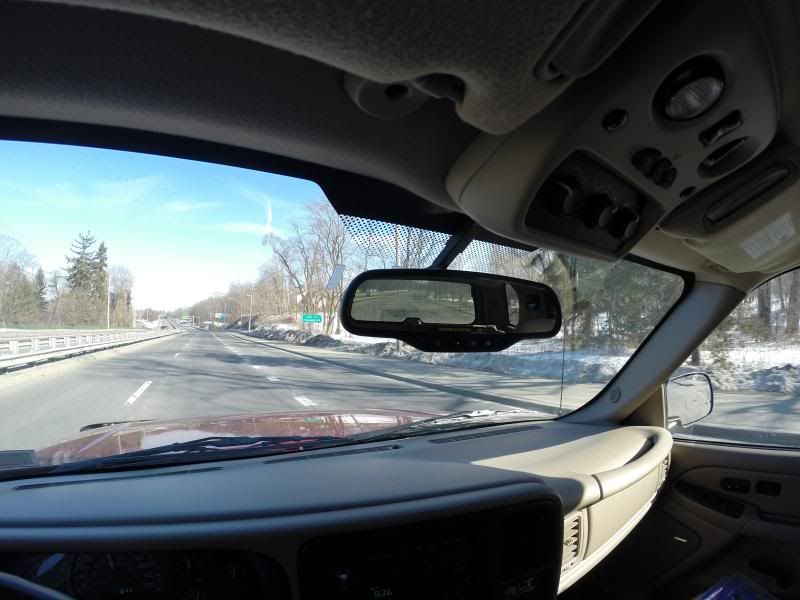 Take the good ol' MHB! Watching out for the cops!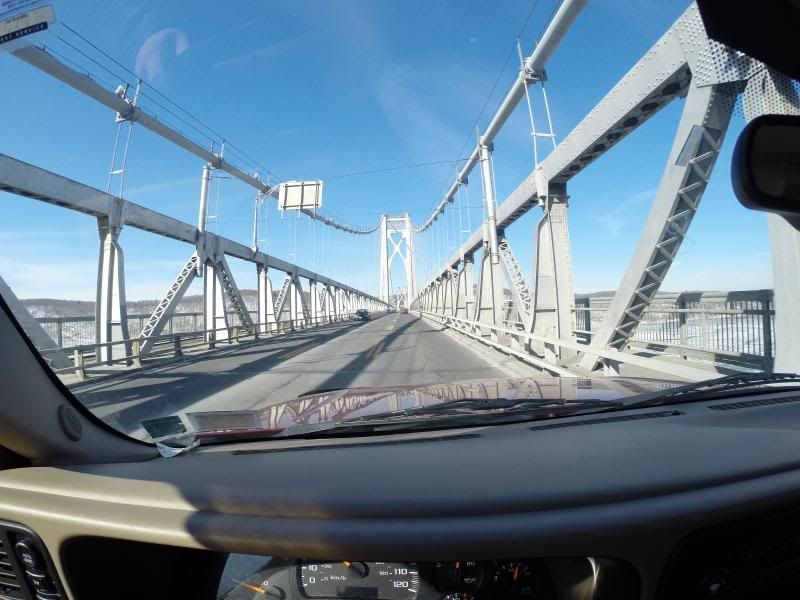 Arrive at dealer, wait around for an hour. Finally get the bike and forget to take a decent picture, so here comes round two of failing at a rear-view pic. Notice that little bike in the mirror!
Realize you're really hungry and eat a donut
Pay $2.50 to cross back into poughkeepsie!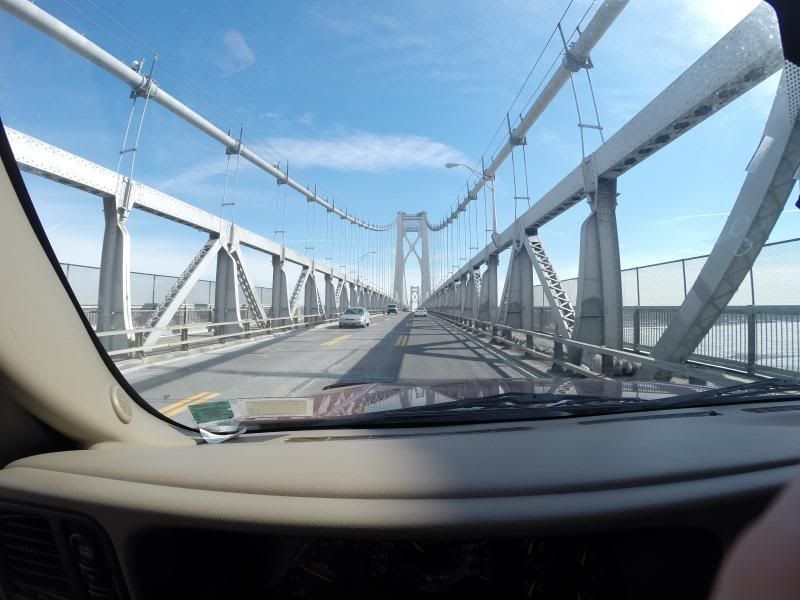 Get the bike to my place. Rush to get trailer returned, Yukon returned then head to work before I'm late!
More pictures manana!