Feed back on Gaiters Seat Covers?
---
I am thinking of a Seargent seat for my 1150, but stumboled on this:
http://www.ebay.com/itm/ROYAL-BLUE-A...item35c3da06d2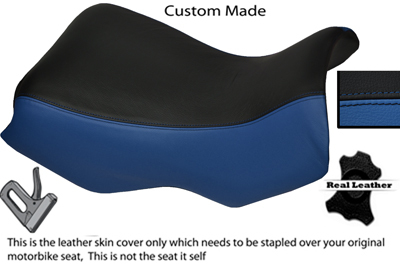 I like my GS seat, it's just seen a few miles. Cover's not expensive, but any feed back? I'm wondering how the instal works, pull the stapes from the old and strech on the new?
__________________
Josh

"Integrity, justice, courage, and action - without these, a person is of no consequence." Don Nelson my friend gone from us, 06/06/04.