I am in the process of swapping the stepped link arm which came on the unit for the flat one as apparently that's the one the 690 enduro needs, I have got the Scotts link arm puller and the stepped arm took some getting off.
I have gone to put the flat arm on and it drops straight on with considerable play around the pin, I have not yet put the nut on but the original stepped one was solid even without the nut and in the instructions you have to press the new arm on with a vice and sockets so im guessing it should be tight.
As you can seen in the video link below there is around 5mm play at the end of the arm, i know the nut will clamp the arm but then the nut and threads are taking all the strain constantly which in my opinion is not very good and will more than likely work the nut loose instead of a nice tight solid pin which will take the force easily?
On the original stepped arm i took off, the pin wedged into it nice and tight hence the need for the scotts puller.
I imagine this play/movement to be not right as a few millimetre play there means a lot at the handlebars but trying to get hold of disappearing Derek at Edmundsons is a joke, i have been trying for the last 3 days and getting a little bit pissed of now! I only ordered from them as rally raid was on holiday, never again!
https://www.youtube.com/watch?v=tYXa...wCxLsHESE57AKw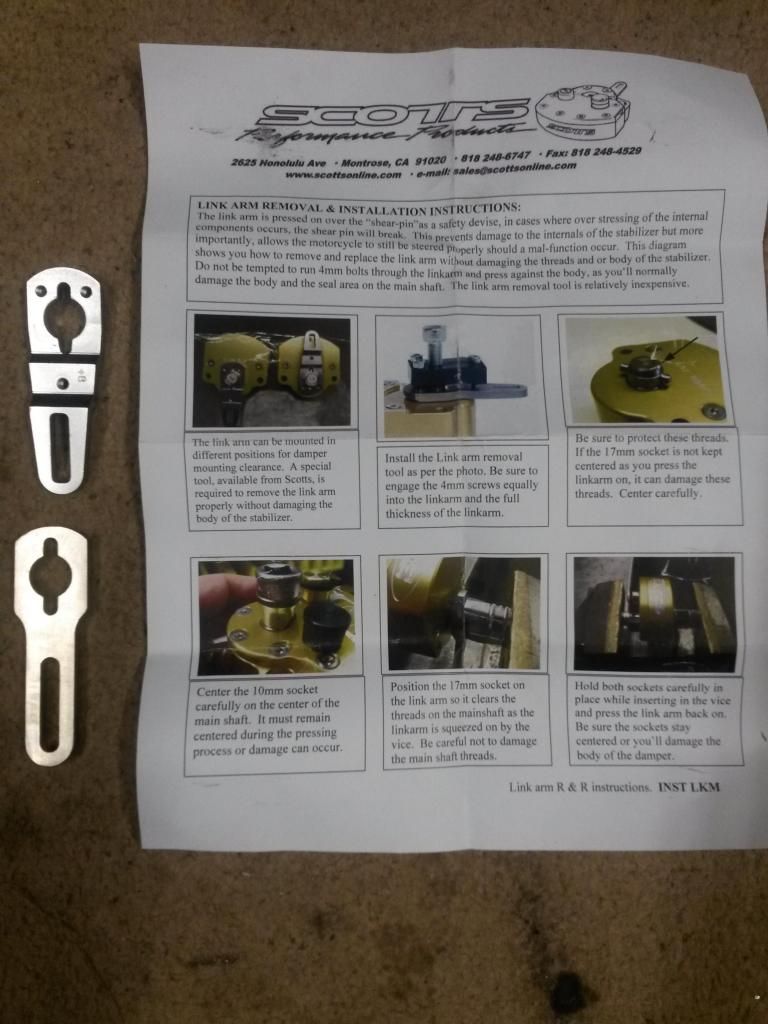 I do however notice on the flat link arm from rally raid there is no holes for the bolts to screw in for the Scotts puller so that suggests you do not need the puller to take the flat one off hence the baggy fit yet on the instructions it shows a flat link arm with holes and the puller attached, do rally raid make this flat link arm pin slot bigger so there is no need for the pulley? Surely it has to be nice and tight?
Ive had this reply from Scotts
""The link arms are all the same dimension where they press over the shear pin. And all of our link arms have three allen holes tapped into them so that the link arm puller can be installed so that it can remove the link arm. There should be no difference in tolerance between any arm""
See what they say tommorow...