for the new G650XC.
this bike really surprised me in the handling for a 650cc dual sport bike. i thought it actually handled more like a 450 than a 650.
the ride started at C4 in Cave Creek, with a pic of a beautiful African Twin.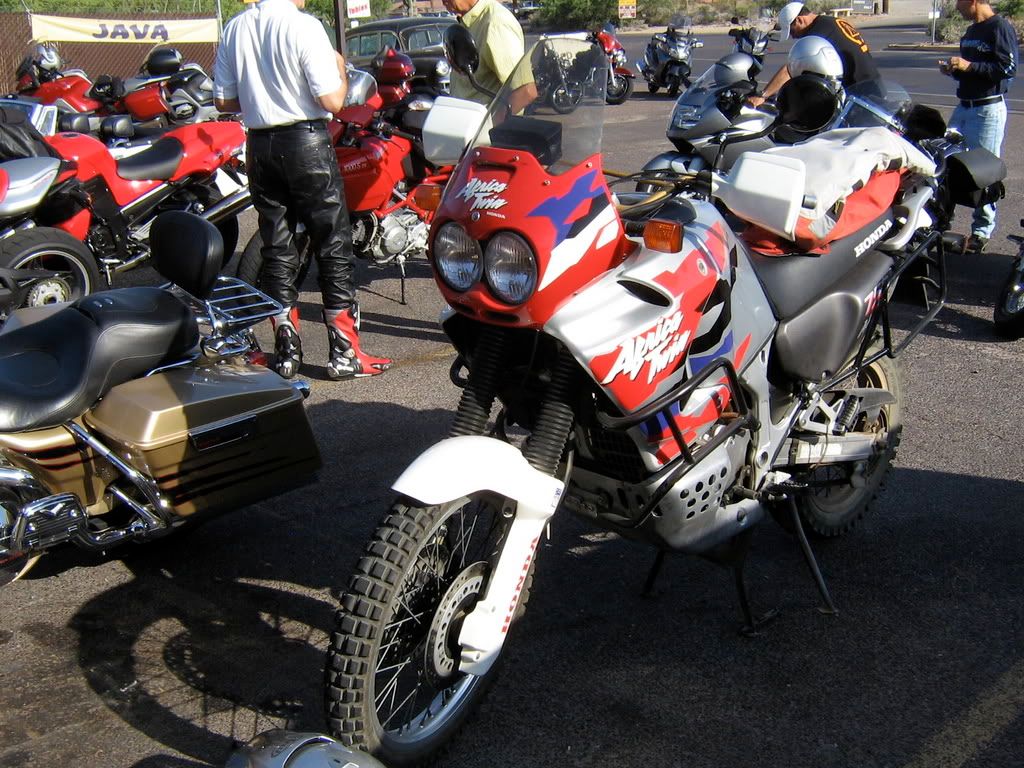 then onto a supposed route from three rivers to camp verde.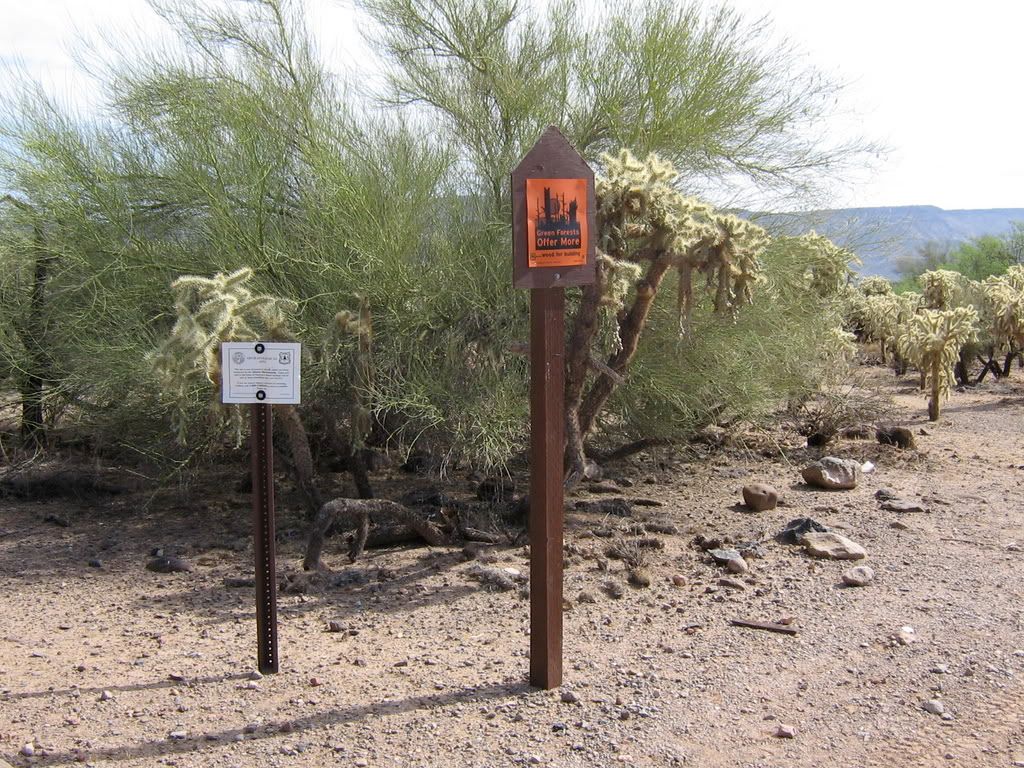 the trail was extremely rocky, and trails tend to end in either dead ends or loop back to previous traveled trails. but the views were beautiful, i like getting away from civilization.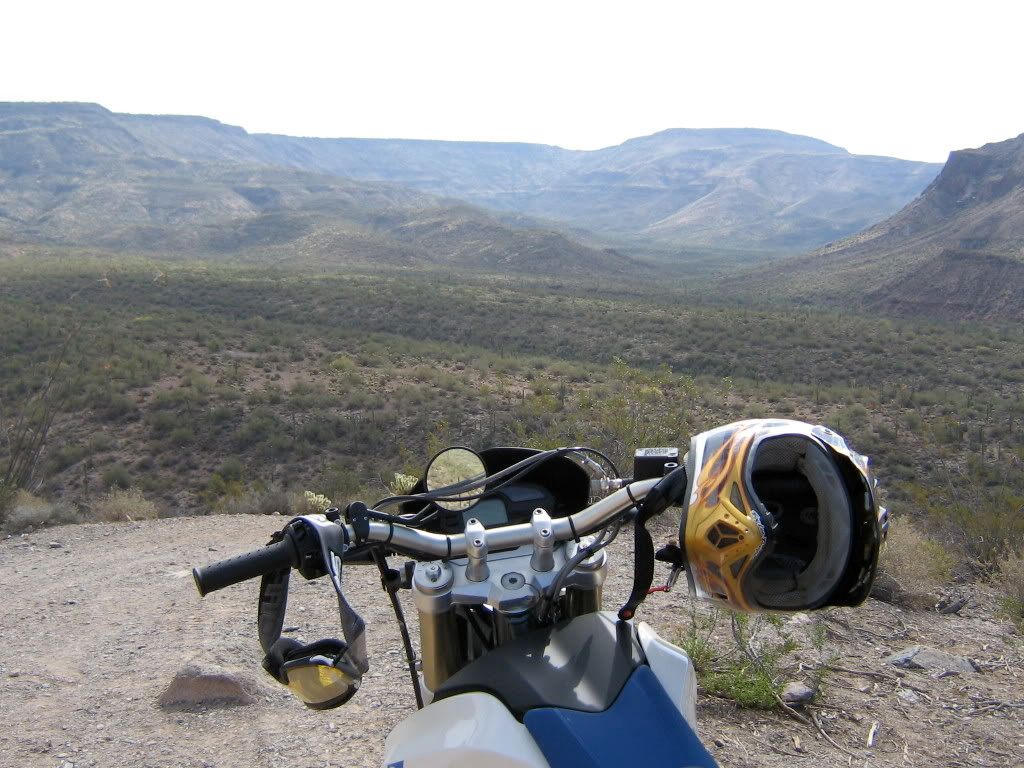 took a break, and decided to take a pic and send it to my daughter via cell.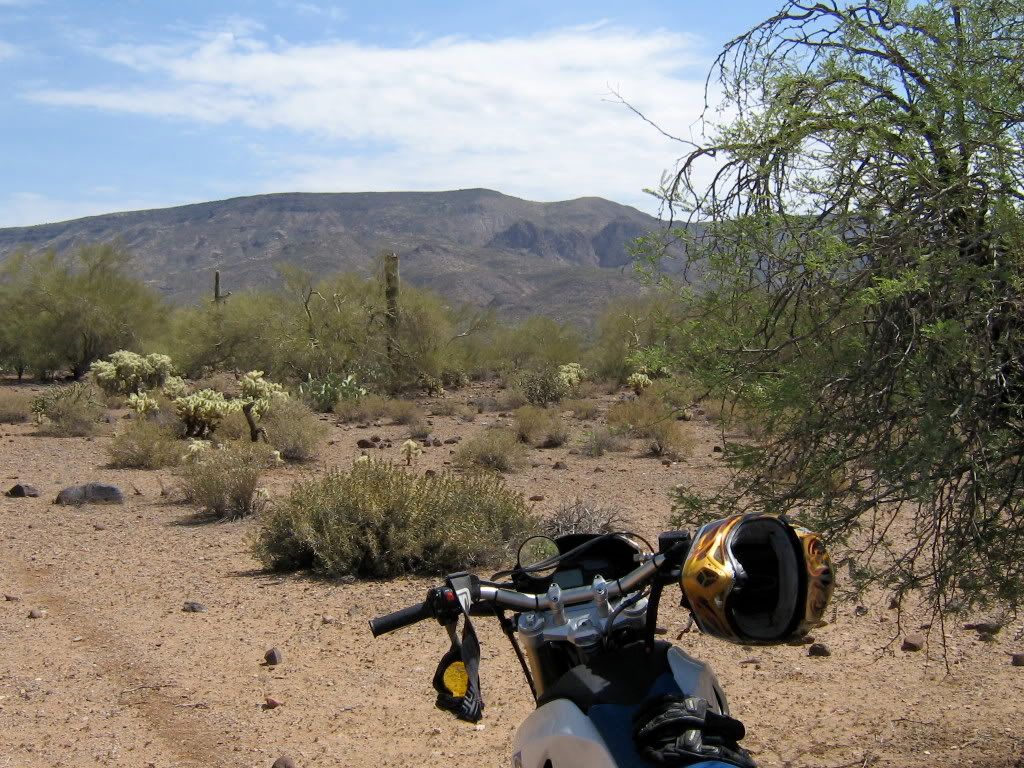 back on the trail.
like i said it was rugged and scenic at the same time, and this trail i leave for another time. for when i have more armor and trail buddies. Oh yeah did i mention rocky.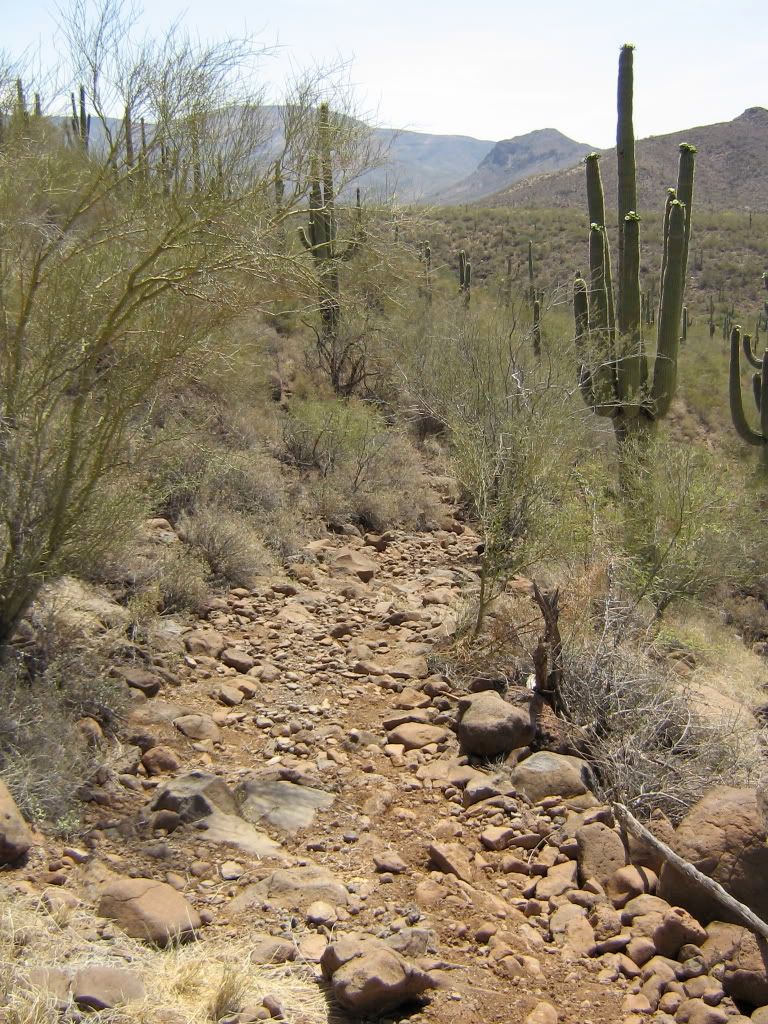 after unsuccesfully wandering around the desert looking for a clear route to camp verde i gave up and hit the pavement. towards three river i explored some more trails.
this was the first good hill climb to test the G650XC on, and she performed flawlessly.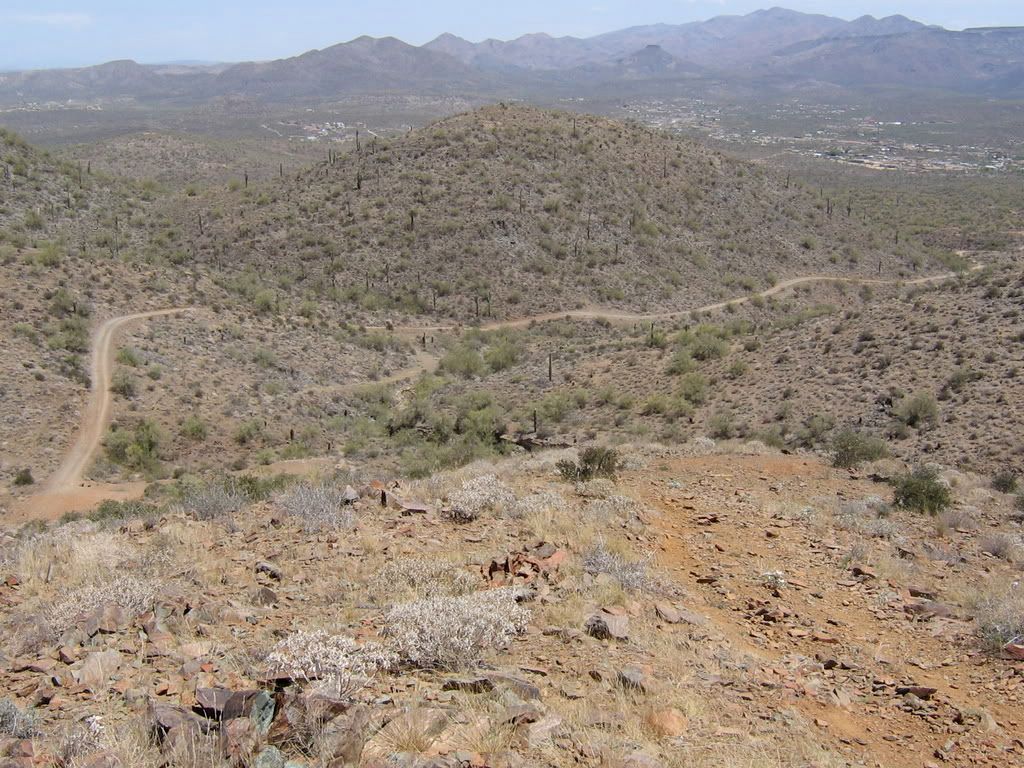 and hanging out at the top.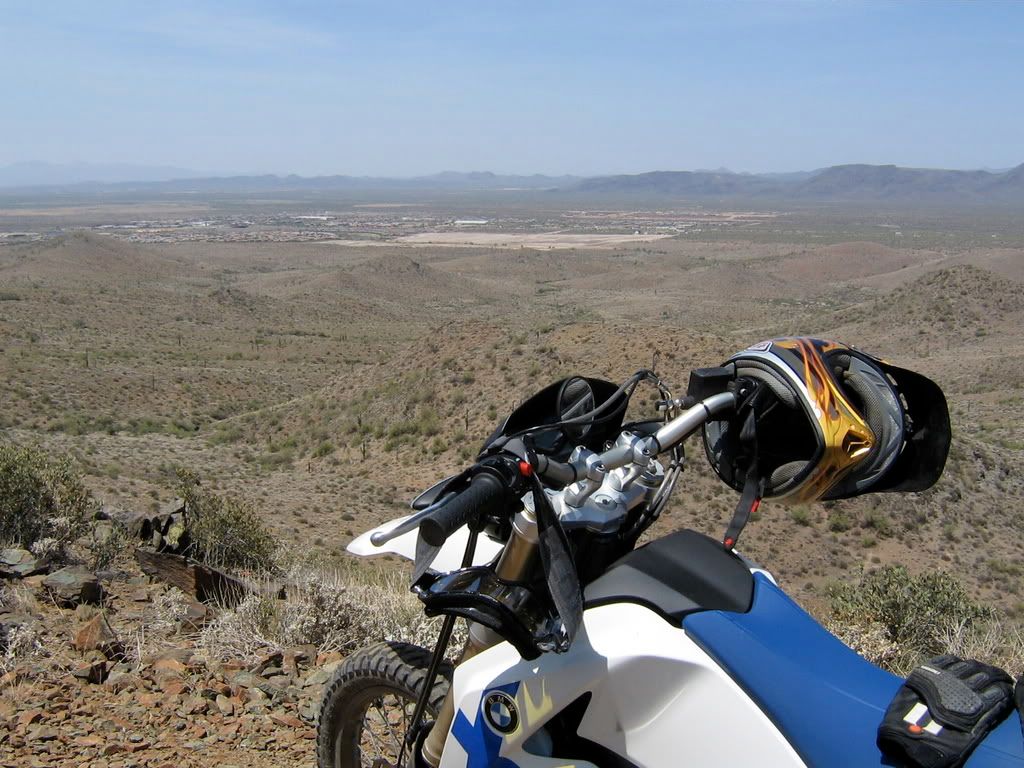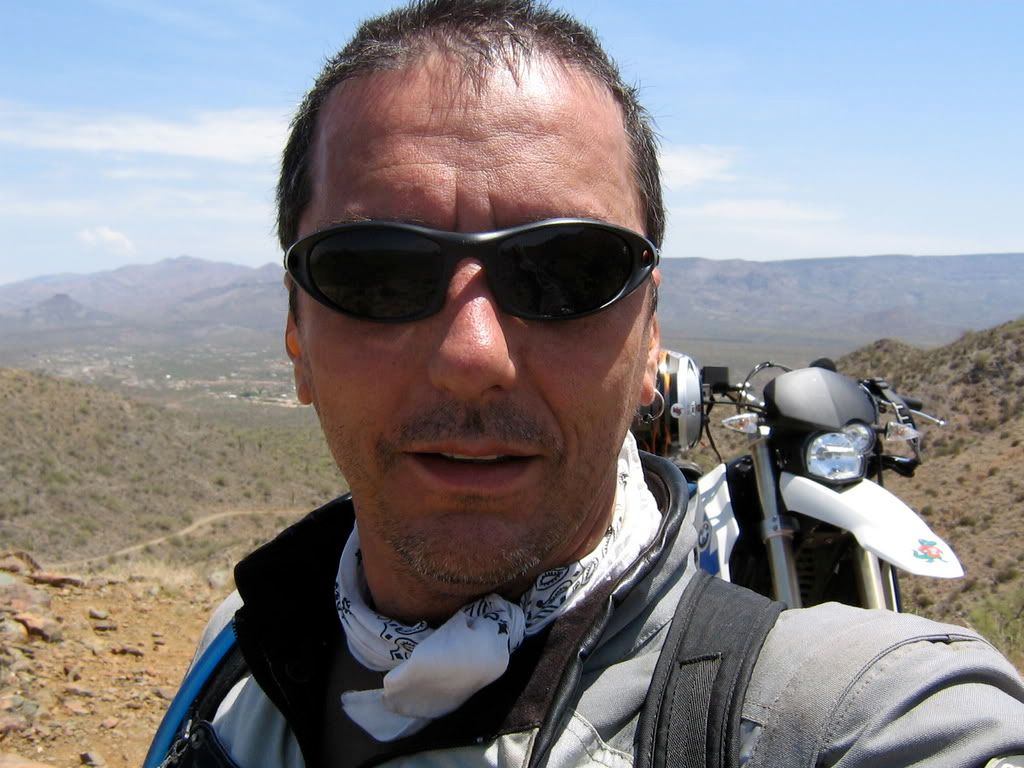 umm S for Sonny, 8)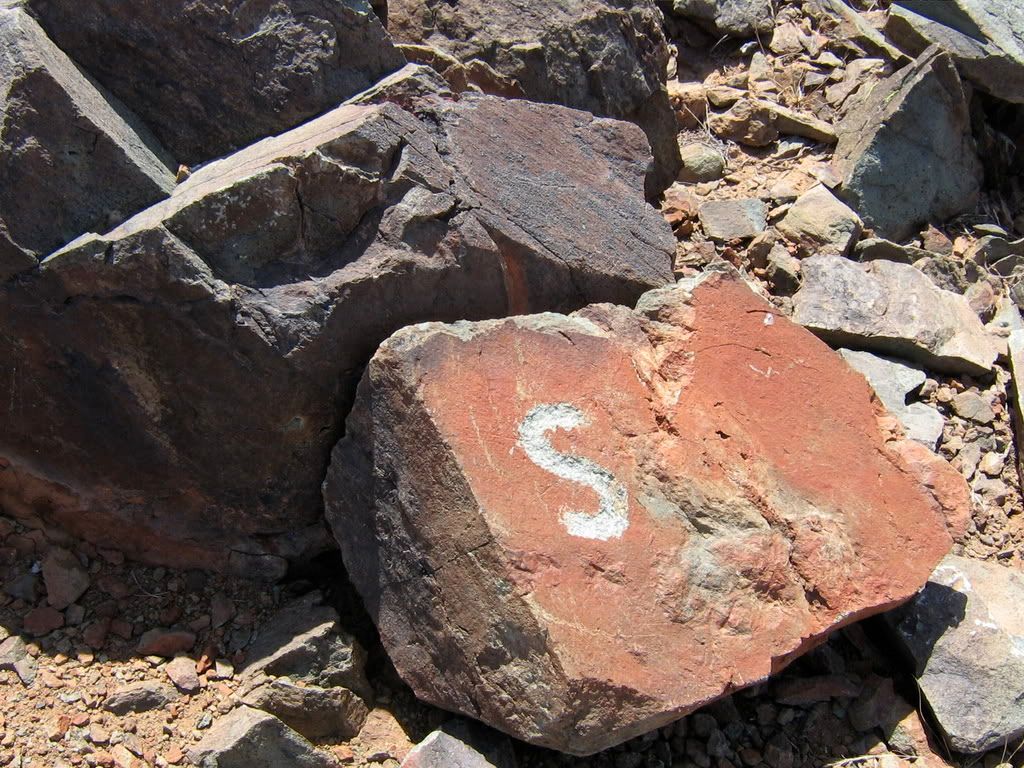 so after the 2 hour ride i was a bit parched and happened upon the Road Runner. so i decided to stop in and quinch my thirst.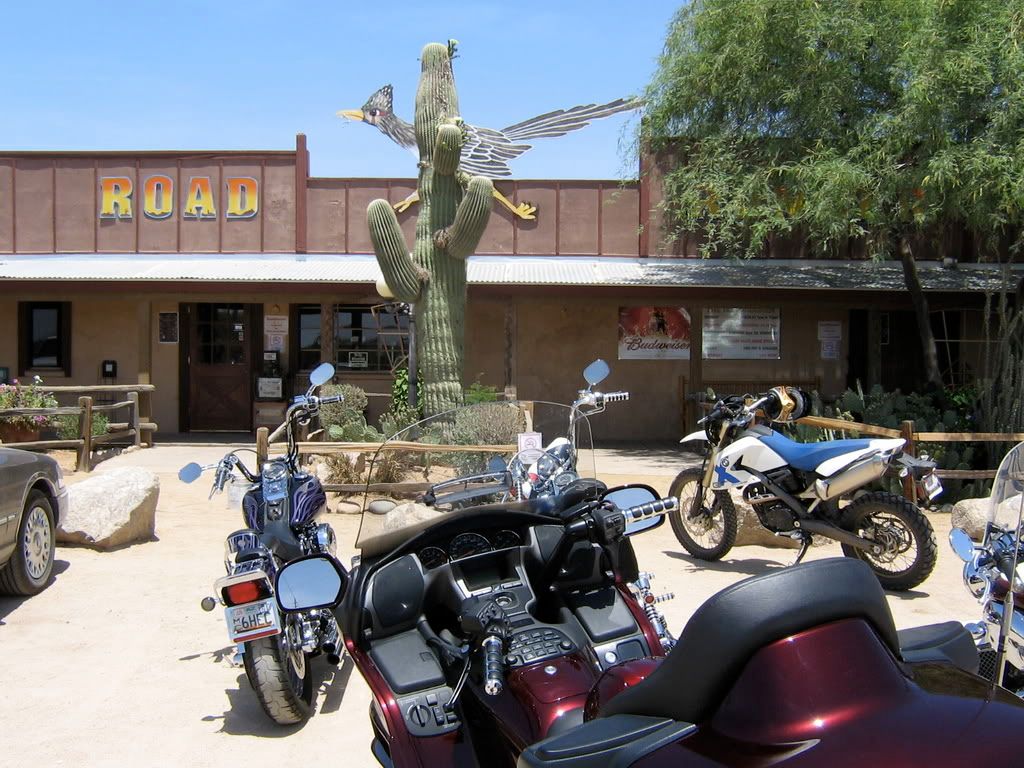 and this one is for you Gator! May you RIP.