Coyote's Brother
Joined: Jun 2008
Location: NOR CAL
Oddometer: 3,304
Especially for the Airhead Crowd!
---
Hey!

If you've gotten tired of you gotten of disconnecting and reconnecting your Airhead's ground wire for servicing or trouble shooting, heres a great solution.


The Airhead Master Switch:




This Master Switch is identical to the one that I installed on my R-90 back in 1989 and mine has served me flawlessly ever since.

The switch itself is super rugged and rated for 75 amps and installed, it remains hidden behind yours stock side cover. That way it also serves as a hidden anti-theft item. Having this accessory has made me feel much better about walking away from my bike.

It opens and closes with a solid "thunk" and is impervious to water and road grit. The leads are long enough to work on both standard lead acid and compact batteries. They're hand made on my work bench, using US manufactured #6 cable, the heaviest copper lugs that I could find and the joints are double shrink-wrapped for protection from the elements.


As I said... I installed one of these on my R-90 more than 20 years ago and it's still going strong after more than 100K miles of being exposed to rain, snow, cold, and vibration. This one will I'm last the life of your bike or I'll replace it!

Price: 39.95 and add $6 for Priority shipping

Note: This item is intended for /5, /6 and non rear disk R-100 bikes. Master Switches for RS models are available upon request.



SIDE BRACES:

Adding side braces to an Airhead's frame is an old trick for getting rid of the wiggles and that loopy oscillation that occurs in fast sweepers, so I collected several NOS examples of vintage items and then asked Martin Windmill, manager at Kosman's, to design something light, modern, stylish and trick. Needless to say, he did not disappoint me!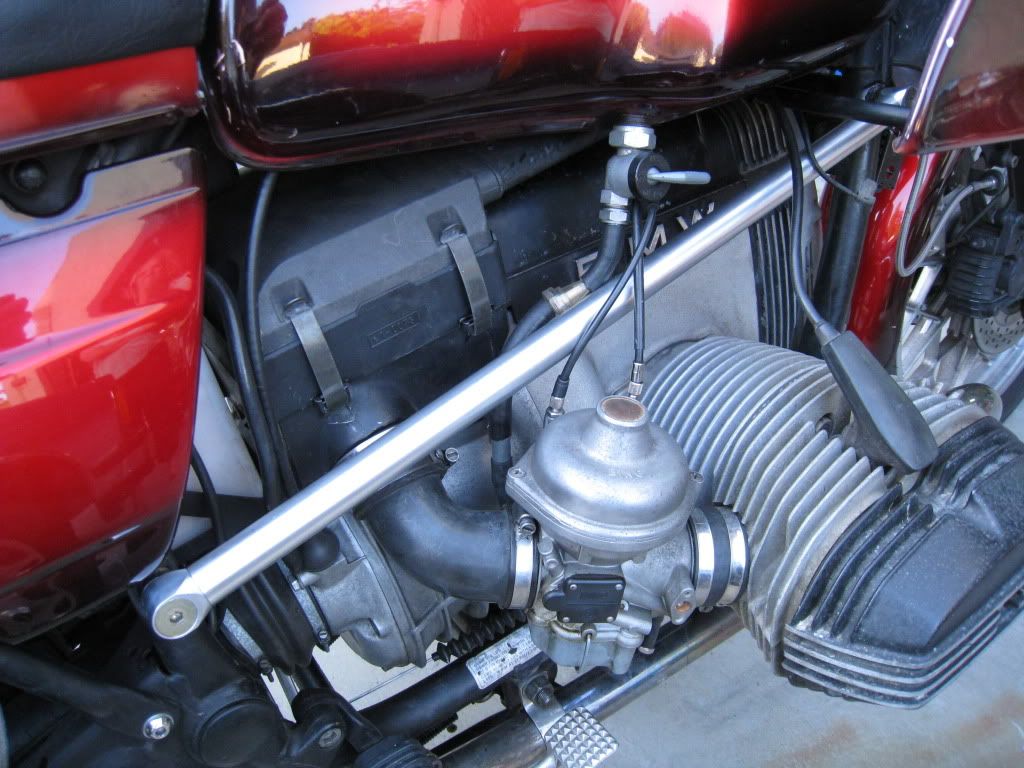 These braces are manufactured using 22.5 mm aluminum tubing and are equipped with CNC machined, aluminum ends with bright cad plated bolts and machined buttons. The end caps are designed to slide into the tube and then are secured using a wedge-block and screw system. Therefore, If you need to shorten or replace a brace tube, disassembly is a snap but on the other hand, when the braces are bolted to your bike, they're 100% solid and secure.

The tubes are mat finished, so scratches can be removed with a Scotchbrite pad and they're also ready for paint, polishing or powder-coating.

I tested these over the course of an 8K Coast-to-Coast and not only did they tighten up the R100RS's handling but they got rave reviews from the Airhead contingent.

These items are applicable to any Airhead frame and I highly recommend them for /6, /6 and early R100 bikes

Specs: Length = 58mm
Weight = 24.2 oz per pair
Finish: Brushed Aluminum with polished billet ends.


Cost: $230.00 + $20 US Mail Priority Shipping Insurance and Delivery Confirmation

Please note that I currently have nine more sets of these braces. We're working hard to keep the manufacturing costs down but considering the rising costs for machining and materials, this may be the last time that I can guarantee delivery at these prices. If you want em cheap, buy em now!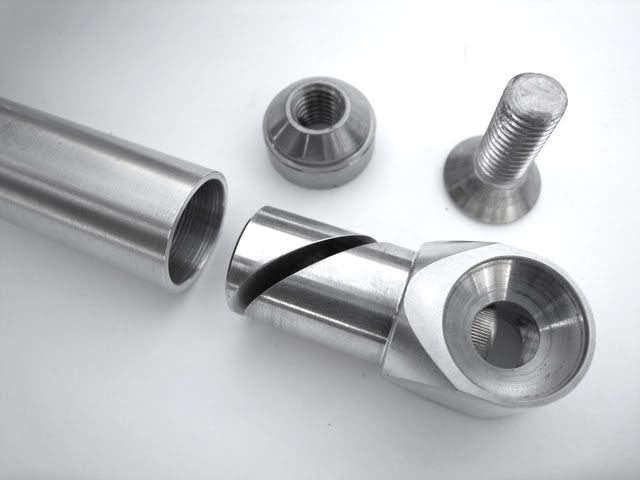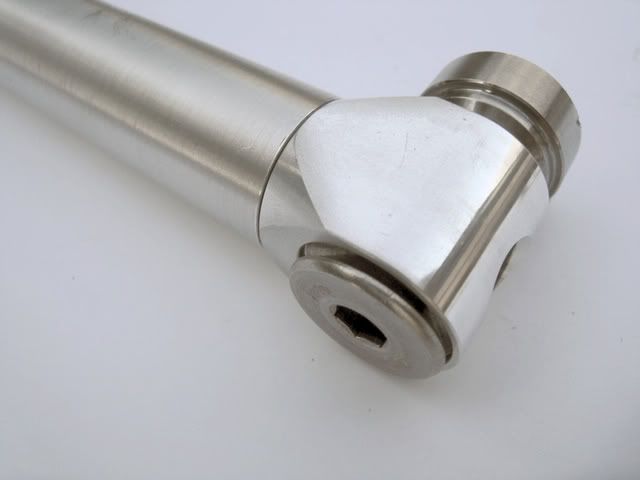 THE WELD IN KIT:

This frame is equipped with a set of welded in brackets and gussets that strengthen and stiffen the sub-frame (No more cracked sub-frames!) and that also addresses the twisting the main frames of these old bikes.

I have this kit installed in "Crazy Horse", my Hot Rod /6 and it has transformed the bikes handling. Now my bike tracks straight over bumps and jumps, it holds it's line in fast corners and it's stable on the brakes. Do you tour two-up on your Airhead with loaded bags? If so, you'll really appreciate the stability that this kit adds to your bike and except for the added cross-tube for early bikes the kit is virtually invisible.

Heres a photo of the kit, which is manufactured for me by Kosman Specialties in Windsor, California. Four plates for the sub-frame, four for the main frame and a preformed cross tube, as found in the R-100 series bikes. You'll want that if you're working with a /5 or /6 frame.


PRICE $120.00 + $10 Postage via Priority Mail including Insurance and Delivery Confirmation





Heres one of my /6 frames: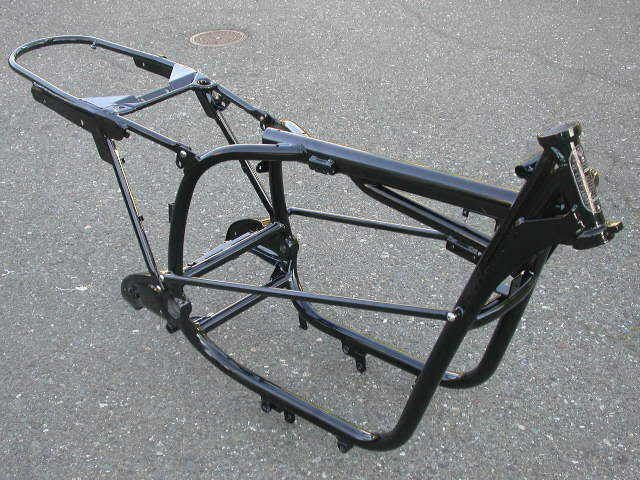 Heres the bike!





Contact:

Ken at: myminjdsok@yahoo.com for further information and international shipping rates.

Disclaimer:
Installation of these parts involves both fitting and welding. If you do not have experience in these areas, please plan to have them installed by a professional. Also, should you choose to buy and install these parts, check you frame for straightness and your suspension for proper operation before proceeding and if you intend to do anything to your bike, please be prepared to to take full responsibility for modifying your motorcycle and be sure to operate it in a safe, sane, and sober manner. [/SIZE][/B]
__________________
Hawkdude

Hate rots the pocket that carries it.