Bid bear bash was one heck of fun time. I started my ride on Friday morning gobbling up a fantastic Ham steak breakfast at the famous Out Post Café before heading up the north slope on dirt into big bear with a fully loaded down bike.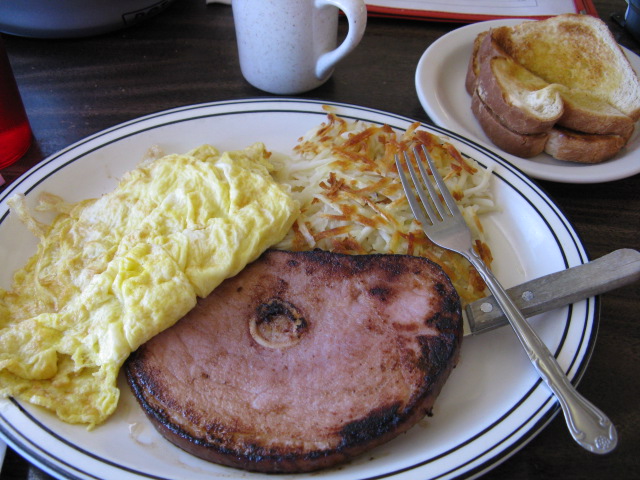 With all the stuff loaded on the bike, it makes the front end a bit wishy washy so I had to slow it down a bit. This pic was taken at the intersection of Coxey and 3N16 after a un- eventful trip up the mountain.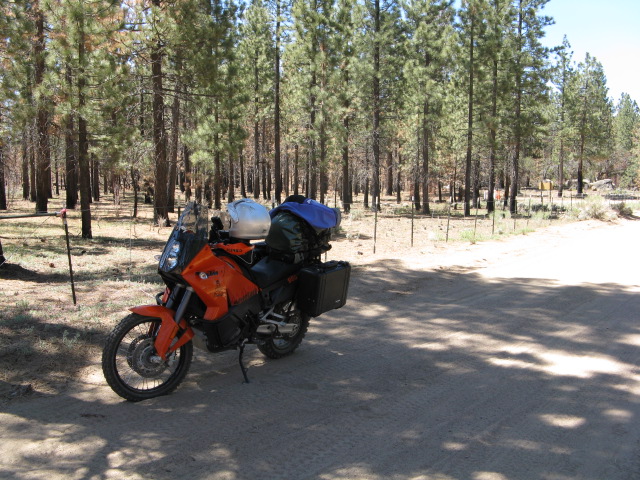 After setting up camp, I decided to go for a spirited ride part way down to pioneer town. This was a nice rest stop overlooking
Baldwin
Lake
and
Big
Bear
Lake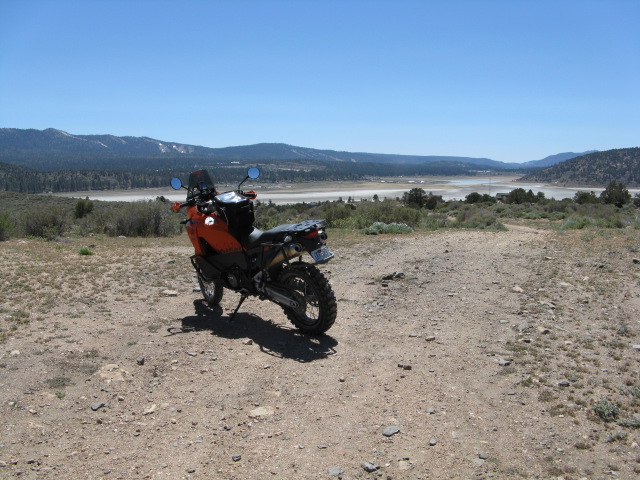 Just as you drop out of the pinion trees into the Josh trees, there's one of my favorite remote camping sites.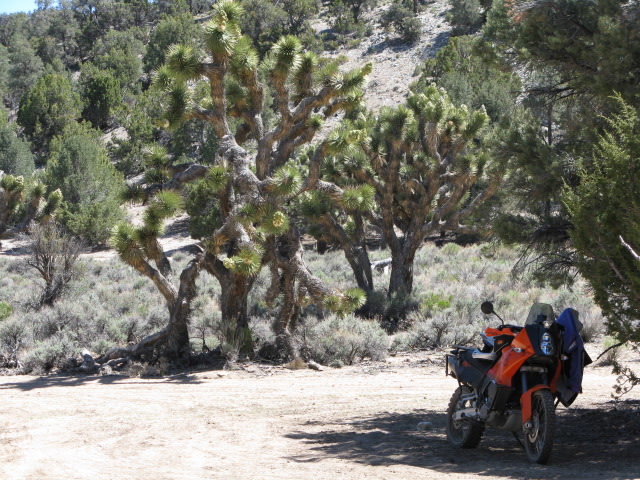 That's enough of my personal ride. Fast forward to the camp and what do I find but the first causality who wishes to remain unknown. Let's call him "Mechanic Dude". Well "Mechanic Dude" wrenched and wrenched but alas he remained at camp with a dead steed. It was unfortunate because he missed a great ride on Saturday.
After removing the clutch it was apparent the cases had to be split. A job for another day.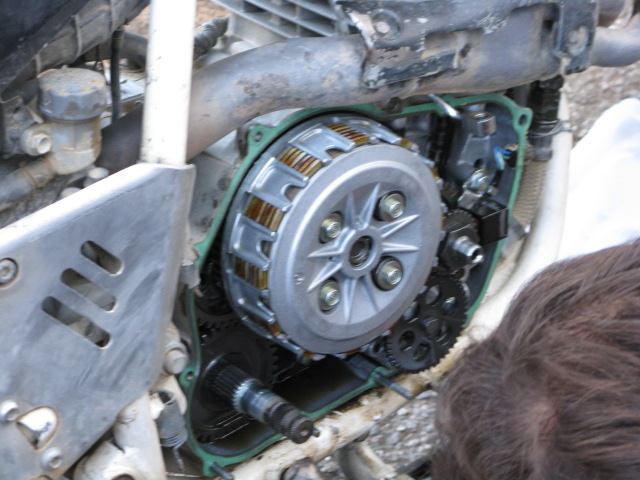 There were a lot of riders on Saturday. We spilt into two groups to avoid log jams on the trail.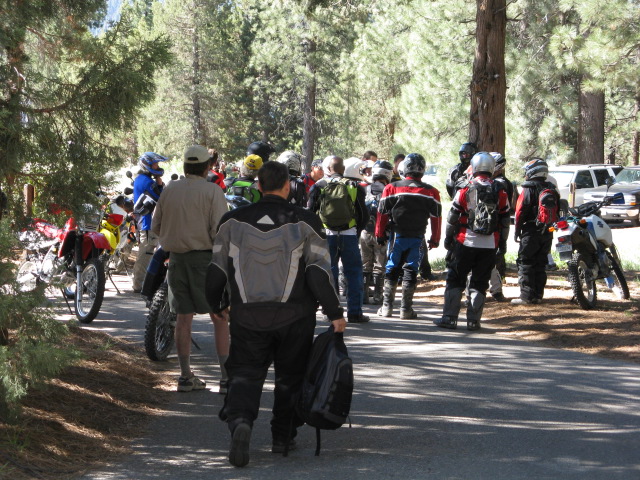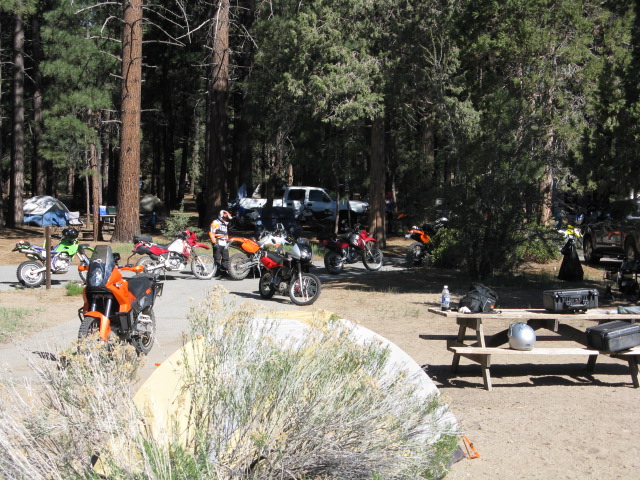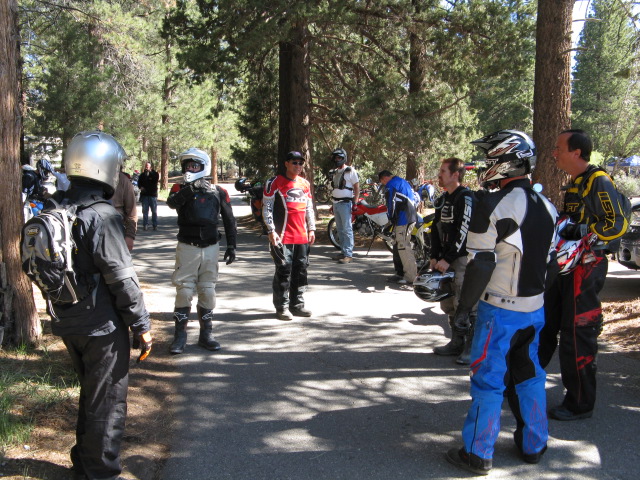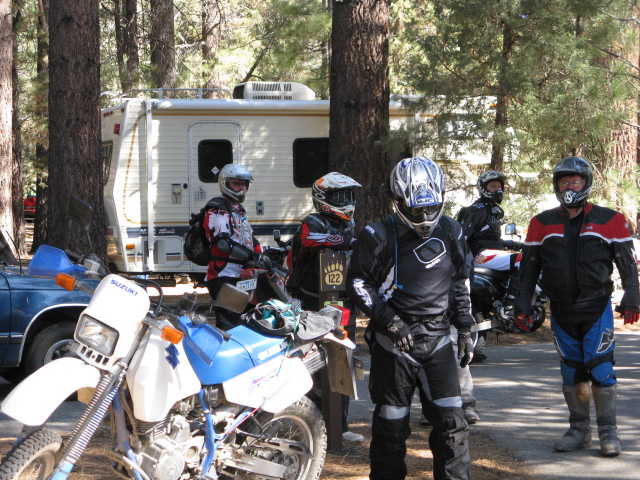 Gordon, our photographer. I have a nice photo to hang on the wall and a cool video to view when I'm bored at work. Thanks Gordon.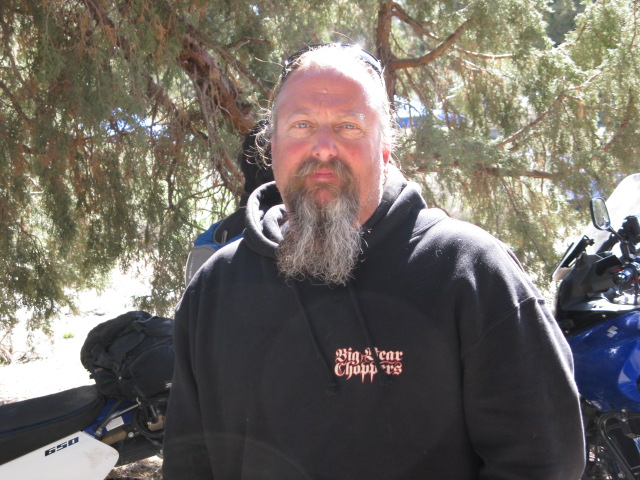 The second group which I was in, got off to a slow start because of a broken clutch cable. Sito had that fixed up in no time. 35 minutes later we're off and 15 minutes after that we took our first break.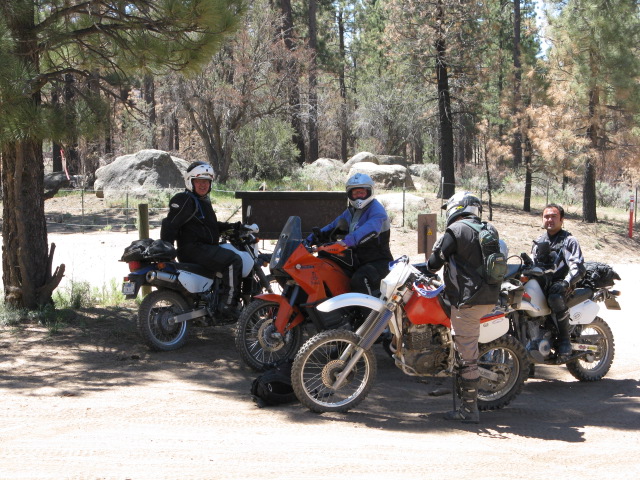 Somewhere along the way we took another break and I snapped a few photos. A shot of Mole & Sito relaxing in the shade. Mole makes a killer margarita.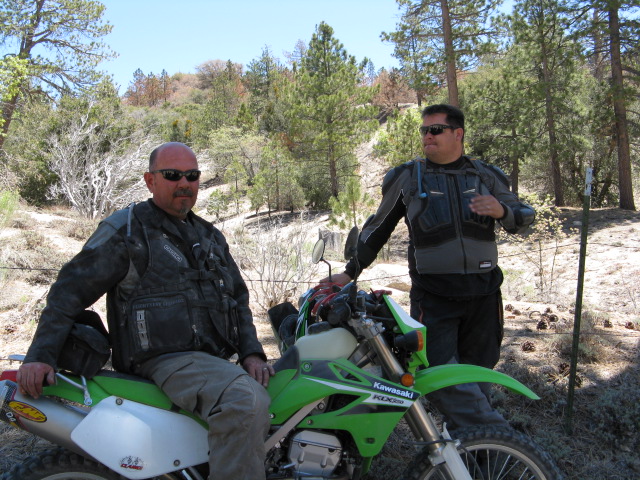 A shot at the gas stop. H8Chains with a bum knee and Drew (Bdragon) the Noooooobie (His first time ever riding in the dirt and with a Weestrom at that) bailed back to camp while the rest of us rode down to 1N09. Bad Idea! It was so freaking hot (107F) and on top of that the general group speed was slow so the wind flow was really bad. I almost had heat stroke. Next time I won't be so stupid as to wear that Gortex ISDN jacket.
With a 55 minute head start we caught up to the first group. Apparently they had the same HOT slow ride as well. The stream under the bridge was a god send. Pablo broke out his water filter pump and replenished all our water. Thank you Pablo (Espi).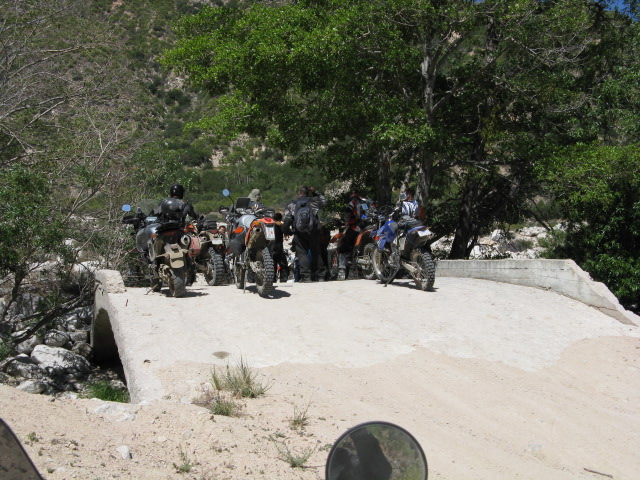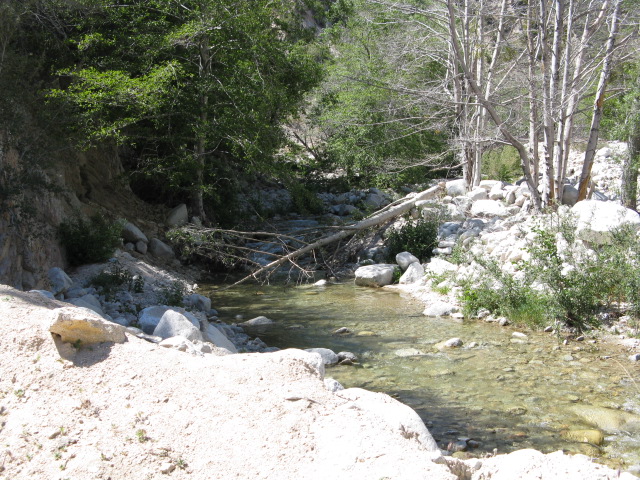 Back at camp after tacos and libations.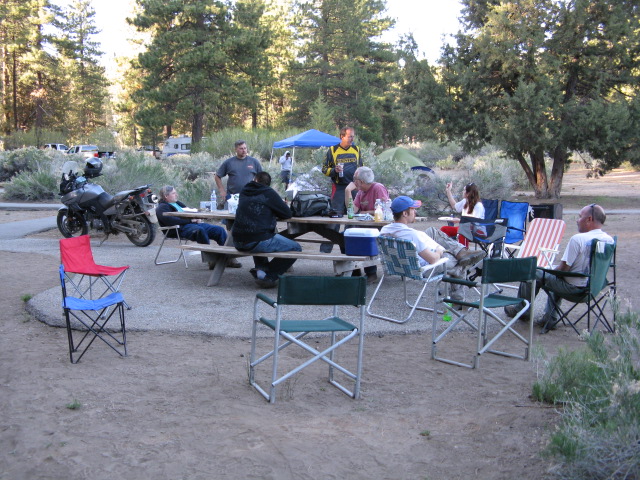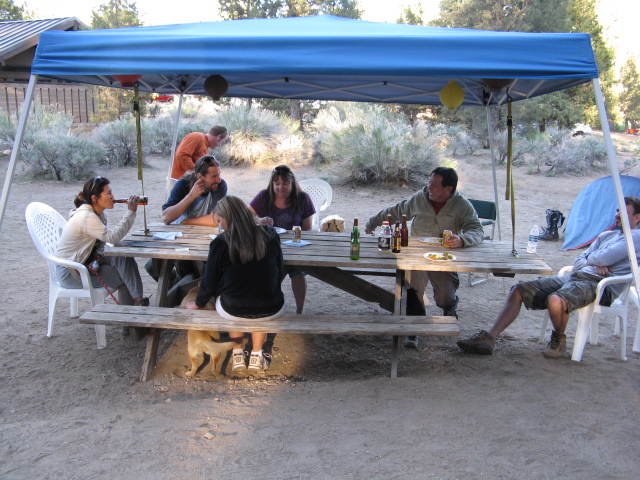 Thanks everyone for a great time.